Anne Felicitas, editor at AdvertiseMint, Facebook advertising agency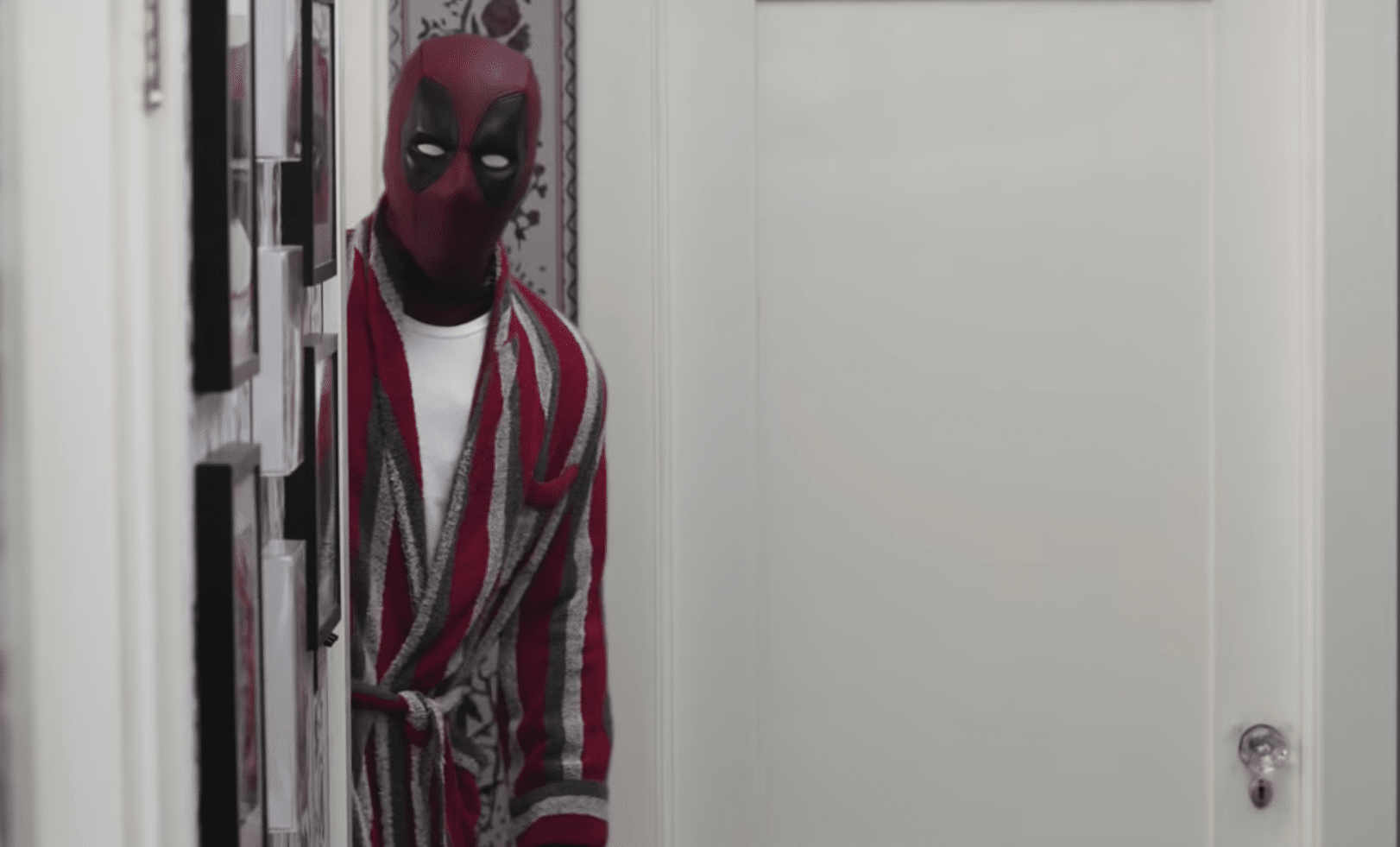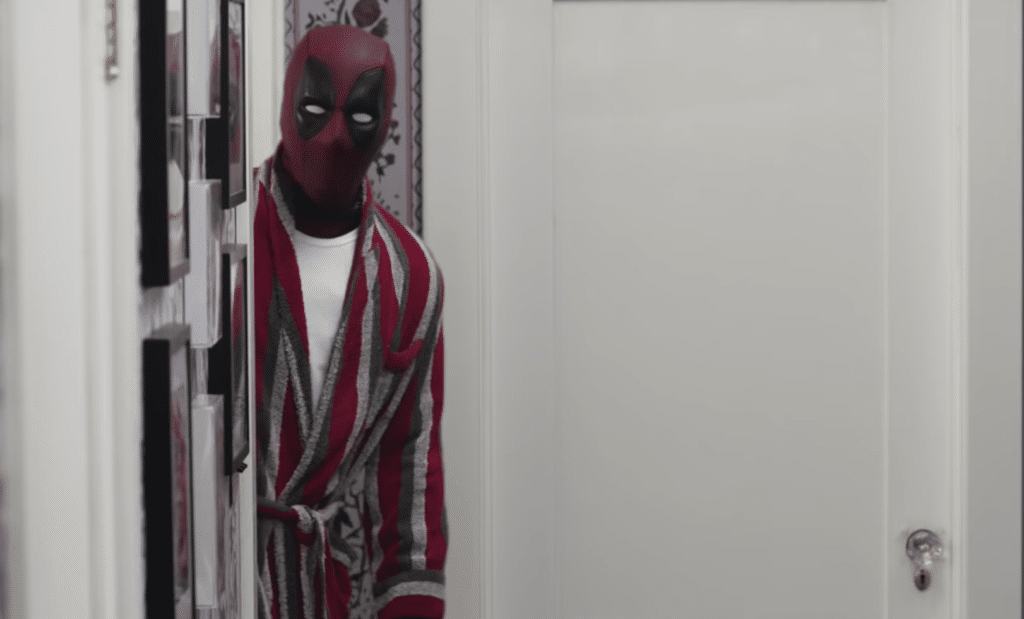 Last Sunday night people squeezed themselves inside their couches, gathering around their television sets to watch the highly anticipated 2019 Oscars. As much as we love to see our favorite celebrities tearfully gush their speeches, golden Oscar in hand, there's another part of the show we (at least the advertising buffs among us) like to enjoy—the ads.
Although many brands brought their A games during commercial breaks, producing ads worthy of theater screens, only a few made it to my list of favorites.
The Voice Actress, Styled by Sarah Swennen
An allusion to Hitchcock's Psycho, this black-and-white Walmart commercial opens with a character whose perspective viewers are seeing. As the character walks down a long hallway, suspenseful music plays in the background. The first scene creates a sense of danger and intrigue, pulling viewers closer to the edge of their chairs as they watch in anticipation.
The scene cuts in front of a shower curtain, which the character opens to reveal a screaming woman. The scene quickly cuts again to voice actress Maria Howell in a recording studio, screaming into a microphone. The commercial's tagline is then spoken in the background: "We style the actress behind the scene, in Walmart fashion."
In this commercial, Walmart successfully pulls viewers' attention and finishes, in rapid scene changes, its main message: check out Walmart's fashion line. Before the commercial ends, a URL for Walmart's fashion line appears underneath.
The commercial is quick, containing a hook, a concise marketing message, a call to action, and branding, elements that make a successful video.
Depth Control
The perfect Instagram photo can easily be ruined by a photobombing person lurking in the background. It not only ruins the picture, but it also takes the focus away from the subject of the image. In this Apple iPhone commercial, the company showcases its background-blurring capabilities in a funny and relatable situation.
In the ad, a jealous boyfriend blurs out the image of a handsome man checking out his girlfriend in the background. The girlfriend says she had "so much fun" during the event where the image was taken and that the man checking her out from the background is "so funny."
According to this commercial, when someone we don't like appears in our photos, Apple's photo-editing capabilities can make it as though that person weren't there. In a time when taking selfies is as common as breathing, who would say no to this iPhone feature?
Dream Crazier
Female empowerment is a subject that has penetrated the advertising scene and that has been accepted by most audiences. A Facebook IQ study found that US men and women who believe gender inequality to be a pervasive problem respond positively to ads that don't feature sexual appeal. Even Carl's Jr. has moved away from their sex-sells marketing tactic.
This Nike commercial follows the trend of female empowerment, splicing together scenes of athletic women playing sports. With each scene, the narrator lists all the ways women are faulted for their behavior: crying is dramatic, playing against men is crazy, and dreaming of equal opportunity is delusional. The video ends with the narrator saying "Show them what crazy can do," and the words "It's only crazy until you do it. Just do it." appear on screen.
The video effectively appeals to the emotion, takes a stand, and inspires female athletes to, as the Nike slogan goes, "just do it."
Budweiser Reserve Copper Lager
Female empowerment is a pervasive topic in the Oscar commercials. Budweiser, too, features a strong female lead in its ad, hiring Atomic Blonde actress Charlize Theron for the part. In the ad, Theron defeats a group of men in several competitions: arm wrestling, pool, and darts.
Budweiser, an alcoholic beverage typically associated with masculinity, uses Theron for the ad to show that women, too, can be badass. While attracting viewers with a popular actress and referencing a blockbuster film, Budweiser expands its target audience to women and closes with clear branding.
Hennessy
With a commercial directed by Alien director Ridley Scott, you can't expect anything less than extraordinary. In a few short minutes it depicts scenes of the ethereal, the otherworldly, and the divine.
The commercial features seven worlds, or the seven elements that give Hennessy its taste. As the commercial lists the seven worlds (sweet notes, rising heat, spicy edge, flowing flame, chocolate lull, wood crunches, and infinite echo), scenes appear of each planet and its inhabitants.
The commercial is stunning in its production, and the concept is creative and unique. Each scene lures viewers in, and for a moment, they forget that they're watching an ad, not another sequel to the Alien series.
The commercial finishes with this punchline: "Each drop is an odyssey." The ad ends with the labeled Hennessy bottle and a message that is short and memorable.
Of all the ads in this list, Hennessy is the most visually stunning. As you watch the story unfold, it's hard to believe that you're watching an ad, not a trailer for a fantasy film.
Hey Google, Let's Go to the Movies
The advent of AI technology has made our lives so much easier. With the power of our voices, we can instantaneously access information, command our phones to play music, and even turn on the lights in our homes.
Google's "Hey Google" commercial, the final nominee in this list (to save the best for last), reminds viewers of Google Assistant's capabilities while referencing some of Hollywood's best films. In my favorite version of the ad, Google borrows a scene from Alfred Hitchcock's Psycho (which, by the way, made me too afraid to shower alone for a few days in my childhood) and edits it with voice overs and new clips to incorporate Google into the scene.
As Norman Bates' first victim approaches the Bates Motel, she consults Google about nearby lodgings. After Google says Bates Motel has a one-out-of-five rating, the woman drives past, evading death.
In this commercial, Google retells the story of Pyscho by adding its AI technology in the mix. What can Google do for you? It can save your life, apparently. The commercial entertains, delighting viewers with its clever and humorous reimagining of Hitchcock's dark movie.
#HeyGoogle, what happens when you need a motel review like your life depended on it? #Oscars pic.twitter.com/wNT9xt3KWX

— Google (@Google) February 25, 2019
It was nice to watch celebrities take the stage and accept their well-earned awards last Sunday night, but since there isn't a grand awards ceremony for Oscar commercials, this will do for now.
Written by Anne Felicitas, editor at AdvertiseMint, Facebook advertising agency