Would you like to learn how to make your own Instagram AR filters?
Instagram AR filters have become a creative and engaging way to express yourself and connect with your followers.
This step-by-step guide will discuss how to make your own Instagram AR filter.
What is an Instagram AR Filter?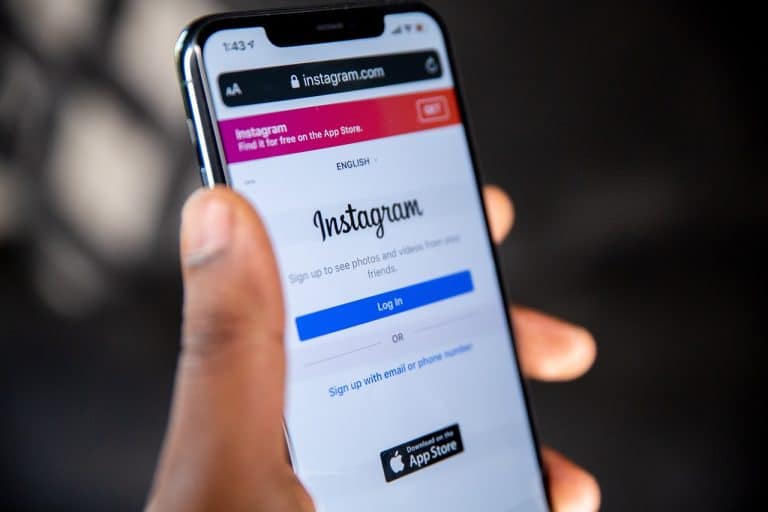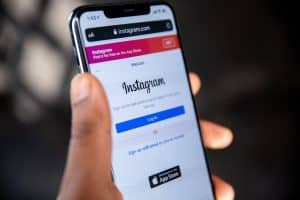 Source: Pixabay
An Instagram AR (Augmented Reality) filter is a visual accessory or makeover for photos and videos. Think of it as a magical layer that adds special effects or alterations to your camera's view.
These AR filters can turn your face into a puppy, add sparkles to your surroundings, or transport you to a different world, all through the lens of your device. They are playful digital costumes you can wear in your Instagram stories and posts, making your content more fun and engaging.
Creating AR filters lets you sprinkle your unique style onto your social media presence.
What's the Latest in Instagram Stories AR Filters?
The following are the most recent trends in Instagram Stories AR filters:
1. Diverse effects for every mood.
Instagram has amped up its AR filter game by introducing many effects to suit every mood and occasion. Whether you are feeling funky, fancy, or downright fabulous, there's a filter to match. From face-altering fun to artistic enhancements, you can now elevate your Instagram Stories with filters that resonate with your vibe.
2. Interactive quizzes and games.
Gone are the days when Instagram Stories were just static images. Now, you can engage your followers with interactive quizzes and games embedded in AR filters. Test your friends' knowledge or challenge them to a quick game, all within the immersive experience of your Instagram Story.
3. Collaborative filters for group fun.
Instagram has brought people closer by introducing collaborative AR filters. Now, you can create and use filters with friends to make your Stories a collaborative canvas. Imagine having a group filter for your squad that adds a touch of unity and uniqueness to your shared moments.
4. Green screen magic.
Unleash your creativity with the magic of green screen AR filters. Transport yourself to exotic locations, insert funny animations, or create mid-bending visuals with these versatile visuals. The green screen feature opens up a world of possibilities for Instagram users who want to take their stories to the next level.
5. Creating custom filters.
The most exciting development is Instagram's move to empower users to create custom AR filters. Now, you don't have to be a tech whiz to add a personal touch to your Stories. The platform provides tools like Spark AR Studio to make filter creation accessible to everyone. Express your unique style and share your creativity with the world using the Spark AR hub.
3. Trending challenges and viral filters.
Instagram Story AR filters have become a hotbed for challenges and trends. Users create and share filters that spark viral trends, from dance-offs to lip-sync battles. Jump on the bandwagon, or start your trend with a custom AR filter that stands out in the digital crowd.
4. Influencer and brand collaborations.
In the world of Instagram Stories AR filters, collaboration is key. Instagram influencers and brands are teaming up to create filters that reflect their brand personality or enhance user experiences. Watch out for exciting partnerships that bring exclusive and innovative filters to your stories.
How to Use Spark AR Studio to Make Your Own AR Filters
The following are easy steps to make an AR filter with Spark AR Studio:
Get Spark AR Studio: 

The first step is downloading Spark AR Studio on your computer. It is free and available for both Mac and Windows. Once installed, you can open the application and prepare to bring your imagination to life.

Explore the interface: 

Be confident with the techy look of Spark AR. Familiarize yourself with the interface; you will see a 3D view, assets panel, scene panel, and the all-important patch editor. These elements are your toolkits for creating your AR masterpiece.

Add effects: 

Tap the "Add object" button to introduce shapes, images, or 3D models into your AR scene. Spice things up by experimenting with different materials to add texture and color. Also, click the "Add Sound" icon to import clips directly from the AR library.

Patch it up: 

The patch editor is where the magic happens. Think of patches as the glue that connects different elements and makes them do cool things. The patch editor is your playground if you want your filter to respond to movement or change appearance.

Test your creation: 

Before unleashing your filter on the world, give it a test run. Click "Test on Device" in Spark AR Studio to see how your creation looks. This step is crucial for fine-tuning and ensuring your filter delivers the desired wow factor.

Refine and repeat: 

Spark AR Studio lets you refine and repeat if something doesn't meet your expectations during testing. Return to the drawing board, tweak elements, and keep testing until your AR filter is as fabulous as you envisioned.

Publish your filter: 

Once you are satisfied with your creation, it's time to share it with the Instagram world. Click "Upload to Instagram" in Spark AR Studio to submit your filter for approval. Adhere to Instagram's guidelines to ensure a smooth approval process.

Share and shine: 

Congratulations! You've just created your very own AR filter. Share it on your Instagram story and let your followers enjoy the fun.
Benefits of Creating AR Filters for Instagram Stories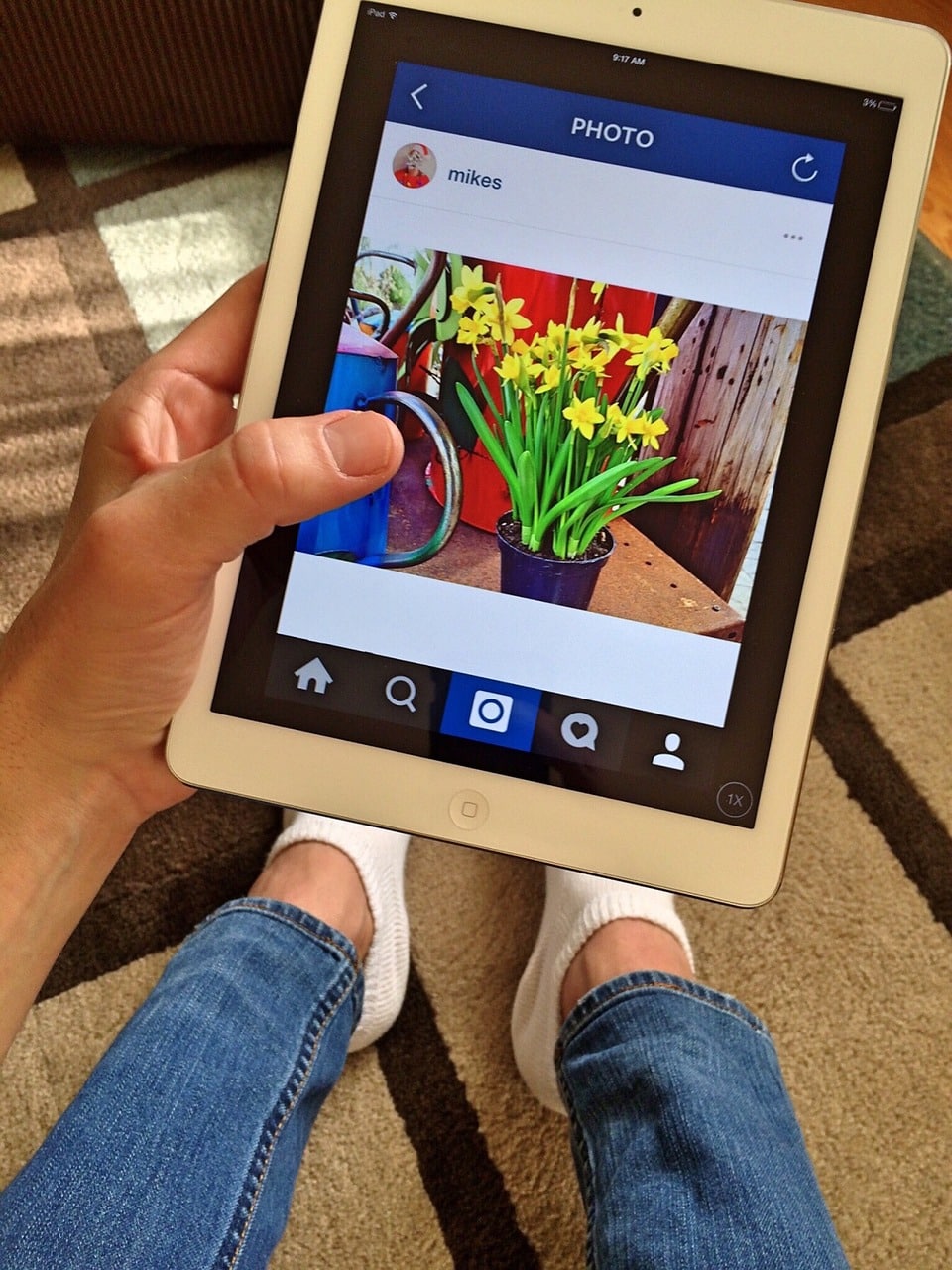 Source: Pixabay
Below are some compelling reasons to unleash your creativity and start creating AR filters for your Instagram stories:
1. Stand out in the crowd.
In a sea of Instagram Stories, AR filters provide a unique way to stand out. Creating your filters allows you to infuse your personality and style into your content, making your stories distinct and memorable.
2. Express your individuality.
AR filters are a digital canvas for self-expression. Are you a budding artist or someone who loves having fun with visuals? Creating your filters lets you showcase your individuality in a way that static images and text can't match.
3. Engage your followers.
AR filters are not just eye-catching; they are also interactive. You can engage your followers with filters that prompt them to answer quizzes, play games, or have fun. The more interactive your stories, the more likely your followers will return for more.
4. Ride the trend waves.
Trends on Instagram come and go, and AR filters often ride the waves of these trends. By creating your filters, you can join existing trends or start your own, keeping your content fresh and relevant.
5. Showcase your creativity beyond photos.
Instagram started as a photo-sharing platform but has evolved into a hub of creative expression. AR filters allow you to break free from the constraints of traditional photos and showcase your creativity in dynamic and visually engaging ways.
6. Foster community and collaboration.
Instagram is a social platform, and creating AR filters opens up opportunities for collaboration. Imagine developing a filter with your friends or collaborating with fellow creators.
Conclusion
Remember that the path to creating compelling Augmented Reality filters is to enjoy yourself and allow your creativity to echo. Go on and experiment; your filter might become the next viral sensation on Instagram. Happy filtering!
Are you planning a marketing campaign on Instagram? Contact the top Instagram ad agency.
Frequently Asked Questions
What software do I need to create Instagram AR filters?
To create Instagram AR filters, you need Spark AR Studio, a free AR filter-creating, user-friendly software created by Facebook.
Do I need coding skills to make Instagram AR filters?
No, you don't need coding skills. Spark AR Studio uses a visual scripting language, which makes it accessible to those without coding experience.
Can I use my 3D models and AR designs in AR filters?
Absolutely! Spark AR Studio allows you to import 3D models, textures, and designs. This feature enables you to personalize your filters and showcase your creativity.
Related Articles
Why Buying Instagram Followers is a Bad Idea
How to Download Instagram Reels