If you scrolled through your Instagram feed today, you may have noticed a change. Instagram rolled out Suggested Posts, which injects content from accounts you don't follow — but you might like — straight into your feed. Instagram has become a prominent social media platform for sharing photos, videos, and connecting with friends and influencers. However, over time, the platform has introduced features that some users find intrusive, one of which is "Suggested Posts."
This is how suggested posts work: You scroll through your feed until the "You're All Caught Up" message appears, a signal that you've seen all posts from followed accounts. Suggested Posts appears right underneath, showing content the algorithm believes you'll like based on your activities (the accounts you follow, the posts you've liked). This update, understandably, can be annoying if you don't care much about posts from people you don't follow. In fact, it can be a little invasive.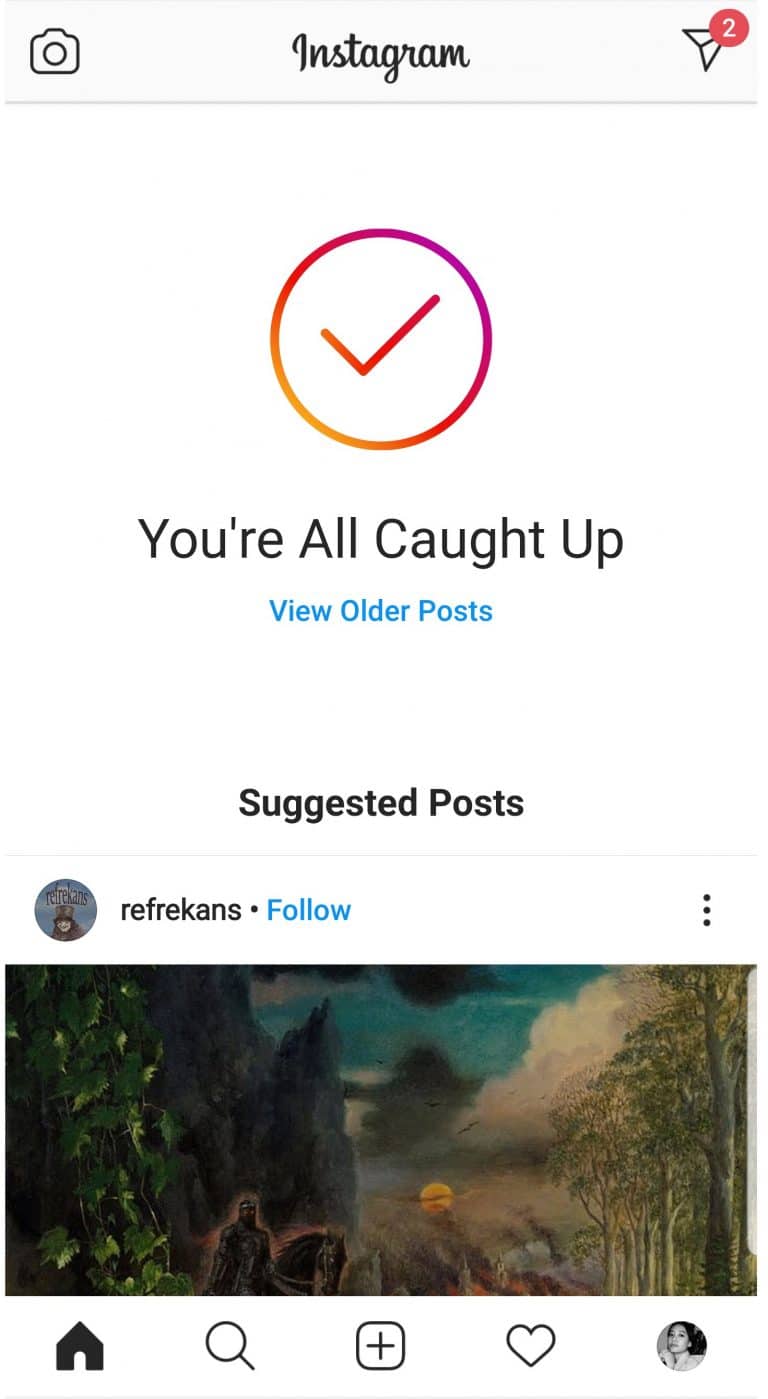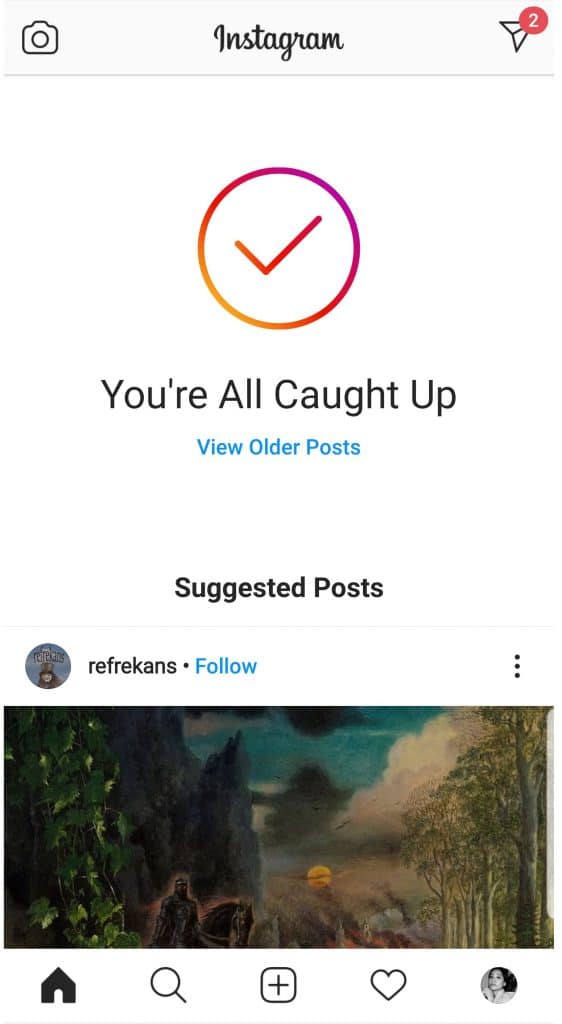 These suggested posts, inserted into users' feeds, can disrupt the browsing experience and display content that may not be relevant or appealing. Instagram suggested posts are the posts that appear at the top of your feed, below the posts from the accounts you follow. They are based on your interests and the accounts you interact with. Sometimes suggested posts can be annoying or irrelevant. Here are a few ways to get rid of or hide them:
1. Hide individual suggested posts.
If you see a suggested post that you don't want to see, you can hide it by tapping the three dots in the top right corner of the post and selecting "Not Interested." This will tell Instagram that you don't want to see posts like that anymore and remove suggested posts and return to your normal feed.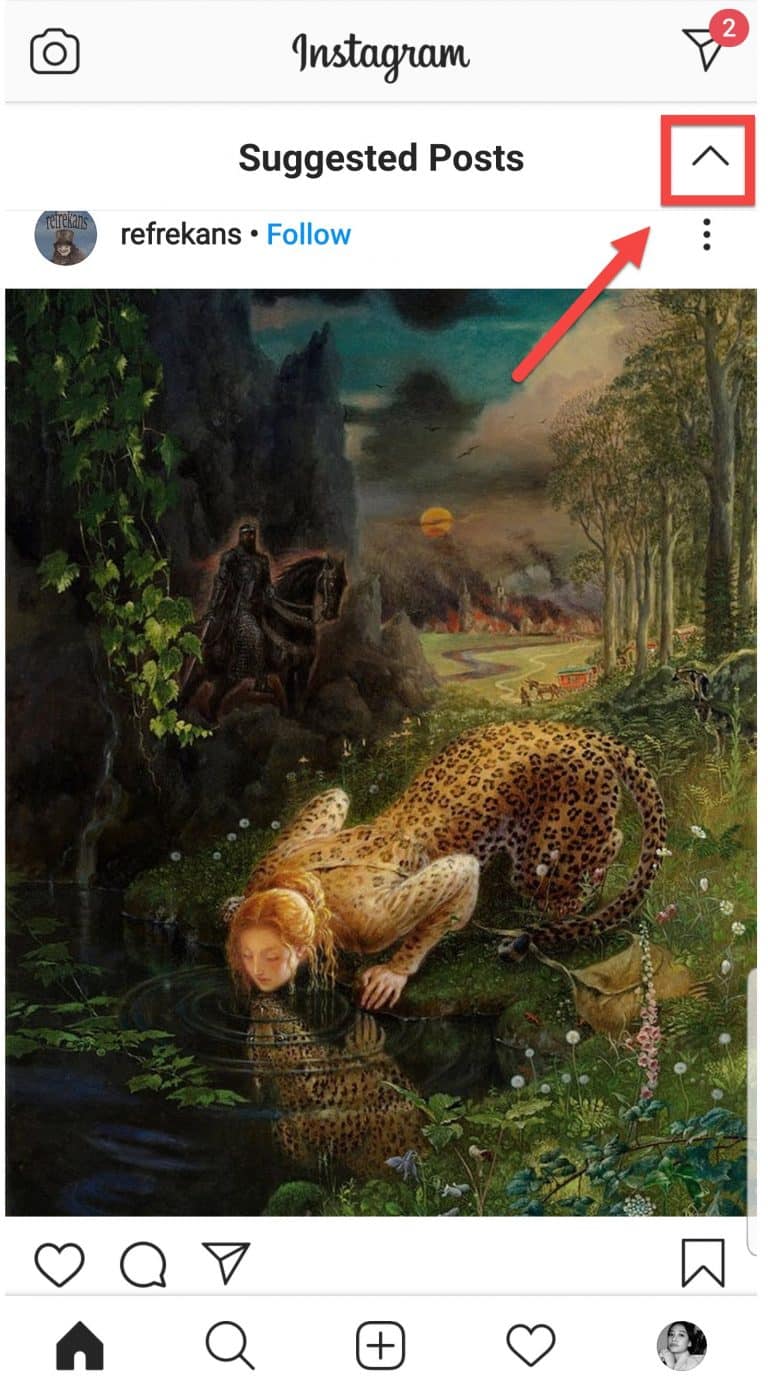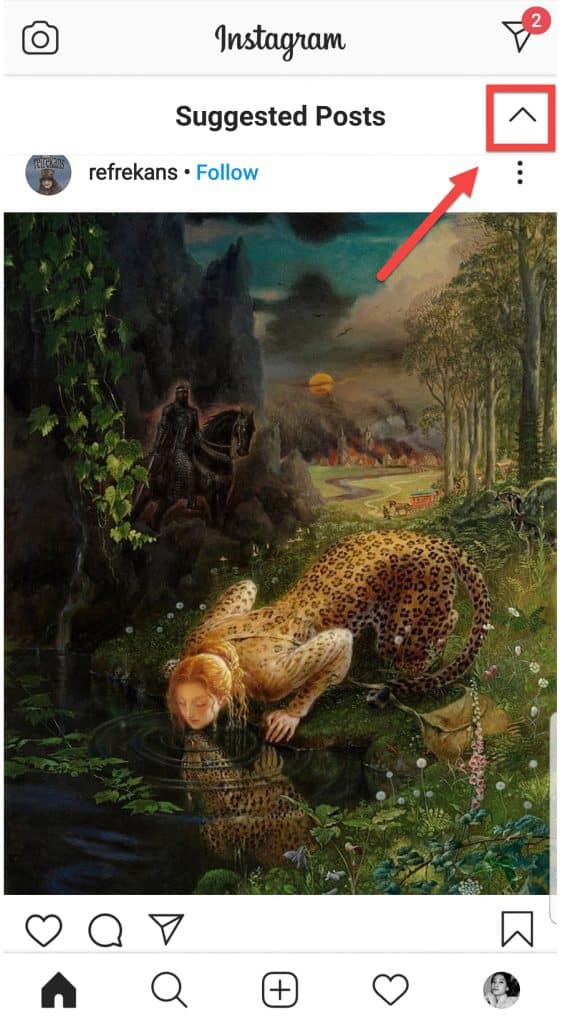 Here's the catch: This isn't a permanent solution. Suggested Posts will still appear each time you reach the end of your feed, and alas, there's not much you can do about it. This Instagram Help article delivers the bad news: "You won't be able to hide Suggested Posts forever."
2. Hide suggested posts from a specific account.
If you see a lot of suggested posts from a particular account, you can hide all suggested posts from that account by tapping the three dots in the top right corner of any post from that account and selecting "Don't suggest posts from [account name]." This will remove any content from a specific user from being shown to you. While not the ultimate solution, it helps you remove content that is not valuable to you.
3. Change your suggested post settings.
You can also change your suggested post settings to control what kind of posts you see. To do this, go to your profile and tap the three lines in the top right corner. Then, select "Settings" and tap "Privacy." Under "Suggested Content," you can choose to see posts from accounts you follow, accounts you've interacted with, or both. You can also choose to see posts based on your interests or your location. Rather than grumbling about the update, penning hate Tweets at Instagram, you can tailor suggested content to your taste by clicking the three-dotted icon on each post then tapping "Not Interested." Your preferences will be reflected on the next round of suggested posts that appear on your feed.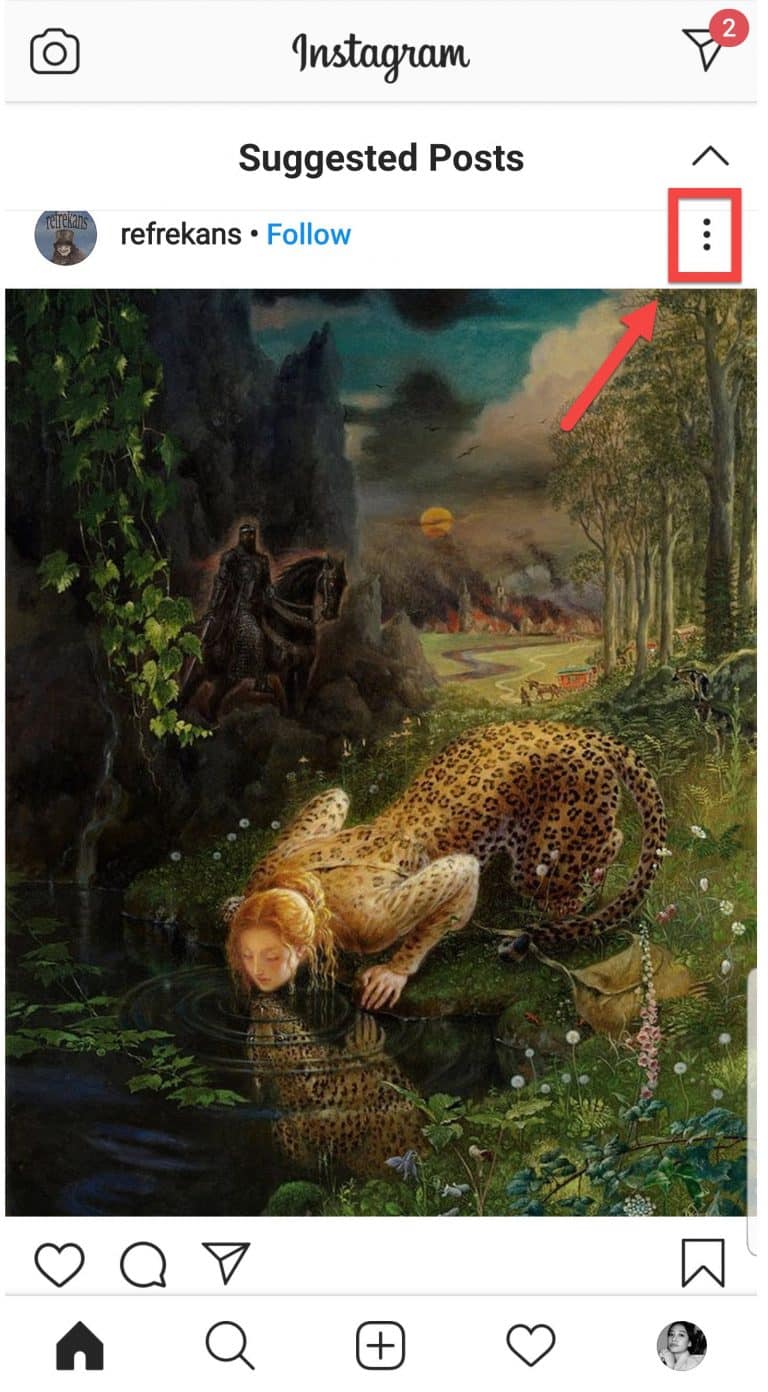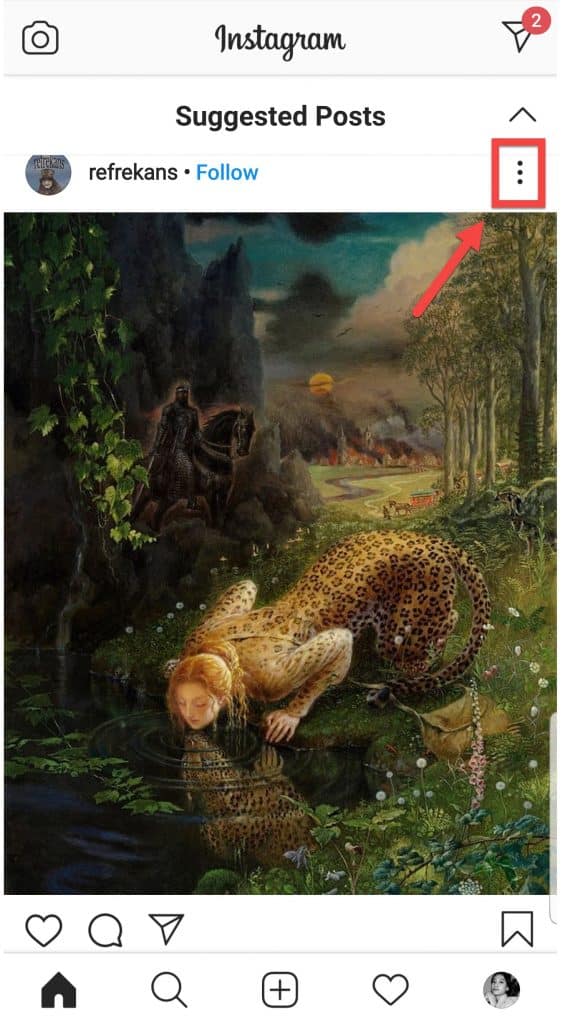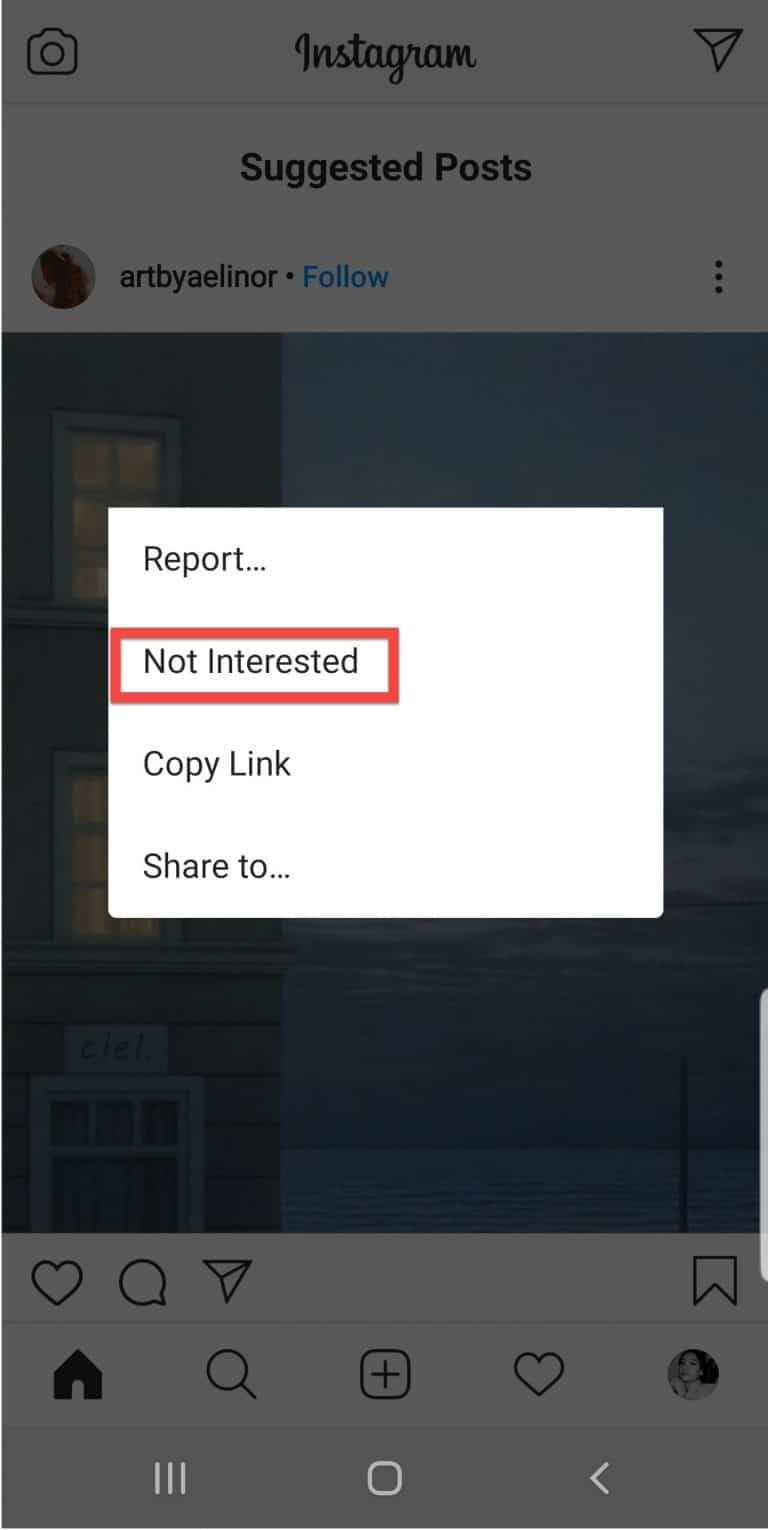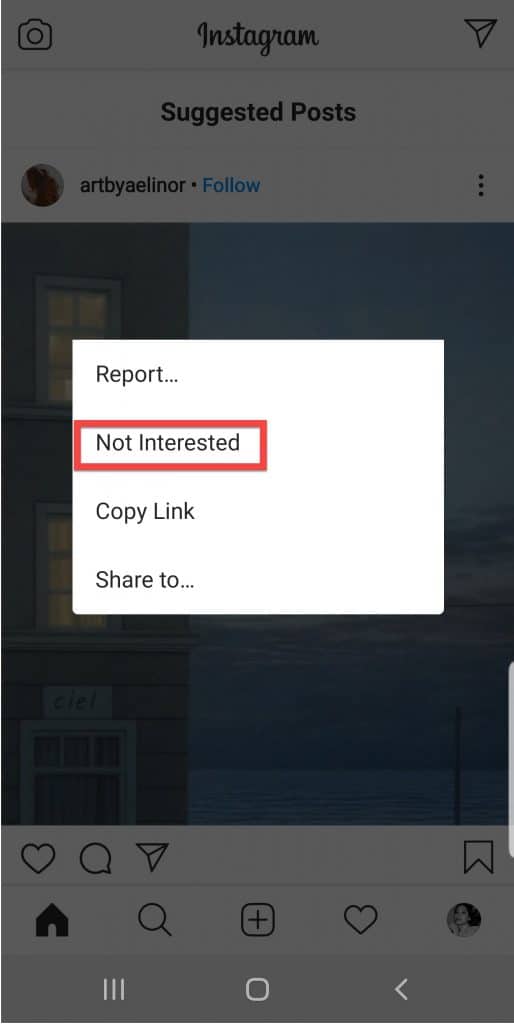 Marking every single suggested post as "not interested" will not stop suggested content from appearing on your feed, but nice try. If it's any consolation, at least Instagram didn't roll this out to Direct messages. 
4. Embrace the Explore Page
Instead of scrolling through your main feed, utilize the Explore page to discover new content related to your interests. The Explore page is designed to showcase content that aligns with your previous interactions and engagements. By focusing on the Explore page, you can enjoy personalized content without the intrusion of suggested posts.
Also, Instagram's algorithm analyzes your interactions to tailor your feed with suggested posts. If you want to reduce or eliminate suggested content, be mindful of your interactions. Engage more with the content you want to see in your feed, such as posts from friends or profiles you follow closely. By doing so, you can train the algorithm to display more of what interests you.
5. Explore Third-Party Apps and Extensions
When Instagram itself lacks a built-in option to hide suggested posts, third-party apps and browser extensions can come to the rescue. These apps and extensions are designed to modify your Instagram experience and often offer features not available in the official app. However, before using any third-party tool, exercise caution and ensure it is from a reputable source to avoid security risks or violations of Instagram's terms of service. We don't recommend using third party apps, but at least wanted to mention them as a possible solution for how to get rid of Instagram suggested posts.
Conclusion
While Instagram's suggested posts can sometimes feel intrusive, there are various methods to minimize or hide them to create a more enjoyable and personalized browsing experience. From providing feedback to Instagram, using third-party tools, and interacting wisely with content, users have the power to tailor their feeds to their liking. Remember that Instagram is continuously evolving, and future updates may address user concerns and offer additional options to manage suggested posts.By following the tips and tricks above, you can control what kind of posts you see in your personal feed and make your Instagram experience more enjoyable.
Here are some additional tips for getting rid of or hiding Instagram suggested posts:
Be selective about who you follow. The more accounts you follow, the more likely you are to see suggested posts from accounts you don't care about. Only follow accounts that you're actually interested in.
Interact with the posts you like. The more you like, comment on, and save posts, the more relevant suggested posts you'll see.
Use relevant hashtags. When you post, use relevant hashtags. This will help you attract new followers who are interested in the same things as you.
Report spam or irrelevant posts. If you see a suggested post that is spam or irrelevant, you can report it by tapping the three dots in the top right corner of the post and selecting "Report."
By following these tips, you can get rid of or hide Instagram suggested posts and make your Instagram feed more enjoyable.