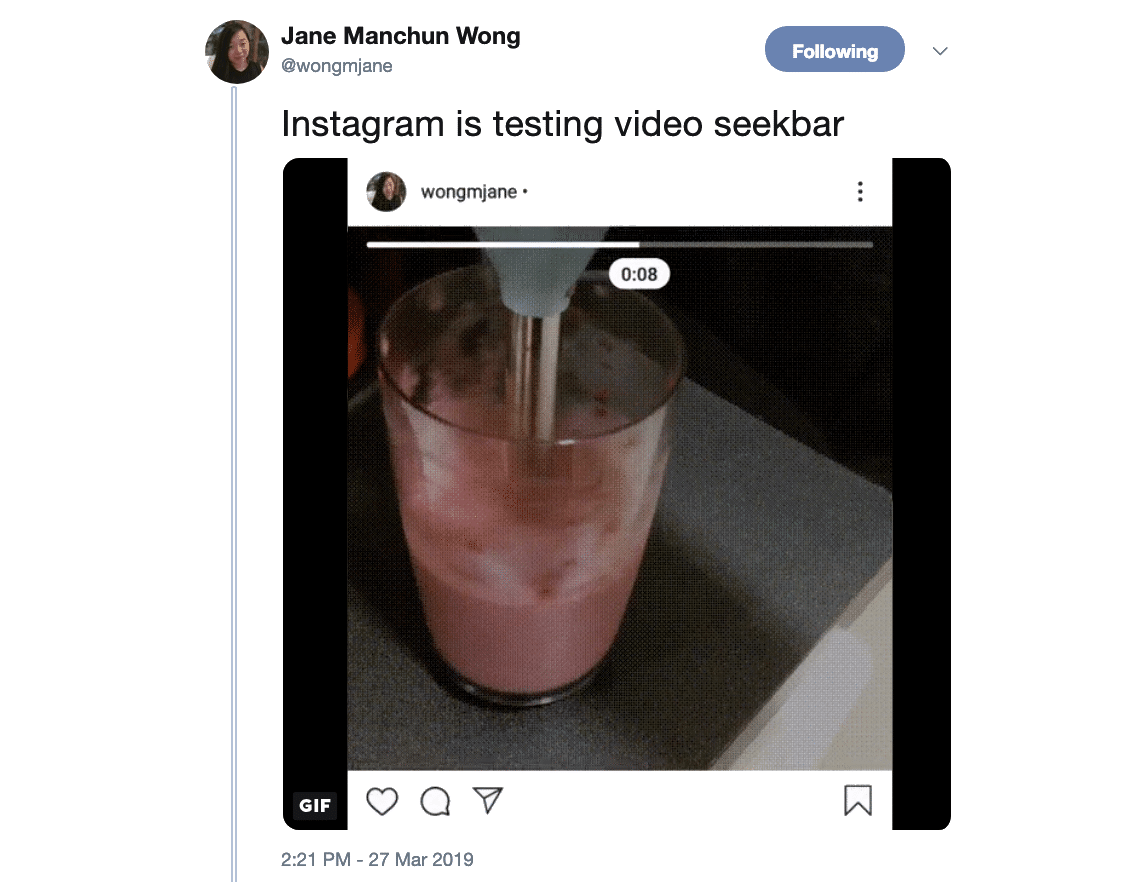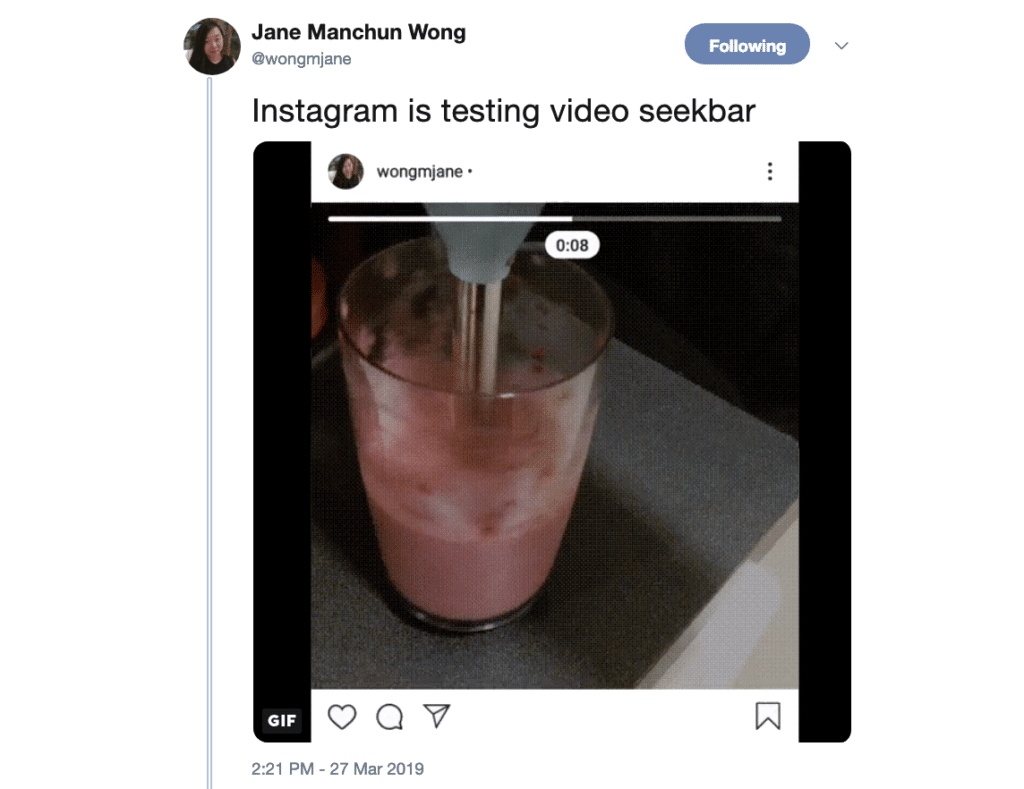 Instagram doesn't shy away from innovation. IGTV, Stories, and Direct are only a few of the changes it has added to the app. Yet, for a company that's so inventive, Instagram doesn't have a basic feature common to all video formats: a feature that lets users forward and rewind. That may change soon.

According to Tech Crunch, Instagram is testing a feature that allows you to fast forward and rewind videos posted to your feed. This test was first discovered by software engineer and frequent tipster Jane Manchun Wong, who posted a video of the feature on Twitter.

I briefly spoke to Wong about her discovery to clarify a few details. You can tap anywhere on the video, she says, and once the video pauses and dims, it will give a haptic feedback (or a vibration, for those unfamiliar with the term) to signal that you can drag forward or back to cut to the part of the video you want to see.

With short videos becoming the norm on Instagram, we become trained to watch content that lasts less than 30 seconds. Even Stories, which last a maximum of 15 seconds, can still feel unbearably lengthy. If the point of the video delays for far too long, we become impatient, and instead of seeing the video to its end, we scroll past, moving on to another. The forward- and-rewind feature (not the official name) gives users the ability to skip the fluff and get to the point.

There's no word on when the feature will officially roll out. If only I could fast forward into the future and have it already.
Written by Anne Felicitas, editor at AdvertiseMint, Facebook advertising agency
Comments
comments