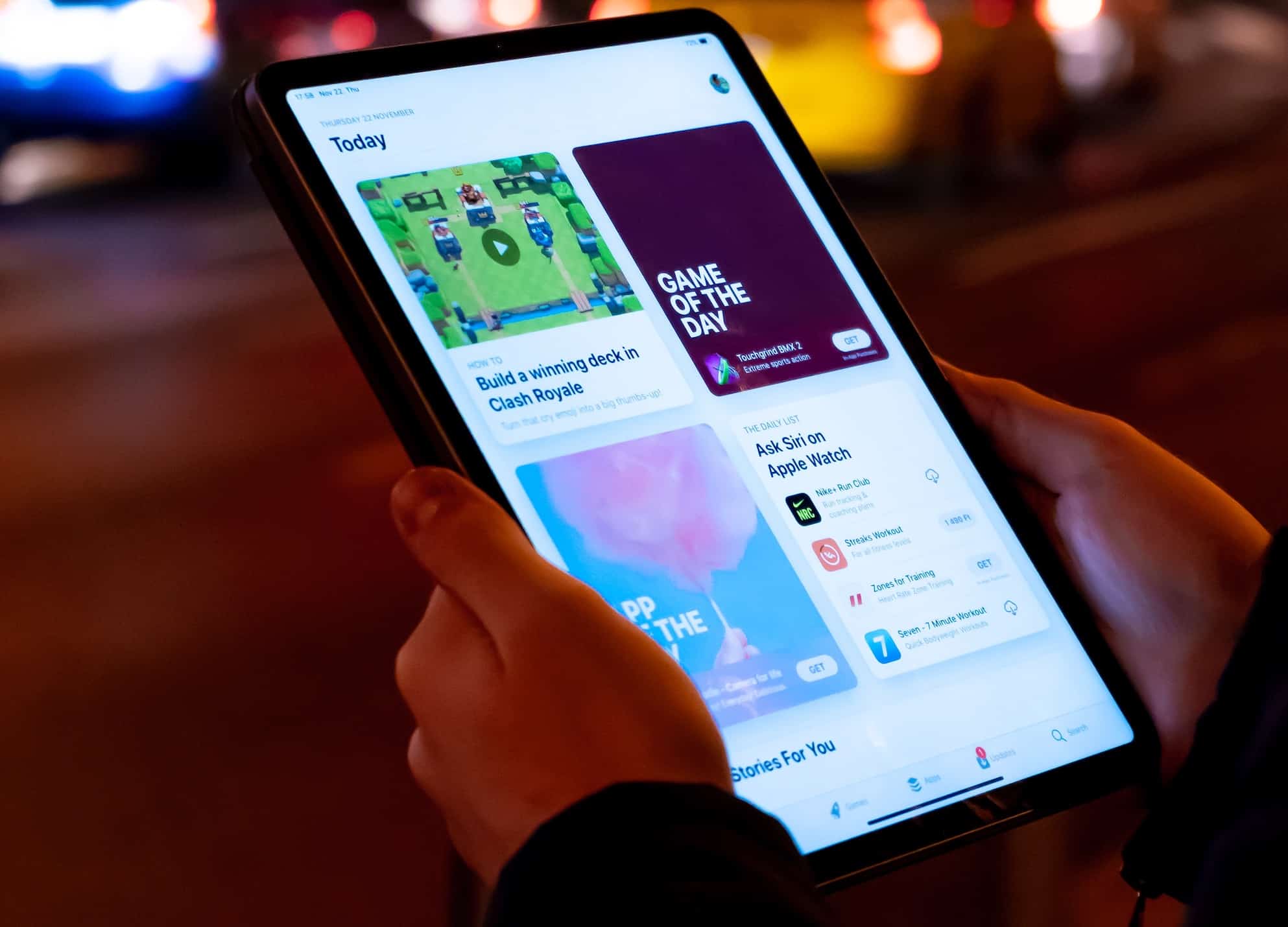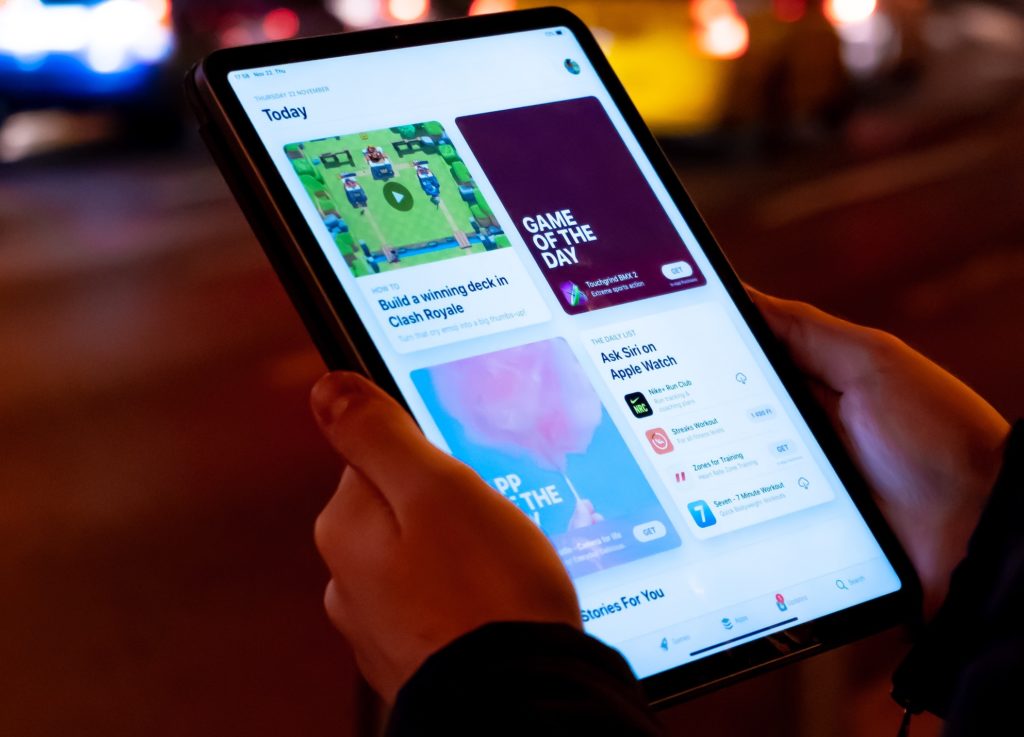 A new vice has consumed most of my time: Cookie Crush, a mobile app game I play through Facebook Messenger. Donuts, cookies, and jellies fill the screen, and I'm tasked with clearing the board by combining sequences of the same dessert. I play the game more often than I should: late night on my bed, while waiting for my takeout at a restaurant, and even during work hours (guilty!).
Apparently, I'm not the only one hooked on mobile app games. According to Emarketer, mobile gamers make up 88 percent of digital gamers, spanning all ages. Because mobile game apps are easy yet entertaining, they appeal to both novices—even those who have never touched a controller—and hardcore video gamers. By the end of this year, Emarketer expects US mobile gamers to reach 147 million.
Because mobile app games are popular, they are a potentially lucrative  advertising platform. The large number of users playing and the amount of time they spend on games give advertisers a higher likelihood of reaching more potential customers. Still, advertising on these platforms can be difficult.
Mobile Game Ads Attract, but Are More Likely to Cause Ad Fatigue
Unlike internet ads, mobile game ads support a format called rewarded play. To incentivize gamers into watching ads in their entirety, advertisers exchange video ad views for gifts such as coins, lives, and access to higher levels—this incentive works. According to a Facebook study, three in four mobile gamers welcome ads in exchange for free access and gifts. Watching one ad after another to earn coins and to access free content is, for many, a much better option than shelling out money.
Yet, incentivizing gamers into watching an ad has one big drawback: There aren't a large variety of ads served to mobile app games. When I play Candy Crush on Facebook Messenger, I often see the same ads from only a handful of advertisers. As my game falls into one ad break after another, which happens after completing a level, I repeatedly see the same videos. In the end, I experienced ad fatigue so extreme that I hid the ads for being "repetitive," hurting the advertisers' relevance scores.
Because there is less ad variety on mobile app games, frequent gamers can see the same ad more than ten times in one day. That's more than double the recommended frequency rate of four in Facebook advertising. Refreshing ads every two weeks no longer suffices, and refreshing ads once a week or less is tedious work.
Nevertheless, advertisers shouldn't discount mobile game ads from consideration. In fact, the popularity of mobile games allows advertisers to deliver ads to a large audience open to sponsored messages. According to Emarketer, a 2018 Jun Group survey of 500 US mobile users revealed that 49 percent of participants believe mobile games to have the best ad experiences.
Mobile gamers don't mind watching advertisements, but advertisers are still responsible for delivering ads good enough to garner attention and clicks.
What Prompts Gamers to Download: Relevance, Relevance, Relevance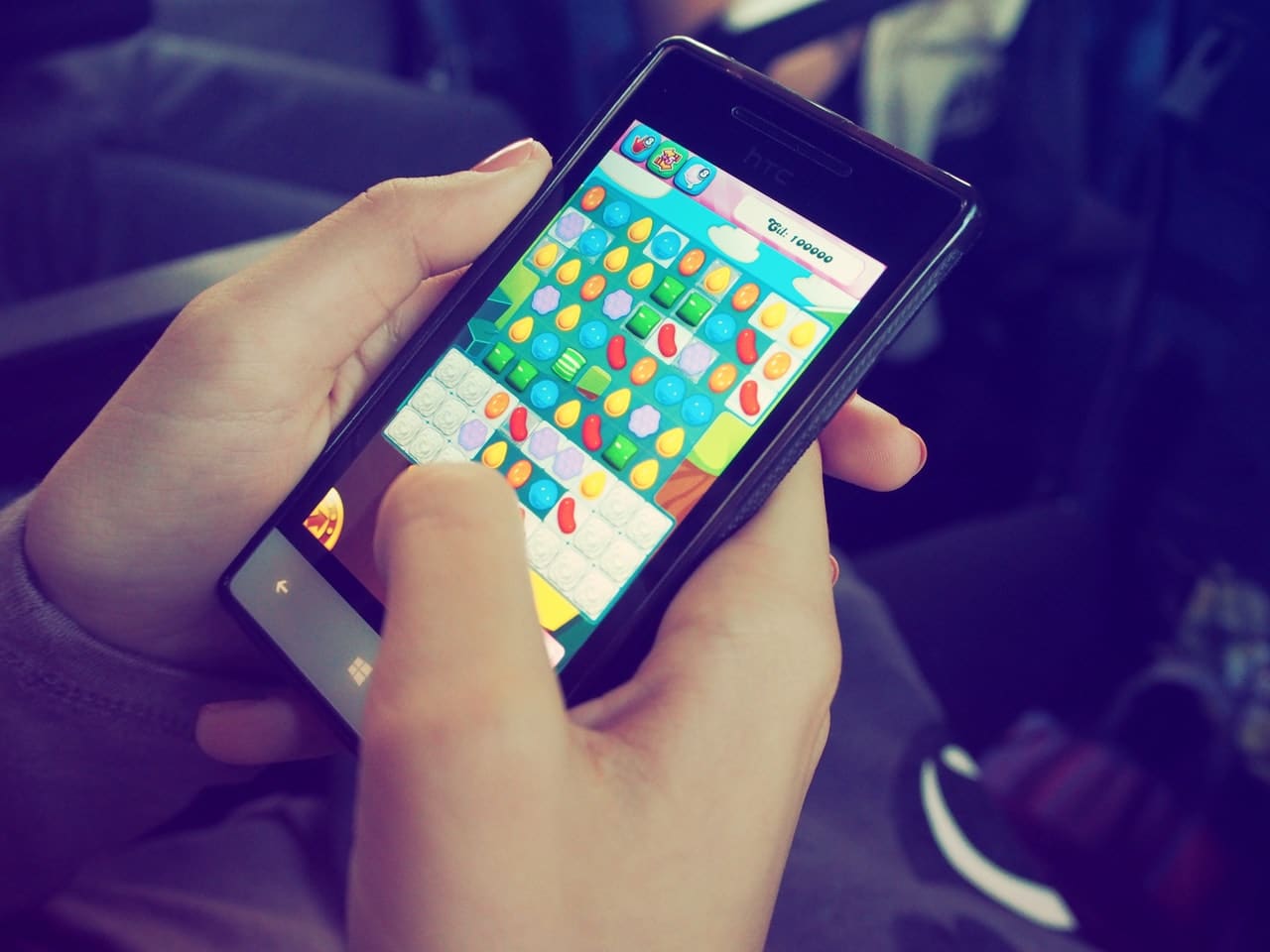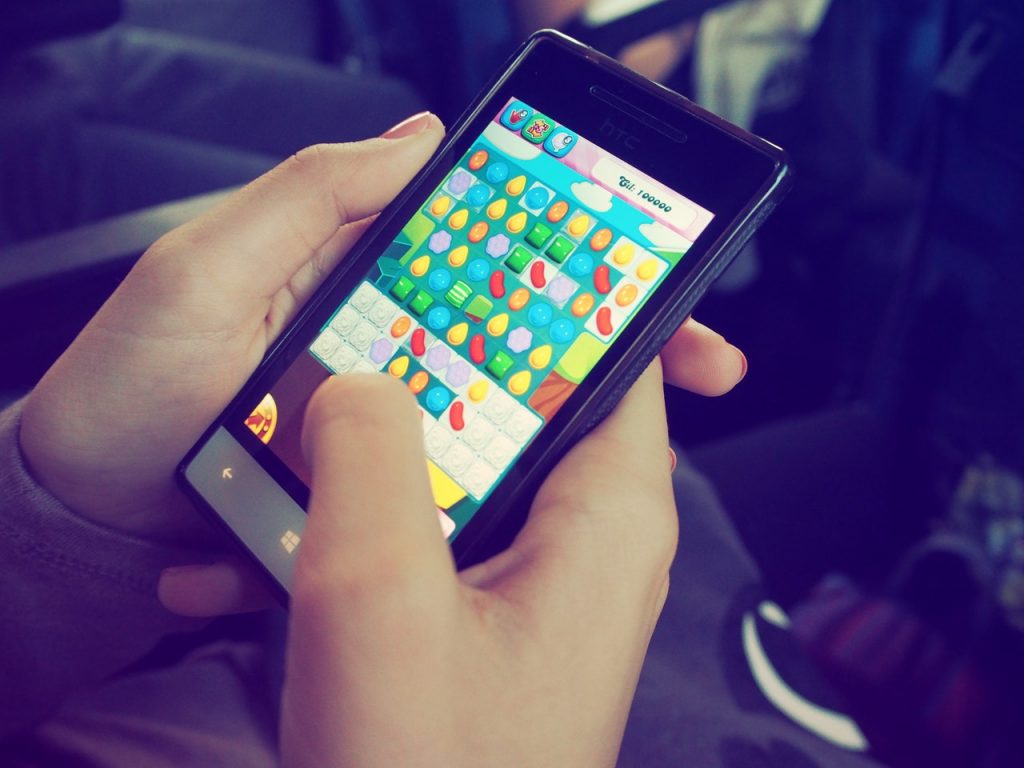 An ad may be so beautiful it brings tears of admiration to people's eyes, but it won't convince them to convert if the ad isn't relevant. I, who neither understands nor enjoys card games, likely won't download Solitaire to my phone even if the ad did portray the alluring glitz and glamour of a Las Vegas casino scene.
I'm not alone in ignoring irrelevant ads. A Facebook IQ study found that sixty-six percent of survey participants said irrelevant ads deterred them from downloading a game. Rather than casting a wide net, advertisers will obtain better results by reaching a relevant audience, one that is more likely to be interested in the advertised product.
Many social media and internet advertising platforms already have the data advertisers need to find the right target audience. Facebook, for example, has Audience Insights, a tool that provides businesses information about their page followers, information such as demographics, lifestyle, and purchase behaviors. Facebook also as Custom Audiences and Lookalike Audiences. The former tool helps businesses target already existing customers while the latter tool helps them target Facebook users similar to their existing customers.
However, targeting a relevant audience alone won't instantly reap results. The ads must also send users to a relevant landing page. According to the same Facebook IQ study, 67 percent of gamers said ads that lead to the wrong page deterred them from downloading the app. Rather than risking the loss of potential downloaders, it's always prudent to check that the landing page fulfills the ad's promise. For example, if an ad includes an "Install Now" call-to-action button, gamers should be directed to the app store where they can install the game.
Quality Isn't Only Confined to Beauty
Although people are taught to never judge a book by its cover, it's human nature to formulate quick judgements based on appearance. It should then be expected that people will judge every ad that comes their way.
In the same aforementioned Facebook IQ study, 70 percent of the participants said they would not download a game promoted by a poor quality ad. These participants defined "poor quality" as ads containing sensationalism, clickbait, and ugly creatives. In the eyes of those gamers, a poor-quality ad suggests a poor-quality game.
There are several ways advertisers can create ads that meet the high expectations of their target audience. There is, of course, the common advice almost every marketer provides ad nauseam: create high quality ads with professional, stunning, and beautiful creatives. However, "quality" isn't only confined to beauty. A good mobile game ad clearly delivers its main marketing message and discernibly exhibits how the game works.
If the ad doesn't clearly and succinctly describe the game, gamers won't exert the extra mental effort to understand it— they will quickly move on. According to the aforementioned Facebook IQ study, 62 percent of the participants said they would ignore an ad if they did not understand the content. The study also found that 65 percent of gamers dropped off during the install stage because the game looked too difficult to play on a mobile device.
The ad, then, must clearly and succinctly describe the game it advertises. A  simple and concise explanation in the ad copy or in the ad creative itself will help gamers understand how the game works. A graphic by Shelley Humphries, a San Francisco-based mobile game graphic designer, exemplifies this. In her image Humphries, in only two words, explains the gamer's objective: match the jewels. She complements her text with an image of a hand matching three heart-shaped rubies to further prove her point.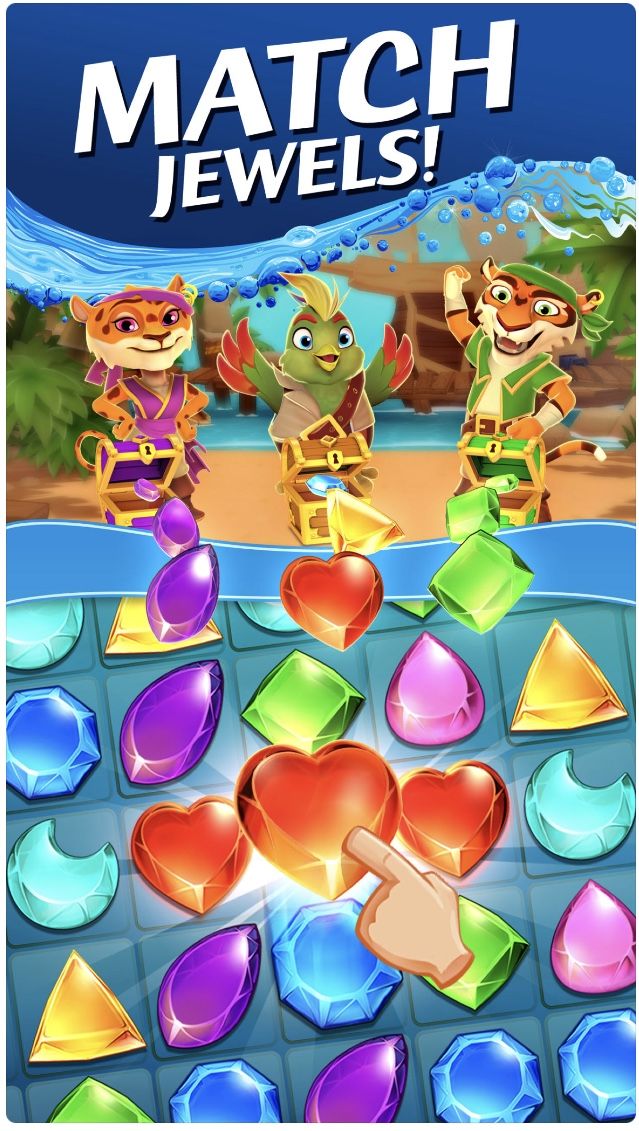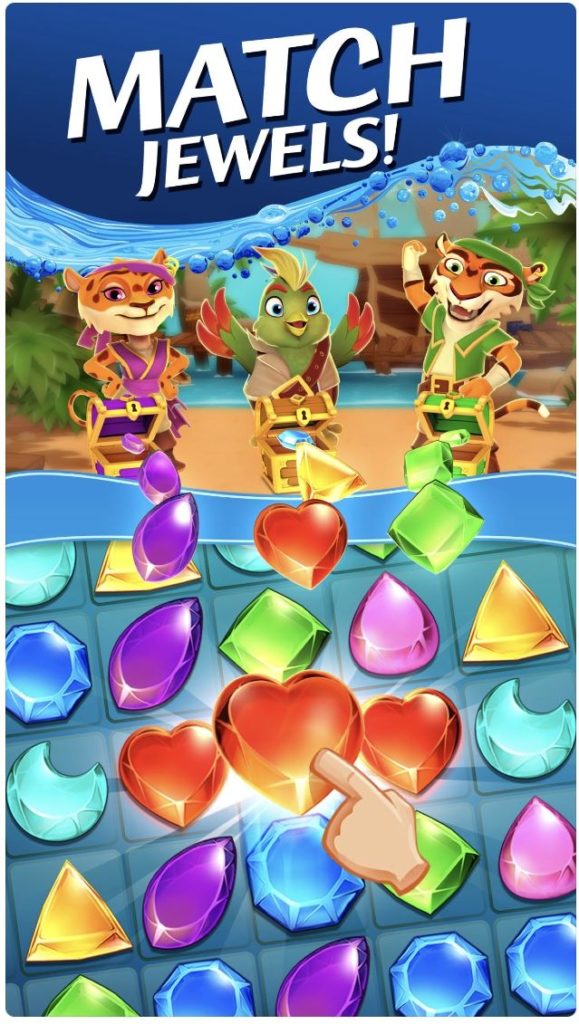 Another ad, one by Toon Blast featuring Deadpool actor Ryan Reynolds, successfully demonstrates the ease of playing the game on mobile devices. In the video, Reynolds is seen playing Toon Blast on his phone with only one hand.
Marketing Efforts Do Not End at Downloads
After seeing users download their games, advertisers may dust their hands off, pat their backs for a job well done, and call it a day. However, earning conversions only wins the battle, not the war. In fact, the job is far from over.
In the same Facebook IQ study, researchers found that more than 50 percent of gamers do not open the app a day after installation. Even though they have overcome the hurdles of mobile game advertising, even though they have implemented strategies to attract gamers and gain downloads, advertisers must encourage users to re-engage. This could be as easy as sending them push notifications, enticing them to return.
Granted, if the game itself is truly addicting, there may be no need to use tantalizing rewards to persuade gamers to return to their games. There are people like me, after all, who are so completely hooked to Cookie Crush that the game itself is enough to keep them itching for more.