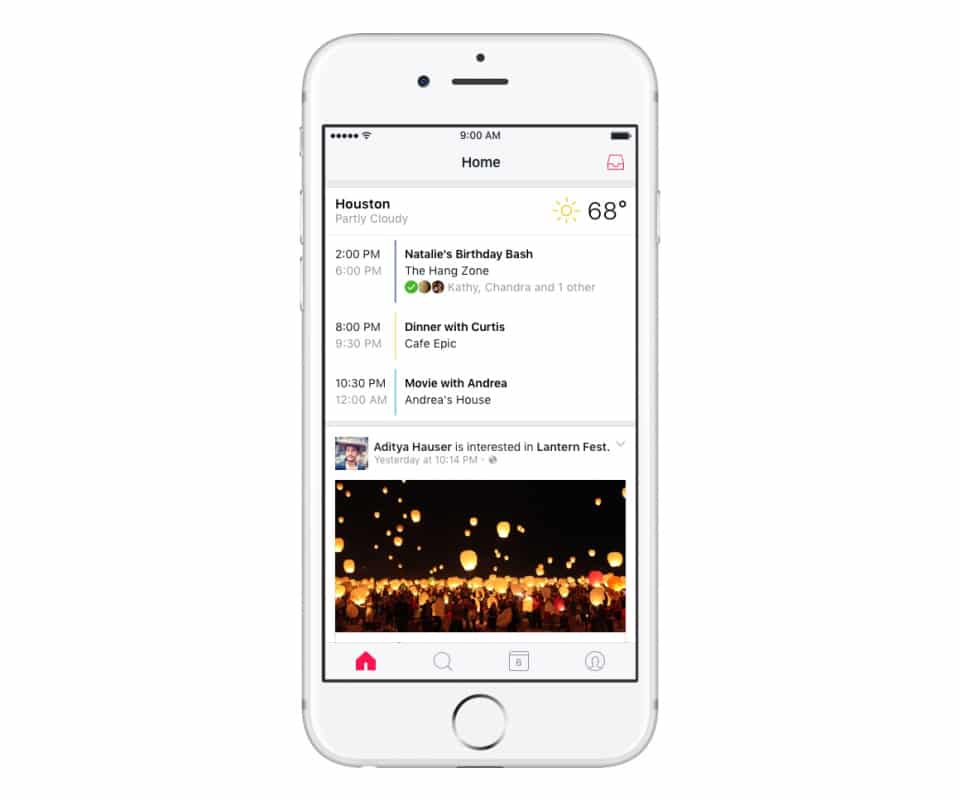 If you're an adventurous extrovert constantly seeking new activities within your area, then you know the struggle and massive inconvenience of opening a web browser, going to your google search bar, and typing "Cool events near me." With Facebook's release of Events from Facebook, an app that keeps you up-to-date with the latest events, you will no longer need to endure those painful extra 20 seconds of searching.
Events from Facebook Features
Events from Facebook contains features that simplifies the searching and discovery process. With this new app, you can do the following:
1. Get event updates
Events from Facebook's homepage, designed to help you catch up on activities, includes updates on new events your friends are interested in, on recently-announced events by pages you like, and on updates from events you are currently attending.
2. Browse and explore events
Your can browse events based on time, location, and interest. You can also explore nearby events using the app's interactive map. If you're searching for events at a different city, you can also do that.
3. Place events in calendar
Your event calendar tracks all your upcoming events and shows your availability and the events you're already attending.
All actions you make on this app will appear on Facebook for friends and family to see. Should you decide to attend a concert, that action will appear on your friends' news feed. Should you like a particular event page from the app, that action, too, will appear on your news feed.
Our CEO, Brian Meert, claims that "With the launch of the Events App, Facebook improves event discovery. This standalone app simplifies this process for users. It also provides another platform for ads to display, targeting users interested in those specific events."
Events from Facebook is currently available in the App Store for iPhone users in the US today. It is coming soon to Android.
Comments
comments