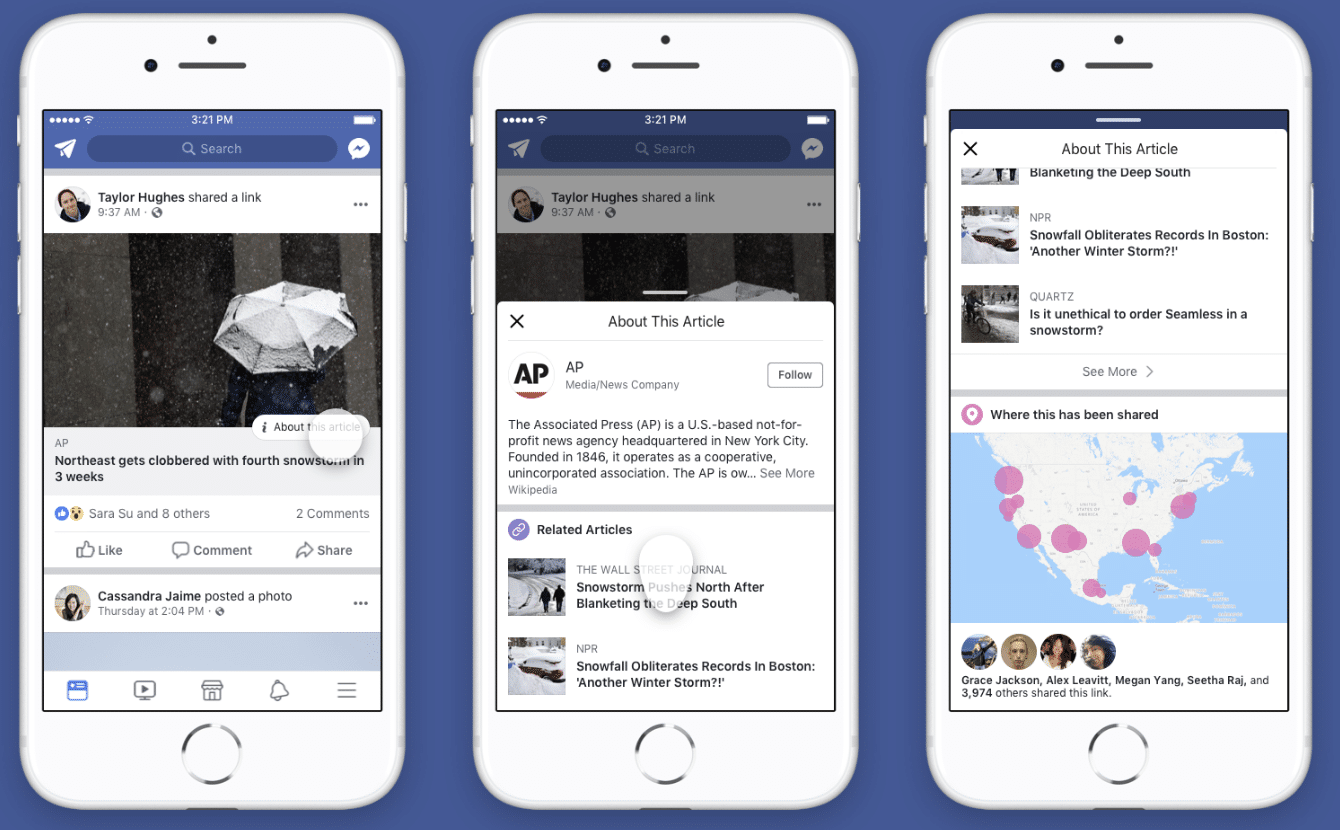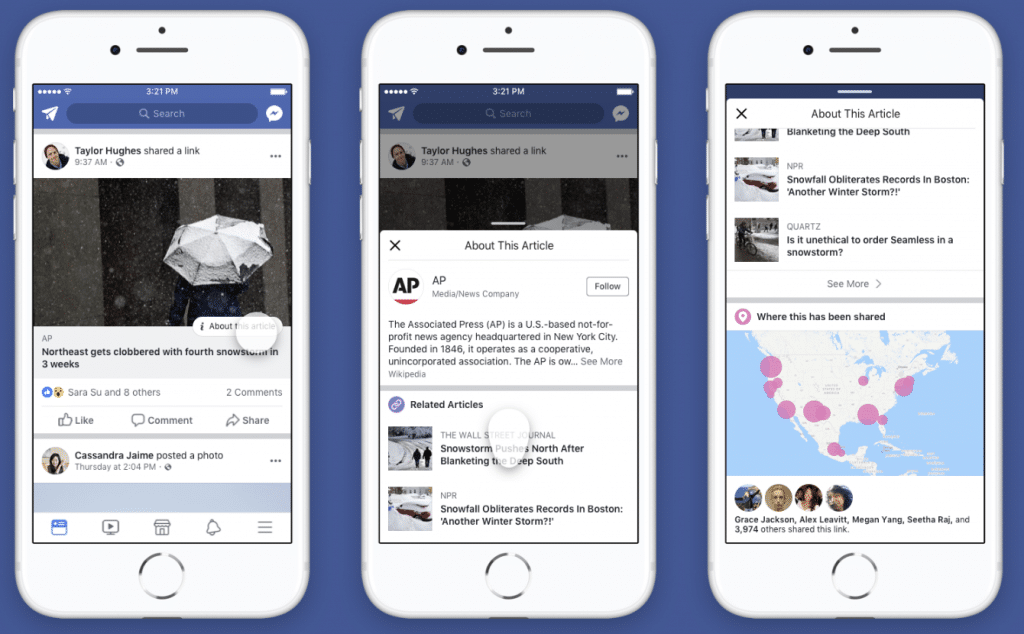 Facebook's new feature provides additional information about articles.
Facebook launched a new feature that combats fake news. Rolling out to US users, this new feature affects all articles posted to news feeds.
When users post an article to their feeds, the post will contain more information about the article. The information includes the following:
Publisher's Wikipedia page (if any)
Related articles
Amount of times people shared the article on Facebook
Location of shares
Option to follow the publisher's page
More stories by the publisher
Friends who shared the article
Currently, Facebook is also testing a feature that provides more information about an article's author including Wikipedia entry, option to follow author's page or profile, and previous articles published.
These changes come as a result of the Russian troll accounts that disseminated politically divisive ads and fake news stories to interfere with the 2016 US presidential election.
Since the discovery of Russian interference on its platform, Facebook launched research involving the Facebook community, academics, and industry partners. Together, they found that additional information about a news story helps users evaluate whether or not a source is trustworthy. Facebook's new feature is the result of those findings.
Comments
comments