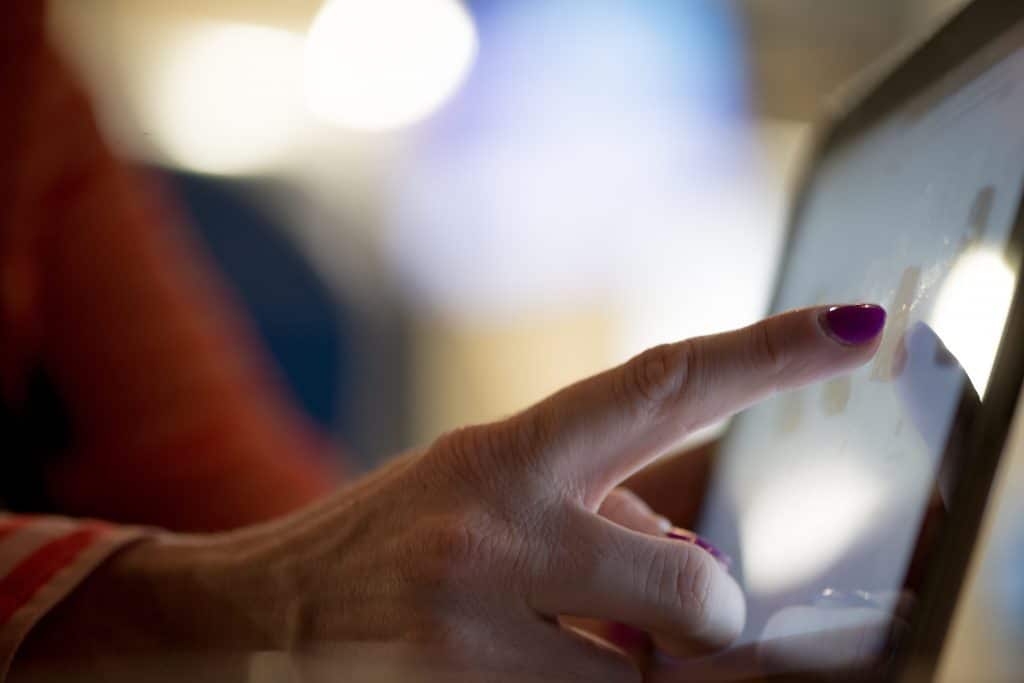 It's officially fall, and Google's ready to help you conquer the holiday season. The company is introducing two ad formats that will help you better reach shoppers when they're deciding what to buy. The first format is a video version of Google's Showcase Shopping ads. The second format is called Shoppable Images.
Showcase Shopping Ads in Video Form
Google is expanding the capabilities of its multi-image Shopping ad format to include video. The Showcase Shopping video ads allow you to incorporate YouTube videos into paid search ads. With this format, you will be able to make ads attached to pictures in content through specific Google publishing partners.
Google officially rolled out Showcase Shopping ads last October. They give you the ability to conjoin lifestyle and product images to make up one, unified ad. Google then shows the ad in paid search results when shoppers enter certain keywords into search. This format is especially useful for businesses reaching shoppers who don't know what to buy but who have an idea of what they want. For example, if shoppers enter the generic search term "kitchen appliances," Google will display your Showcase Shopping ad of your kitchen selection to help them narrow their search.
Including video to Showcase Shopping ads will only add to the success this ad type has already delivered. According to Digital Commerce 360, Showcase Shopping ads produce click-through rates (CTR) that are 3.6 times higher than the average Google ad CTR. Additionally, ads in this format achieve 20 percent more conversion credit according to a first-click attribution model. Since video creative has ultimately proven to be more engaging than static images, this update to the format will come with high expectations.
This new Showcase Shopping video format will roll out to 500 advertisers in the Unites States, United Kingdom, France, and Germany later this month.
Shoppable Images
Shoppable Images will help create a seamless shopping experience for customers. By simply hovering over an image with a shopping ad attached, shoppers will be able to click and be directed to a relevant shoppable search. For instance, if shoppers are visiting the fashion blog This Time Tomorrow and come across a Shoppable Image that displays the message "Shop This Style," they can click on it. Once they click on it, they will be directed to a shoppable search containing items like those they saw in the image that they can then purchase. It's a smart way to reach shoppers immediately after they think, "Hey, I like that."
You Still Need to Know Your Audience
While these latest Google products will be undeniably useful in the advertising process, you still need to know your audience for your ads to succeed. Elements like styles, tastes, preferences, and past purchases are up to you to learn about your target customers. If, for example, you use Shoppable Images, you want to show shoppers content that is relevant not only to the content of the image but also relevant and personalized to the individual shopper. Machine learning is key to learning and delivering relevant customer information.
It's also important to remember that most shoppers see ads and make purchases on their mobile devices. You should keep this in mind when creating video for Showcase Shopping ads and choosing images for Shoppable Images. The more you think about how your audience will see your ad, the better your chances are at driving action.
If you're struggling to reconcile in your mind what knowing your audience"\ really means, think of it this way: you want to assist your shoppers more than throw information at them. When you think in terms of assistance, you'll find shoppers are far more receptive to the ads you put out. Your ads will be assisting them in personalized and relevant ways, eliminating for them that extra step of having to indicate the types of things they want every single time they shop. This level of assistance is especially desirable during the holiday season. Video Showcase Shopping ads and Shoppable Images will help you cater to your audience's needs.
So buckle up and get ready to conquer!
Anna Hubbel, writer at AdvertiseMint, Facebook advertising agency
Comments
comments