With fall quickly approaching, a beloved, greatly missed beverage returns to a coffee shop near you: pumpkin spiced latte. As this American favorite returns this  upcoming season, Starbucks releases a Pumpkin Spiced chat bot to Facebook messenger. This latest feature, although hard to track down without some secondary sources  and diligent sleuthing, exists, waiting for a conversation on your Facebook messenger.
At first, one may wonder why this chat bot exists. It could have been designed to entertain. Chat bots are, after all, fun to converse with. You ask them anything, and they respond with cannily human wit.
However, the Pumpkin Spiced chat bot, which calls itself "the real PSL", displays no human wit. Instead, it avoids your questions by responding with an unrelated answer. Have a minute's worth of conversation with PSL, and you'll realize that this chat bot is no artificial intelligence.
If it is not intelligent or entertaining, then perhaps it could be helpful. When Mark Zuckerberg announced the launch of chat bots on Facebook messenger this past June, he stated that these bots were designed to help users with purchases. They do not simply respond with text messages. They respond with helpful images, links, and call to actions. Wonder what online sales Forever 21 has? You can ask a chat bot and receive a carousel of products you can choose from. Want to send flowers to a friend or significant other? Simply give the name to the 1-800 Flowers chat bot. Users can also make a reservation, review an e-commerce order, and more.
However, the PSL doesn't help with purchases. When asked how much a pumpkin spiced latte costs, PSL quickly changed the subject.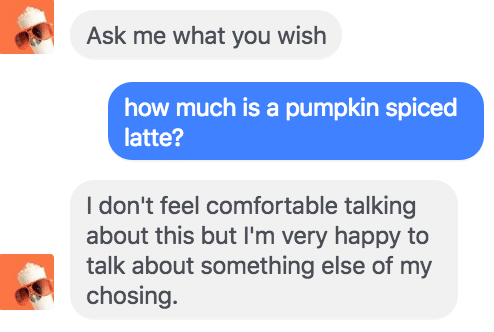 If PSL was not created to be entertaining, intelligent, or helpful, then what was it created for?
PSL has a penchant for flaunting photos, finding every excuse to send users an Instagram worthy image of itself. With its persistence of photo sharing comes a clear purpose: promoting Starbucks' pumpkin spiced latte. Both photos I received from PSL subtly showed the Starbucks logo.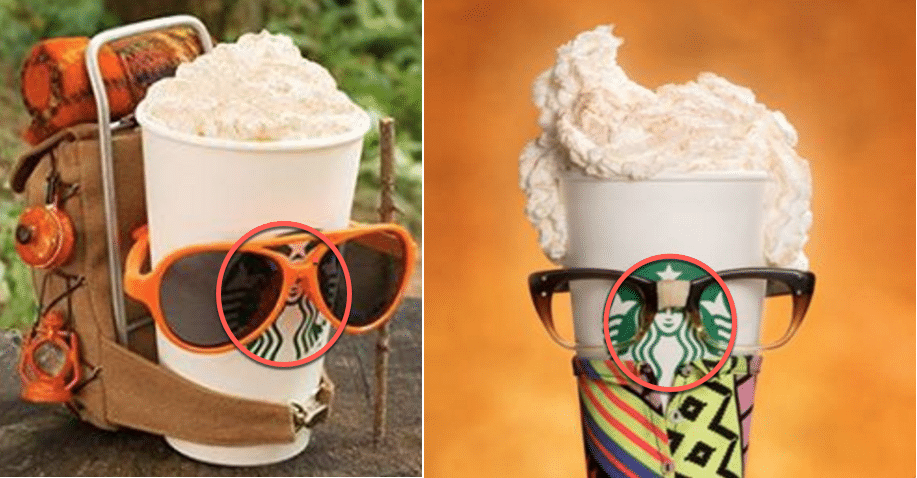 PSL may not be intelligent, entertaining, or helpful, but it does remind users that pumpkin spiced latte returns to Starbucks this fall, a new and interesting move on its part. Instead of using traditional methods of advertising (Facebook news feed and sidebar ads), it found a new avenue, taking advantage of a platform that has yet to be explored by marketers, Facebook messenger, with its 900 million users.
Although replete with flaws, PSL is perhaps the first tentative step into the future of Facebook messenger chat bots.
Recommended Articles Related to Facebook Advertising
Comments
comments