Recently, Nanigans released a global Facebook advertising benchmark report for Q2 of 2016, showing a yearly increase in numbers. Here are the highlights:
CTRs
Global CTR maintains 35% increases since 2015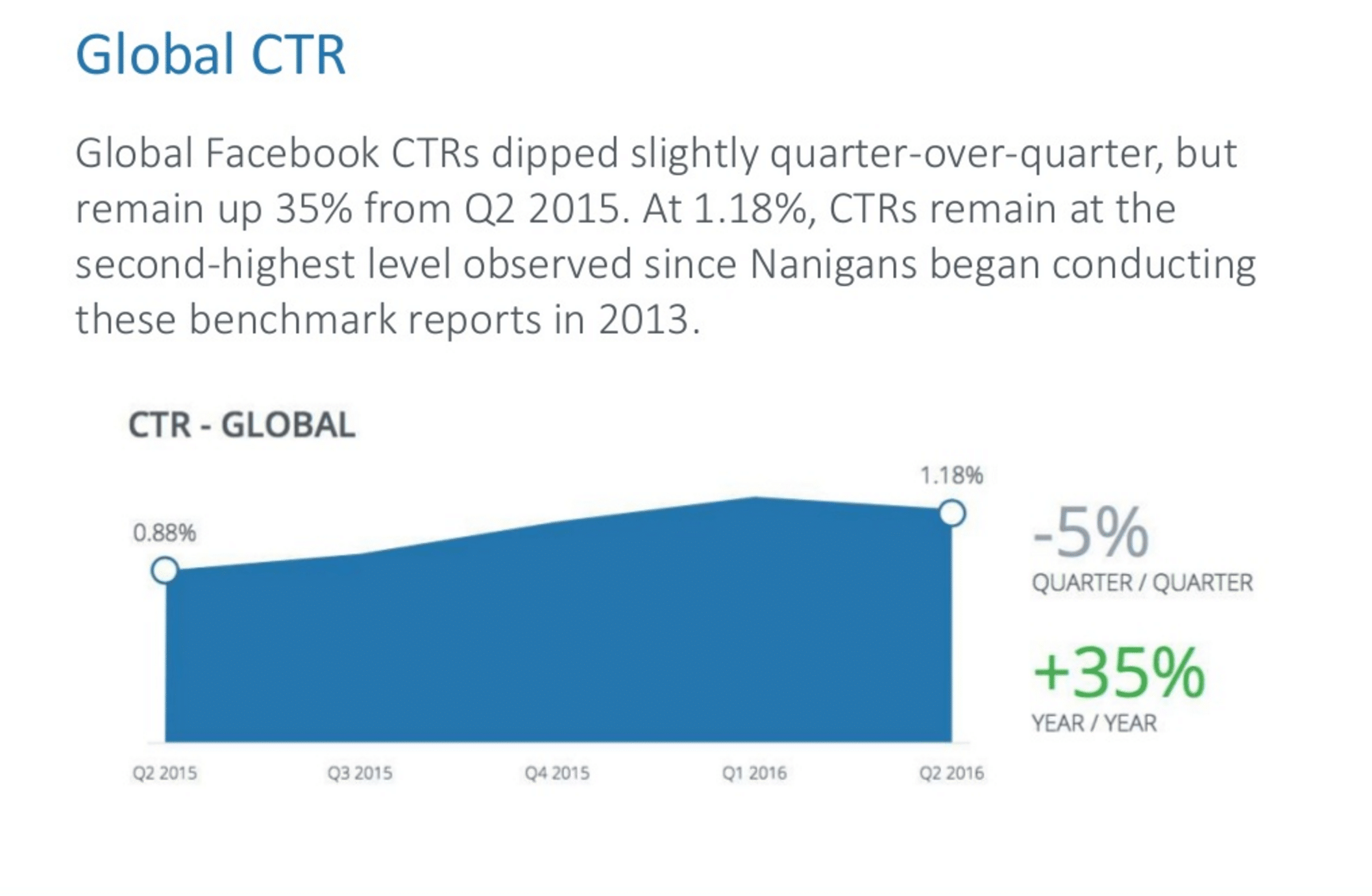 Ecommerce CTR rose by 46%
Gaming CTR rise by 6%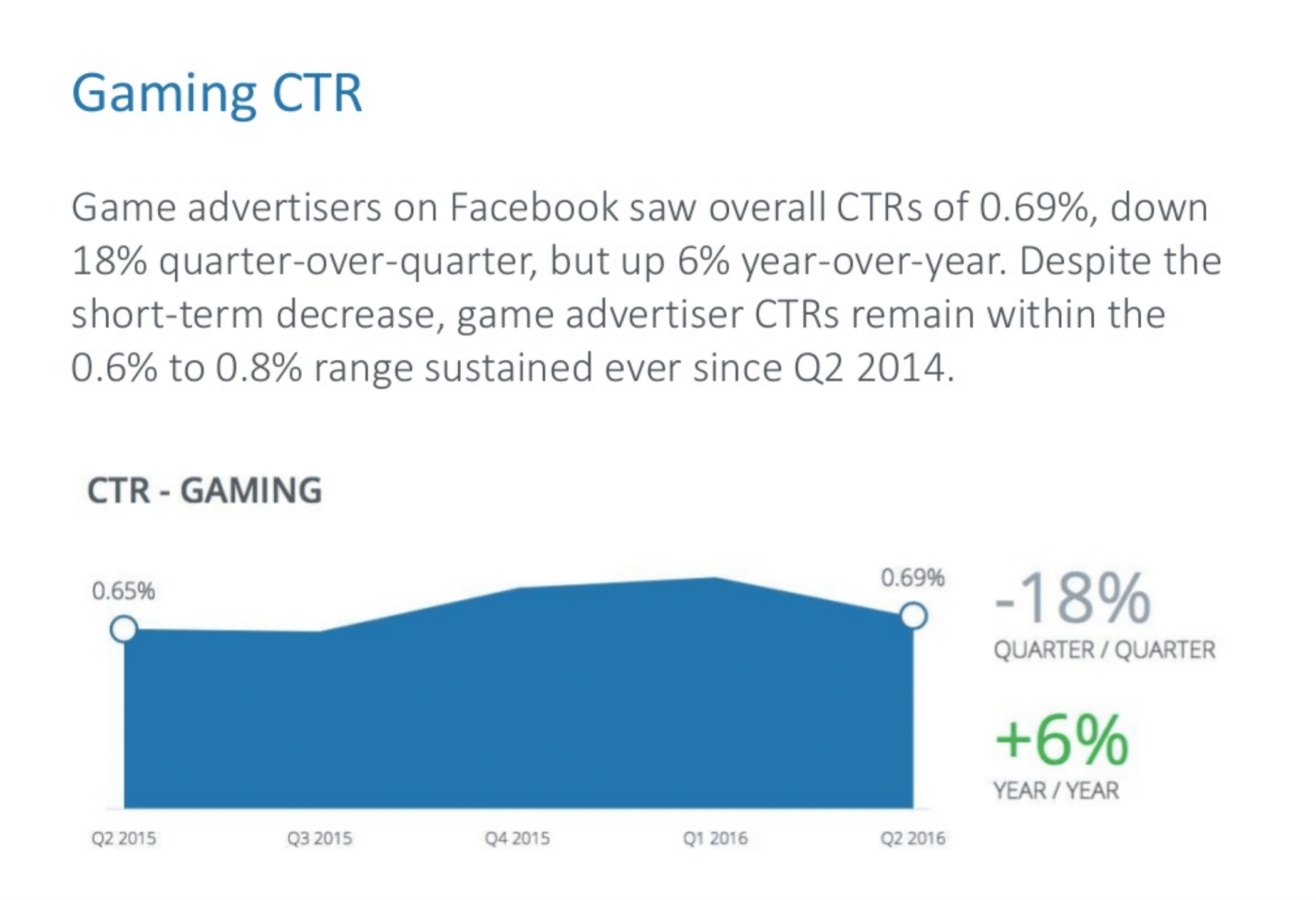 CPMs
Global CPM rose by 63%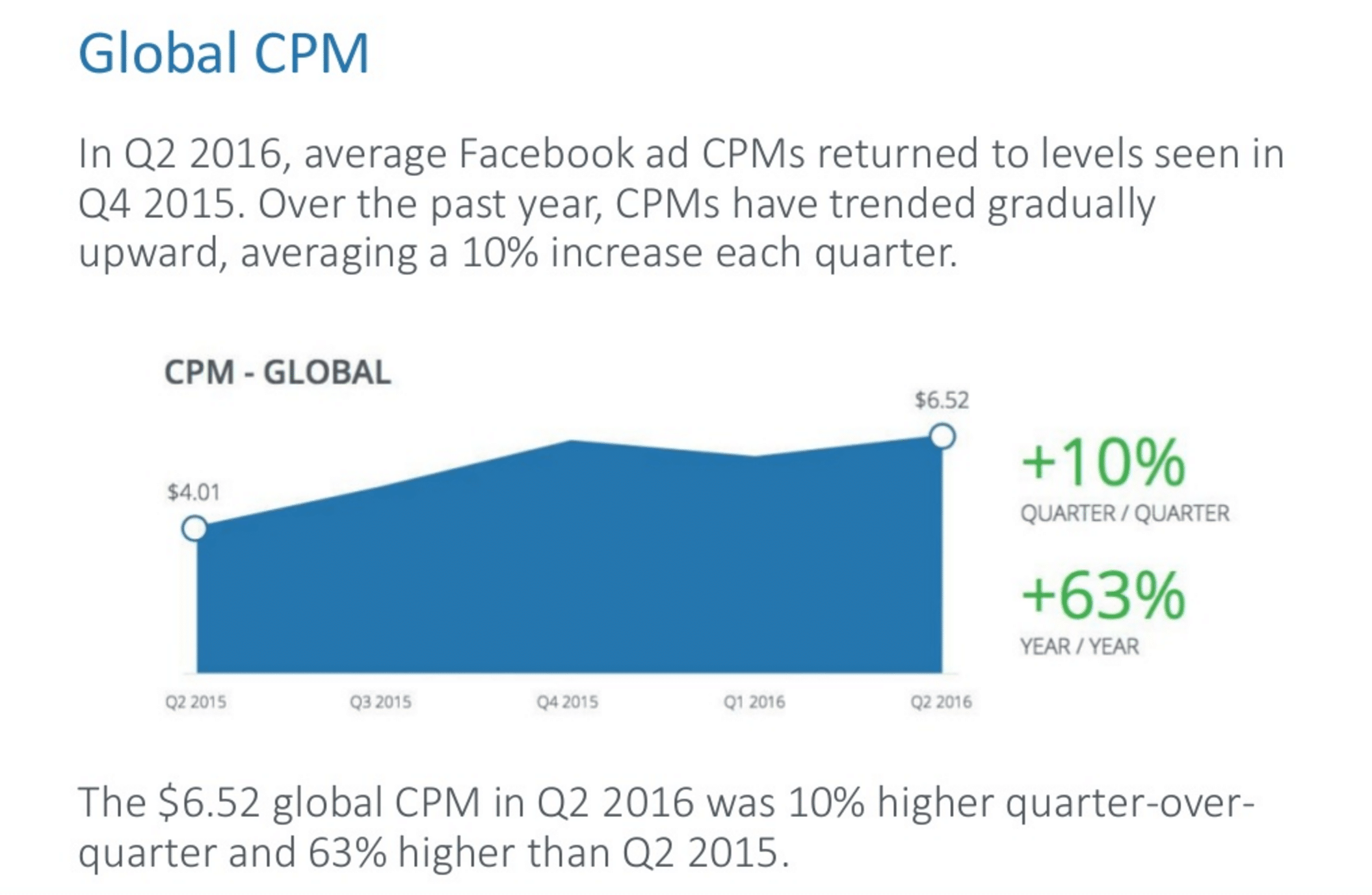 Ecommerce CPM rose by 92%
CPCs
Global CPC rose by 21%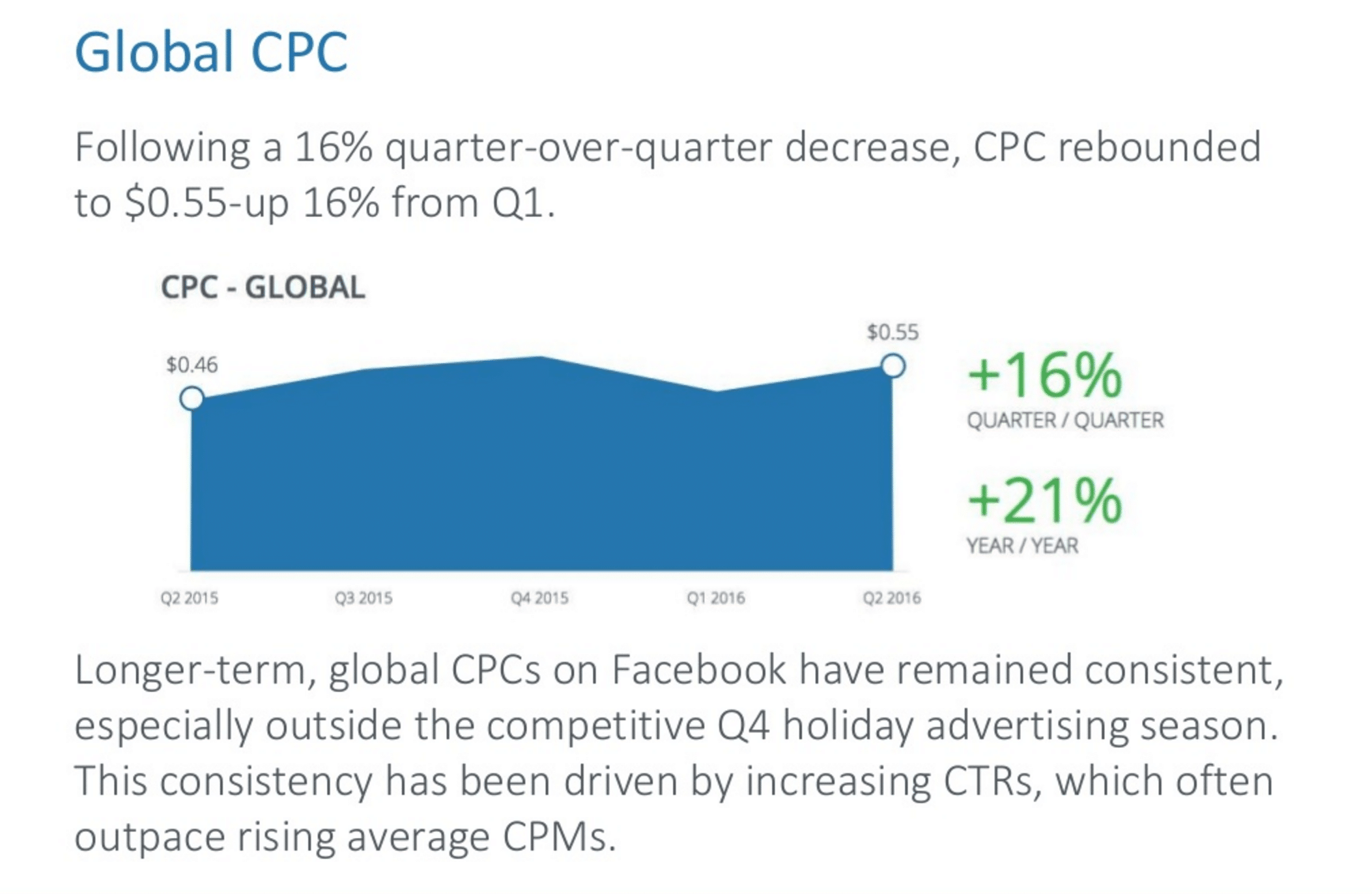 Ecommerece CPC rose by 31%
Gaming CPC rose by 6%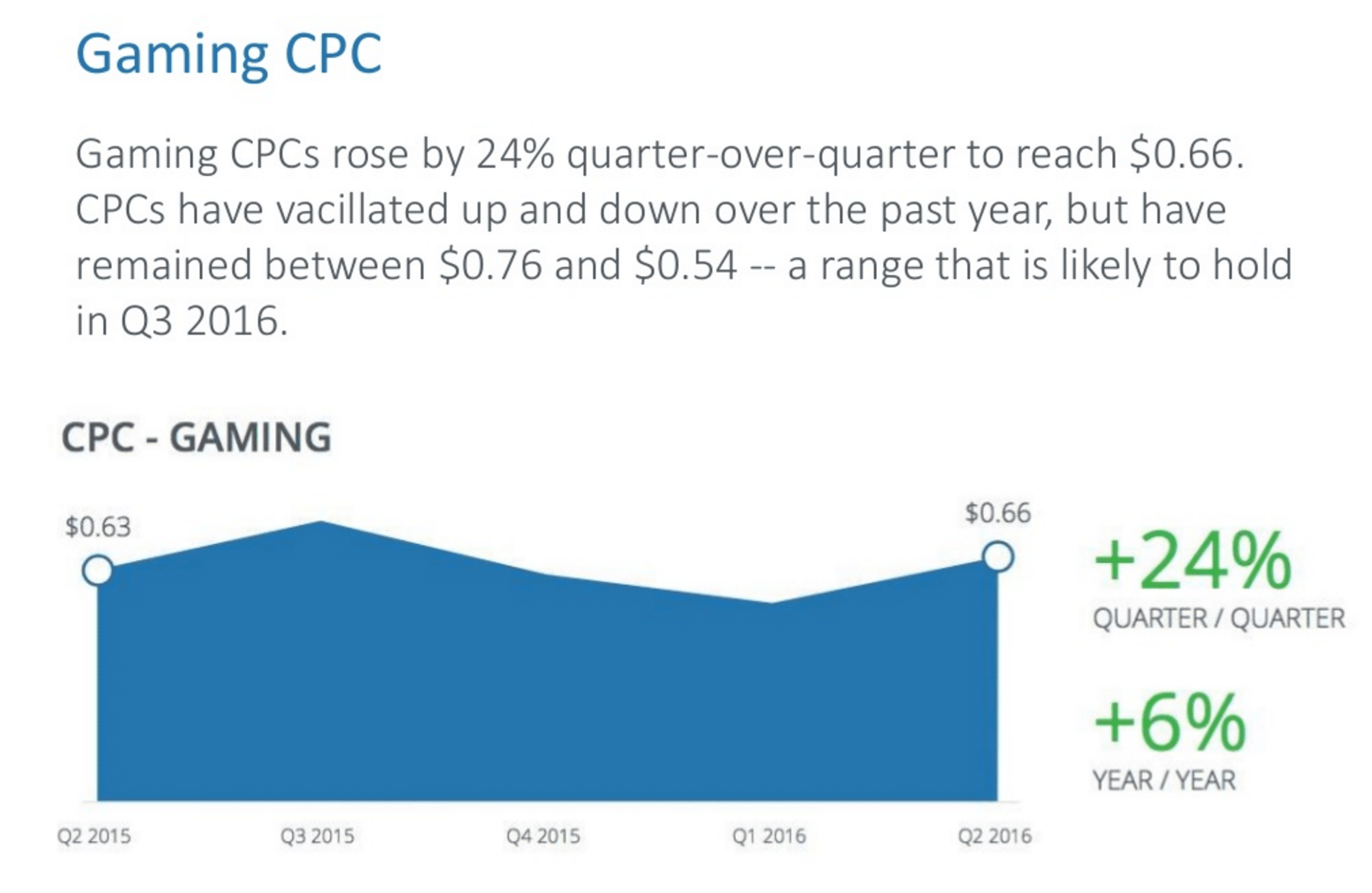 Did you find these charts interesting or surprising? Leave your comments below, share to a friend, or like.
Comments
comments