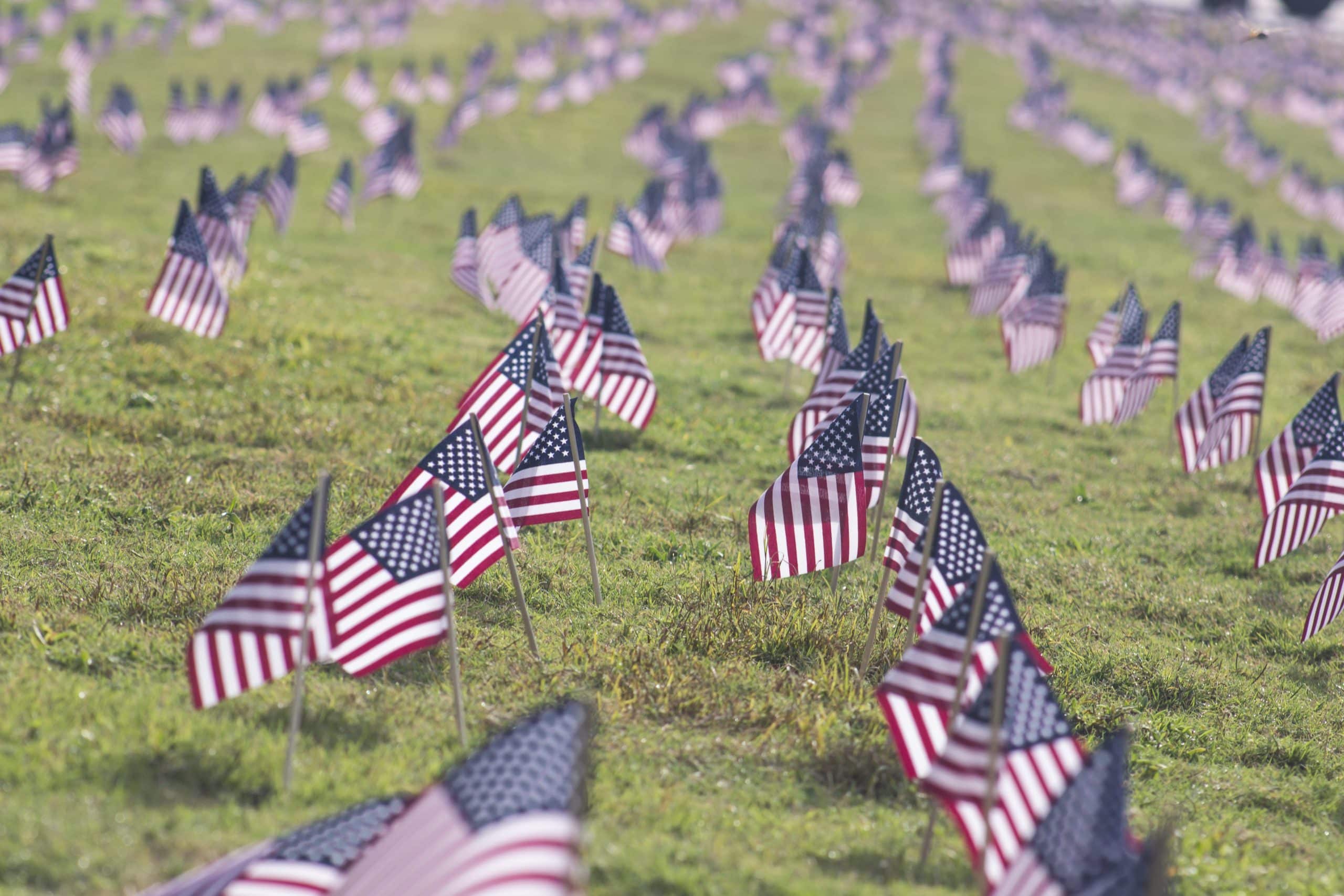 Ad Council, a non-profit that promotes public service announcements, makes registering to vote easier than ever with GoVoteBot. To encourage millennials, who are known to be absent at the polling station, to vote, Ad Council planned to get them where they are most active: on Facebook.
"We set out to encourage millennials to vote, but wanted to find a fun and simple way to have a conversation where they are," said Chloe Gottlieb to Mashable. Gottlieb is the EVP and executive creative director at ad agency R/GA, which partnered with the Ad Council on the campaign.
"For us, it made sense to create this on Facebook Messenger," she added. " We designed it to pull in thousands of data points from all 50 states and then streamed it into one interface [participants] could use quickly and easily."
GoVoteBot targets two groups likely to skip registration: newly eligible voters and voters who have recently moved.
Finding GoVoteBot on Messenger is easy. You simply type "GoVoteBot" on the search engine above your recent conversations, click the bot, then type a simple introductory greeting like a "Hello" or a "Hey, I'm ready to register today!" The bot will then respond with a dropdown menu of options to choose from, including a polling location finder, absentee options, and registration options.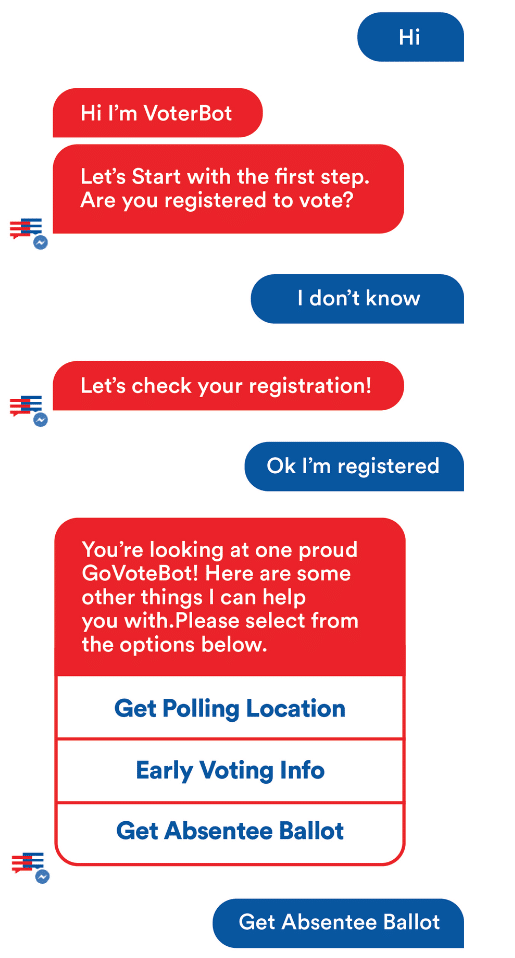 There are currently 11,000 chatbots existing within Messenger, some of which help users send flowers to loved ones or order pizza from home. It's exciting to see the creative ways organizations and businesses have been using Messenger bots. Who knows what kind of chatbots developers will release a few months from now.
Update: to learn how to register to vote through Facebook Messenger, read How To Register To Vote Via Facebook Messenger.
What do you think of users' ability to vote through Facebook Messenger? Leave your thoughts below or like and share to friends.
Comments
comments