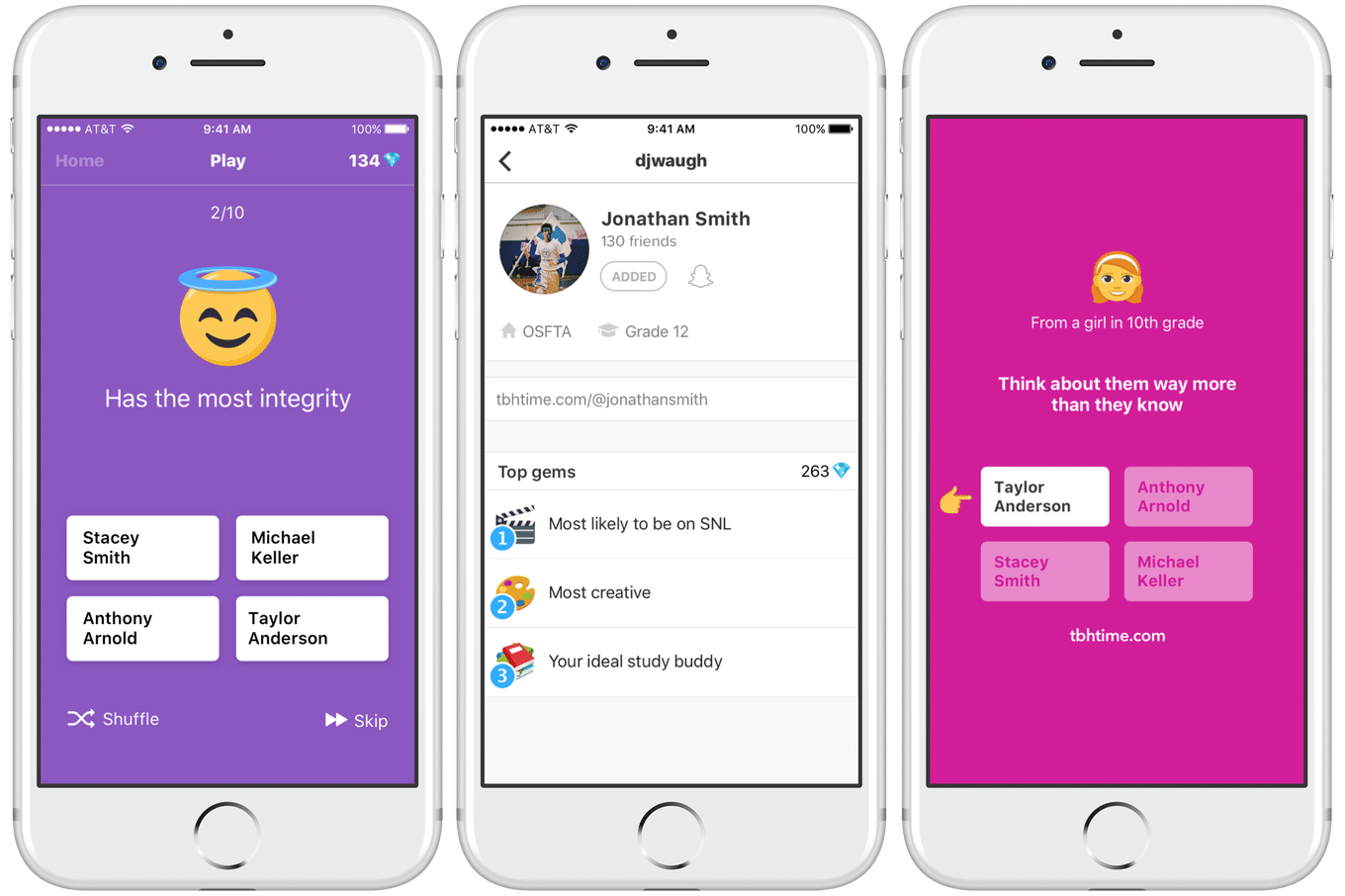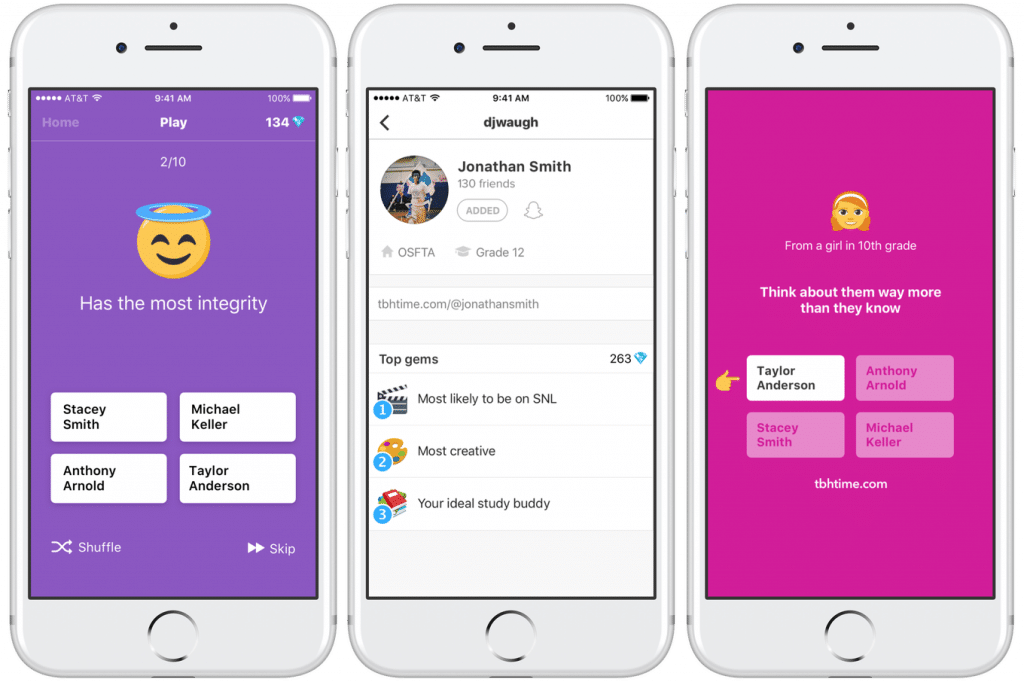 This week, Facebook acquired TBH (to be honest), an app that allows high school and college students to send each other anonymous compliments. The new app catapulted to popularity since its launch last summer, achieving 5 million downloads, garnering 2.5 million users, and claiming the number one spot on the iTunes charts, besting competitors such as Youtube, Snapchat, and Instagram. Facebook noticed TBH's ascent to popularity and purchased the app at the first opportunity.
TBH, although available to adults, caters mostly to teens. The app's youthful, hip name and its feel-good feature that taps into teens' desires to establish social status and identity attracts younger users. To ensure most of its users are teens, the app requires all registering users to select their high school grade and identify their school or college.
Although TBH's 2.5 million users are meager compared to Facebook's impressive one billion, TBH's almost exclusively teen users are users Facebook covets. If Facebook wants to remain relevant and to continue usage for years to come, it must capture the teens who will replace the older users dropping out of its platform.
Although small and not yet available to all states, with its rapid growth, TBH could have become a worthy competitor. It is for this reason, perhaps, that Facebook purchased the teen app. After all, this move, buying competitors, is not new to the media giant.
Much like TBH, Instagram wasn't as successful or as established as Facebook when the social media giant bought it in 2012. At that time, Instagram had 30 million to Facebook's 845 million active users. Nonetheless, Facebook bought the photo-centric app for $1 billion because Instagram's rapid growth and popularity among younger users was a threat.
Two years after acquiring Instagram, another competitor, WhatsApp, emerged, besting Facebook Messenger's 200 million users in 2014 with its 450 million users. Seeing the threat to its messenger app, which was only second to WhatsApp in popularity, Facebook purchased the app for $19 billion in 2014.
When a competitor rises, Facebook swoops down and snatches it up like a hawk sinking its talons into its prey. As to the fate of those Facebook could not buy, they are pushed to extinction. Vine, an app that created looping six-second videos, which peaked in 2014, was rendered obsolete by Facebook-owned Instagram when it appropriated and improved Vine's feature, turning the six-second video loop to the 15-second video clip. Facebook continues to squash competitors to this day, devising ways to defeat Snapchat, the app it failed to buy for $3 billion in cash.
Much like Instagram, WhatsApp, Vine, and Snapchat, TBH's rapid growth and popularity among younger users is a threat to Facebook. Before TBH could blossom to its full potential, Facebook nipped it in the bud, remaining true to its motto: if you can't beat 'em, buy 'em.
Comments
comments