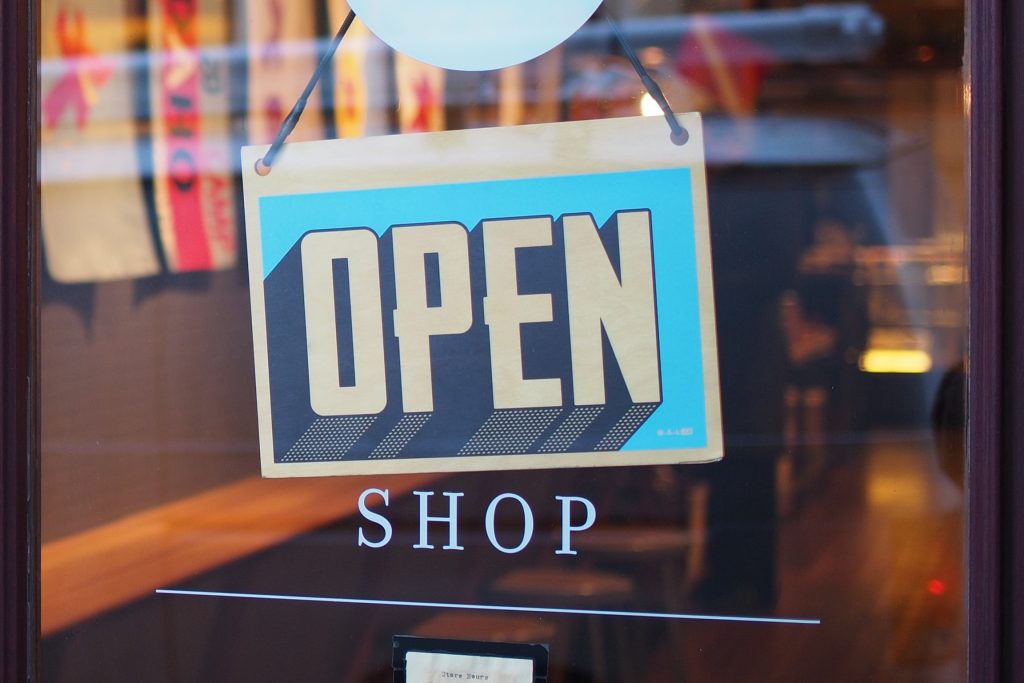 If you've been thinking about selling your products on Amazon but still have doubts, it might be time to challenge those doubts and reconsider. Amazon has the largest audience—200 million monthly active users, to be exact—and the biggest sales of any e-commerce site in the world. (The company sells more than 353 million different products.) As Big Commerce points out, ignoring Amazon's platform could lead to missed opportunities for retail growth:
In the world of ecommerce, Amazon is a tool that online sellers simply cannot afford to ignore. In the 25 years since its creation, Amazon has grown to become the top ecommerce platform in the country.
Indeed, Amazon's influence tightens around the retail industry. According to Tech Crunch, Amazon comprises 49 percent of the entire US e-commerce market, compared to the 6.6 percent for Ebay and the 3.7 percent for Walmart. Additionally, 90 percent of consumers go to Amazon to check prices before they purchase a product. Many of Amazon's consumers are loyal customers; in fact, 95 percent of Americans have Prime subscriptions.
The statistics are persuasive, but that doesn't mean every business that sells on Amazon succeeds, and of course, some succeed much better than others. What separates those companies that win on Amazon from those whose performance is just so-so? It comes down to proper execution and knowledge of the rules of Amazon selling. Here are seven best practices to maximize your Amazon sales.
Write Detailed Descriptions
Shoppers find products on Amazon by conducting searches. The more relevant the details you provide about your product, the more likely it will appear near the top of those searches. When crafting your product descriptions, carefully study product categories and subcategories, thoroughly understanding what your target audience is looking for.
Research Prices
Amazon front-loads businesses that charge less for a given product. Before you set the price for yours, do some homework about what competitors are charging for the same product. This will push you higher in searches and make your product more competitive.
Use Helpful and Professional Photos
Consumers on Amazon want to see what it is they're buying, and they want product photos to show them what the product will look like in their homes. Make your photos as helpful as possible, and use a professional photographer to showcase your products in the best possible light.
Use Amazon's Fulfillment Capabilities
Using Amazon's fulfillment services typically costs more than doing fulfillment yourself, but accurate and timely fulfillment is one of the things Amazon is famous for and one of the reasons so many consumers go to Amazon for the products they need. Doing your own fulfillment might be less expensive, but unless your business has some real expertise, partner with Amazon to ensure new customers become repeat customers.
Feature Amazon Customer Reviews
Customer reviews matter. According to Inc., more than 90 percent of consumers regularly read reviews, and almost 85 percent trust those reviews as much as recommendations from friends and family. Of course, you can't control what customers say about your product, but you can increase the number of positive reviews by asking satisfied customers (typically through a post-purchase email) to leave one. The more positive reviews about your product, the more customers will buy it.
Keep Track of Inventory and Orders
Orders can pile up quickly if you don't proactively manage orders and inventory. If you don't keep them organized, you risk giving buyers poor customer experiences. Prevent disasters by keeping your popular products well stocked, checking Seller Central daily, setting realistic handling times, and responding to news order daily. When it comes time to deliver the product to your customers, make sure to promptly confirm and ship orders and provide tracking information.
Prioritize Customer Service
Not every customer is going to be happy with your product or the service they receive. Make sure your business is equipped with competent customer service representatives who can respond quickly and efficiently to customer concerns and complaints. Some of the best customer service practices include responding to all inquiries within 24 hours, adding a personal touch, such as a "thank you" note, to all orders, addressing all problems promptly and professionally, and offering free or expedited shipping.
Monitor Performance
If you want to increase sales, you need to know what's working for you on Amazon and what isn't. That starts with realistic, measurable sales goals for each product. Regularly check to see which products are underperforming and use robust sales data to find out where you can improve performance.
Monitor Negative Reviews
Amazon recommends that you aim for a zero to two percent negative-feedback rate. Anything higher is a cause for concern and indicates that you need to review your business standards and operations. If you do receive negative feedback, contact the buyer and professionally resolve the issue right away. This approach could make the customer consider removing the negative review.
You may also run into return, refund, and A-to-Z Guarantee claim problems. Stay on top of your A-to-Z Guarantee claim pages daily and quickly address any issues that arise. If a customer wants a refund due to an issue with an order, consider offering a free refund, including shipping fees.
You can check your customer metrics through your Account Health Dashboard, which provides an overview of your account's compliance with Amazon's policies. You want to make sure your performance as an Amazon seller is positive to avoid account suspension or even account closure. If you notice poor customer metrics, you should identify and address all related issues.
Leveraging the power of Amazon marketing is among the best ways to polish your brand, increase sales, and boost profitability, but it's not the only one. For your business to succeed, you need a smart advertising strategy, one that makes the most of all digital channels, including social media.