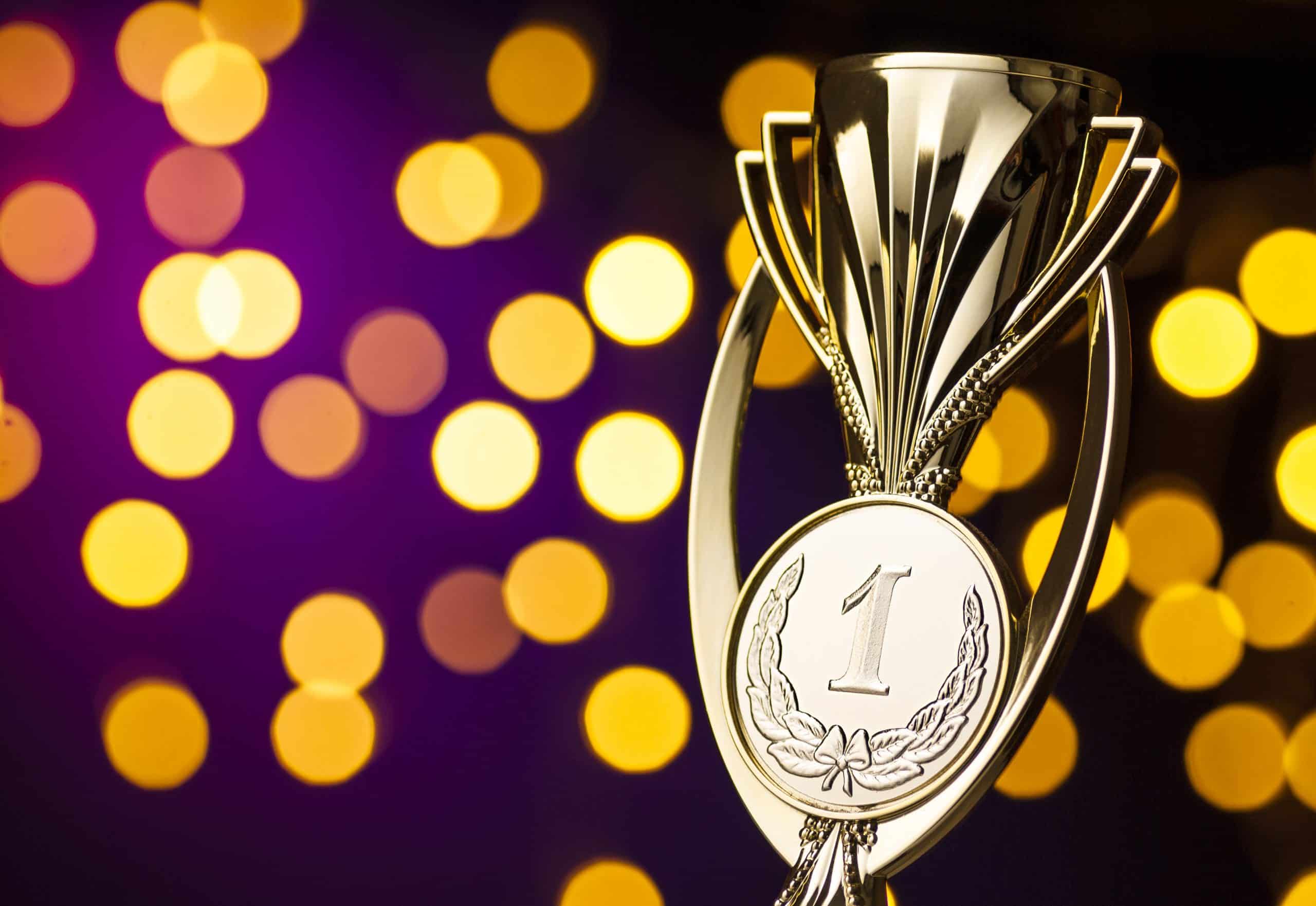 Are you a business owner or agency eager to win a Marketing and Advertising Award? Do you want to understand the awards landscape so you can enter and improve your chances of winning? You've come to the right place!
Creative, Advertising and Marketing awards build credibility, can generate more business, provide credibility around your business along with shine a spotlight on your  innovative campaigns. Winning these creative awards proves you are among the very best in the industry. Not bad for your reputation, right?
This step-by-step guide will explain everything you need to know about the big awards.
You'll learn:
What marketing and advertising awards are and why they matter
The world's top awards to target and win
Tips for crafting submissions that impress judges
How awards can propel your brand, agency business, or career
Exciting new trends influencing awards
And more.
Consider this your inside scoop into the glitzy world of marketing honors. Let's start unlocking the secrets to bringing home those coveted statues!
What are Marketing and Advertising Awards?
In simple terms, marketing and advertising awards honor creative excellence and the most effective campaigns. Judges review entries across different categories to choose which campaigns or content deserve trophies.
Think of an advertising awards show as a contest highlighting the best marketing ideas. Awards come in all shapes and sizes, from global honors to small regional ones.
Do Marketing Awards Matter?
With so many shows and trophies out there, you may wonder – do awards really matter? The answer is yes! Marketing and advertising awards confer major benefits to brands, agencies, and marketers who win them.
Here's an overview of why awards success pays off:
For Brands
Increased credibility – Earning well-respected awards boosts brand esteem and expertise. Consumers see award-winners as smarter choices.
Earned media buzz – Winning major honors earns press and online media coverage, amplifying brand reach. This exposure is worth millions in equivalent ad spend.
Business lift – Studies show brands winning prestigious awards grow faster on key metrics like sales, revenue, and market share. Recognition drives growth.
Consumer bonds – Emotional award-winning work forges deeper connections with customers. It also increases engagement and loyalty.
For Marketing Agencies
Prestige – Awards fill agency trophy cases and portfolios. This visibility attracts more clients to compete for pitches and leads.
Higher fees – Awards correlation with results allows agencies to command higher prices. They validate performance.
New business – Awards success is a top factor brands evaluate when hiring agencies. Awards signal competitive differences.
Talent recruitment – Top creatives flock to the agencies with the most awards. Stars help agencies create more award-potential work.
For Marketing Professionals
Career development – Those behind big award-winning campaigns often see promotions, job offers, and professional fame.
Skills showcase – Winning awards show proof of your marketing skills and achievements to advance your career.
Industry leadership – Award winners gain visibility, allowing them to speak at conferences, judge awards, teach classes, and write books.
Peer recognition – Among colleagues, awards indicate impact and talent. Colleagues recognise your worth and appreciate a job well done.
So, in summary, awards provide huge ROI in exposure, growth, recruitment, and career development. They are marketing rocket fuel – the benefits far outweigh the costs and effort to win them.
How Marketing Awards Drive Innovation and Creativity
Winning an award takes a lot of work. It forces people to take risks and try bold things. Brands want their ads and campaigns to beat those of competitors.
This competition makes the whole industry step up. People get inspired to come up with fresh ideas. New trends and techniques emerge.
Without international awards encouraging everyone to innovate, marketing and advertising would get boring fast.
Advertising Award Categories and Criteria
With so many marketing and advertising awards out there, how do judges decide what's best?
Each program has categories for which they give awards. A digital marketing campaign and TV ad compete in separate groups.
Judges look for work that:
Meets a specific benchmark
Shows new ideas and great craft
Is a cut above the rest in its category
Appeals to customers or has impressive results
Awards focus on both creativity and real-world impact. Let's explore what separates the award-winning work from the pack.
What makes a work award-worthy?
You may be wondering – what's the secret sauce of campaigns and content that earns those coveted marketing and advertising awards? Here are the key ingredients:
Killer Brand Insights
All great marketing starts with deep human truths. Before any concepts, truly understand the brand and audience. Discover fresh insights others miss. Leading with an insightful core idea gives marketing power and purpose.
Innovation in Concept and Execution
Winning work surprises and delights. Consider new ways to bring insights to life through:
An unexpected twist on old marketing tropes
Clever use of new media or technologies
A totally novel concept never seen before
Do something inventive beyond the expected!
Artistic Craft and Details
Bring that big idea to life flawlessly. Sweat the details in design, writing, editing, cinematography, and more. Every component should work together seamlessly. Flawless artistic execution shows respect for the craft.
Measurable Business Impact
At the end of the day, marketing must move metrics for brands. Demonstrate how your work delivered tangible impact against KPIs like:
Sales or revenue growth
Increased brand awareness/love
Higher engagement and conversions
Earned media and press buzz
Proving marketing effectiveness is a vital way to get recognition among major industry players.
Memorable Storytelling
Make your work resonate emotionally through compelling storytelling. Tap into universal themes like triumph, connection, or laughter. Vivid, relatable stories help marketing cut through the noise.
Customer-Centric Focus
Truly know your target audience. Ensure the messaging and media speaks to their needs and values. Marketing that puts customers at the heart wins empathy and attention.
Keep these pillars in mind, and your next campaign could score trophies! Now let's explore major awards shows to target.
Major Global Marketing and Advertising Awards
The awards world is vast, but some trophies hold more weight than others. Here are the global awards with major prestige in the industry:
Cannes Lions
The Cannes Lions Festival in France is considered the Oscars of advertising. Winning a Lion means your work was voted among the world's best. This honor can make your career or brand. Notable past winners include Adidas, Coca-Cola, and Dell Technologies.
Top agencies and brands compete in categories from film to digital innovation. Entries from 90+ countries are judged by past winners. Just being shortlisted here is a huge accomplishment. The 2023 edition of the Cannes Lions International Festival of Creativity was held in June in Cannes, France.
CLIO Awards
Since 1959, the CLIO Awards have recognized innovation and creativity in advertising across all mediums, from TV to mobile. CLIO wins help agencies and brands build global prestige.
Gold, Silver, and Bronze CLIO statues are handed out in specialized categories. The coveted CLIO Image and Innovation Awards honor brilliant design and pioneering ideas.
D&AD Awards
D&AD stands for Design and Art Direction. This British award program celebrates the best ideas and executions in global advertising advertising and design specifically.
Winning the top Yellow Pencils or coveted Black Pencils and White Pencils demonstrates excellence in creativity. Even getting a nomination raises your profile.
The One Show Awards
Unlike shows focused solely on arts, The One Show rewards marketing effectiveness and impact. Gold, Silver, and Bronze Pencils are awarded across all types of campaigns.
The Best of Show Pencil honors the single best entry. This top prize helps agencies and brands build fame.
The Webby Awards
For digital marketing, the Webby Awards are the highest honor. Websites, videos, apps, and full online campaigns compete to win this prestigious award. The International Academy of Digital Arts and Sciences selects nominees and decides on winners.
Winners have to deliver excellence in both creativity and technique. Winning this award brings great distinction to your work or brand.
Effies
Most shows focused on creativity. But The Effie Awards specifically honor marketing effectiveness and results. Winning an Effie demonstrates tangible success in hitting your KPIs.
Any campaign, brand, or agency that proves measurable impact can win. Effie wins signal you know how to move the metrics that matter.
MIXX Awards
The MIXX Awards celebrate innovation in digital advertising and marketing in Europe. Top players compete for honors in categories like Best Use of Data and Best in Mobile.
Winners showcase cutting-edge skills to optimize digital experiences and campaigns. The MIXX trophy case signals digital marketing chops.
ANDY Awards
Sponsored by The Advertising Club of New York, the ANDY Awards honor excellence in advertising across all media. Gold, Silver, and Bronze statues are awarded to the year's most creative campaigns.
Winning this top advertising and marketing award helps agencies build a reputation for brilliant ideas and execution.
The Telly Awards
With categories for TV/video, digital, and branded content, The Telly Awards celebrate visual storytelling across screens. Their mission is to honor world-class work that educates, entertains, and connects with viewers.
Since 1979, Telly has recognized the most innovative content creators across cable TV, streaming, and online video. Their iconic silver statues are globally recognized. International news channel Al Jazeera was a notable winner of The Telly Awards in 2022.
Adweek ARC Awards
The Adweek ARC Awards specifically celebrate branding and rebranding excellence. Top brand marketers compete for trophies honoring innovation in brand design, strategy, and campaign execution.
Winning an ARC demonstrates smart, creative brand thinking that drives real business results. The Adweek editorial team helps curate entries.
Mobile Marketing Association Awards
For mobile marketing, the MMA Smarties are considered the top global honor. Brands compete for trophies in specialized mobile categories, from apps to mobile displays.
Winning Smarties requires proof of engagement, innovation, and results across mobile touchpoints. They signal expertise in engaging audiences on mobile.
Other marketing and advertising awards worth mentioning include:
Drum awards
Ozzie awards
Marcom awards
Communicator awards
Digiday content marketing awards
How to Enter and Win Best Advertising and Marketing Awards
Ready to throw your hat in the marketing and advertising awards ring and battle for trophies? Here are key guidelines to set you up for success:
Eligibility Criteria and Submission Process
Carefully review category definitions and rules to ensure your work is eligible
Note important dates like entry deadlines, notification dates, gala dates
Follow the entry instructions closely and provide all required materials
Pay attention to formatting rules for written, video, and image submissions
Accurately complete the online entry forms and double-check the details
Preparing a Winning Submission
Analyze past winners to understand what made them stand out
Craft a compelling overview summarizing your work and results
Select the best images, videos, and files to showcase the entry in the best light
Write concise supporting materials that convince judges of the value
Showcase creativity, innovation, results, and impact in your entry content
Ensure all materials are high-quality, polished and error-free
Common Mistakes to Avoid
Submitting entries to the wrong categories that don't fit the work
Missing critical entry deadlines or instructions
Including placeholder or incomplete content
Failing to explain the importance of your work and its effectiveness
Not following formatting requirements for written, visual, and video content
Grammatical errors, typos, inconsistencies, or weak writing
Expert Tips to Maximize Your Chances
Partner with an awards specialist or expert if available
Have senior leadership review your entries before submission
Enter work that filled a business need and solved a problem
Quantify results and impact with hard metrics like ROI
Get client testimonials and outside perspectives validating success
Relate your work to cultural trends and current events
Resources and Tools for Applicants
Review past winners for inspiration on submissions
Read blogs from awards organizations for insider tips
Follow top agencies winning awards to learn their strategies
Use available toolkits, webinars, and e-books on award entries
Hire a professional writer or designer to polish submissions
Connect with others who have won and ask for advice
Carefully follow these guidelines, and your trophy case could quickly fill up.
Case Studies of Brands Transformed by Award Recognition
Now let's look at some real-world examples of awards success. Like a good story, case studies show rather than just tell.
Get ready for some inspiring tales of brands that took home trophies and used them to transform their business and marketing. Awards acted like a secret sauce, kicking their success into overdrive.
#1: Coca-Cola's Creative Spark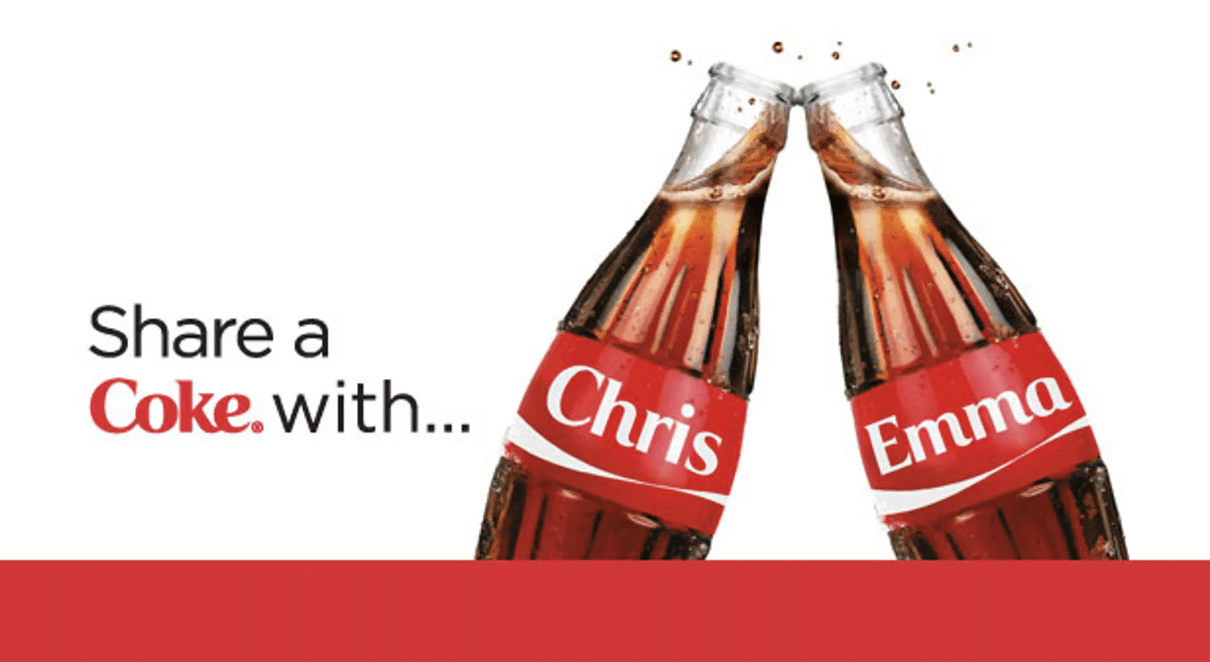 Imagine cracking open an icy cold Coca-Cola while watching your favorite flick. It's a classic combo, right? Well, Coca-Cola didn't become a global success overnight. Winning international advertising awards helped unlock their success.
Let's walk through their awards journey:
The "Share a Coke" campaign featured personalized bottles that encouraged connections. More than just sharing a soda; it meant sharing a feeling. This heartwarming concept resonated hard with audiences.
But its true potential emerged when the campaign won honors like the Cannes Lions Grand Prix and Effie awards.
Here's the magic:
Winning awards pushed Coca-Cola to keep taking artistic risks. Like winning an Oscar, it motivated them to craft more iconic work.
The awards added credibility to the brand. People saw Coca-Cola as not just a beverage but a storyteller making memories.
The takeaway: Follow Coca-Cola's lead. Pursue creativity so stellar it earns awards. These honors boost brands and rally teams to shoot for the stars. Let your marketing win over hearts, minds…and judges!
#2: Dove's Real Beauty Revolution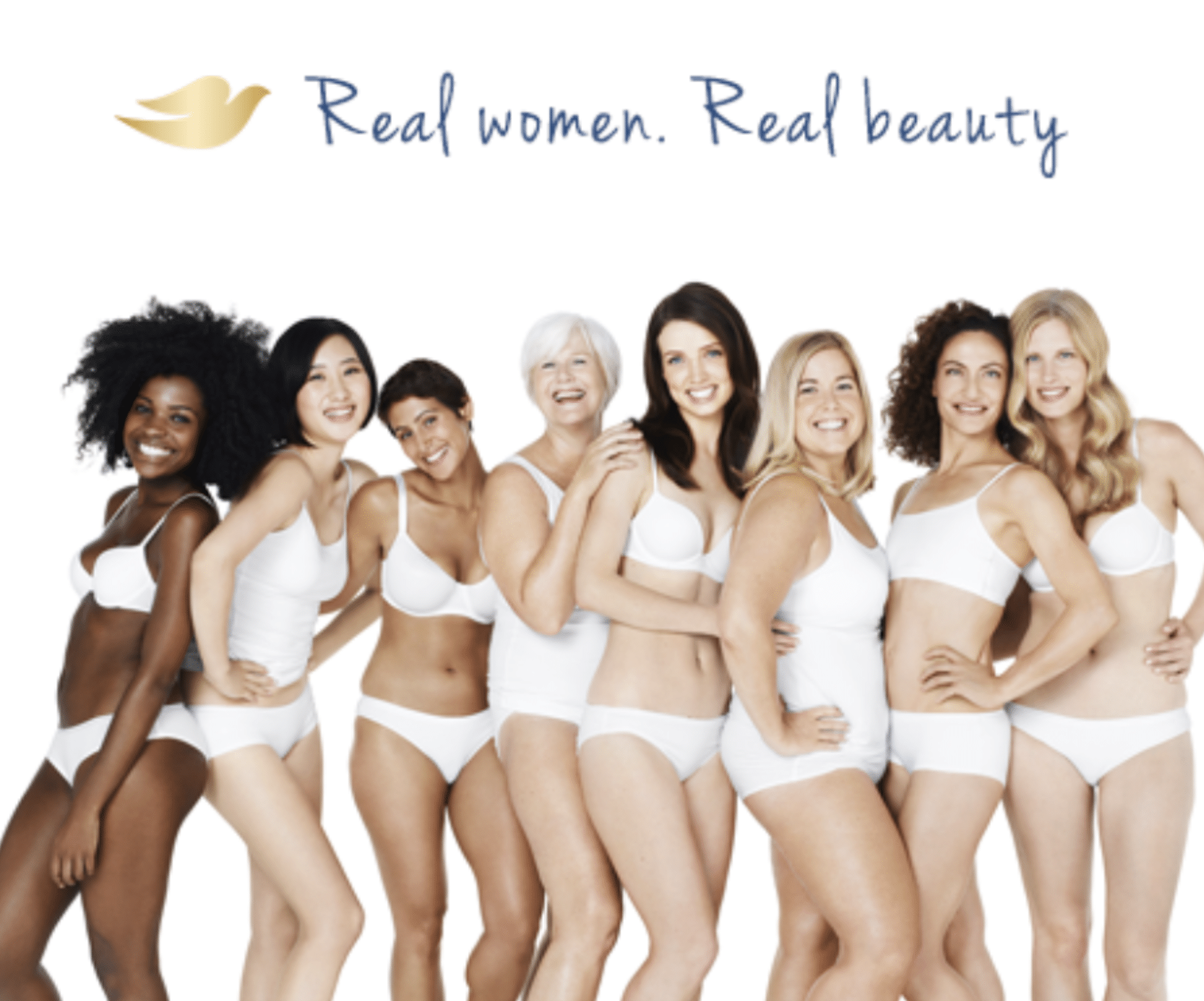 Dove soap didn't just change the game – they rewrote the rules. Their "Real Beauty" campaign took the world by storm, redefining beauty standards.
Let's recap Dove's award-winning journey:
The campaign featured diverse women of all sizes, ages, and ethnicities. It started by winning Webby Awards, then gradually scored top honors like the Grand CLIO and Grand Effie.
Here's the magic behind their awards success:
Winning wasn't just about Dove – it was a victory for women everywhere. The message resonated with millions, and awards amplified its reach.
Global awards like Cannes Lions propelled Dove's story onto the world stage. It evolved into a movement embraced globally.
The takeaway: Champion a cause that matters to your brand and customers. Earn awards not just for glory but for the positive change you create. It's a win-win for your brand and society!
#3: Nike's Unforgettable Swoosh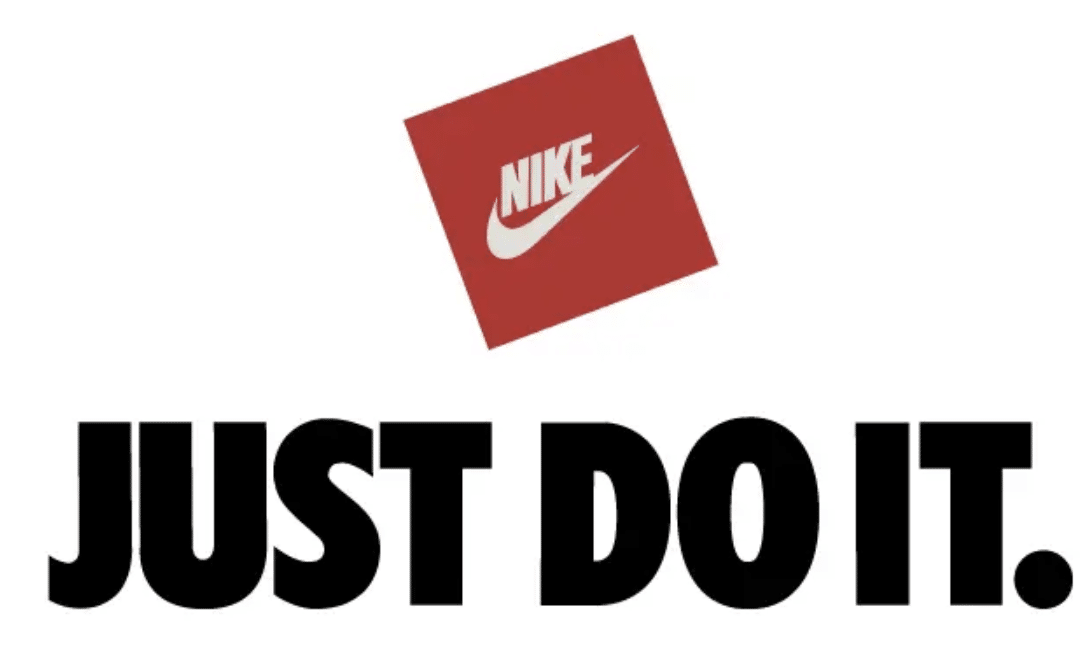 When you see that iconic Nike swoosh, you think of excellence in athletics and possibly the story of how a 21 year old designer Carolyn Davidson first created the swoosh logo for a mere $35. But how did the Nike logo become globally synonymous with sports?
Let's review Nike's awards journey:
Early on, Nike ran innovative campaigns celebrating star athletes. Awards like the American Advertising Awards recognized their top-notch creativity.
Here's the magic this recognition unlocked:
Winning reinforced Nike as a brand about the spirit of athleticism – not just shoes.
Their success inspired others to dream big. The swoosh became a symbol of both brand and mindset.
The takeaway: Stay consistent in brand messaging, and let your story unfold. Awards are not just trophies – they make you part of your audience's lives.
In marketing, awards unlock creativity, trust, and global impact. So, go create your award-winning story.
Future Trends in Marketing and Advertising Industry Awards
Like the industry, awards keep evolving in the digital age. Here are key trends to expect:
New Categories Reflecting Tech and Culture
Awards shows are adding fresh categories related to new tech, platforms, and ideas like sustainability. This keeps awards relevant.
You may see new categories for:
As marketing and culture shift, awards adapt to stay meaningful.
Judging Innovation
Some awards incorporate live presentations and Q&A into judging using digital tools. Others even use neuroscience tools to measure emotional reactions to entries.
Expect new technologies to provide deeper insights into effective award entries.
Cultural Relevance
Awards now celebrate marketing that positively impacts society, which helps build deeper consumer connections.
Look for awards honoring campaigns that promote sustainability, diversity, inclusion, and other cultural values.
Global Growth
Major awards are expanding worldwide at a record pace and attracting work from more countries each year.
The push for diversity broadens perspectives. Expect rising prominence for regional shows like Dubai Lynx and Spikes Asia.
By evolving with the times, awards retain significance as marketing transforms. There are so many exciting opportunities to get in on the action.
Conclusion
We've covered a lot explaining marketing and advertising awards. Let's recap the key points:
Awards Offer Major Benefits
Winning provides global recognition and credibility.
Awards incentivize innovation and inspire the industry's best work.
They can fast-track careers and lead to promotions.
Data shows awards correlate with business growth. They are marketing rocket fuel!
Tips to Win Your First Award
Don't be intimidated! With smarts and creativity, awards are within reach.
Study past winners and emulate their strategies.
Partner with specialists to polish your entry. Details matter.
Quantify results and impact to prove effectiveness.
Enter work you are truly proud of – your passion will show.
Have fun with it! The journey is rewarding, win or lose.
An Evolving Future
New categories and judging methods will emerge, reflecting cultural trends.
Global participation will expand as awards grow worldwide.
More focus on real-world marketing effectiveness vs. just creativity.
Start your quest to win honors and evolve with the industry. Your award-winning moment awaits.
If you find developing marketing and ads that guarantee good ROI hard, you need an expert team in your corner. That's where we come in.
At advertiseMint, our friendly marketing experts help both established brands and startups craft profitable campaigns.
We live and breathe marketing – it's in our DNA.
Let us review your current marketing efforts and provide an honest assessment. We can spot opportunities you may be missing.
The first step is a free 30-minute advertising strategy consultation session with our team.