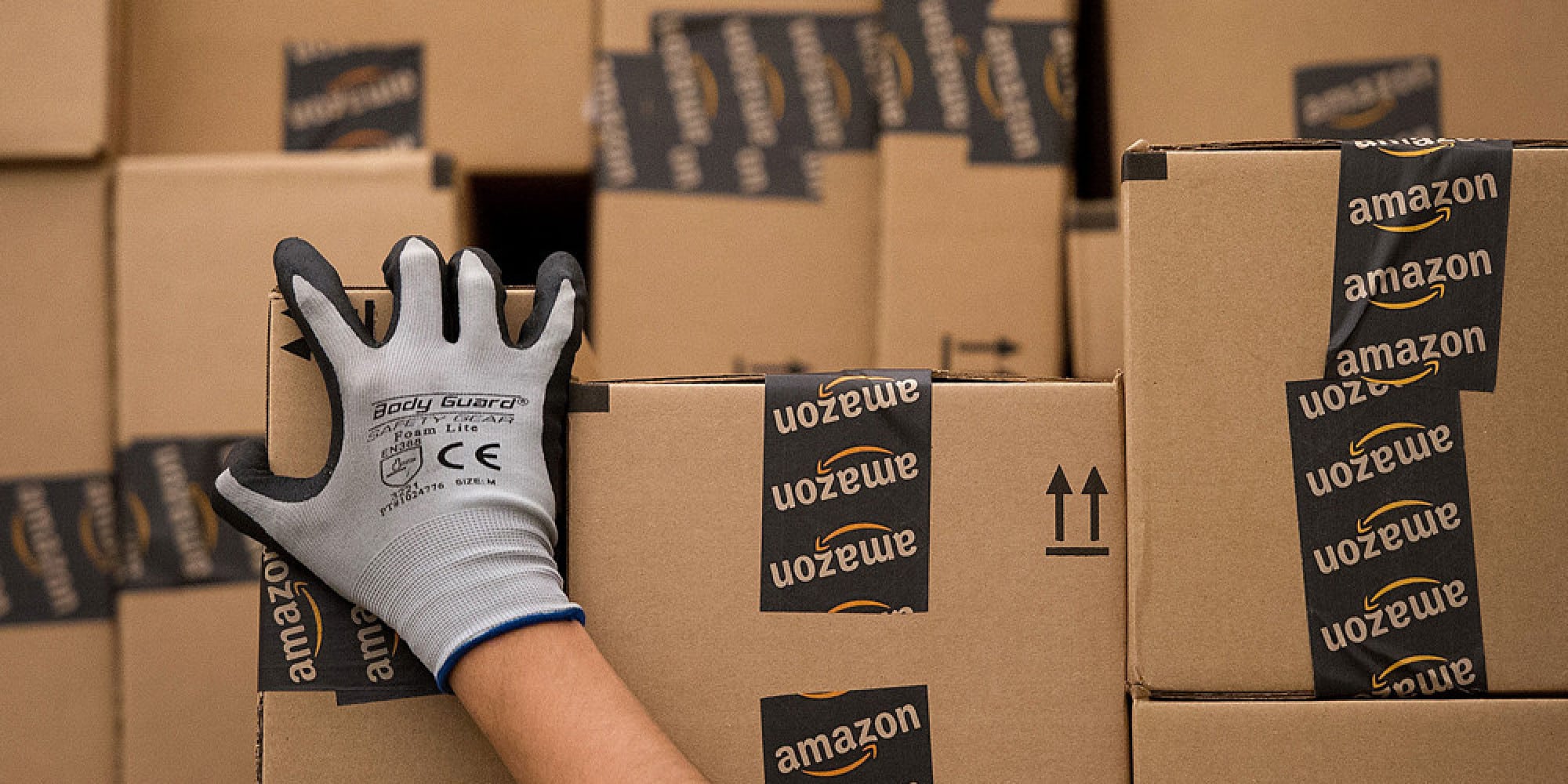 Photo courtesy of stores.org
Amazon is so confident in the success of its ads that it is now testing an attribution pixel that will show advertisers how ads on its sites measure up against those on rival sites. According to Digiday, it is called the Amazon Attribution tool. The test invites only advertisers that sell on Amazon, not through it, according to Digiday.
The Amazon Attribution tool will allegedly help advertisers see just how effective their Amazon campaign is compared to their campaigns on other sites. Since it's so challenging to achieve high search rankings on Amazon due to the massive competition for top spots, Amazon recognizes that advertisers may give up and take their businesses elsewhere. The company wants to prove that the effort is well worth it by supplying undeniable metrics.
Digiday says some of the conversion metrics advertisers can choose from with the new tool include page views, purchase rate, and sales.
"This move will encourage brands to drive more ads to Amazon because they'll have attribution parity," Connor Folley, former Amazon executive and founder of search ad platform Downstream, told Digiday. "Brands will see how much better their Amazon product detail pages convert compared to their own site. From an ROI perspective, they'll be hard pressed to justify driving traffic elsewhere as a result."
Digiday points out that Google, up until now, had an advantage over Amazon because it offers attribution for measuring both Google and Amazon campaigns. Amazon releasing its own attribution tool will help build advertiser loyalty.
"Owning your own attribution lets you grade your own homework," Ben Tregoe, senior vice president of revenue at ad tech company Nanigans, told Digiday. "The reason each platform is intent on having its own attribution system is that they know the other platforms cannot be trusted to properly credit ads outside their own platform. Google is always going to say [its] ads were more effective in driving the conversion just as Facebook and Amazon will."
Getting Started with the Amazon Attribution Tool
Step-by-step guide for advertisers:
Access the Tool:

 Log in to your Amazon Advertising account and go to the Attribution section.

Create a Measurement:

 Choose the measurement type (click or view-through) and campaign details.

Generate Tags:

 Create tags for your campaigns and implement them in your marketing materials.

Analyze Data:

 Monitor attribution metrics and insights provided by the tool.
How Amazon Attribution Tool Works?
The Amazon Attribution Tool operates by assigning unique tags to the URLs of your off-Amazon marketing materials, such as ads or social media posts.
When users click on these tagged URLs and engage with your content, the tool captures their interactions. This collected data includes metrics like clicks, detail page views, and purchase rates. The tool then attributes these interactions to the specific campaigns, ads, or channels that users originated from.
Depending on the conversion windows you've set, it tracks user actions beyond the initial click. With this data, the tool generates insights into the performance of your off-Amazon marketing efforts. These insights help you understand which channels drive conversions and provide valuable information for refining your marketing strategies.
By offering data-driven insights and visualizations, the Amazon Attribution Tool empowers marketers to optimize their campaigns effectively and make informed decisions to enhance their Amazon product pages' impact.
Main features of Attribution tool
1. Cross-Channel Tracking
By utilizing the Amazon Attribution Tool, you can effortlessly track the efficiency of your advertisements across various advertising channels beyond Amazon. This tool empowers you to evaluate the influence of your ads on social media platforms, search engines, and display networks.
2. Attribution Metrics
It provides essential metrics to gauge the effectiveness of your campaigns, such as clicks, detail page views, and purchase rates. These key metrics help you understand how users interact with your Amazon product pages after clicking your ads.
3. Conversion Windows
The tool allows you to define different conversion windows, which are specific time periods during which user interactions are attributed to your ads. This flexibility helps you analyze short-term and long-term effects of your marketing efforts.
4. Actionable Insights
The Amazon Attribution Tool goes beyond providing raw data. It translates the collected data into actionable insights that you can use to fine-tune your strategies. These insights help you optimize your campaigns for better performance.
5. Comparative Analysis
The tool lets you compare the performance of different campaigns and channels side by side. This comparative analysis assists you in understanding which initiatives are delivering the best results and where adjustments are needed.
6. Custom Tag Creation
It offers the capability to create unique tags for each campaign, ad, or channel you're tracking. These tags are essential for attributing user interactions accurately to specific marketing activities.
7. User Journey Insights
The Amazon Attribution Tool helps you map out the user journey by tracking actions users take on your product pages after interacting with your ads. This insight sheds light on the effectiveness of your content and user engagement.
Key Metrics in Attribution Console
The Amazon Attribution Tool provides several key metrics that help advertisers assess the effectiveness of their off-Amazon marketing efforts and understand how these efforts drive user engagement and conversions on Amazon. Here are some key metrics offered by the tool:
Conversion rate

Return on ad spend (ROAS)

Customer lifetime value (CLTV)

Attribution

Path-to-purchase

Cohort analysis

Market basket analysis
Final Words
The Amazon Attribution Tool is a highly effective resource that assists businesses in gauging the success of their advertising efforts across various platforms, including Amazon. This tool provides valuable insights into how customers engage with your brand at different points of contact, allowing you to optimize your marketing budget and maximize the impact of your advertising.
FAQs
What is the Amazon Attribution Tool?
The Amazon Attribution Tool is valuable for marketers, as it measures the impact of marketing campaigns across multiple platforms, including Amazon. It provides valuable insights on customer interaction with your brand, helping you to optimize your marketing budget and achieve the best results from your advertising efforts.
How do I get started with the new Amazon Attribution Tool?
To get started with the new Amazon Attribution Tool, you need to create an account and link your Amazon Advertising account. You can then start tracking your campaigns and getting insights.
Who can access the Amazon Attribution tool? 
The Amazon Attribution Tool is accessible to advertisers and marketers who are enrolled in the Amazon Advertising platform. It allows these users to measure the influence of their external marketing endeavors on Amazon sales and performance.
What is the cost of the Amazon Attribution tool?
Amazon Attribution Tool is a freemium tool, meaning it offers a free plan with limited features and a paid plan with more features. The cost of the paid plan starts at \$199 per month.
Earlier this summer, Amazon also began testing Sponsored Products placement to external sites.