Are you curious about TikTok ads specs?
TikTok's unique ad formats offer exciting opportunities to businesses. However, you need to understand their specifications to maximize them.
This article will explore TikTok ad specifications, including TikTok ad formats, sizes, and guidelines. Whether you are a seasoned marketer or new to the TikTok scene, you will discover the key components of successful TikTok ad campaigns.
TikTok Ads Manager Tool
TikTok Ads Manager is a platform provided by TikTok for advertisers and businesses. It is a hub where advertisers can create, manage, and optimize their ad campaigns on TikTok.
With the help of this tool, advertisers can define their target audience based on demographics, interests, behaviors, and more to ensure their ads reach the right users. Advertisers can also set their ad budgets and bidding strategies. It helps them manage their ad spending effectively.
Additionally, TikTok Ads Manager enables advertisers to upload and customize their ad creatives. It includes videos and images to align with their campaign goals. Advertisers can select whether their ads will appear on TikTok, such as users' feeds or within specific content.
Furthermore, the platform provides real-time performance data and analytics. This allows advertisers to monitor their campaigns and track key metrics. It also allows advertisers to make adjustments as needed.
5 TikTok Video Ads Specs
Here are the most popular TikTok video ad specs:
1. In-feed ad specs.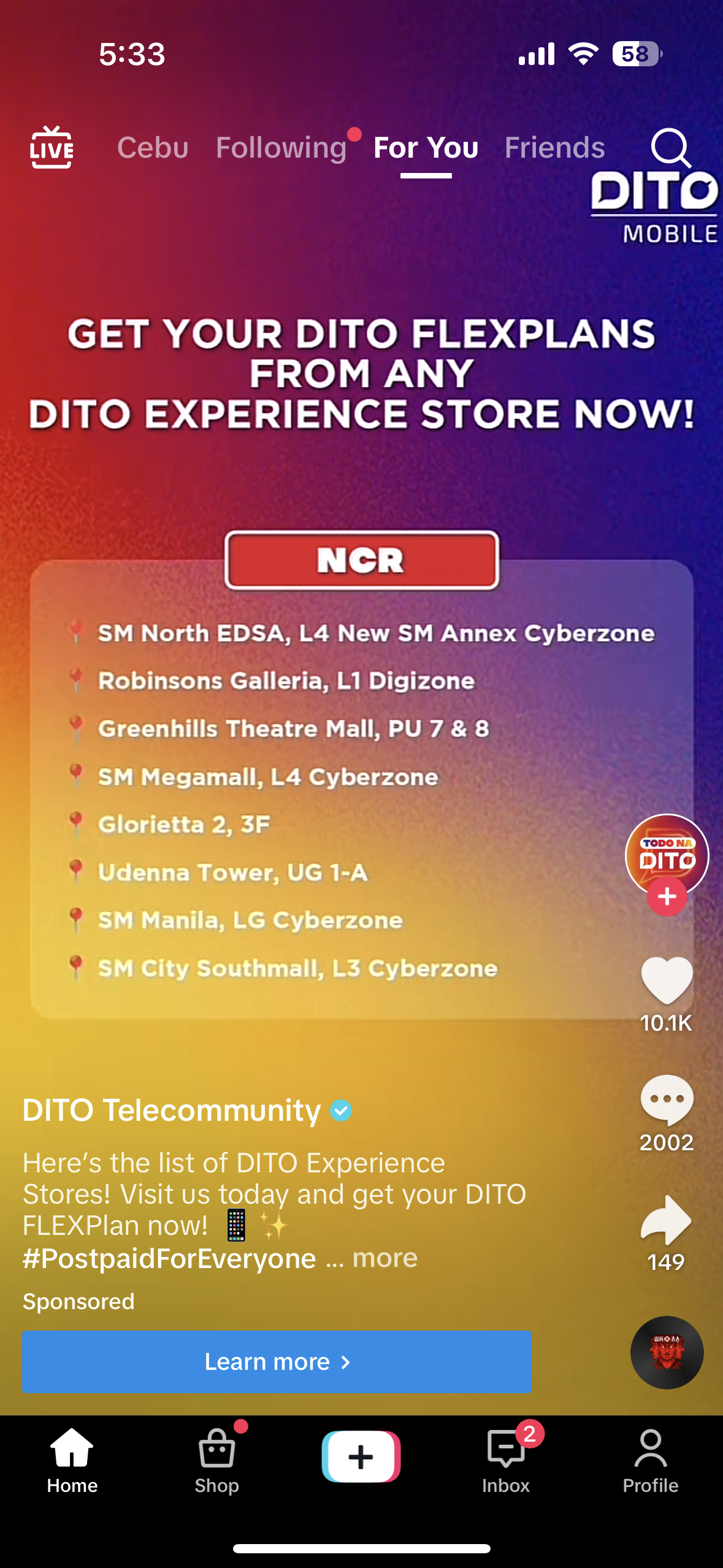 In-feed ads are short video ads that appear in users' TikTok feeds as they scroll through the app. They are known for blending in with the organic content on the platform, making them an effective means to connect with TikTokers. In-feed ads can include a CTA button, which makes it easier for users to take action, like purchasing or visiting a website. This feature makes in-feed ads a popular choice among brands and marketers.
When preparing in-feed ad videos for TikTok, it's crucial to consider several key specifications. Firstly, the aspect ratio should be one of the three: 9:16, 1:1, or 16:9. This allows creative flexibility in your content. For file compatibility, TikTok accepts several formats, including .mp4, .mov. .mpeg, .3gp, and .avi.
Remember that the video should not exceed 60 seconds. It is recommended to make it between 9 and 15 seconds long for optimal engagement. Lastly, keeping your TikTok video size ≤500 MB is best to ensure seamless uploading and sharing on the platform.
2. Topview ads specs.
TopView ads are premium, full-screen video ads at the top of a user's feed. These ads provide an excellent opportunity to capture the user's attention immediately with a high-impact video message. TikTok's audience is known for its high engagement levels. TopView ads, being the first content users see, have the potential to generate a strong impression and drive user engagement.
When making Topview ads, the maximum length should not exceed 60 seconds. Doing so allows for concise and engaging content. For resolution, your videos should be ≥540*960px, ≥640*640px, or ≥960*540px, depending on your chosen aspect ratio. You can choose from 9:16, 1:1, or 16:9 for the latter.
Regarding file types, TikTok accepts formats such as .mp4, .mov, .mpeg, .3gp, or .avi.Lastly, keep your video file size below or equal to 500 MB to facilitate smooth uploads and sharing.
3. Brand takeover ad specs.
Brand Takeover Ads are one of the most prominent and immediate ways to grab user's attention on TikTok. These are similar to TopView Ads, but they come with added interactivity. They allow brands to take over the user's screen with an image or a short video when they first open the app. This can be an effective way to make a strong initial impression.
You should adhere to certain specifications for optimal performance when dealing with static images and videos. For static images, utilize file types such as JPG or PNG to ensure efficient handling and display. You should also keep the file size below 50 KB to maintain fast loading times and an excellent user experience. When working with videos, select a file format between .mp4, .mov, .mpeg, .3gp, or .av for compatibility across various platforms.
4. Branded hashtag specs.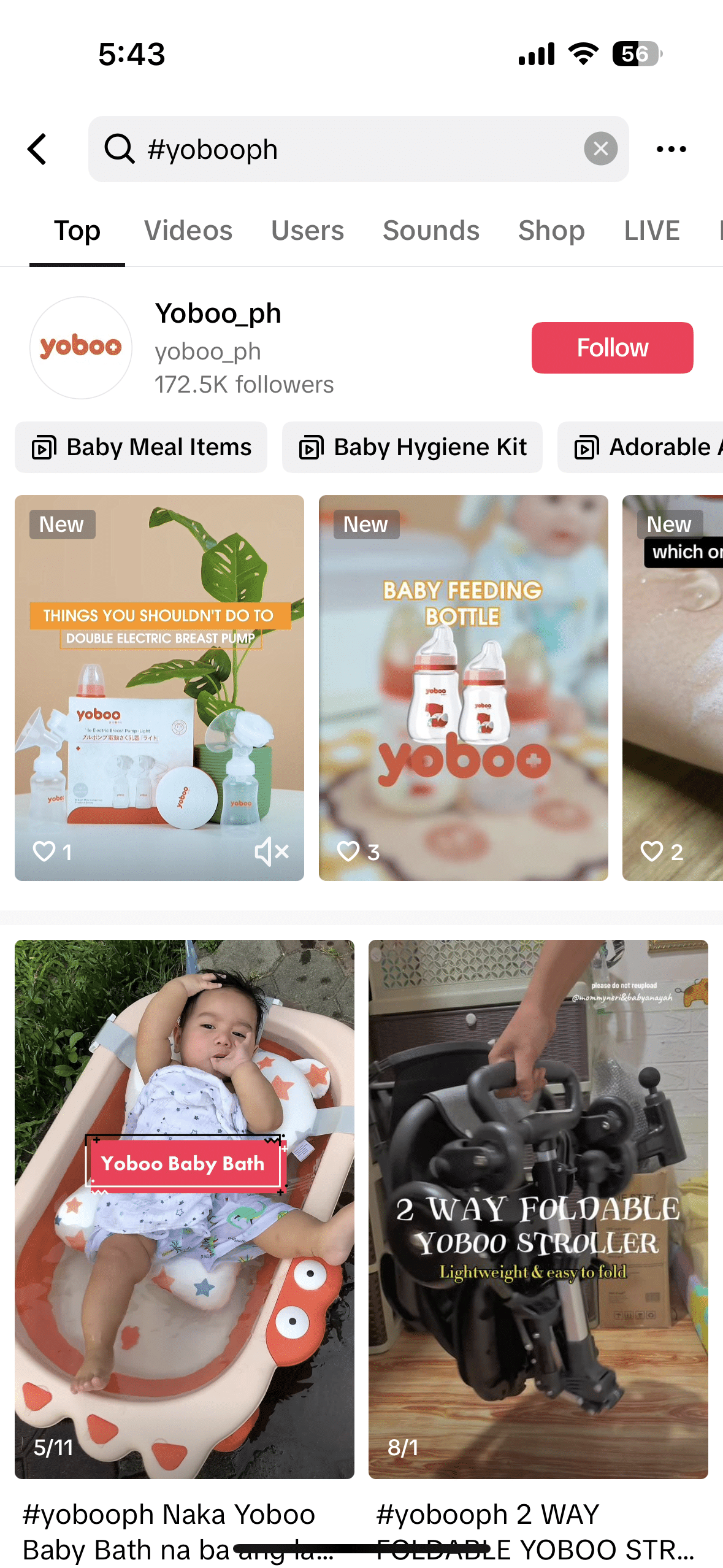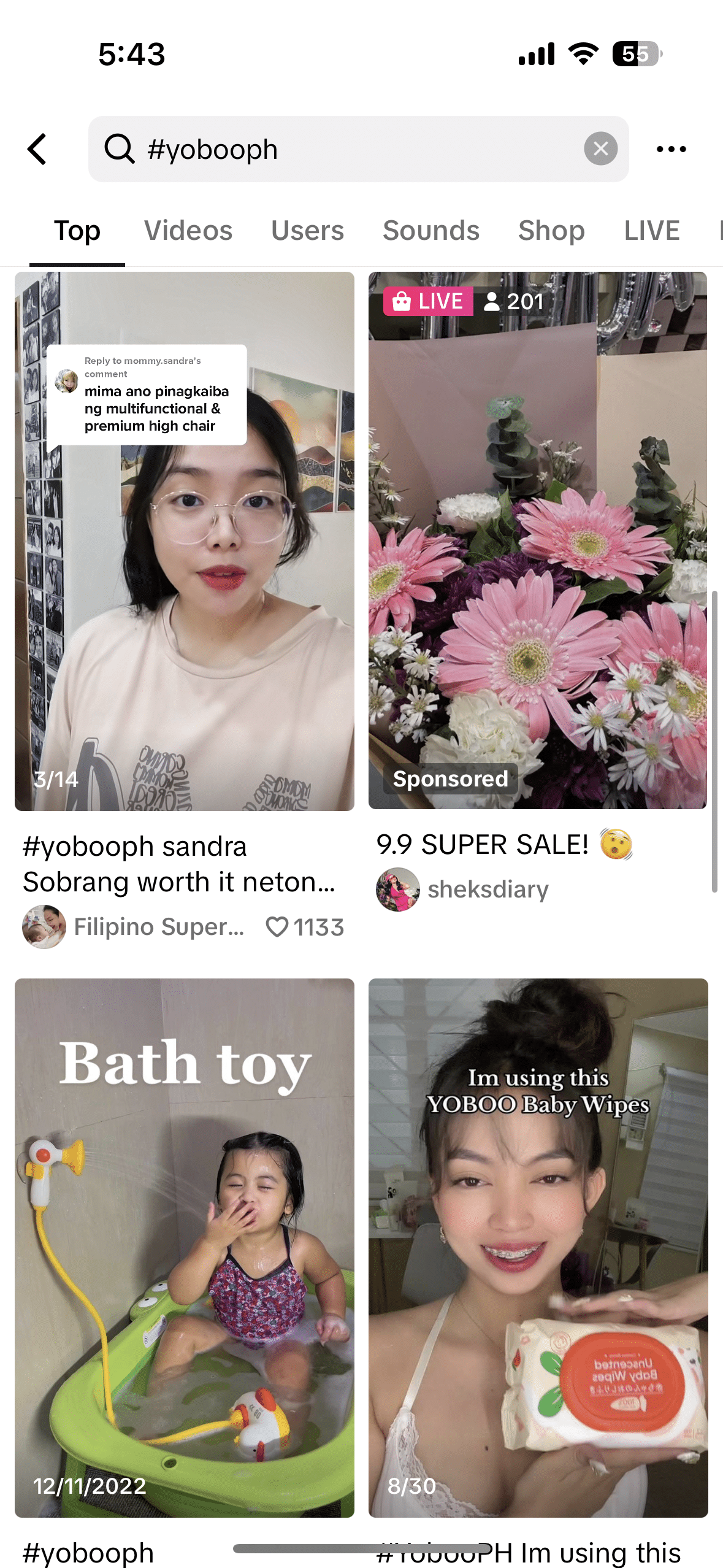 Brands can create and promote their hashtags on TikTok to encourage user-generated content and challenge participation. This can help increase brand engagement and visibility as users create and share content using the branded hashtag. TikTok's creative and playful environment allows brands to create fun and engaging challenges that align with their brand identity. This creative freedom can lead to memorable and shareable content.
The specifications of this type of ad are similar to the other ads mentioned in this article. 
5. Branded effects specs.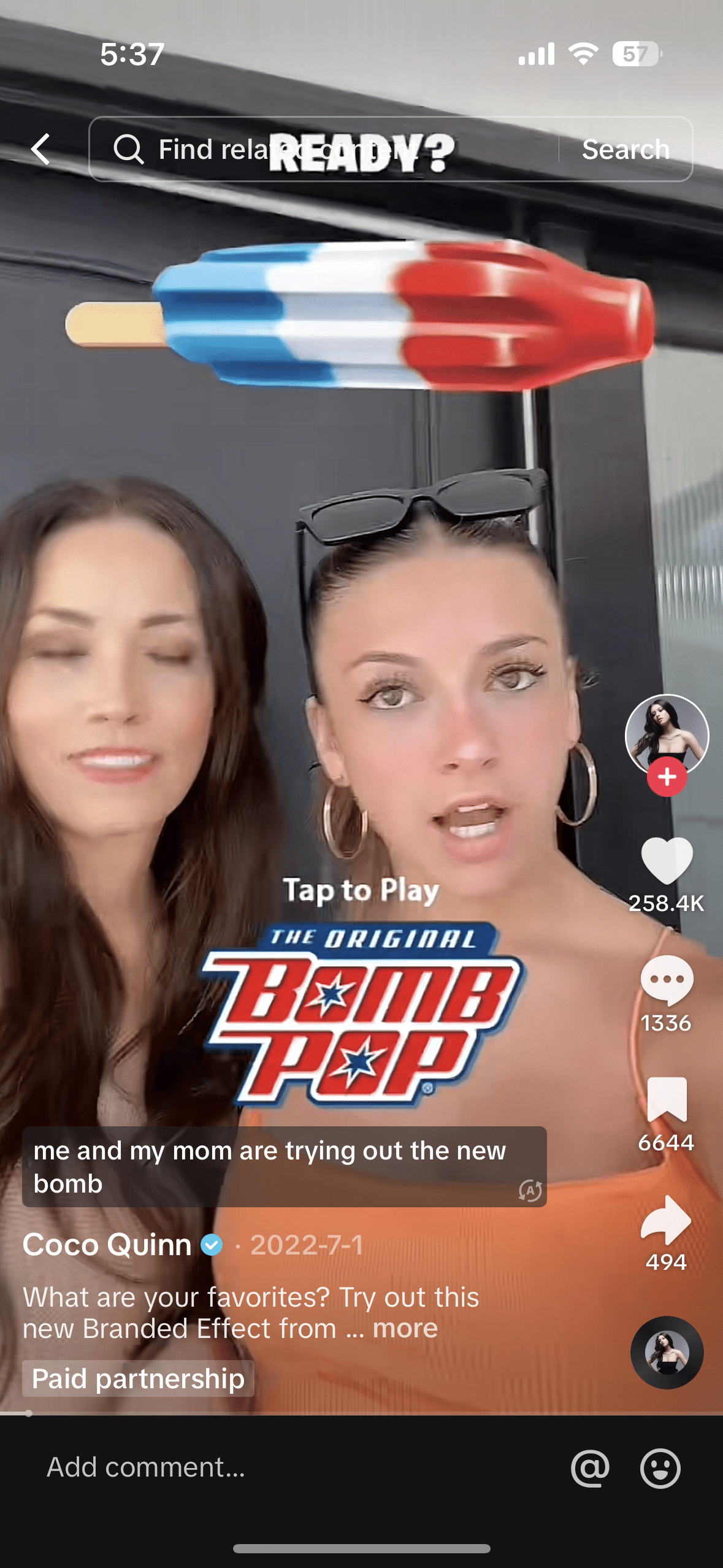 TikTok offers a range of augmented reality (AR) effects that businesses can customize and use. Users can use these effects in their videos to incorporate the brand's unique creative elements. As they share the videos with their followers, they help your brand reach a broad audience. Additionally, the specifications for this type of ad are similar to others. 
Best Implementations for TikTok Ads
Here are the best practices for TikTok ads:
Understand your audience: 

Research and identify your target audience on TikTok. It would help if you also considered factors like age, interests, behaviors, and location.

Choose the right ad format: 

TikTok offers various ad formats. Select the format that aligns with your campaign goals and audience.

Create engaging creative content:

 Capture viewers' attention within the first few seconds. Showcase your product or message prominently. You also have to use high-quality visuals, music, and effects.

Leverage TikTok Trends:

Monitor popular TikTok trends and challenges and consider incorporating them into your ad content when relevant. Likewise, it is helpful to participate in trending challenges to increase visibility.

Embrace user-generated content (UGC): 

Encourage your viewers to create content related to your brand or product. Featuring UGC in your ads builds authenticity and trust.

Optimize video length:

 Keep your ads concise and engaging. Aim for a length of 15-30 seconds for in-feed ads. Longer videos should have compelling content to maintain viewer interest.

Add clear Calls To Action (CTA):

 Include a CTA in your ad, such as "Shop Now," "Learn More," or "Download the App," to guide viewers toward the desired action.

Monitor performance metrics:

 Regularly track key performance indicators (KPIs) like click-through rates (CTR), conversion rates, and return on ad spend (ROAS).

Ad scheduling:

 Consider the optimal times and days to run your ads, depending on when your target audience is most active on TikTok.

Compliance with TikTok policies: 

Ensure your ads comply with TikTok's policies to prevent issues or ad rejections.
Final Thoughts on TikTok Ads Specs
Understanding TikTok ad specs is the key to unlocking the full potential of your advertising efforts on this dynamic platform. With the right knowledge of video dimensions, ad formats, and creative strategies, you can engage your target audience and boost your brand's visibility. So, explore the exciting world of TikTok advertising and watch your campaigns thrive!
Ready to take your advertising game to the next level? Work with the best TikTok advertising agency!
Frequently Asked Questions on TikTok Ads Specs
How much does a brand takeover ad cost?
The cost of a Brand Takeover ad on TikTok can vary widely based on multiple factors. However, it usually costs $50,000 to $120,000.
How important are vertical videos?
Making your videos vertical is best since the platform is vertical. By making your videos look native to the platform, you can improve the overall user experience.
How can I use carousel ads?
Carousel ads are a way to tell people about your brand or show them the products or services you offer. You can link each part of the carousel to its special page.
Related Articles