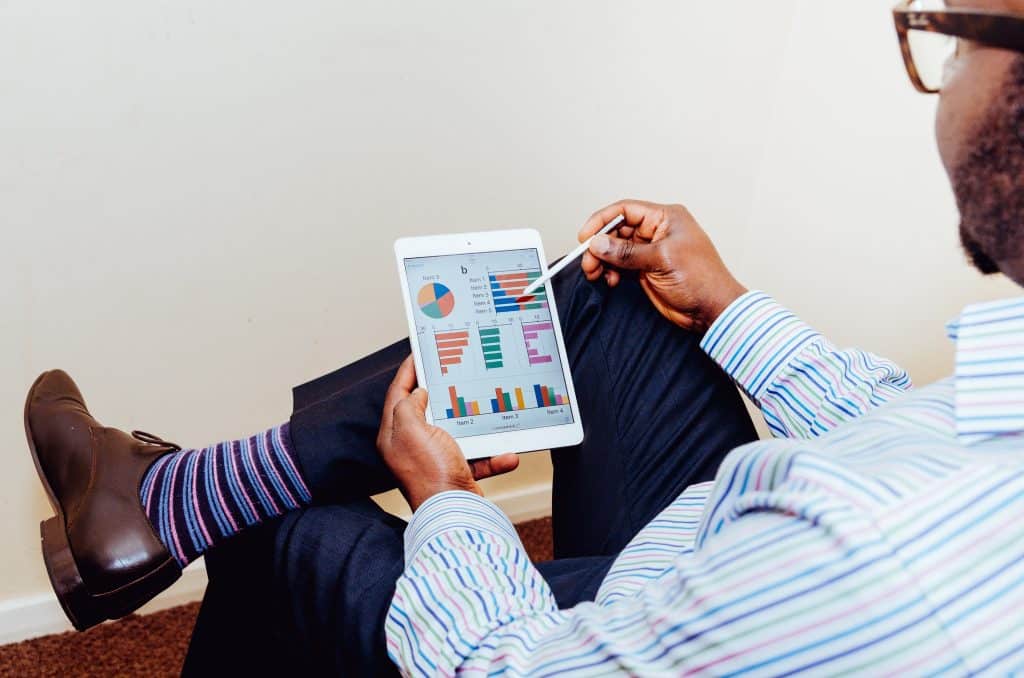 Contrary to what you might have heard, teens are not abandoning Facebook anytime soon. In fact, more U.S. teens are using Facebook, according to a survey created in 2016.
In a November 2016 survey by UBS Evidence Lab, 65% of teens said they used Facebook daily, a number that has increased from 59% in November of 2014. The survey also found that more teens use Facebook than any other social media network such as Snapchat and Instagram.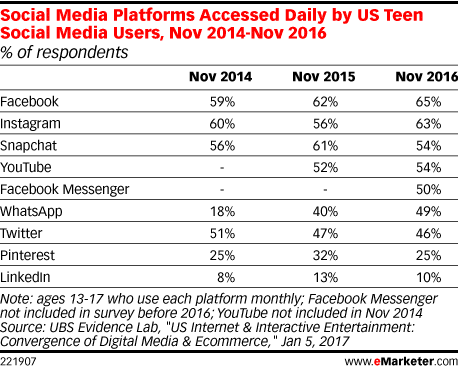 In another November 2016 survey by RBC Capital Markets, approximately 1 in 3 13- to 18-year-olds claimed that their Facebook usage has increased over the past year. While a similar number claimed that they expect their Facebook usage to remain the same, a slightly smaller number claimed that they will use Facebook less.
Not only do more teens frequent Facebook, but, according to the UBS survey, they are also more likely to respond to ads. In the survey, 44% of 13- to 17-year-olds said they liked, commented, or tagged an ad as of November 2016, a number that increased from 11% from November 2014. It also found that the number of teens who visited an advertiser's store or website jumped from 17% to 30% between the same time period, while the percentage of teens who reposted an ad or shared an ad more than doubled from in the two-year timespan.
Thus, Facebook advertisers have nothing to fear. The belief that Facebook will soon become obsolete as teens flock to a different social network is, according to eMarketer senior analyst Mark Dolliver, false.
"It's [Facebook] well suited for more utilitarian purposes, like finding out when to show up for some event or connecting with someone for a group homework project. For that reason alone, the notion of a teen exodus from Facebook is likely to remain pretty mythical for the foreseeable future."
Comments
comments