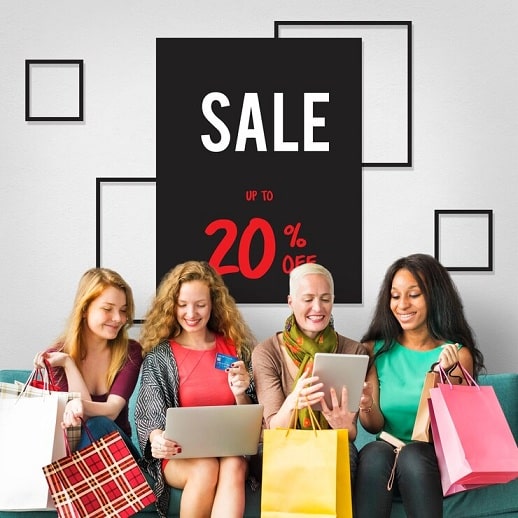 Who can resist a good bargain? I still get a rush finding clearance items or using a promo code. Discount marketing taps into this human desire for deals.
It is a marketing strategy that aims to drive sales through compelling discounts and promotional offers
.
Consumers are always excited to buy at a lower price if they trust the quality of a product or service.
The right promotion at the right time can work magic.
But discounting is an art and a science. Businesses must balance deals with profit margins and brand perception.
In this article, I'll draw on my experiences as a shopper and marketer to discuss effective discounting for businesses
.
How to leverage discounts to sell products and services

Metrics to track the performance of your discount campaigns

How to improve your discount marketing strategy

The psychology of discounts
And more!
This article provides marketing insights you can apply immediately.

Now, let's explore how to use discount marketing to increase sales revenue and drive your business to new heights!

Understanding the Psychology Behind Discounts
Discounts play on human psychology. Our brains
are wired
to crave deals and fear missing out. Even a minor price cut feels exclusive and urgent. Savvy marketers tap into these instincts.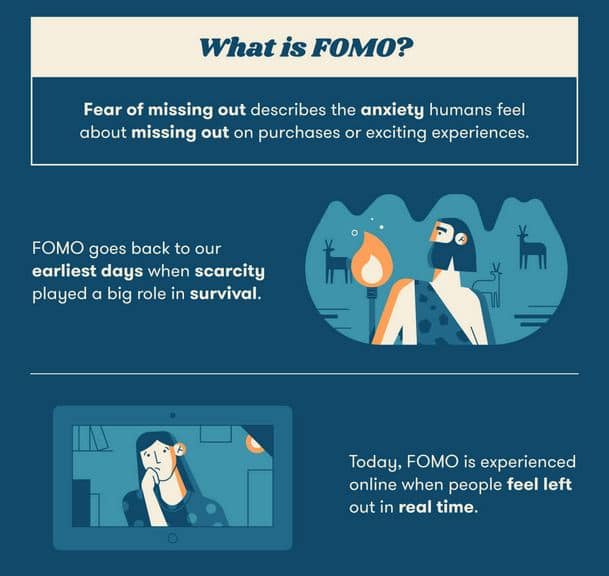 Source: socialmediatoday.com
Luring customers away from competitors often requires enticing discounts. Limited-time introductory sales attract newcomers to sample offerings.
Customer motivations matter too. Bargain hunters have different triggers than prestige buyers. Personalized promo codes make people feel valued. Tailored discounts based on
purchase
history incentivize specific behaviors.
Timing is everything in business.
Holiday sales liquidate excess inventory, and happy hour specials drive patronage during slow periods. The same discount falls flat at the wrong moment. Psychology and strategy must align.
Overusing discounts could make them less effective. 
Understanding the psychology of discount and applying balance is key!
Advantages of Discounts
Giving discounts to customers can help to grow your business if used right. Let's look at the main ways they can benefit you.
More Sales – Good deals make people buy more. A holiday sale or coupon often leads to a spike in sales during that time.
Get New Customers – First-timer discounts get new people to try your product. A promo code for their first purchase builds awareness.
Keep Customers Coming Back – Special deals for loyal shoppers make them feel happy and valued. They will keep buying from you.
Spread the Word – Discounts get shared a lot online and by word of mouth. More people learn about your brand.
Sell Old Stuff – Clearance or seasonal sales help sell leftover inventory so you can refresh items.
Bigger Orders – Free shipping or buy more save more discounts drive up the average order value.
Stay Competitive – Discounts help small businesses compete with giants. Promos level the playing field.
The big idea is to use discounts strategically as a way to tell your brand story. Make them work for you and make customers happy.
Types of Discounts
Businesses have many discount types to choose from when crafting promotions. The strategy is finding the right discount offer that aligns with your goals and audience. Let's explore some popular options.
Seasonal Discounts
Seasonal discounts help move excess inventory tied to specific events. 
Holiday sales are common – think Christmas deals, back-to-school savings in August, or summer travel promotions
. 
You can boost sales revenue by creating a sense of urgency around particular seasons. 
Flash Sales
Flash sales are short 24 – 48 hour promotions featuring deep discounts. The limited time nature spurs customers' desire to make a purchase. They create some form of buzz around your business.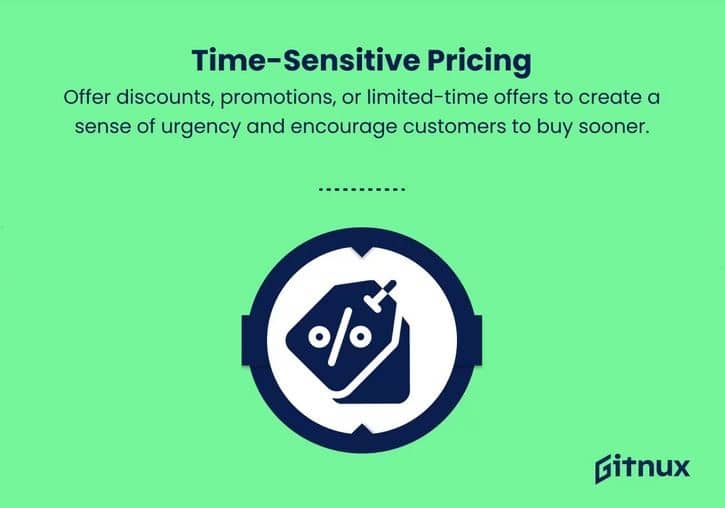 Source: gitnux.com
My friend Paul once offered 50% off one of his best-selling e-commerce products for 24 hours. The result: traffic and sales spiked. Flash discounts work!
New Customer and Sign-Up Discounts
New customer and sign-up discounts aim to incentivize first-time purchases and subscriptions. This is a key customer acquisition and retention strategy. 
A compelling introductory discount may be what's required to overcome an individual's hesitancy to try a new brand. 
A first-timer promo code gives a taste of your products or services. After a positive experience, customers become more likely to return and buy at full price.
Tactics like 10-20% off a first order or coupon code for joining a mailing list are common.
To get these discounts right, the lifetime revenue from
newly
acquired customers should outweigh promotional costs. They form a gateway into your sales funnel. 
Percentage Off Discounts
Percentage off discounts
clearly
show the exact savings, like 25% or 15% off an order. They are easy to understand without complex terms.
Over
50%
of surveyed consumers in the United States, United Kingdom, France, and Sweden ranked percentage off as their top choice compared to other promotional offers.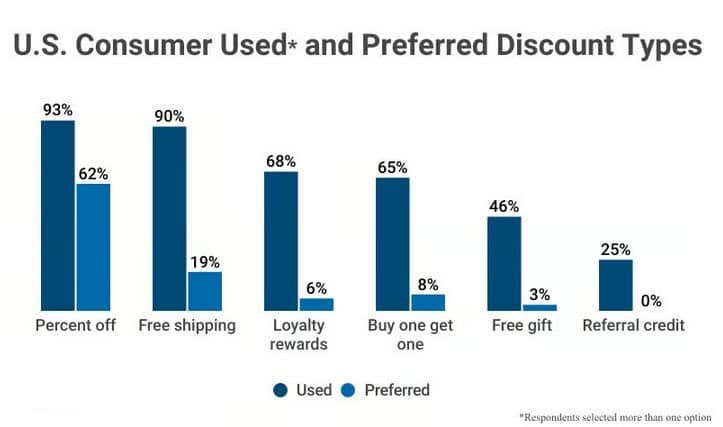 Source: capitaloneshopping.com
They are great sales drivers, but you must avoid making them an everyday occurrence. Customers may delay buying at full price, expecting to take advantage of this type of discount or promotion.

Clearance or Closeout Discounts
Clearance or closeout discounts help clear out aging, discontinued, or excess seasonal inventory. The goal is to free up capital and storage space
.
Some common clearance tactic examples are:
50-75% off last season's designs to make room for new arrivals

Reduced prices on holiday goods after peak demand passes

Promotions to sell refurbished, open box, or

gently

used products

Blowout events to liquidate discontinued product lines
The key is finding the optimal discount rate. Keep it too low, and you'll leave money on the table selling products still in demand. Too high, and merchandise lingers, occupying your valuable retail space. 
Quantity Discounts
Quantity or bulk discounts reward customers for larger orders by reducing the per-unit price
. 
For example, a retailer might offer 10% off for purchasing two items, 15% off for four items, and 20% off for six or more items. 
This incentivizes customers to buy more in a single transaction.
Per-item profitability may decrease, but the larger
total
order value makes up for it
.
Loyalty Rewards Discounts
Loyalty reward programs offer exclusive discounts and perks to returning customers. Loyalty discounts foster brand engagement and customer retention.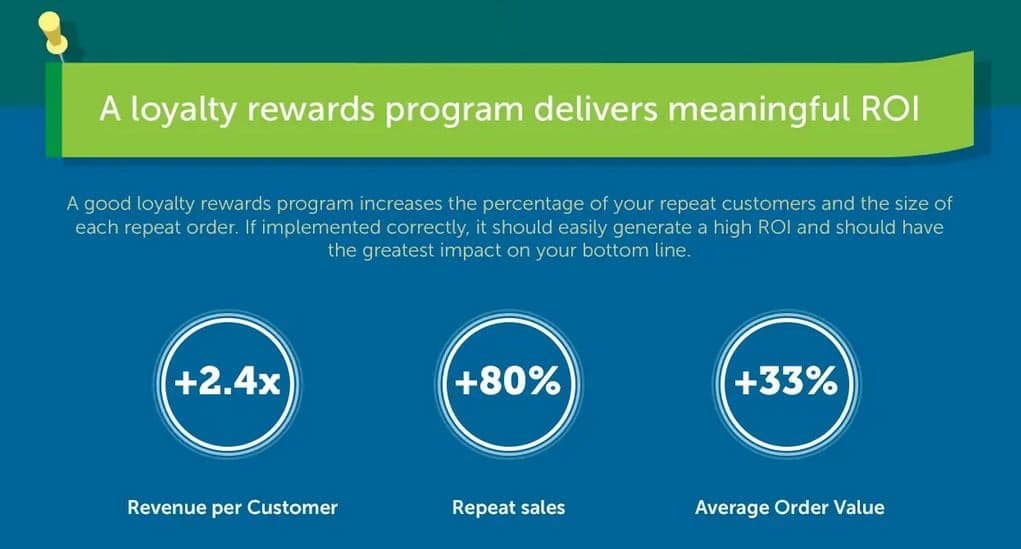 Source: zinrelo.com
Popular loyalty program tactics include:
Points or tiered structures where more spending earns greater rewards

Referral and affiliate bonuses that incentivize customer advocacy

VIP access, early sales, or free gifts for top-tier loyalty members

Birthday, anniversary, or milestone coupons to delight repeat purchasers
Shipping/Delivery Discounts
Free or discounted shipping is a cost-effective way to entice online purchases. Shipping is a pain point. According to a 2023 ShipStation report, 61% of surveyed consumers say high shipping costs make them less likely to purchase from a brand.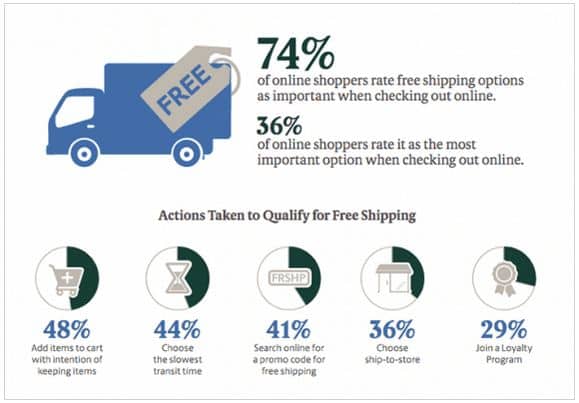 Source: practicalecommerce.com
So, absorbing shipping costs shows customers you understand the pain point of delivery fees. It conveys added value on top of the product price.
Common promotional shipping offers include:
Free shipping over a 

minimum

order value
Free expedited shipping for joining a membership program 
Flat discounted shipping rates under a threshold 
Free returns to reduce risk and friction
Free or discounted shipping is a smart promotional strategy. Just ensure the marginal profit merits the cost.

Buy One, Get One Free (BOGO) Discounts
Buy one, get one free (BOGO) deals offer a free item when customers purchase a product. For example, buy one pizza, get one free.
BOGOs make the discount feel bigger. Getting something for "free" is more exciting than 50% off.
BOGOs work well for:
Consumable products people replenish like food, beauty items, household goods
Products often purchased in multiples like apparel, shoes, accessories
The free extra item motivates customers to buy more from you.
The key is ensuring the margin on the first paid unit covers your costs on both items. Avoid giving away too much.
Time BOGOs around peak demand for targeted products. Set purchase requirements on higher-margin items.
Test different BOGO deals and measure results. Track metrics like additional units sold and repeat purchase rates after the promotion.
When used right, BOGOs drive incremental sales. But they can also condition customers to only buy with a deal.
Leveraging Discounts for Products and Services
Discounts are a handy tool to promote your products and services. Here are some smart ways to use them.
Give new customers 15% off or a coupon for their very first order from you. This gets people to try your business out. If they like it, they'll return and pay full price next time.
Have special deals during slower sales times or seasons. A back-to-school clothes sale in August brings in shoppers. Holiday discounts drive sales in December.
Email promo codes and coupons to people on your mailing list. Remind people about your company and offer them a reason to buy again.
Start a rewards program for repeat buyers. Give points, gifts, or discounts to regulars who spend big bucks. Make your best customers feel special.
Post discounts and sales on your social media feeds. More potential shoppers see them and visit your site.
Run flash sales that are super short for like 24 or 48 hours. The ticking clock pressures people to buy quickly and don't miss out.
Reward people for writing reviews with a discount code. Happy customers are motivated to leave reviews to help others.
When releasing new products, put old ones on sale. Clears out space for new inventory.
The big idea is to know your customers. Use discounts that excite them based on who they are and what they want. Track results to see what tactic works best.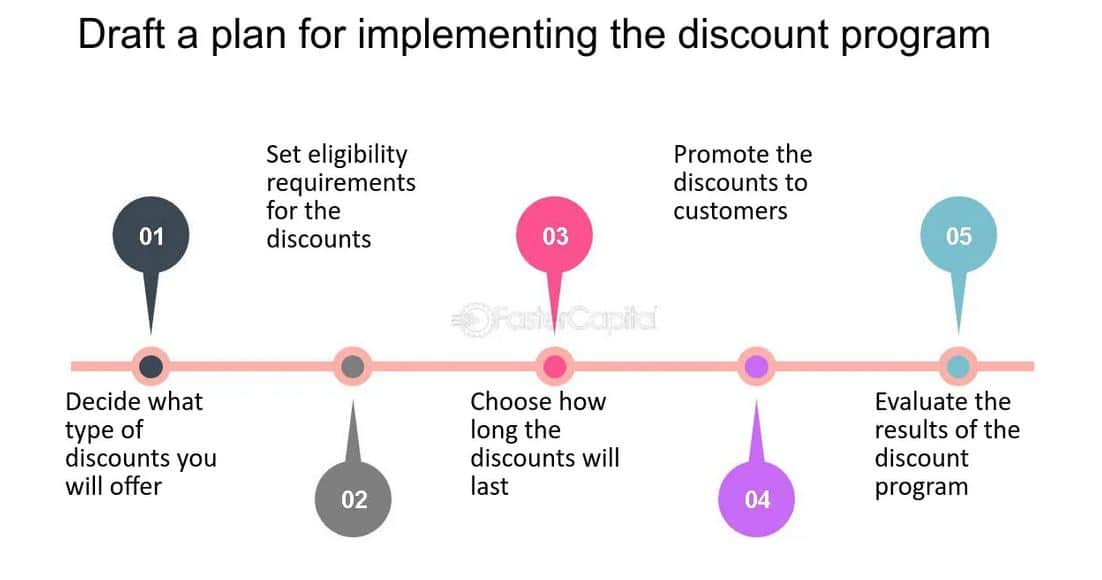 Source: fastercapital.com
Don't just hand out random discounts without a smart plan behind it. Make sure the deals help your business sell more and keep loyal fans happy over the long haul.
How to Improve Your Discount Marketing Strategy
Strategic discounts are integral to high-converting marketing campaigns. Here are some tactics to optimize your marketing efforts:
Personalization and Targeting
Use data to offer deals based on what each customer buys

Give new buyers, loyal fans, or at-risk shoppers discounts that make them happy
Multi-Channel Integration
Promote discounts across all channels – email, social media, print ads, in-store displays, etc

.

Keep the look and wording consistent wherever you promote discounts

Partner with people who have big followings to extend your reach
Make leaving a review or referral a requirement to get the full discount

Remind shoppers of what they saved with your deal

Try fun ways like games or quizzes to give discounts
Check data on what discounts work best

Change up targeting, messages, and deals to get better

Keep making tweaks as you learn more
Smart discount marketing should be a part of your overall marketing plan. You can use discounts to meet your bigger goals.
Measuring the Success of Discount Marketing
Smart marketers make efforts to track the effectiveness of discount campaigns to make them better. They look at:
Key Metrics
Sales during discounts vs. regular times
Profit made after discount costs
New and repeat customers from deals
Percent of promo codes used
Website traffic, social media, email stats
Break the data into parts like audience, channel, and product. Find ways to improve.
Source: accessdevelopment.com
A/B Testing and Experimentation

Test different variables like:
Discount amounts
Target groups
Timing and limits
Message wording
Discounted items
See which version performs better. Keep tweaking based on what works.
Customer Feedback
Look at surveys and reviews too. They give context to the numbers. See what people say about your discounts.
Keep measuring and testing different discount strategies to build on what you learn. Small changes compound over time.
Using Coupons and Discount Codes as a Discount Marketing Tactic
A Capterra survey indicates that lacking a promotional coupon prevented 78% of online shoppers from making a purchase they initially intended to complete.
Source: brightmindmarketing.com
Coupons and codes are popular marketing tactics brands use to offer a discount. Let's discuss them briefly.
Coupons can be printed on paper or accessed on mobile devices. They give savings for in-store or at events. You can target coupons for certain products, places, and times. Unique codes let you track purchases.
Coupons can bring back old customers with a deal. The physical coupon feels more valuable. Sites like Groupon make it easy to create custom coupon promotions.
Discount codes work online. They give discounts when people check out on your site. Codes are easy to share by email, social media, affiliates, etc. You can make personalized codes using CRM data.
The codes automatically apply discounts on e-commerce platforms. Discount codes are cheaper and simpler to use than print coupons. Examples are Shopify and WooCommerce. They allow the making of customized discount codes.
Mailchimp integrates codes into email campaigns. LiketoKnow.It creates shareable influencer codes. AppSumo has temporary codes for product launches.
The bottom line is that coupons and codes remain key discount tactics because they are trackable, flexible, and scalable.
Discount Pricing Strategy Examples
Companies offer discounts to sell more and keep customers happy. Let's look at how some big brands do it.
Zappos gives loyalty members free, fast shipping, and surprise gifts. This makes buyers feel special, so they buy again.
MailChimp lets people try their service free forever. They currently offer 50% off for the first 12 months, so people want to buy or upgrade from the free plan.
Gilt sells designer clothes from last season at super low prices for a short time only. This makes shoppers excited to get them before they are gone.
Glossier says they only have a limited amount of hot new products left. This makes shoppers fear missing out, so they buy quickly.
ClassPass lets you try their classes for free for a month. After people get used to it, they don't care as much about discounts anymore.
Blue Apron gives free shipping if your order is big enough. People order more to get free shipping.
The big idea is to use discounts to match your business goals and customers. Make them work together.
Ethical Considerations in Discount Marketing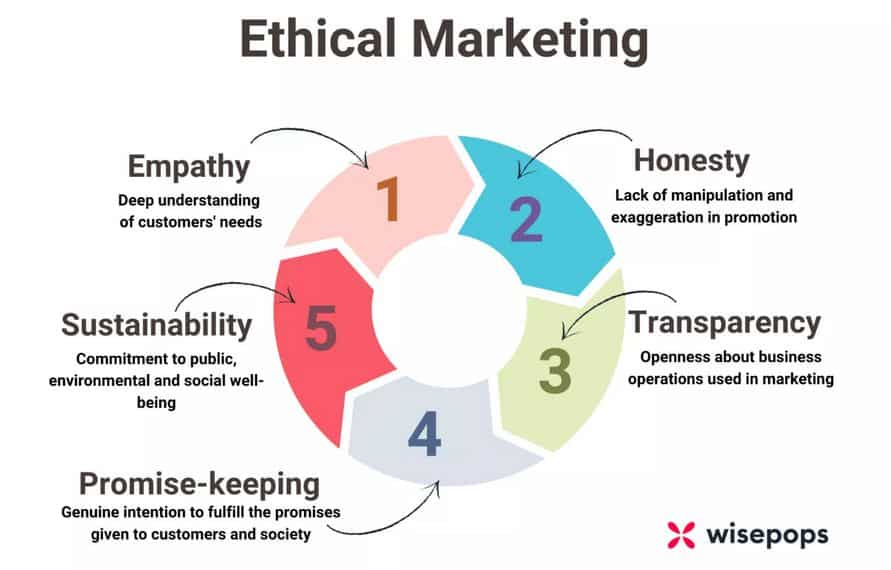 Source: wisepops.com
When offering discounts, marketers must be transparent and ethical. Here are some key points to note on that:
Be Clear and Honest
Explain discount terms plainly. Don't hide key details. If supplies are limited, say how many. Note any extra steps to get the lower price.
Tell people if a subscription follows a discounted trial. Include how to cancel. Earning trust means full transparency.
Protect Data Privacy
Only gather customer data needed for transactions and personalized promos. Never sell or share data without consent.
Limit employee access to sensitive info like emails. Have security to guard data. Don't buy shady contact lists.
Sustainable Discounting
Avoid training buyers to only purchase with deep discounts. This hurts products and brands over time.
Seek profitable growth, not a race to the bottom on price. The best marketing sustains companies and customers long-term.
Conclusion
Discount marketing can help grow your business. It can get new customers, boost sales, clear old inventory, and build loyalty. But bad discounting can hurt profits and your brand image.
The best discount marketers make offers based on who their customers are and their business goals
. They test different deals and track results to improve over time.
Instead of random discounts, focus on creative promotions that make sense for your brand
. Use data insights on your customers and products. Tell an engaging brand story with discounts. Use them to build lasting customer relationships beyond each deal.

Whether your business is online or offline, you should consider using discount marketing if you haven't. Of course, you should use it strategically. 
Your discount campaigns can be more effective when you power them with highly targeted social media ads. You need to put your discount offers right in the face of your existing and target customers. And in good time to get them prepared to buy.
At AdvertiseMint, we can do that for you using our paid social media ads services.
You can accomplish your sales goals and increase ROI with our services. We have the expertise, experience, and results.
Want to grow sales and scale your business?
Give our ads services a try today!