If you don't know what WhatsApp is, don't worry—you're not alone. These days, the biggest, most popular apps are Facebook, Instagram, and Snapchat. With its prevalence in today's youths and with its billions of daily active users, one can easily overlook other apps. Although WhatsApp's popularity stands minuscule against social giants like Facebook, its monthly active users have been increasing steadily since its genesis.  With only 200 million users in 2013, WhatsApp now has 1 billion active users.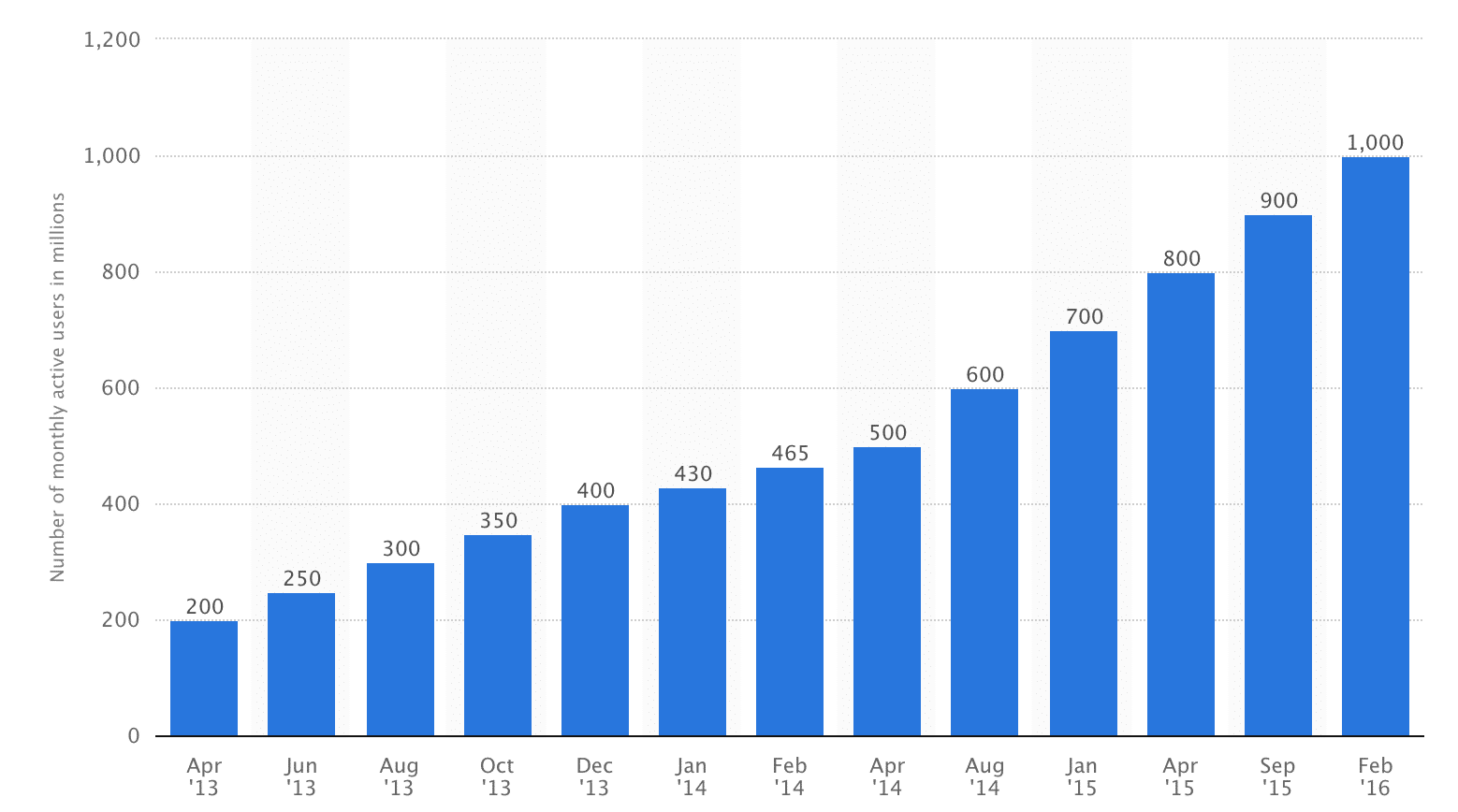 This rise in numbers is particularly significant for marketers. In case you haven't heard the news lately, WhatsApps will share its user data to its parent company, Facebook, granting digital marketers access to millions—in this case 1 billion— of potential audiences. This change in privacy conditions means marketers can target ads to WhatsApp users based on their WhatsApp information.
The information WhatsApp will give to Facebook includes users' device information (for example, whether a user owns an android or an apple phone) and phone numbers. The phone numbers marketers can then upload into their custom audience.
While marketers rejoice at this lucrative opportunity, many WhatsApp users protest this change.
"This is a strong-arm tactic on the part of Facebook," said Jeff Chester, executive director of the Center for Digital Democracy in Washington, D.C. "They continue on a campaign on to run roughshod on our privacy rights."
As the privacy terms change, and with the numerous amounts of displeased users, WhatsApp gives people an opt-out option that expires after 30 days. If uses do not accept the terms, they can no longer use the app.
However, privacy activists have criticized the opt-out option.
"Very few people opt out. It should be an informed opt in," Chester said. "No data should be used unless people are informed honestly about how it's going to be used."
Despite the controversy in WhatsApp's privacy terms, this new change can bring a better ad experience to WhatsApp users. The more relevant ads Facebook shows to these users, the least vexing these ads will be.
Recommended Articles Related to Facebook Advertising:
Comments
comments