If you logged into Ads Manager, clicked on analytics for your Facebook ads, and found that — alas! — all of your data somehow disappeared, don't panic too much. The data will return within a matter of hours, and in fact, one of AdvertiseMint's account managers experienced the same problem. Whether you are an advertising agency, Facebook marketing company, or otherwise, now is the time to choose calm over panic.
Here is what our account manager found upon logging  in to his account: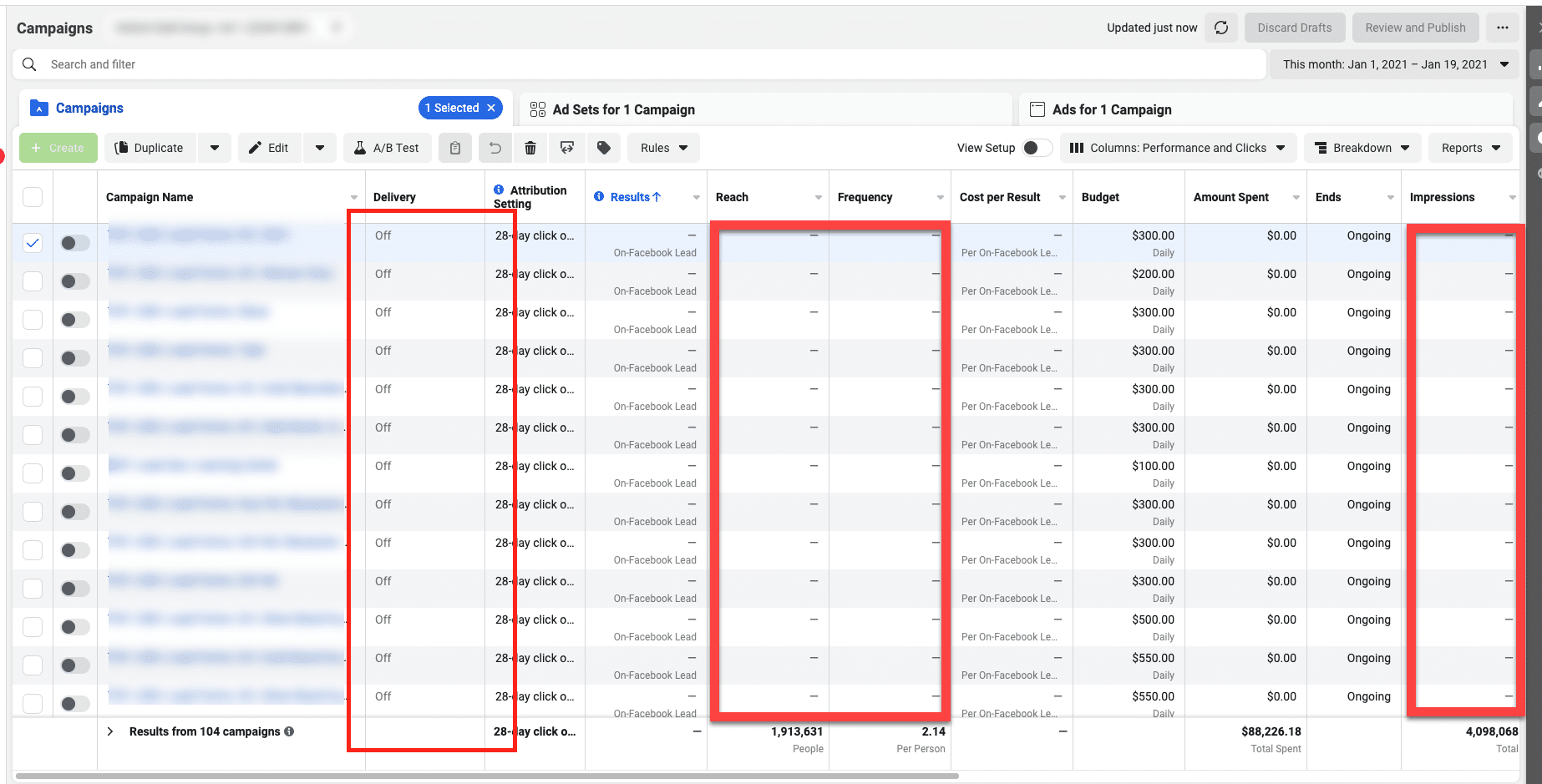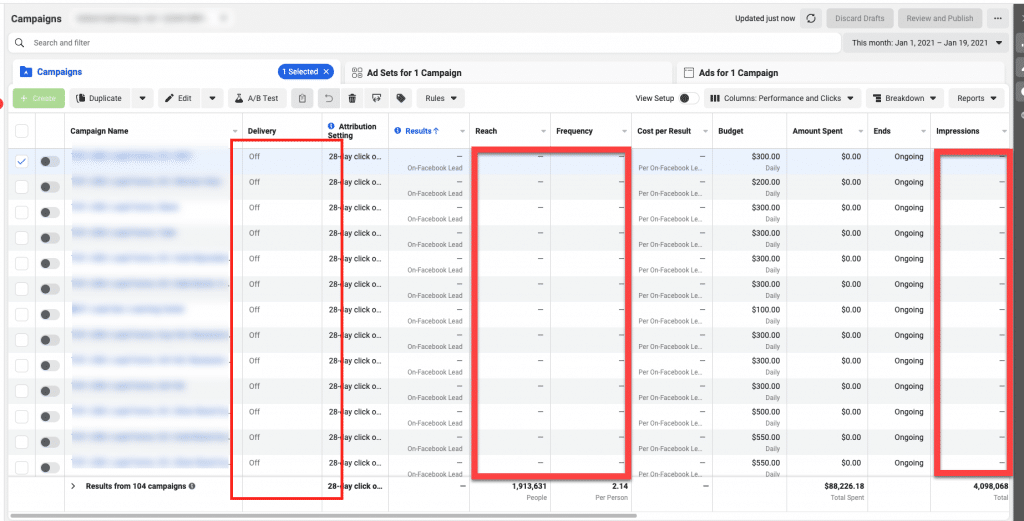 Kenny Khu / AdvertiseMint
The data for delivery, reach, frequency, and impressions has completely — poof! — disappeared. If you're wondering why this glitch is happening, our team at AdvertiseMint has one suspicion: The changes Facebook is making in response to iOS14 is causing problems.
The same day the glitch occurred (last week) was the same day Facebook's changes rolled out. In fact, our team at AdvertiseMint caught the changes that were created for iOS14.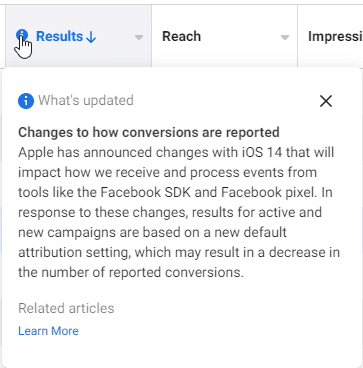 Doug Sirkoch / AdvertiseMint
If you're unaware, Facebook announced last week that the social media company is making changes to its attribution window, in response to the upcoming Apple iOS14 update that will make it harder for Facebook to track users' online behavior. This change has already rolled out to some accounts (including AdvertiseMint's) and will likely continue to roll out till the end of January. We suspect this roll out will come with glitches, as well as other future roll outs for iOS14. So, keep a look out for anything strange happening to your accounts.
If you noticed your data for Facebook ads disappeared out of nowhere, don't panic too much, as it will return within two hours at the earliest. Keep an eye out, and if changes persist for too long, contact your Facebook marketing partner.
Comments
comments