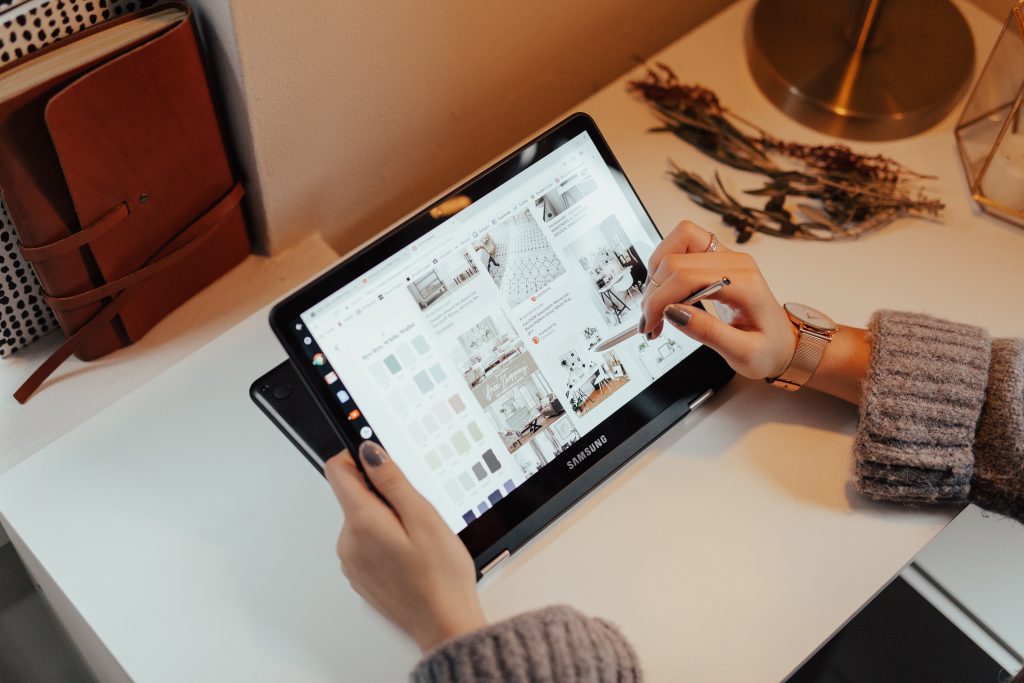 Pinning is winning. Yes, I am talking about Pinterest. Pinterest is a powerful platform that allows you to subtly reach your audience as they Pin things they find useful, interesting, or entertaining. When used right, Pinterest advertising can be very beneficial for your business, driving traffic to your business's website and increasing online engagement. As with any form of advertising, however, there are tricks to the trade. This article will tell you how to run a successful Pinterest campaign.
Choose the Right Landing Page
You can have a whole lot of beautiful and engaging Pins but still fall short of your campaign's goals if those Pins don't take your audience to the right landing page. A landing page takes your audience to a website page when they click your Pin.
According to Pinterest, "Landing pages are a vital, often-overlooked piece of a successful Pinterest marketing strategy." The landing page should feel like "a natural second step," says Pinterest, which means it should make sense to the user where the Pin they clicked takes them. For example, if a Pin features a specific product, when a user clicks it, they should be directed to that product's page on your website. It should not take them to a different product's page or your website's homepage.
Pinterest offers two simple tips for choosing the right landing page for your Pins.
Keep it simple. All landing pages should be relevant to what's featured in the Pin. There should be no extra steps involved in finding it after that first click.
Set accurate expectations with clear text overlays. The text overlay in your Pin should transparently and succinctly tell your audience what they can expect when they click the Pin. For example, if you're trying to acquire subscriptions for your online publication, the text should let your audience know they can sign up by clicking your Pin.
Use the Pinterest Tag
The Pinterest Tag functions similarly to the Facebook pixel: it tracks your audience's interactions with your website after they've clicked on your Pinterest ad. It helps you measure your ad campaign's performance or refine your audience targeting strategy.
To maximize the benefits of the Pinterest Tag, you can add Enhanced Match, an additional hashed email parameter that matches conversion data with the responsible Pinterest user. This option is particularly helpful when there isn't a cookie. According to Pinterest, advertisers who have used Enhanced Match reported a nine percent average increase in conversion matches.
If you're not sure whether or not you installed the Pinterest Tag correctly, use the Pinterest Tag Helper, a Google Chrome extension that ensures both the Tag and Enhanced Match are collecting the right data for Pinterest.
Choose the Right Ad Format
There are a variety of Pinterest ad formats to choose from. But which is the best for your campaign's goals? Here's what Pinterest recommends:
Standard Pins: These look and feel like regular Pins, but they're promoted to reach more people. Use this format to increase brand awareness, boost traffic, or grow online and offline sales.
Promoted Video: Videos catch users' attention as they scroll through their Pinterest feed. You have the options of vertical (standard) or maximum width (extends across both columns in feeds) video formats. Promoted video is best for increasing brand awareness.
Promoted Carousels: Show up to five images in a single Pin. You can include a different image, title, description, and landing page for each image. This format is best for increasing brand awareness or boosting traffic.
Promoted App Pins: This format features an install button that lets users discover and download your app directly through Pinterest. Use this format if you want to drive app installs.
Are you ready to win on Pinterest?
Written by Anna Hubbel, writer at AdvertiseMint, best Facebook advertising agency