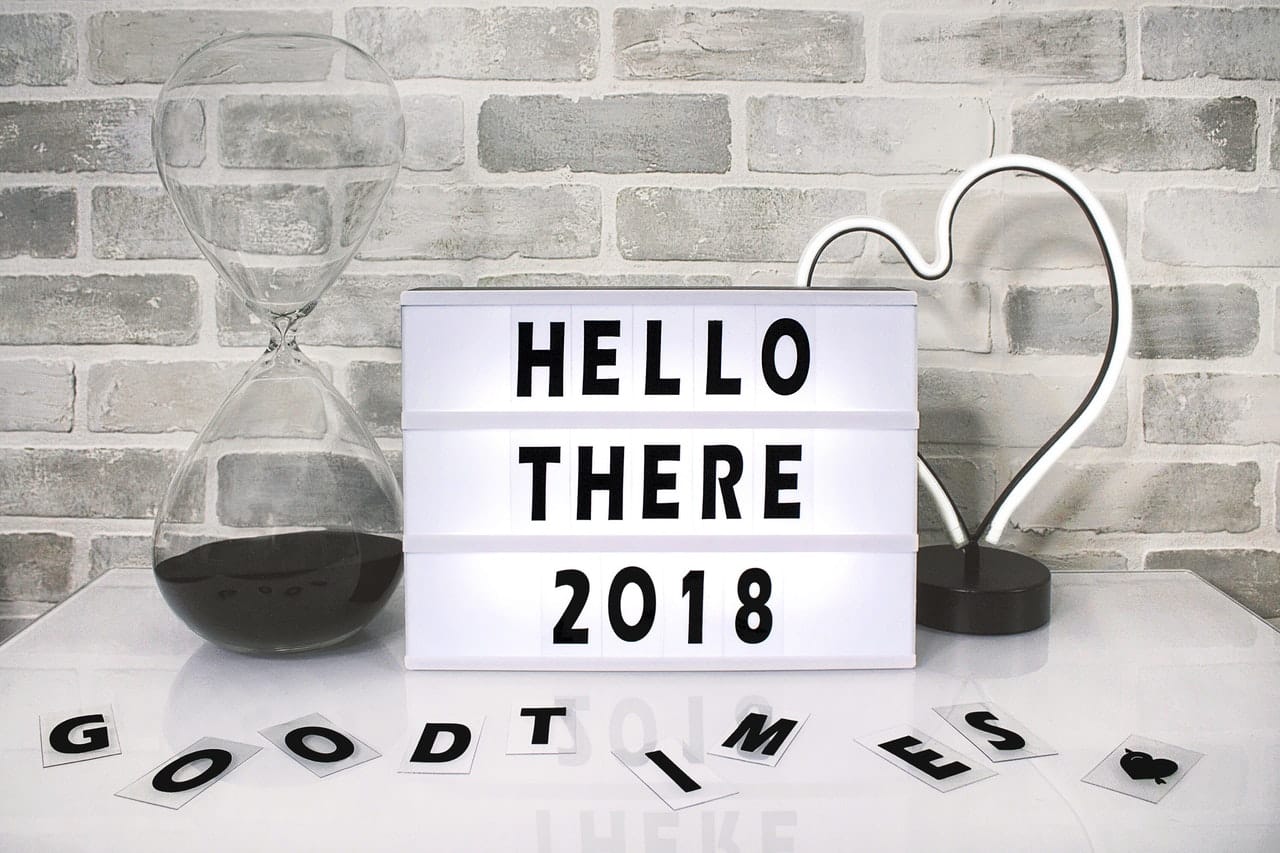 The year 2018 is looking exciting for social media, eMarketer is predicting. Both Facebook and Snapchat are expected to see ad revenue growth (especially Facebook), and it's unlikely that we'll see any less of either social media company in the headlines around political ad transparency.
Ad Revenue Growth
As predicted by eMarketer, Facebook will take $1 of every $10 spent on both digital and non-digital advertising in 2018. Additionally, the powerhouse social media company is expected to reach $21.57 billion in US ad revenues this year. That's double what will be spent on newspaper advertising and almost as much as print advertising spends in entirety (which will total about $23.12 billion).
To top it off, that 10 percent Facebook will account for this year will bump up to 11.3 percent in 2019, eMarketer forecasts.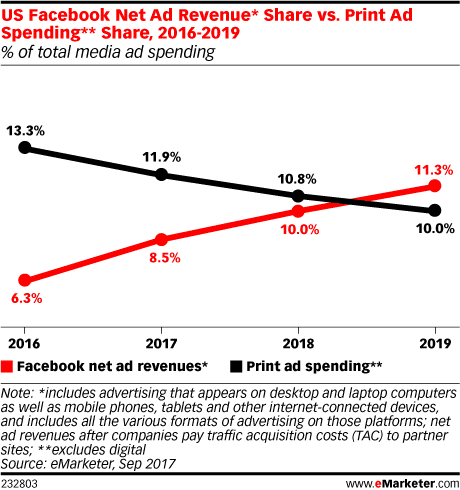 Snapchat, meanwhile, is expected to generate $1.18 billion in US ad revenues this year. Considering Snapchat's failure to meet desired revenues early last year, this number is promising and likely comes from Snap's new conversion into a more advertising-friendly platform. For example, in May 2017, Snapchat rolled out its self-serve ad manager, and in the summer, released advanced mode for Ad Manager. Additionally, the network recently introduced Context Cards, which provide users with basic information about local businesses.
Ad Transparency
Facebook has made national headlines as of late in regards to political ad transparency. A majority of the scrutiny has come from the recent discovery of politically divisive ads originating from Russian troll accounts who distributed the fake news across Facebook during the 2016 US presidential election. Since then, Facebook has been the center focus of ad transparency issues.
In light of these and similar events, Facebook has taken full-throttle, zero-tolerance actions to increase transparency and safer experiences across the platform. For instance, the network placed a temporary block on ads excluding ethnic and racial groups and removed self-reported targeting to prevent discrimination. Additionally, Facebook CEO Mark Zuckerberg made a 2018 resolution to fix Facebook's mistakes.
Zuckerberg also just recently announced a major change to News Feed, which will decrease the amount of businesses' content on the feed to promote more meaningful interactions between friends and family.
Interested in running your own campaign? We are a full-service Facebook Marketing agency, ready to help you grow your business. Get in touch with us today!