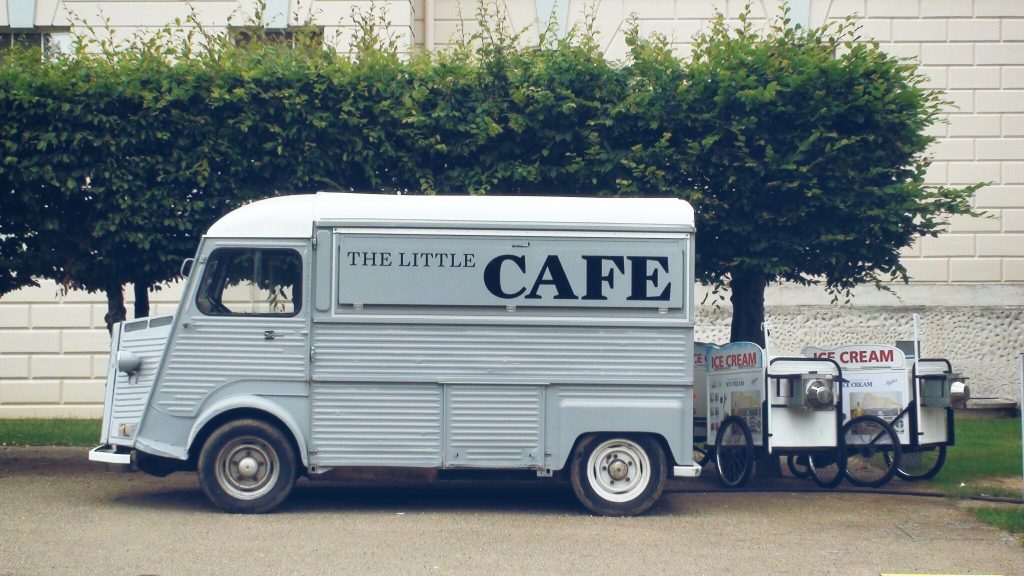 If you haven't explored the many ways you can advertise your business through Facebook, you should do so now. With Facebook's 1.13 billion daily active users, you can reach a wider audience you otherwise couldn't through flyers or word of mouth. Additionally, the social network provides a variety of ad formats with different objectives that cater to your business needs. Want to get more customer information? Facebook has Lead Ads for that. Want to target a specific audience? Facebook has targeting options for that. If you own a food truck, and you have yet to explore Facebook advertising, here are the 10 ways you can grow your food truck business with Facebook ads.
1. Advertise Your Menu
Do you want more people to know about your grilled chipotle pork tacos sprinkled with pineapple salsa? Perhaps you have an exciting new dish, chocolate chili tacos, you've been dying to promote? If you want to direct traffic to your menu on your website, you can create a Clicks-to-Website ad. When customers click on this ad, they will be redirected to the website landing page of your choosing (in this case, your menu).
2. Advertise Multiple Dishes at Once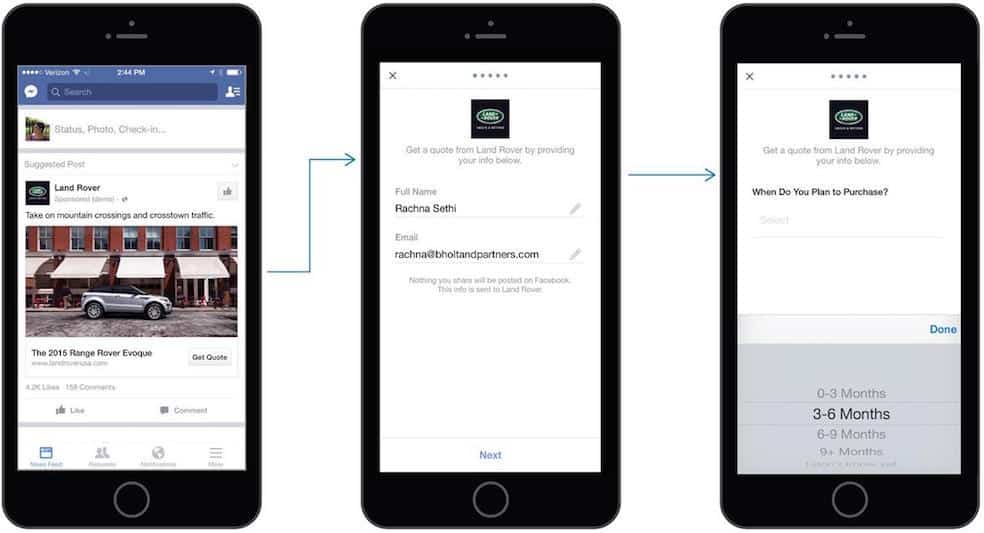 If you have multiple dishes you want to advertise through one ad, you can create a Carousel Ad and do exactly that. Carousel Ads contain up to five images or videos, which customers can swipe through to view. Carousel ads can do what other ads cannot: tell a story through your products.
3. Send Ads at Certain Times of the Day
With Dayparting, you can choose the times of the day you want to show ads to your customers. For example, if your food truck parks near the Santa Monica Pier from 12 p.m. to 3 p.m., you can schedule your ads to appear on your customer's News Feeds at those times. Speaking of Santa Monica Pier…
4. Create Local Awareness
If you want to target customers near you, you can do so with Local Awareness Ads. Local Awareness Ads allow you to show ads to customers near your location, whether you're parked by the Santa Monica Pier, Venice Beach, or LA Live. Local awareness ads have two main features. One is called map card, which provides customers with your location, hours, and distance. The other is a call-to-action button, which urges customers to "get directions," "call now," "learn more," or "send message."
5. Re-market to Customers
You can re-market to those who visited your website by creating and installing the Facebook Pixel, a piece of code only available to Facebook Business Manager account holders. The Facebook Pixel tracks those who have visited the different pages of your website. Thanks to this helpful tool, you can instruct Facebook to direct ads to customers who, for example, visited your blog page, your homepage, or your checkout page.
6. Get Customers' Contact Information
Lead Ads, ads that link to a pre-filled form requesting customer information, help you grow your customer list. When creating a Lead Ad, you can ask for any information you want, such as email, phone number, first and last name, gender, and  address. Most marketers ask for first and last name, email, and phone number, which they add to their customer list for re-marketing purposes. Keep in mind not to ask too many questions in your Lead Ad form lest your customers lose interest and abandon the sign up process.
7. Advertise Your Facebook Event
Are you having a buy-one-get-one deal in at Venice Beach? Will a world-famous chef appear at your truck one evening, helping you prepare customers' orders?
You can create and promote your events through Facebook, so long as you own a business page. Doing so will allow you to raise awareness of your event, as well as increase attendance. To advertise a Facebook event, you need start an event, click the option to promote, and complete the fields for the ad.
8. Get People to Listen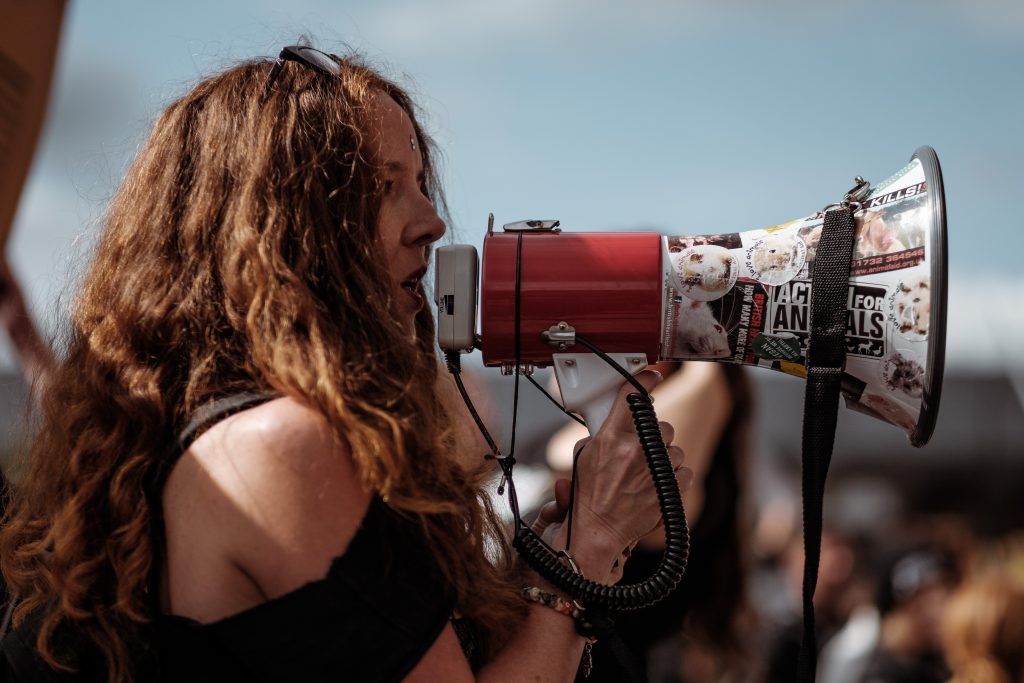 Getting your ads in front of people is one thing, but getting them to pay attention to your business is another. First and foremost, make sure your marketing message is clear and engaging. Secondly, for your promotional ads, acquiant yourself with basic guidelines like Facebook ad image size rules and ad policies to ensure your ad campaigns are up to standard.
Struggling to draw attention to your Facebook posts? You can garner a wider audience by boosting your post. To boost your post,  you must post on your Facebook fan page or business page and pay Facebook to promote it to your audience. Promoted posts and Facebook ads are both auctions, so you can create any budget you like, whether that's $100 a day or $1,000 a day.
9. Create Coupons
Perhaps you want to increase sales by offering coupons to customers. If you want to save money (and the environment), you can avoid printing hundreds of paper coupons by creating an offer through Facebook. With Facebook's Offers Ads, you can create an ad that offers coupons customers can save for later, claim online, or use at checkout at your truck. Facebook will also send friendly reminders to customers who have saved their coupons for later, to ensure that they do purchase from you.
10. Target Fans
With Facebook's diverse targeting options, you can direct your ads to an audience that will most likely convert. You can target an audience based on interest, location, age, gender, education, and purchasing habits, among many others. However, if you only want to target your fans, you can do so by targeting based on connections. You can choose to target those who have liked your Facebook fan page or business page.
Wrapping Up
Who said growing your food truck business needed arduous, manual labor? You no longer have to stand by the street, handing flyers to strangers under the stifling heat of Los Angeles. With Facebook ads, you can promote and grow your business digitally, from the comfort of your couch. All you need is a laptop, your agile fingers, and these helpful tips to do so!