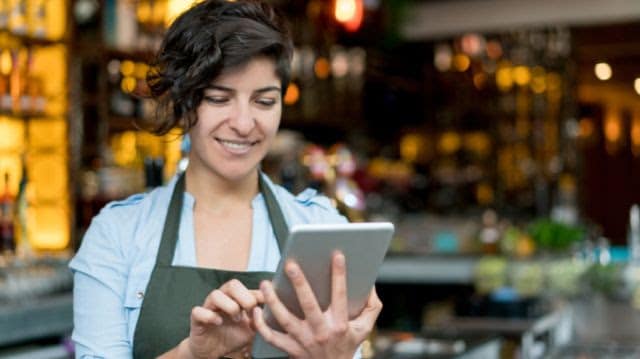 Facebook's Lead ads do exactly that: they collect leads using a form pre-filled with information the user previously shared with the network. Adding this customized bit cuts out the inconvenient step of filling out the information, which in itself is an attractive quality in a business (convenience). Additionally, Lead ads allow businesses to create custom questions so marketers can get to know their customers better and build stronger Custom Audiences. It's a win-win type of situation: the customer feels special and has a convenient, customized experience, and businesses gather information to diversify and expand.
Here are two ways businesses can use Facebook Lead ads.
1. Acquire Subscribers and Gather User Information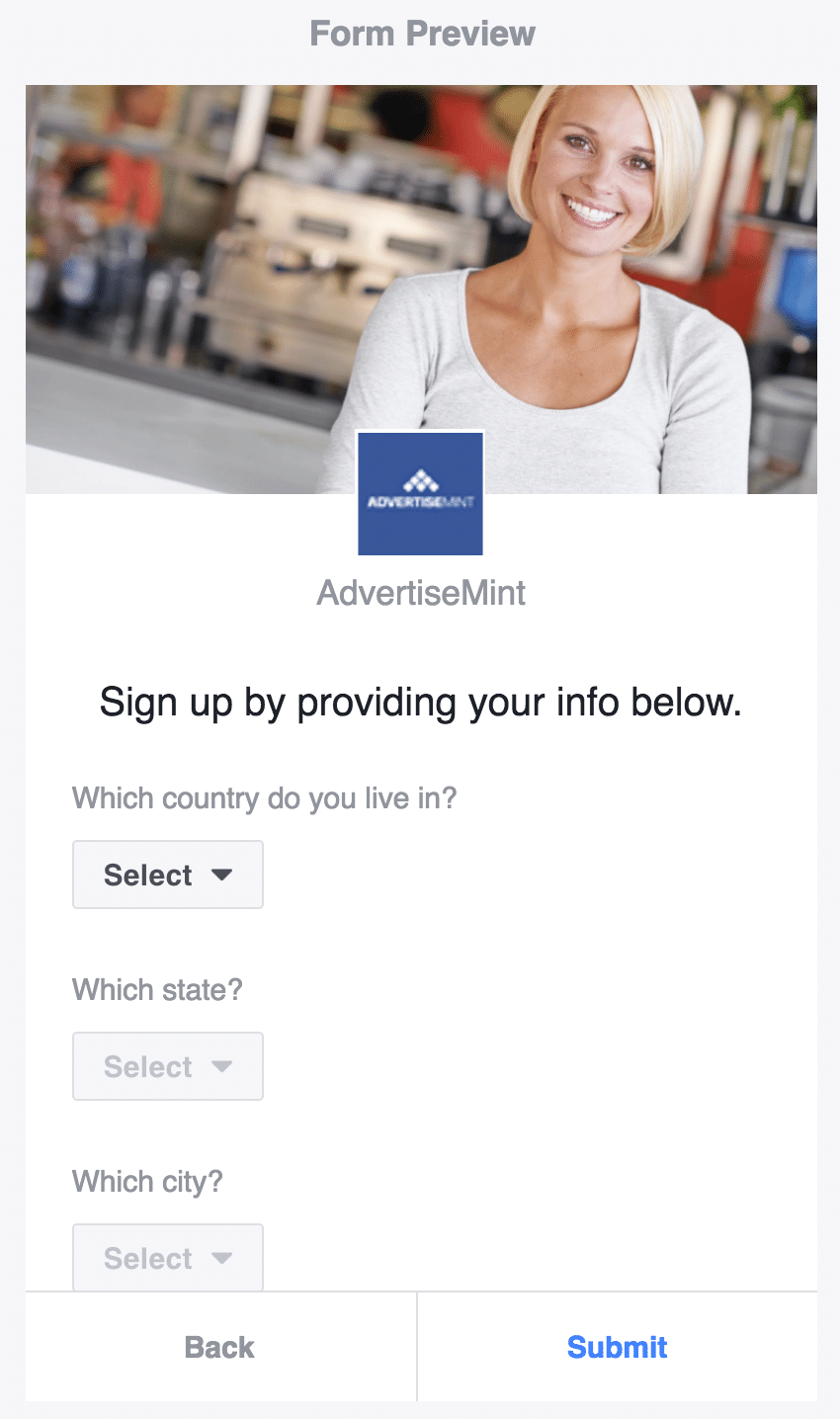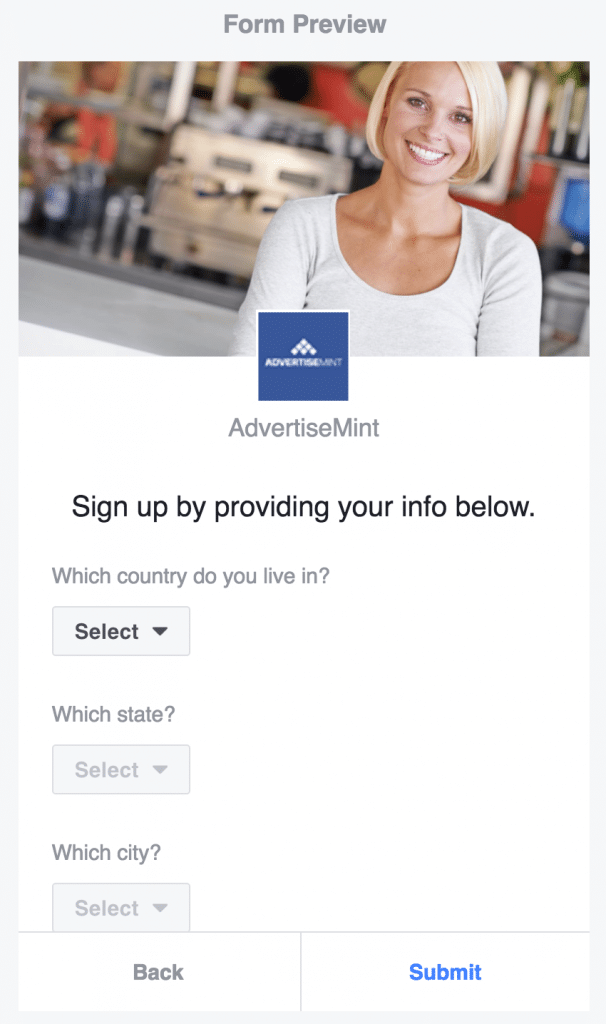 Lead ads offer a great way to stay in touch with customers through newsletters or emails, making it easy for customers to sign up or subscribe. Businesses can use Lead ads in this way by requesting basic information, such as email and gender, then asking custom questions such as "How often do you want to hear from us?" Couple these questions with an easy call-to-action button, and the result is a steady increase of new subscribers.
Additionally, businesses can use Lead ads to collect inquiries from potential customers. Inquiries include learning about the customer's personal interests, especially ones that may relate to the business' niche. For example, an ice cream shop might ask "What's your favorite ice cream flavor?"
2. Offer Discounts or Perks
Businesses can softly coax users into signing up through a Lead ad by offering a special discount or perk. Those who sign up are eligible to receive the offer.
Customers also like custom questions within Lead ads that indicate future offers, such as "What would you like to receive coupons for? Select all categories that apply."