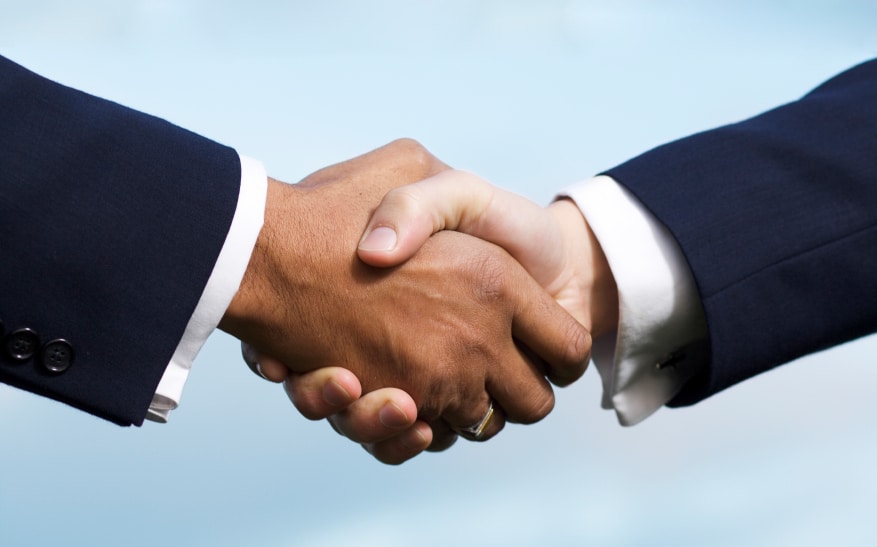 Perhaps after reading "How To Determine Whether You're Ready for a Facebook Ad Agency", you realized that you need to hire an ad agency to manage your Facebook ad account. However, before you commit to paid Facebook ad services, here is a quick checklist of some of the top qualities you should look for when hiring a Facebook ad agency.
1. Facebook Certified
If a Facebook advertising agency isn't Facebook blueprint certified, you should run (not walk) away from them. Facebook launched its Blueprint Certification process in 2016 as a way to establish a consistent level of quality for advertisers. Facebook provides a series of three online exams that must be taken in order to receive certifications in Media Buying and Media planning. The tests are written in a way that would require someone to have a considerable amount of knowledge on the Facebook ad platform along with a solid understanding of practical use cases. If an agency does not have this certification, it's a sign that they are going to be using your Facebook budget as their learning tuition. The way to avoid this is by choosing an agency that is Blueprint certified.
1. Month-to-Month Contract
Many advertising agencies require a minimum commitment to work with them. This stems from the argument that it takes time to set things up, to see what is working, and to test the campaigns. While this sounds reasonable at first, this can cause some problems if their results are sub-standard, leaving you paying for their unsatisfactory services for the next few months. As the paying client, you should have the right to leave an agency at any time and for any reason. An agency should be focused on helping your business every month, not trying to lock you into long term contracts.
2. Simple Contracts
Most ad agencies have lengthy contracts filled with legal jargon and mumbo-jumbo that will confound you and probably put you to sleep. Faced with a contract such as the one described, you may easily miss or misconstrue important points that could put your company at risk. Your agency should be able to provide a short, concise, easy-to-read contract in which you know the exact terms and conditions involved when working with your new partner. If your contract is longer than three pages, tell your agency you won't sign until they provide a shortened version.
3. No Sign-up Fees
The dirty little secret in advertising is that sign-up fees are usually used for sales agents' commission. Meaning, the sign-up fee for your account goes to the person who answers all your inquiries, who got you to sign the contract. You can often avoid these by going directly through the sign-up process online. With the exclusion of Costco and Amazon Prime, most businesses do not charge customers who visit their office. Rather, they remove every obstacle so clients can purchase their product or service. Working with an advertising agency is a long-term commitment, and you should not pay fees to begin working with them.
4. Clear Pricing
There is a Hollywood adage that goes "there is always one sucker at the table, and if you don't know who it is, then it's you." If a website isn't clear about its pricing and charges, it means that its rates are flexible, and they are going to start with the highest possible rates. This will then begin a negotiation akin to a negotiation with a used-car salesman until both sides agree to an amount that works for both parties. The downside to this approach is regardless of the negotiation, you're still probably overpaying for their service. The reason Apple doesn't discount their iPhone is that they took the time to determine their business model and establish costs, profits, and guidelines for how to make their business profitable. If a business is indecisive on its terms, it means they are indecisive with its business. Established agencies should be able to explain all their pricing with a single piece of paper.
5. Fast Communication
This isn't your grandfather's billboard. In the digital age, things move very rapidly. Ads are created, optimized, and changed quickly, resulting in a more efficient ad spend. When searching for an agency, see how long it takes for an agency to respond to your emails. You should look for agencies that have the ability to respond within 24 hours (or less) for every email. If it's taking longer than 24 hours, you should continue looking.
6. Advanced Technology
Depending on what you want to do, there are many systems and tools to help maximize results. Some agencies have created their own internal technology while others use third party technology. Advanced technology is especially important when it comes to social advertising such as Facebook, Instagram, YouTube, Snapchat, and Twitter, and it can help with ad buying, placement, AB testing, dynamic ads, and more. You need experts who can manage these tools and ensure you're getting the best results possible.
7. Specific Expertise
Often, companies will hire an agency to oversee all aspects of their digital campaigns while others will hire specific people for each task. The Internet is powerful because you can find agencies that specialize in specific platforms like Facebook or Instagram. Hiring an expert will ensure your money is well spent, and you'll avoid lost time and money. You'll also be able to recognize an agency's experience through their blog. Look for an agency with a blog that showcases current trends and news related to their field. An ad agency with a blog shares valuable information with the public, keeping clients informed so they can make wise decisions regarding their campaign.
8. Award Winning
You should always look out for award-winning agencies. Agencies with awards showcase their fantastic creative team who go above and beyond their competitors. However, it's important to note that few award ceremonies exist for actual results and ROI. Award ceremonies are often sponsored by the companies that were nominated for awards and that were using a vanity metric to help foster new business.
9. No Outsourced Talent
Many companies hire an agency because they want all the work to be completed by experts. This is a  great approach; however, beware that some agencies don't do the projects themselves. Some agencies, for instance, often give the work to a developing country and raise the prices to receive more profit. Our advice: ask your agency if the team working on your account is located in your country. This will ensure that there are no problems with time zones, language, or communication barriers.
10. Quality Creative
If you don't have stunning videos, images, gifs, and other visual content, you won't be able to experience all the benefits of Facebook ads on business growth. When choosing an ad agency, consider what creative options it offers before making a commitment. For example, does their ad agency offer copywriting and video editing services for no extra charge? Is the creative the ad agency produces of good quality? Remember that ads with a compelling story, copy and eye-catching images attract the most attention and results.
If you're looking for an expert advertising agency to help you create a new ad account, manage your Facebook ads, contact AdvertiseMint for information on Facebook advertising services, Instagram advertising services, and Snapchat advertising services.
Did you find this article helpful in knowing what to do when it comes to hiring an ad agency? We'd love to hear your thoughts in the comments section below. If you'd like to check out verified experts available to help you with your marketing efforts, read our list of Facebook marketing partners.