With almost 2.5 billion monthly active users, Facebook is one of the most popular social networks in the world. However, some businesses don't realize that Facebook is also one of the largest social media advertising platforms. If optimized wisely, Facebook ads can do wonders for your business. If you're not leveraging the benefits of Facebook advertising yet, you're surely missing out on many business opportunities. Even those with no time can benefit from Facebook advertising by reaching out to a Facebook ad management agency.
You should advertise on Facebook, especially in the year 2020. Here are the reasons why.
1. Facebook Advertising Is Effective
Started as a student-only social-networking service in 2004, Facebook has become a significant part of people's lives today. Considering the number of its daily active users, this trend does not seem to change soon. According to Facebook, the company has been continuously seeing an increase in its advertising revenue year after year, proof that businesses are finding Facebook ads effective. It's not a surprise that businesses invest in Facebook ads, especially when Facebook users are also active buyers. In a survey, 44% of consumers admitted that Facebook influences their shopping decisions.
2. Facebook Provides Advanced Targeting Tools
One of the major advantages of Facebook advertising is its wide range of targeting and retargeting options that allow you to reach your prospective customers. Facebook allows you to advertise to an audience based on location, age, behavior, and interests. Therefore, your ads are shown to people who have the potential to buy your product or service.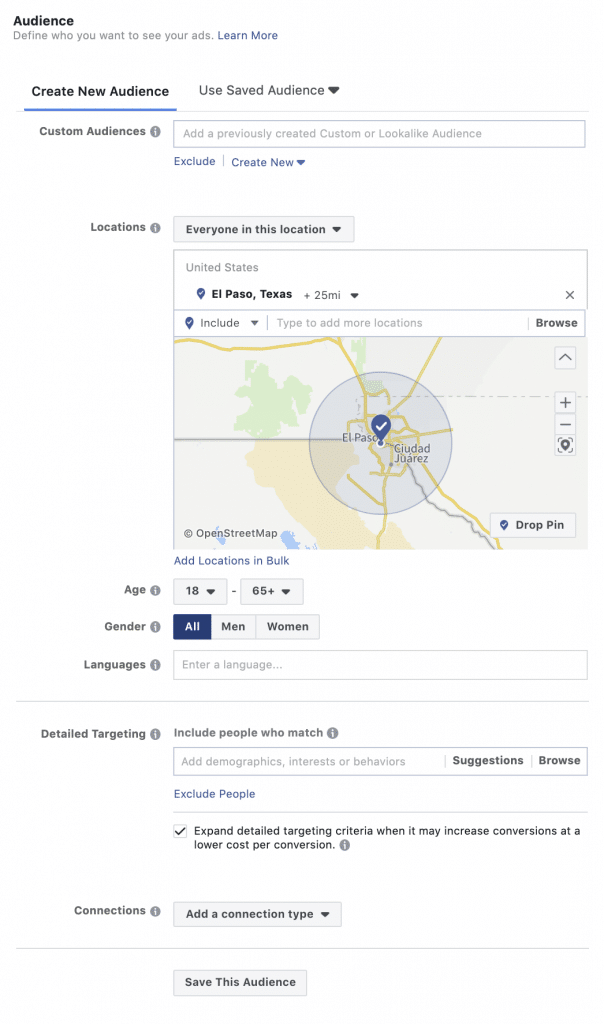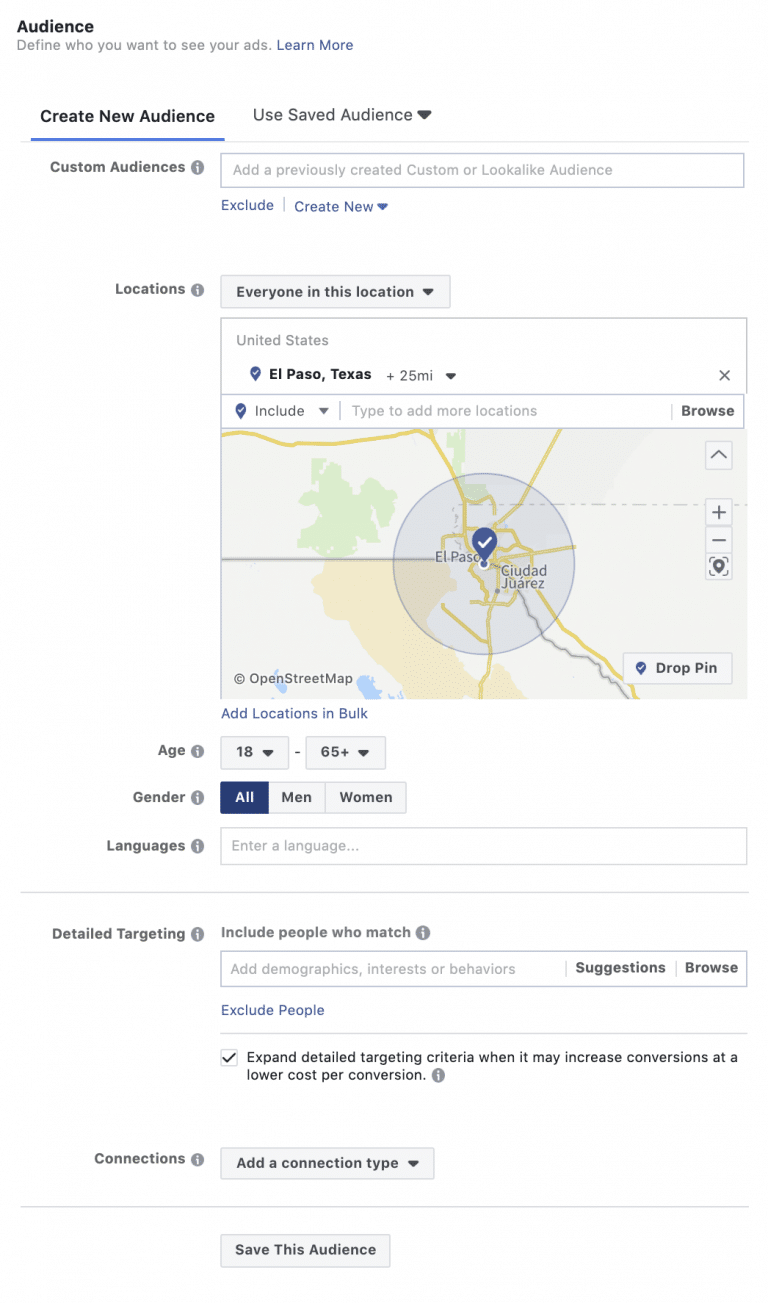 Facebook gives adequate flexibility when it comes to creating ads, which are so customizable that you can create advertisements that best reflect your business. The platform allows you to choose the type of ad, target audience, and budget. Additionally, you can customize your ad campaign according to your marketing goals, whether you want to grow your page likes, website clicks, or improve post engagement. Facebook has even been used for political campaigns, due to its precise targeting. Candidates run Facebook political ads to influence targeted voters.
3. Facebook Advertising Is Budget Friendly
In comparison to traditional marketing, Facebook advertising is cheaper. You can advertise your product to 1,000 people for $5 to $8 if the campaign is done well. In traditional advertising, you might have to pay up to $50 to show your business to the same amount of people.
If you are wondering how much it costs to advertise on Facebook, visit the Facebook for Business page.
4. Facebook Users Are Engaged
Customer engagement plays a significant role in the success of an online business. Not only does it build trust, but it also maintains the interest of your customers toward your product or service. However, pictures and texts alone may not generate the engagement you need. Cautious customers trying to avoid Facebook marketplace scams and unreliable companies expect more personal engagement from sellers. If that is the case, there are plenty of other ways you can engage your audience on Facebook. For instance, you can get a Messenger bot to improve your communication with customers, post live videos, or leverage Facebook groups.
5. Facebook Provides Free Analytics
Facebook gives you comprehensive report and analytics on the performance of your ad campaigns. The reports are updated in real time, so you can immediately see what is and isn't working as soon as your campaigns run.
You can view your social metrics and conversion rates within Ads Manager. You will see numbers on page likes, post engagement, weekly reach, performance, and more. When you have access to such data, you can easily adjust your Facebook ads based on what's required. Facebook offers you so much flexibility when it comes to tracking the progress of ad campaigns. Since you can track and measure even small details, you can better plan your strategies.
If desired, you can also pair your Facebook analytics with a variety of social media analytics tools that give you an accurate picture of how your brand is performing on a day to day basis. Since a lot of Facebook campaigns are to create brand awareness, these analytics tools can help you track the impact of your ads on your brand visibility.
6. Facebook Provides Effective Remarketing Tools
Over the past few years, Facebook has evolved into a robust marketing machine, through which any business can extend its reach. Facebook remarketing is one of the most excellent ways to reach visitors who saw your products or services in the past, who are still in the awareness stage.
Suppose a person sees your product on Facebook or your site. He looks at your product and goes further without making a purchase, even though he had a little interest. Remarketing helps you show your product again to that person in the future. Maybe you can give a better price or exciting offer this time, improving your chance of converting that lead.
This is why Facebook remarketing is effective:
Because Facebook is a recreational platform, people use it during their downtime. It means you can remarket your product when they're entirely available.
You can integrate the Facebook Pixel on your website to help you target a specific audience. For example, you can show your ads to people who visited your website for a certain amount of time.
Facebook drives higher conversions comparatively. Because your business becomes more recognizable on Facebook, the chances of converting your target audience increases.
7. Facebook Offers Custom Calls to Action
Another great advantage of Facebook advertising is its custom call-to-actions (CTAs) that can help you improve your conversion rates. A call-to-action button enables you to give your potential customer explicit instructions on what exactly you want them to do, such as signing up for a subscription, watching a video, or using an app. CTAs certainly make a big difference in the performance of your ads. According to a report by Ad Roll, adding CTAs to your Facebook page can increase CTR rates by up to 285%.
Facebook currently offers the following CTAs:
Book Now
Contact Us
Play Game
Sign Up
Download
Learn more
Use App
Watch Video
Final Words
Facebook advertising has become a popular method for businesses to grow their brand awareness, sales, and leads. The list of Facebook advertising benefits are numerous. However, you can leverage Facebook ads to fullest only when you know how to run your ad campaigns correctly. If you are not sure how to get the maximum benefits out of Facebook advertising, it is advisable to work with an agency that specializes in Facebook ads.
Related Articles:
4 Ways to Leverage Facebook Messenger Ads
A/B Testing for Facebook Ads (How it's Done and Why it's Important)
How to Set Permissions for Facebook Ad Accounts