It's no secret that there are only so many places to effectively show advertisements and marketing content on Facebook. While many advertisers already put their ads on the most popular ad placements Facebook offers (News Feed and Audience Network, for example) Messenger still remains a scarcely used placement with a ton of potential. The best Facebook ads agency, however, will know not to miss this platform.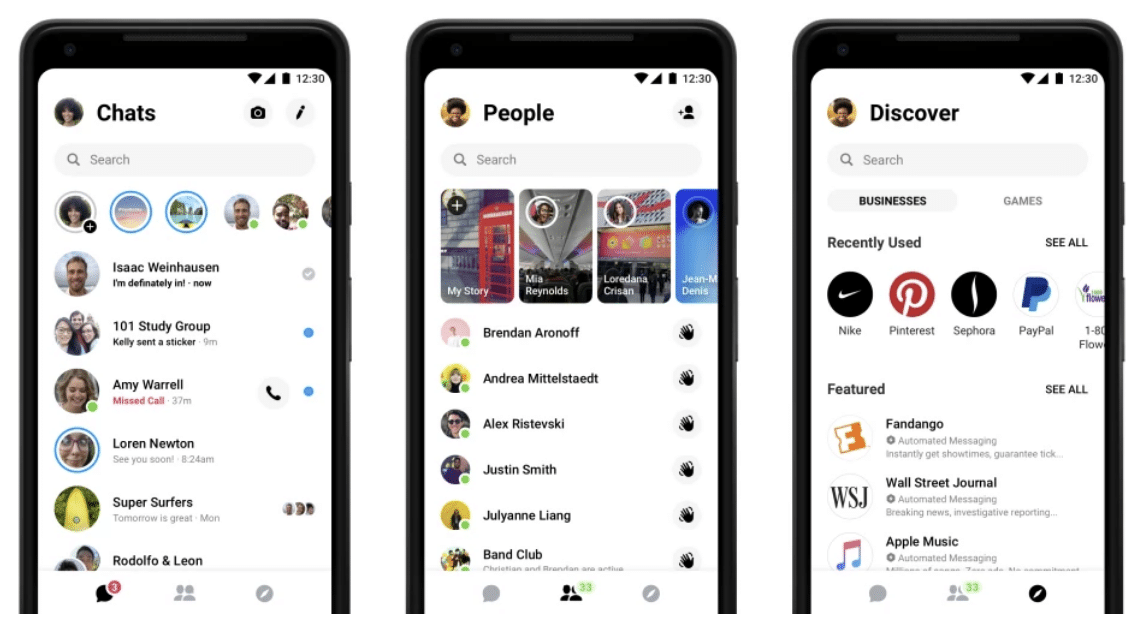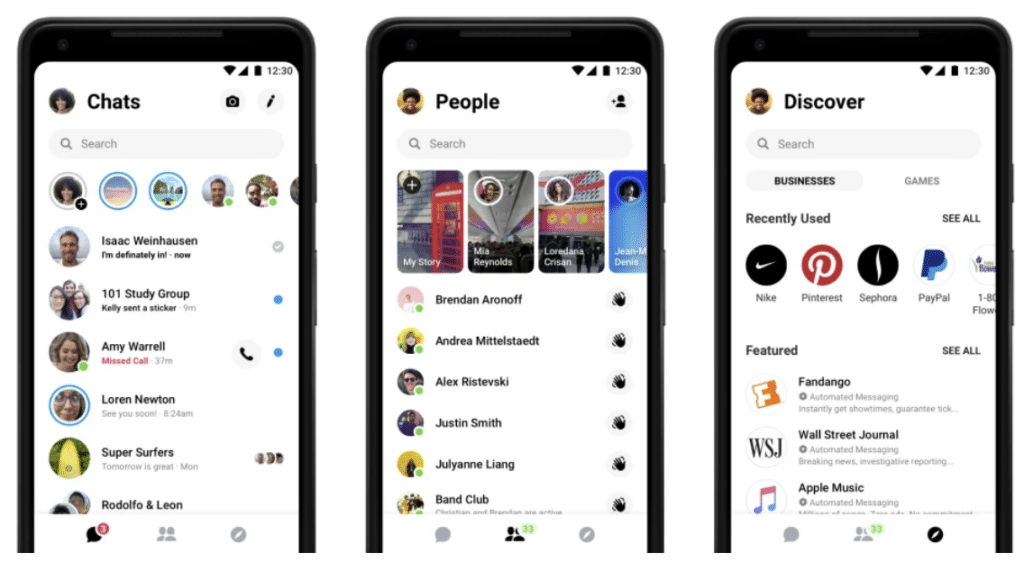 Facebook Messenger has 1.3 billion active users who send more than 2 billion messages on a monthly basis. More than half of the participants in an Open Market survey said they would be more likely to contact a business via text instead of phone, and Messenger ads have been proven to increase conversions and drive sales. Messenger is a powerhouse when it comes to instant online communication, and it's the perfect place to advertise your business. There are a few ways you can leverage Facebook Messenger Ads.
1. Start a Dialogue with Click-to-Messenger Ads
Similar to other sponsored ads, Click-to-Messenger ads appear in users' news feeds. Instead of containing a link to the company's landing page or featured product, Click-to-Messenger ads include a "send message" button that opens a conversation on Messenger, giving users an easy way to communicate with your business without calling a customer service number or searching through your website for contact information.
Click-to-Messenger ads can be in the form of videos, still images, or Carousel Ads. If you want to use Messenger Ads, make sure to include a scripted automated message using a chatbot so users will receive a greeting immediately after they click on your ad and arrive to your Messenger conversation. Customer service is key when it comes to customer retention, so you want to be prepared to respond to inquiries in a timely manner. Click-to-Messenger ads are best for businesses where one-on-one communication with customers is key to conversions, like Facebook ads for Real Estate, hair and beauty salons, or small restaurants.
Click-to-Messenger ads can be placed on Messenger, Facebook, and Instagram, increasing your brand's reach on several platforms. The ads will appear in the platforms you place them on. Once clicked, they will redirect users to your conversation window on Messenger. When creating your Click-to-Messenger Ads, remember that informative ads perform better on Messenger while visually focused ads might attract more attention from Instagram.
2. Get Personal with Sponsored Messages
If you want to reach out to your customers directly, you can send a Sponsored Message to anyone you have previously connected with through your Facebook page. Sponsored Messages perform best with warm leads who have already expressed an interest or who are familiar with your brand. This ad type is especially useful for special offers, limited-time promotions, or services that are tailored to the users you're targeting.
Users won't see that the message is sponsored until they open it, so it won't immediately appear to be an ad. This form of ad placement is seamless, appealing, and informational.
3. Increase Brand Awareness with Messenger Ads
Ads that appear on the app's home screen are called Messenger ads. These ads function in the same way as Facebook ads, but they are less likely to put off consumers because they don't clog and disrupt users' News Feeds and they don't appear within users' Messenger conversations. Instead, they appear among users' already active list of Messenger conversations.
By placing ads within the Messenger app, you're placing your marketing messages within a platform that is frequently visited and widely used. As aforementioned, Messenger has 1.3 billion active users—that's 1.3 billion potential customers who can see your ads.
4. Take Advantage of Messenger's Analytics and Data Capabilities
Messenger ads are ideal for obtaining a ton of information about your audience and, consequently, prospective customers. You can view a variety of different metrics based on who interacts with your ad. Seeing how many impressions your ad receives and who is responding to it can help you develop your marketing strategy moving forward.
Messenger provides valuable insight into your follower base such as time zone, age, and messaging permissions. That, combined with Messenger's person-to-person environment, makes it the perfect tool for reaching and gaining trust from potential customers.
If you want to increase sales or expand brand awareness, creating meaningful relationships with your target audience is the quickest way to build loyalty and gain exposure for your company. Messenger ads allow you to distribute sponsored content to billions of monthly active users.
Advertising on Messenger gives you the option to target users in three different ways, depending on how many people you want to reach with each post. You can get as personal as you'd like, without taking too much real estate on users' feeds. For advertising that incorporates visual appeal and straightforward communication, use Messenger to market your business.