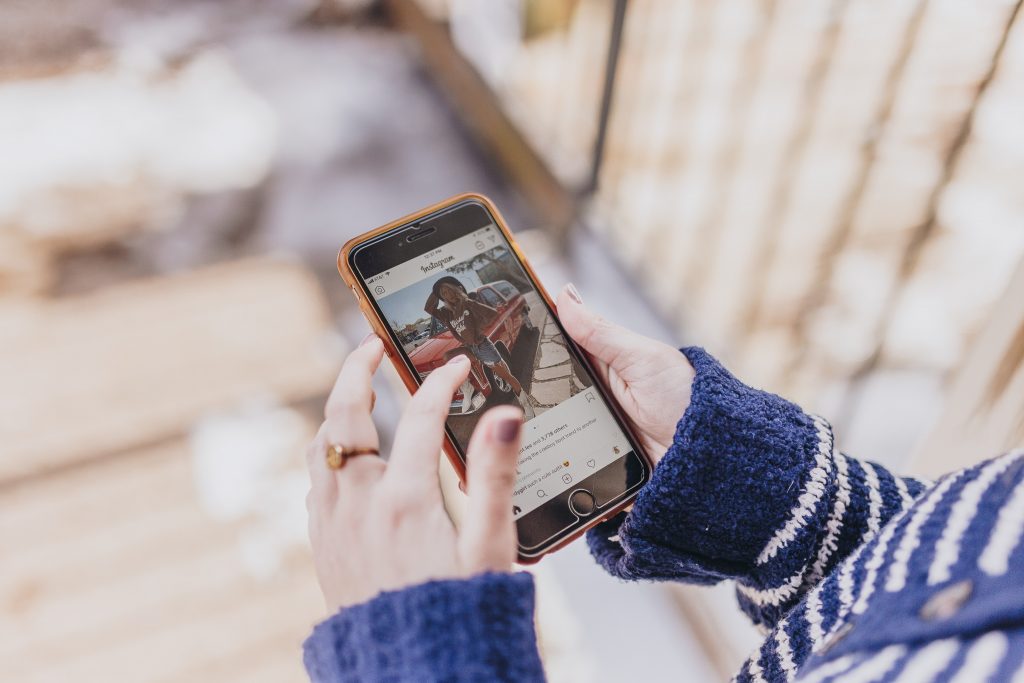 In today's digital age, social media advertising has become a powerful tool for businesses to reach their target audience and promote their products or services. Instagram, as one of the most popular social media platforms, offers a robust advertising platform that allows businesses to connect with millions of potential customers worldwide. It's a powerful platform for businesses to reach new customers and grow their audience. However, some small businesses and individuals may not have a Facebook Business Manager account, which is often a prerequisite for running Instagram ads.
In this article, we will explore alternative methods to run Instagram ads without a Facebook Business Manager account, providing a step-by-step guide to get your ads up and running. This means you can now run Instagram ads without a Facebook account or a Facebook Business Manager account. Previously, users could only run ads, manage campaigns, and track performance through Business Manager. Moving forward, users can do all that from Instagram making life easier for their advertising agency.
Please note that users who already connected their accounts to Facebook or Meta Business Manager cannot run Instagram ads independently.
How to Run Instagram Ads without a Facebook or Business Manager Account
To run Instagram ads without a Facebook or Business Manager account, follow these steps.
Step 1: Create a professional Instagram account.
Download and install the Instagram app on your mobile device. Log in to your Instagram account or create a new one if you don't have one already.
If you don't already have a professional Instagram account, you'll need to create one. To do this, go to your profile and tap the three dots in the top right corner. Then, select "Switch to Professional Account."
Step 2: Find and Promote the Content On the Instagram app, find the post you want to turn into an ad and click "Promote."
On the Instagram app, find the image or video content that you are looking to promote. The promote option is only available to users with a professional account. If you don't see the "promote" button, switch from a personal to a business account. Tap on the hamburger icon (three horizontal lines) located in the top-right corner of the screen.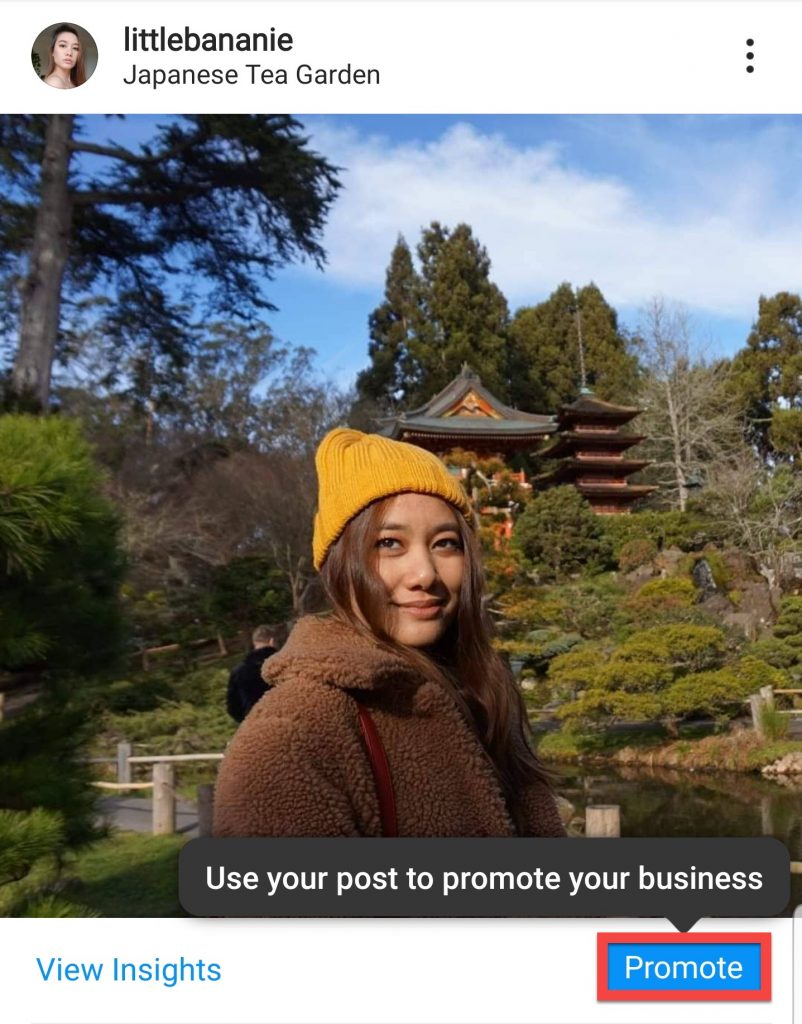 Step 3: Choose your destination then click the arrow icon to proceed to the next step.
The destination is the landing page where your ad will take users. You have three options to select from:
You can send users to your Instagram profile
You can send users to your website and a valid URL must be provided.
You can send users to your direct messages on Instagram.
Please note that all content, videos and imagery must adhere to the Meta advertising standards which are designed to help support meaningful connections between people and businesses across Facebook, Instagram and other Meta technologies. The policies include elements such as personal attributes, sensational content, cryptocurrency, dating, alcohol, online gaming, personal health, social issues and politics. Please review these before uploading ads to ensure they will qualify to be run as ads.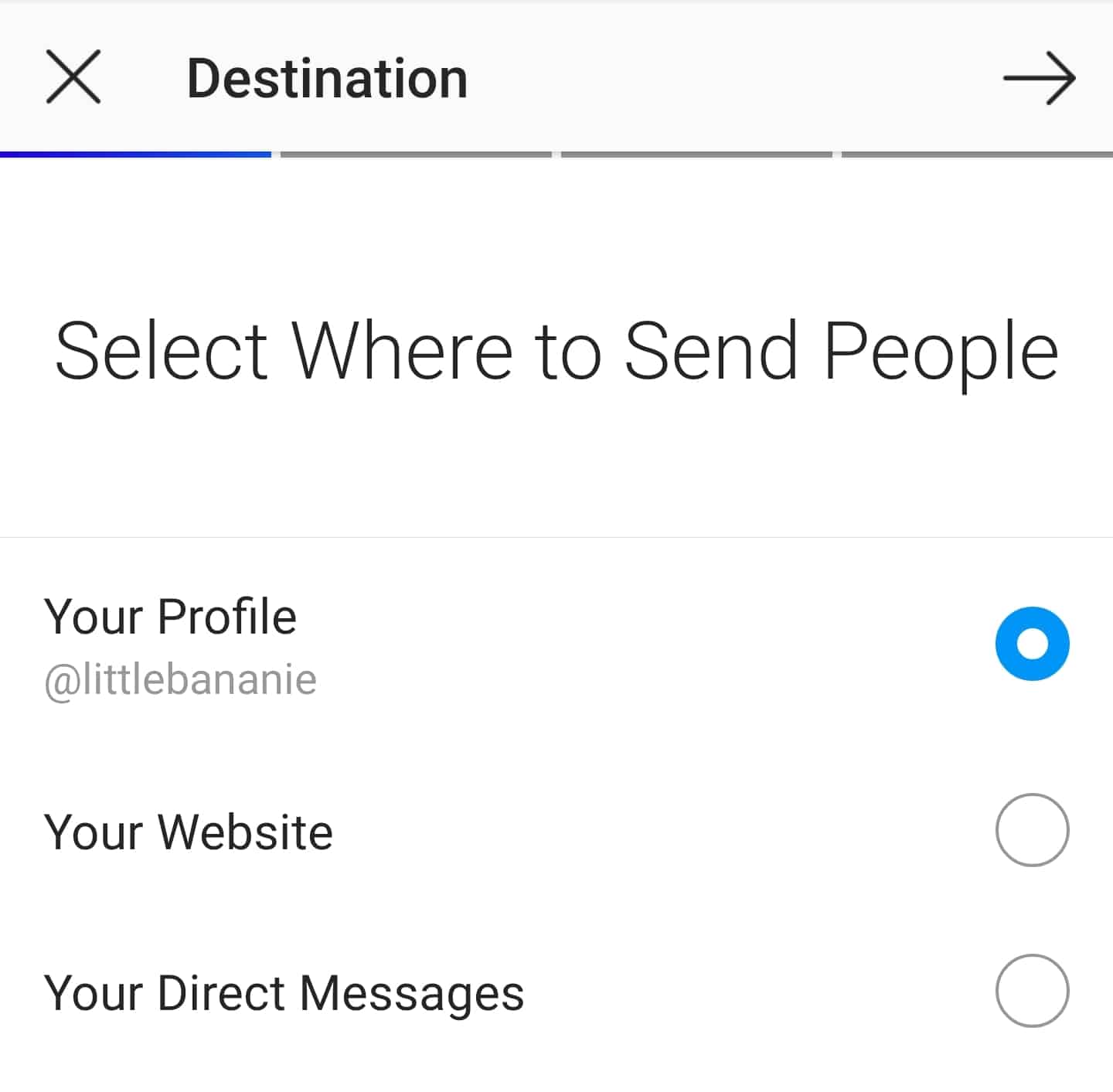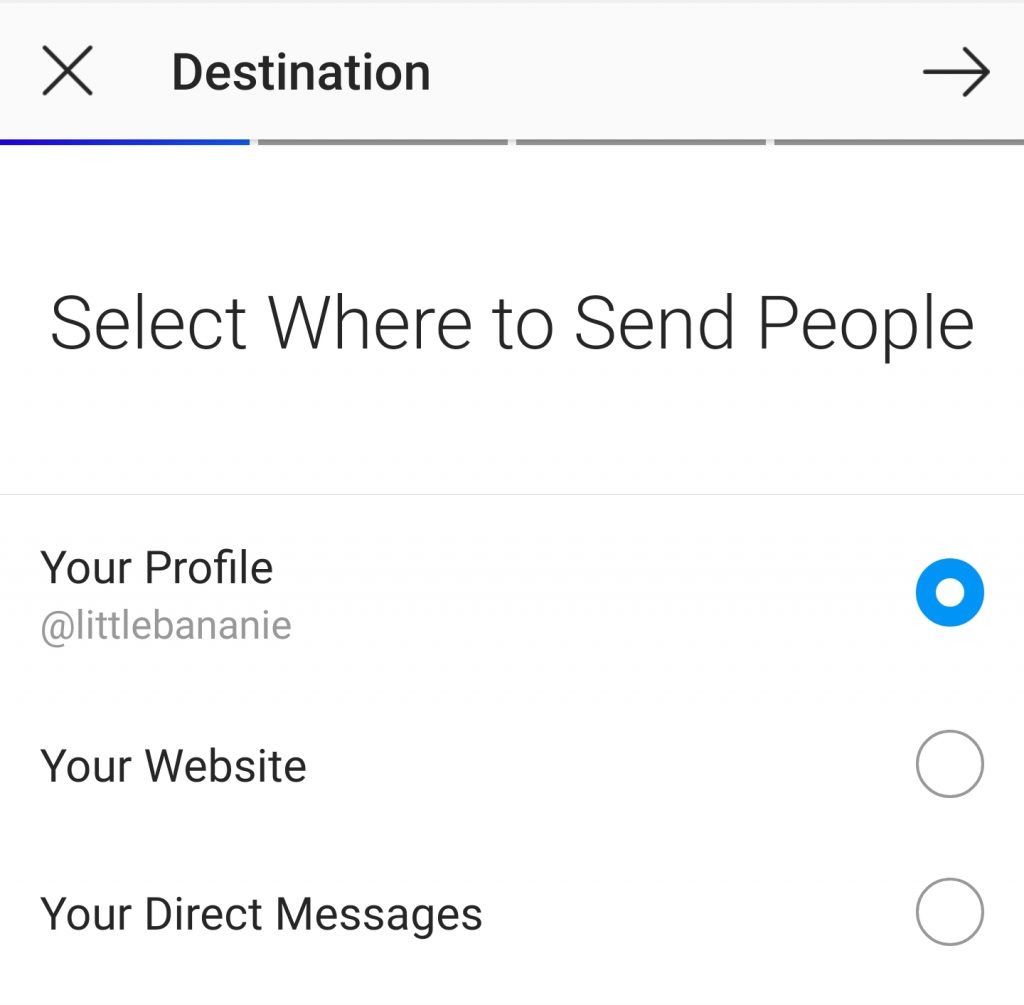 Step 4: Select a target audience.
One of the key elements to running successful ads is to ensure your ads are shown to the correct user. This means you will need to focus on exactly who you want to show your ads to. When running ads directly from Instagram, you can either target users who are similar to your followers or create your own audience, manually choosing the audience location, interests, and age. Here is a quick breakdown of each option:
Automatic: You would choose this option if you are limited on time or unfamiliar with the advertising platform. When selected, Instagram will show ads to your followers along with other individuals on Instagram that have similarities to your followers. This allows your ads to reach your core followers along with new people that should be very similar to your followers.
Create Your Own: In our opinion, this is where the magic happens. Creating your own targeting allows you to select users based on demographics (age, gender, etc), location (country, state, city, zip, radius around a location, etc), interests (what a user has shown interest in) along with behaviors (online shopping, likely to leave a comment, etc). This allows you to make sure your ads are only shown to the people who are most likely to fit your targeting. One of the most common ways this is used is to help find other followers for your profile. To do this, you would most likely select your target demo along with other celebrities, influencers or individuals that share the same core audience as you.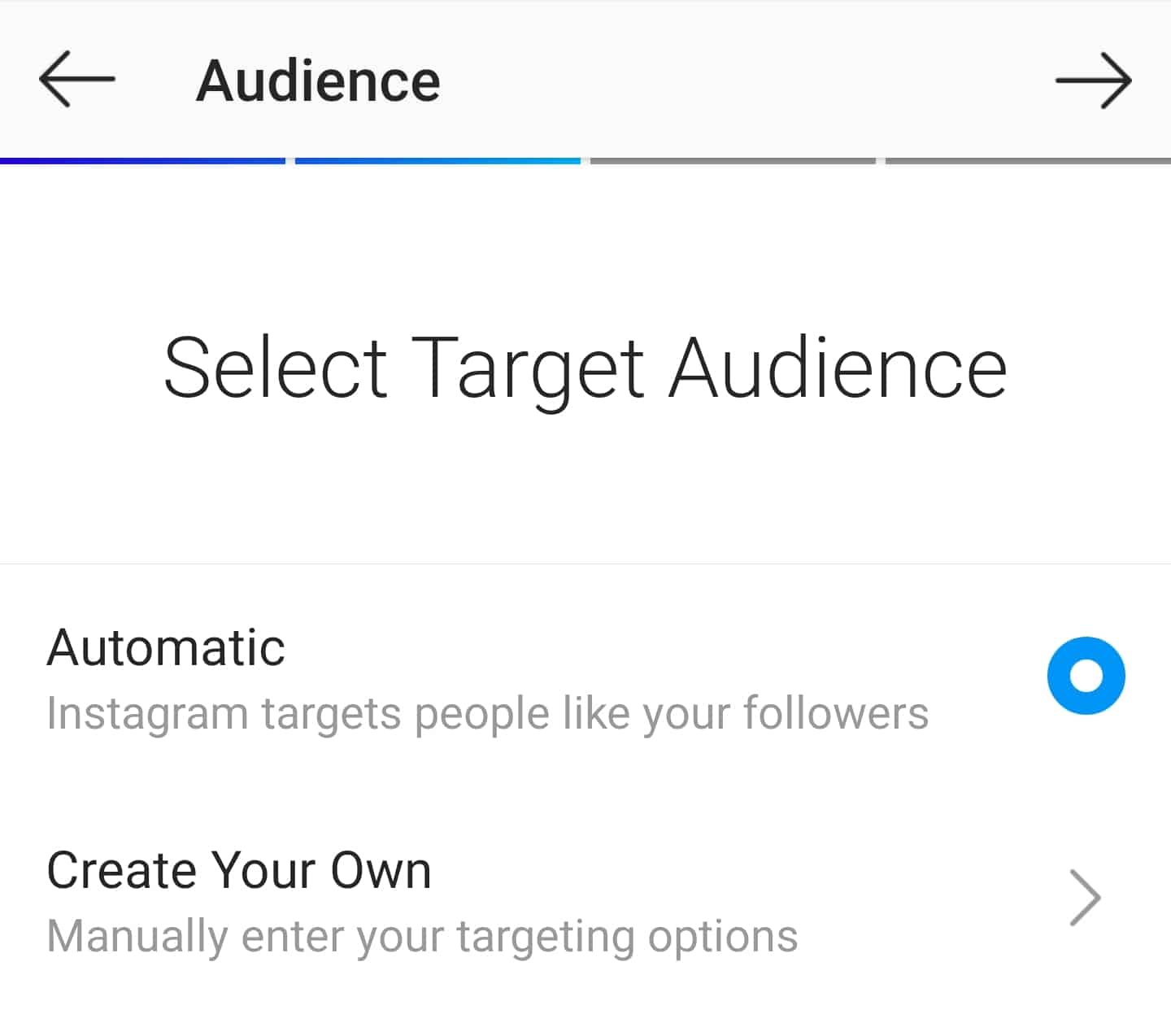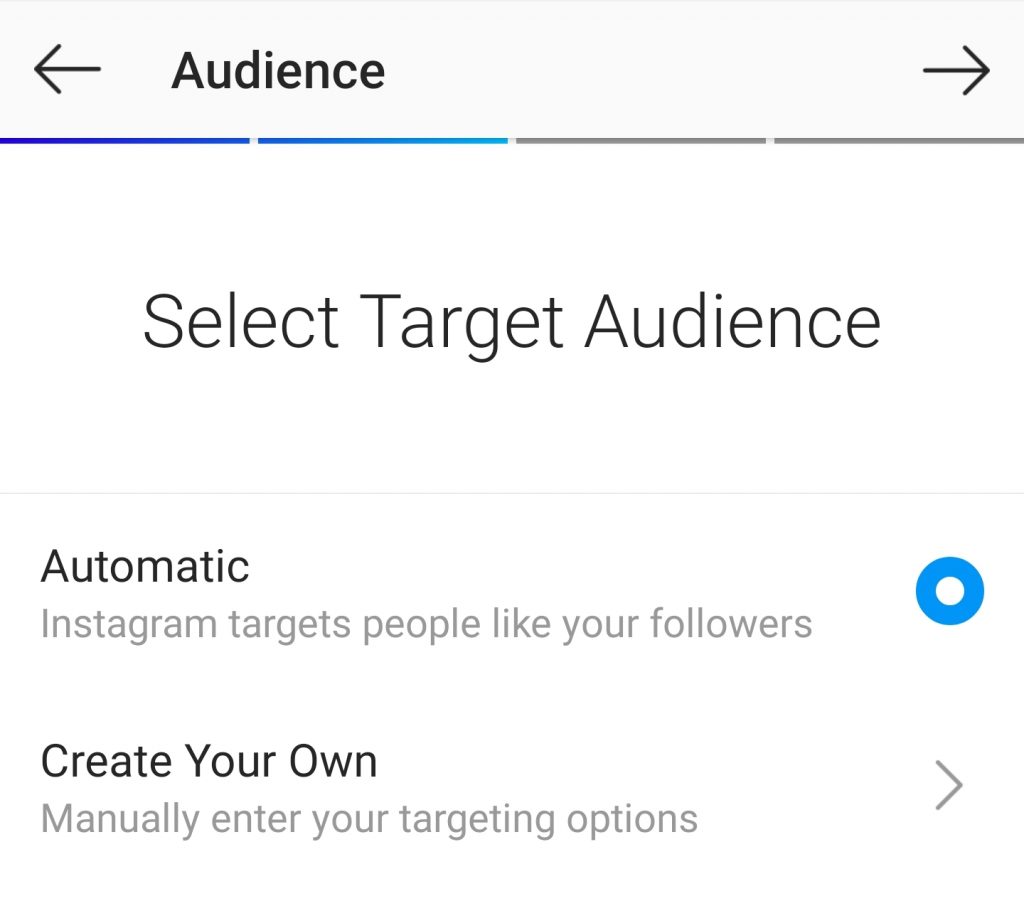 Step 5: Set a budget and duration.
Your daily budget can be as low as $1 or $1,000 per day. Instagram gives you a slider that allows you to quickly select your target budget during this time. The more you spend, the more results you will get from your campaigns. Please note that during your campaign, Instagram will most likely spread out your ad spend over a 24 hour period of time, rather than just spending it all at once. This means users will be shown your content throughout the day.
The duration of your campaign can be as short as 1 day or as long as 30 days. Some influencers or content creators want to ensure they are reaching their audience and will simply advertise specific content for a 1 day period of time. While this is a shorter period of time, they will promote each piece of content they put out to ensure its being seen by their audience. Using a longer period of time, such as seven days or 30 days, gives you the ability to reach more users and users that may have not logged into Instagram that day.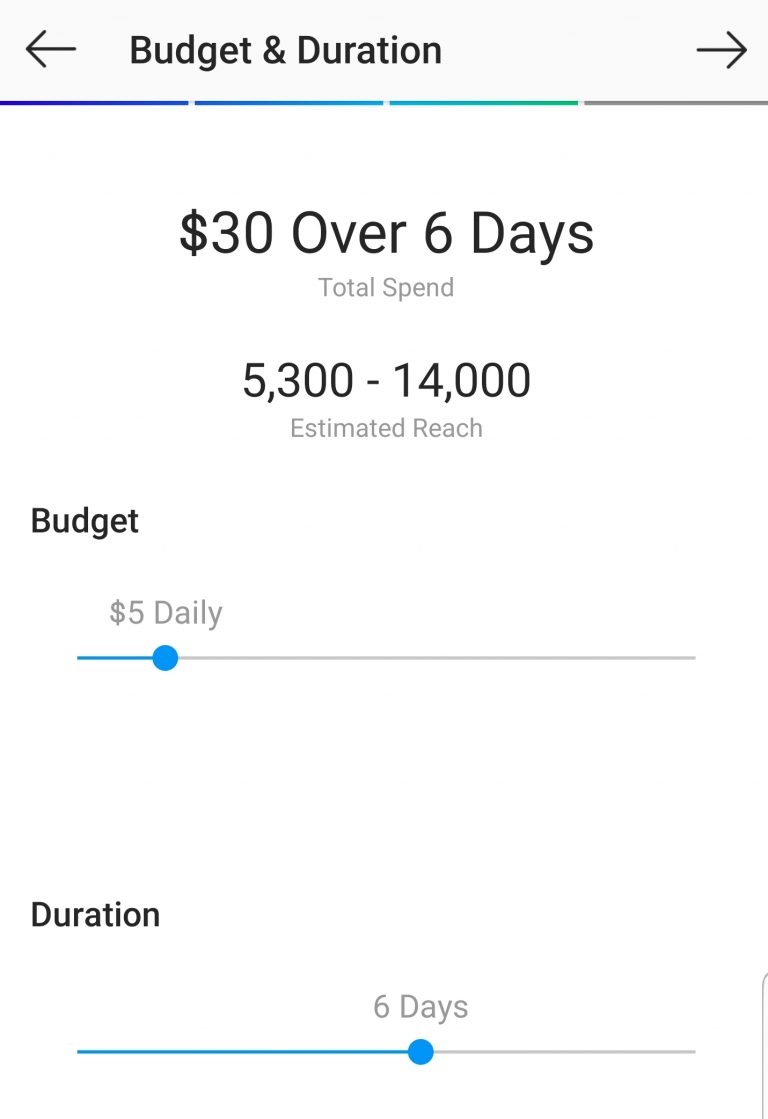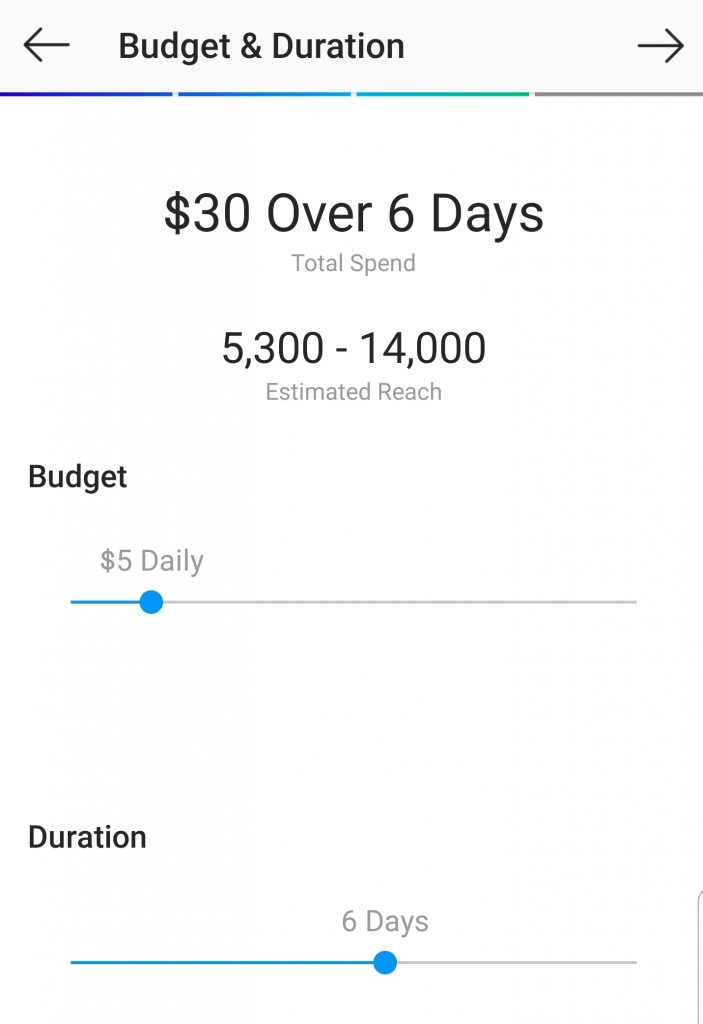 Step 6: Enter your payment method then click "Promote."
Before your ads can go live, you will need to enter in a billing option. You will be asked to choose your country (this will determine by which currency you will be charged) and payment method. When entering in payment method, credit card is the most common, but you also have options to use a debit card or PayPal account. Payments are generally made in batches, this means Instagram will begin showing your ads until a threshold amount is reached, for example $25. When your ads reach $25 in charges, your credit card will be charged and the ads will continue running. As you spend more money with Instagram ads, you will see the threshold start to increase over time. If there are any issues with the billing such as an experienced card or a card over the limit, all your ads will immediately be stopped until the billing issue is resolved with your account.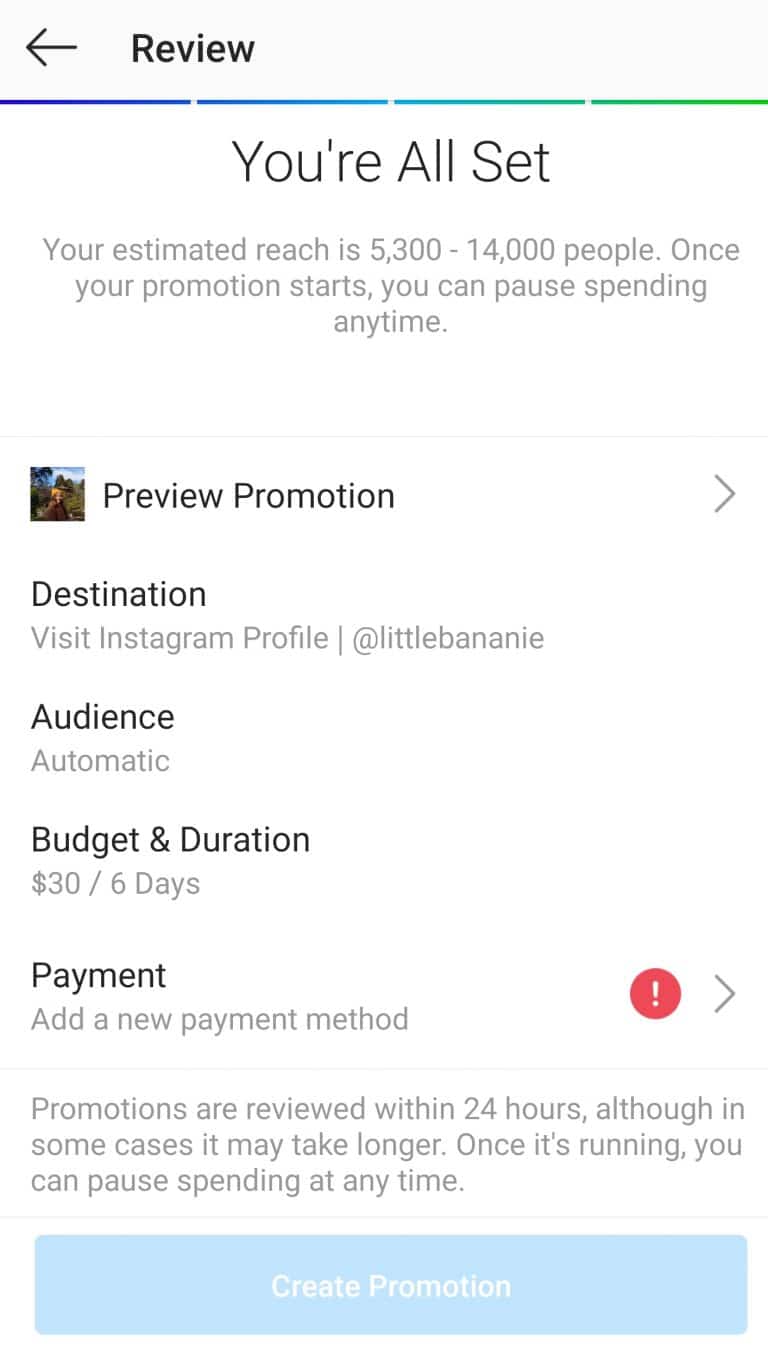 How to Check if Your Instagram Account Is Connected to Facebook
If you're unsure whether or not your Instagram account is connected to Facebook, you can check straight from the app. Follow these steps.

Step 1: From your profile, tap the three-lined icon on the upper-right corner.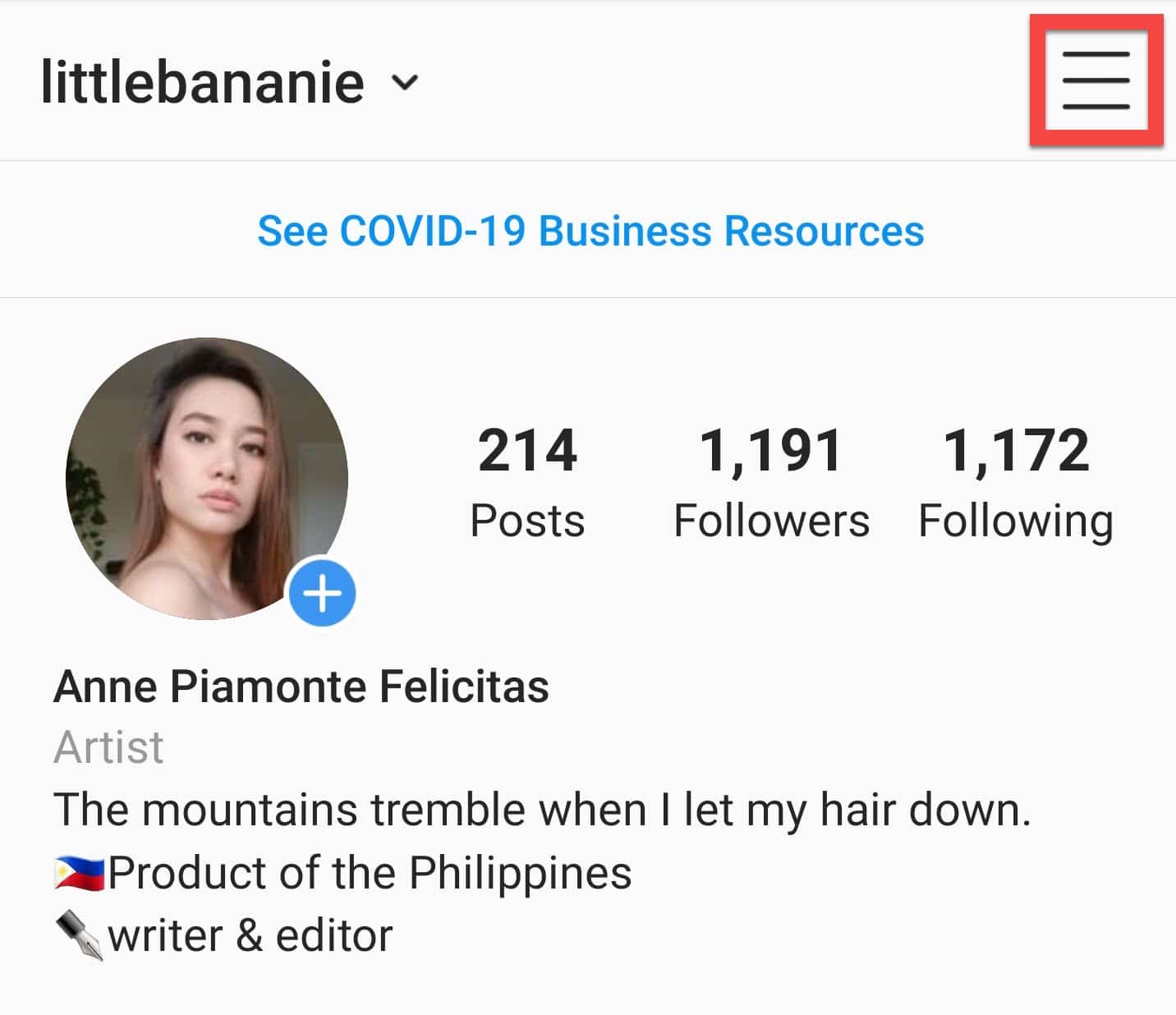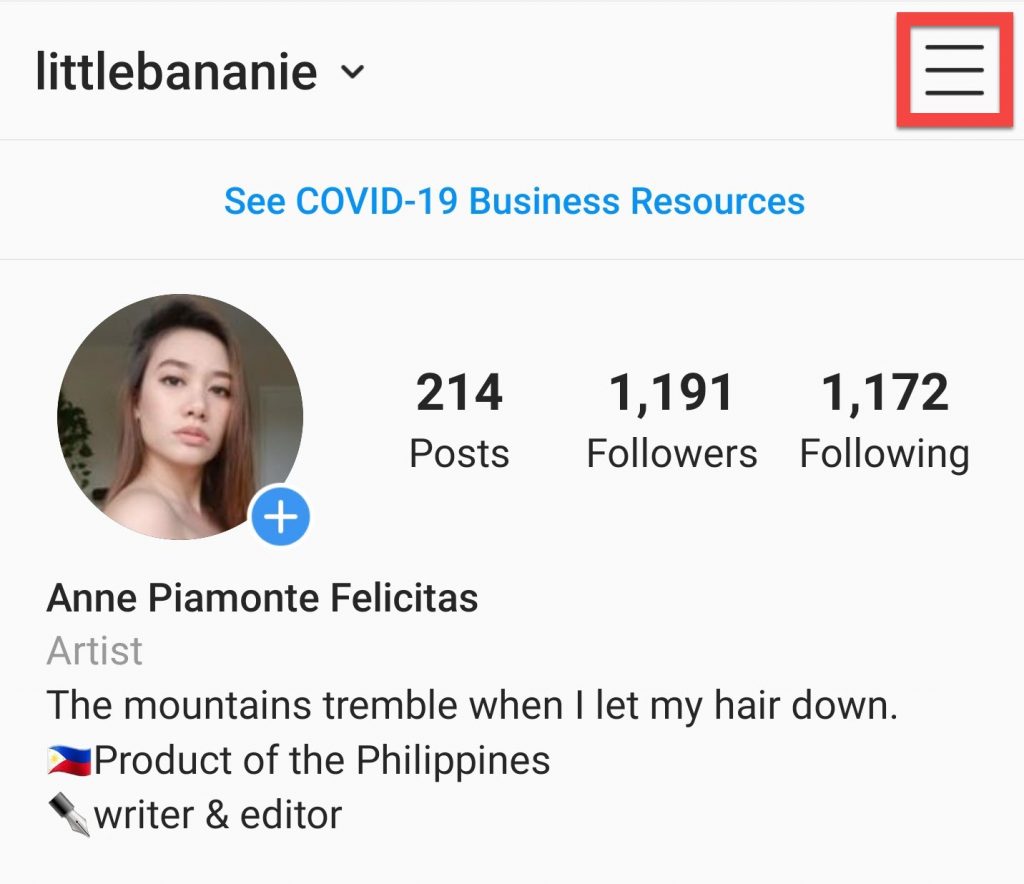 Step 2: Click "Settings."


Step 3: Click "Payments."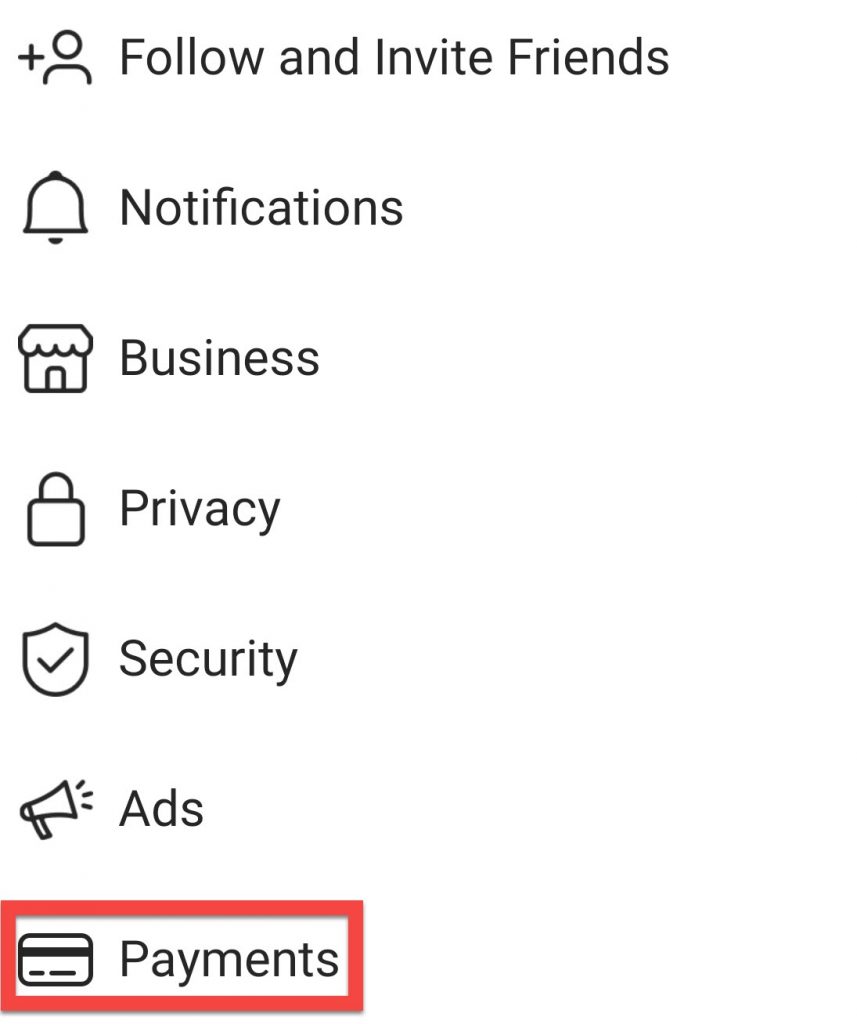 Step 4: Click "Promotion Payments."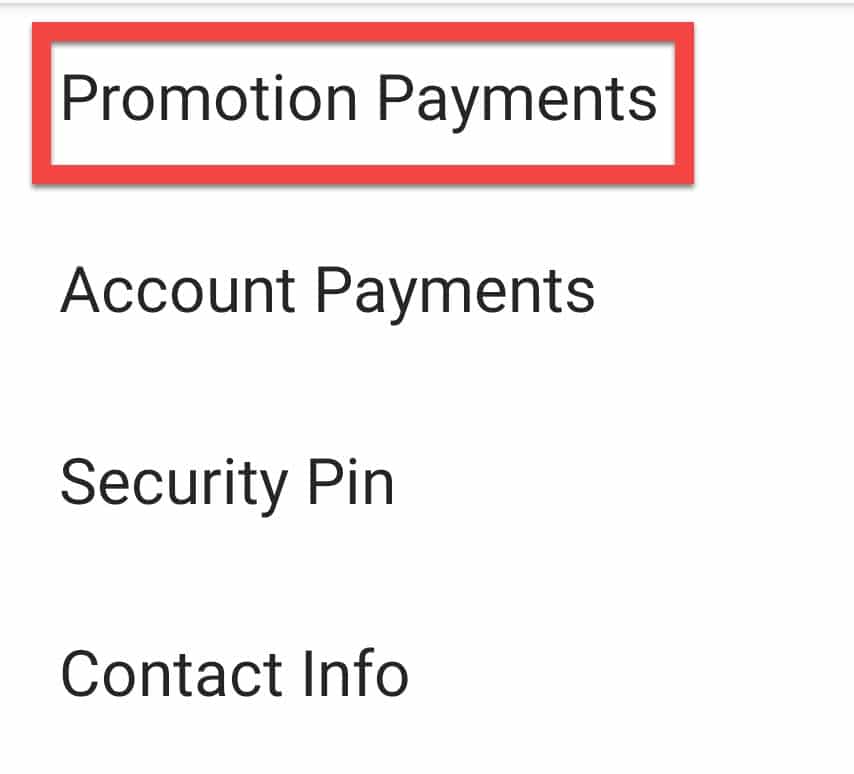 Step 5: Look for "Your Account."
Under "Your Account," you will either see a long string of numbers or a business name. If you see numbers, then your account is not connected to Facebook. If you see a business name, then it is connected.


Additional Tips for Running Instagram Ads
Use high-quality images and videos. Your ad images and videos should be high-quality and visually appealing. This will help you capture the attention of your target audience.
Write clear and concise ad copy. Your ad copy should be clear and concise, and it should tell your target audience what you're offering and why they should care.
Use relevant hashtags. Hashtags are a great way to reach new people who are interested in your products or services. When you're creating your ad, be sure to include relevant hashtags in your ad copy.
Track your results. It's important to track the results of your Instagram ads so you can see what's working and what's not. You can use the Instagram Insights tool to track your ad performance.
By following these tips, you can create and manage effective Instagram ads that will help you grow your business. Running Instagram ads without a Facebook Business Manager account is possible through various methods, providing flexibility for small businesses and individuals to leverage the platform's advertising capabilities. Whether you choose to use the Instagram mobile app, the Ads Manager on your Facebook account, or third-party advertising tools, the key is to create compelling ad content that resonates with your target audience. With strategic planning, Instagram advertising can become a powerful tool to boost brand awareness, engagement, and conversions, even without a Facebook Business Manager account. So, get creative, define your marketing objectives, and reach your audience on one of the most engaging social media platforms on the internet.
By Anne Felicitas