Perhaps you already have a Facebook profile, fan page, and Business Manager. You have it all. You have ad accounts to manage, clients to appease, hell, you even have successful ads running as you read this.
However, perhaps you're missing something. Perhaps you realize you need to create a Facebook ad account or another ad account in Business Manager. How do you add an ad account? Will it require a long, arduous process?
The good news is, like most actions performed on Business Manager, adding a new ad account takes less than five minutes. With our help as a Facebook ad agency, it'll take less than two. Follow the steps below to create a new Facebook ad account in Business Manager.
Click "Add New" & "Ad Accounts"
To begin, click "Add New," the green button located on the upper right side of your screen. When the drop down menu appears, click "Ad Accounts".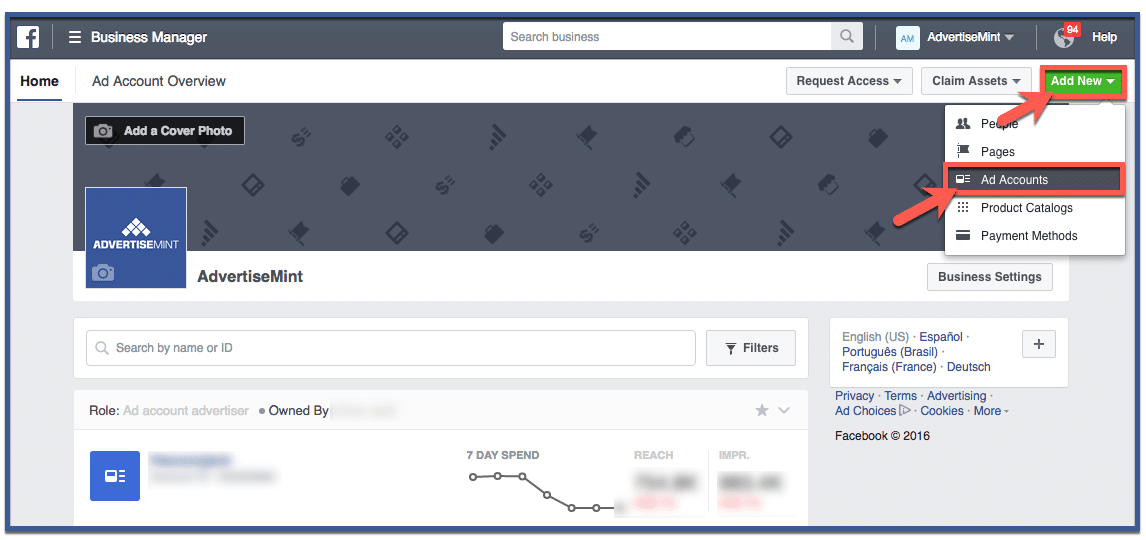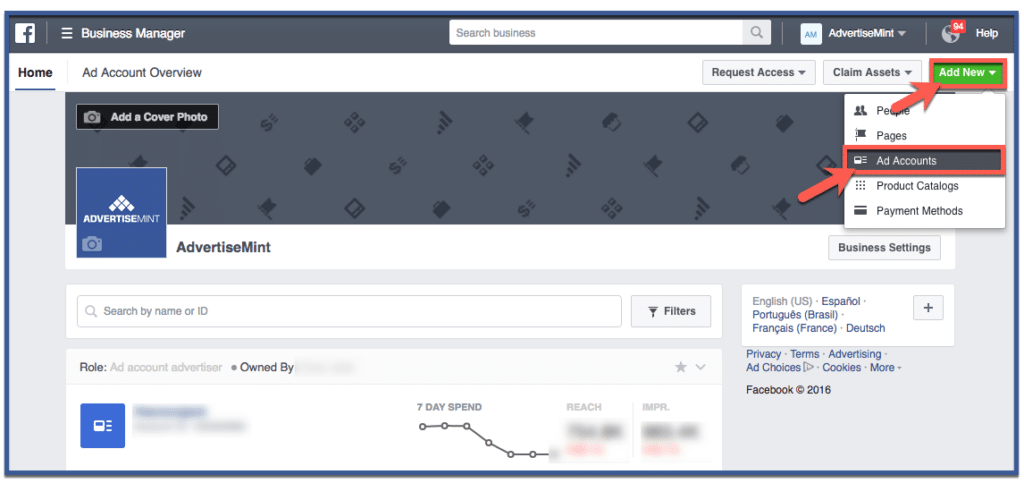 To create a new ad account, answer the required fields below. You will need to create an ad account name (most ad account names are the names of clients' businesses), include a partner who will advertise on your behalf, your time zone, currency, and payment method. Afterward, click "Create Ad Account".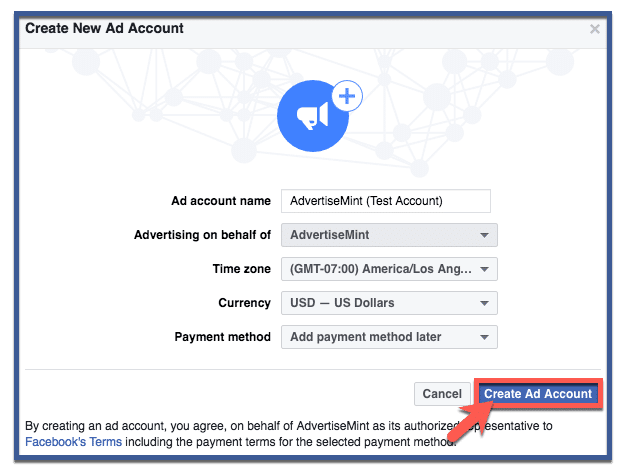 Add people to your account
Facebook will then allow you to give people access to your account. When selecting people, you can also assign roles. You'll see here that we just assigned the roles of those who work at our Facebook advertising agency. Because this step is optional, you can choose to skip. Otherwise, choose who you want to have access then click "Save Changes".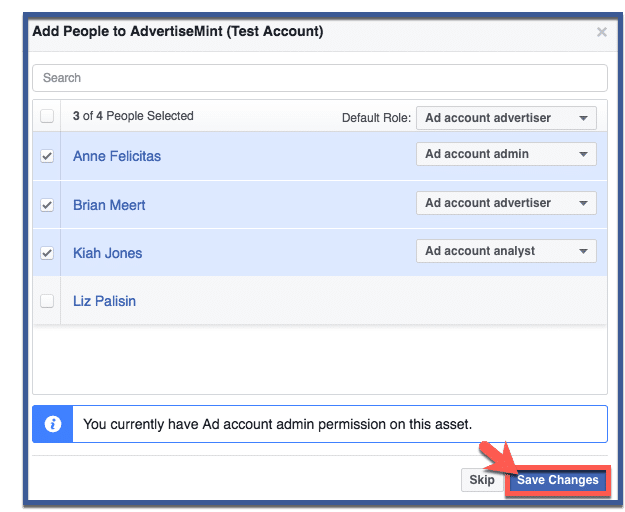 Click "OK" to finish.

You new ad account will appear here. Whether you're advertising your business, personal brand, or making a Facebook political ad, make sure you're familiar with Facebook's ad policies before you start using your new ad account. This will help you ensure that your ad avoids the common reasons Facebook ads are rejected.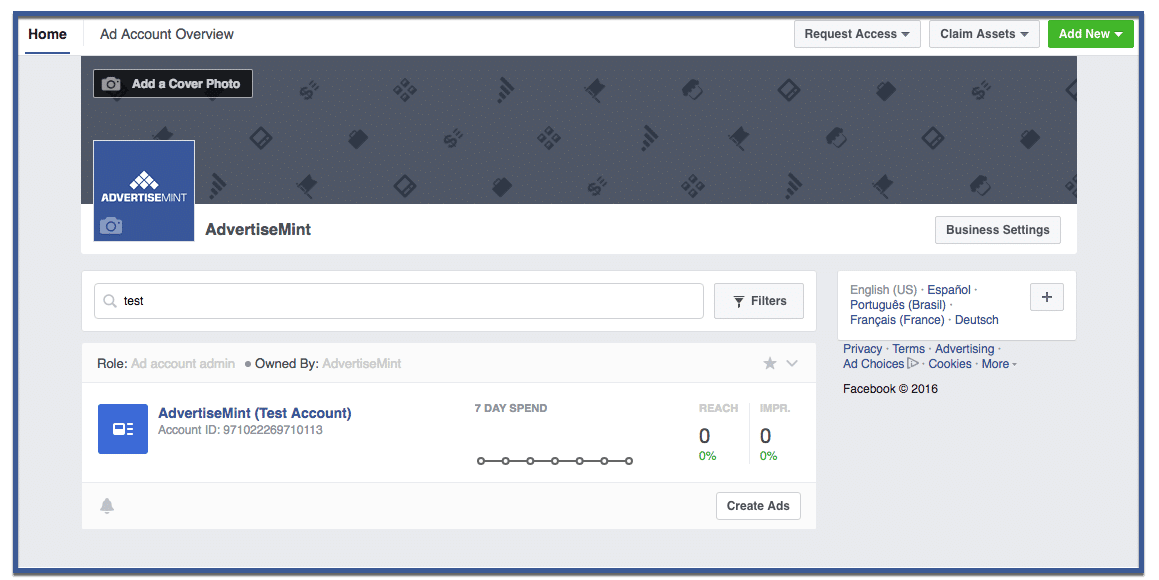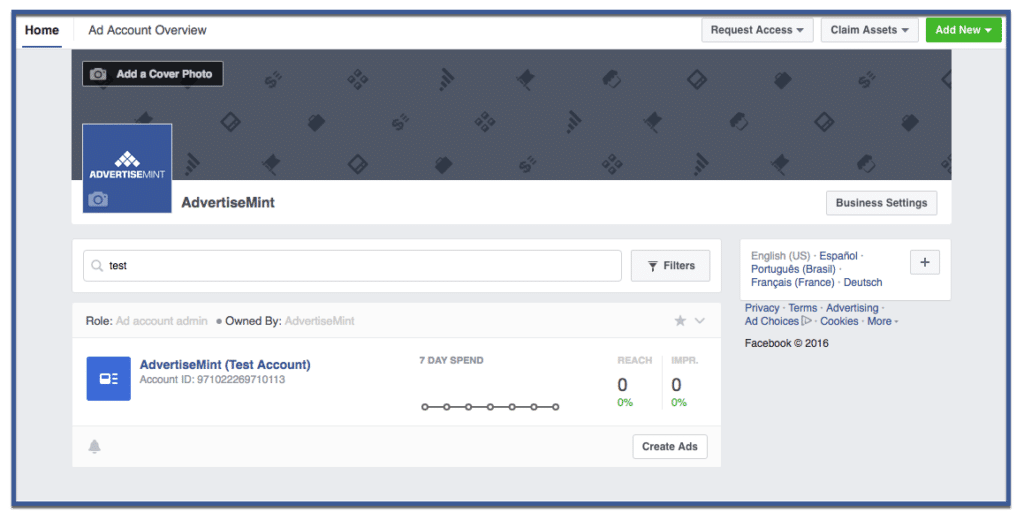 Recommended Articles Related to Facebook Advertising:
Was this How To article creating a new Facebook ad account on Business Manager easy and helpful? Leave your thoughts on the comments section below!
Learn More:
Comments
comments