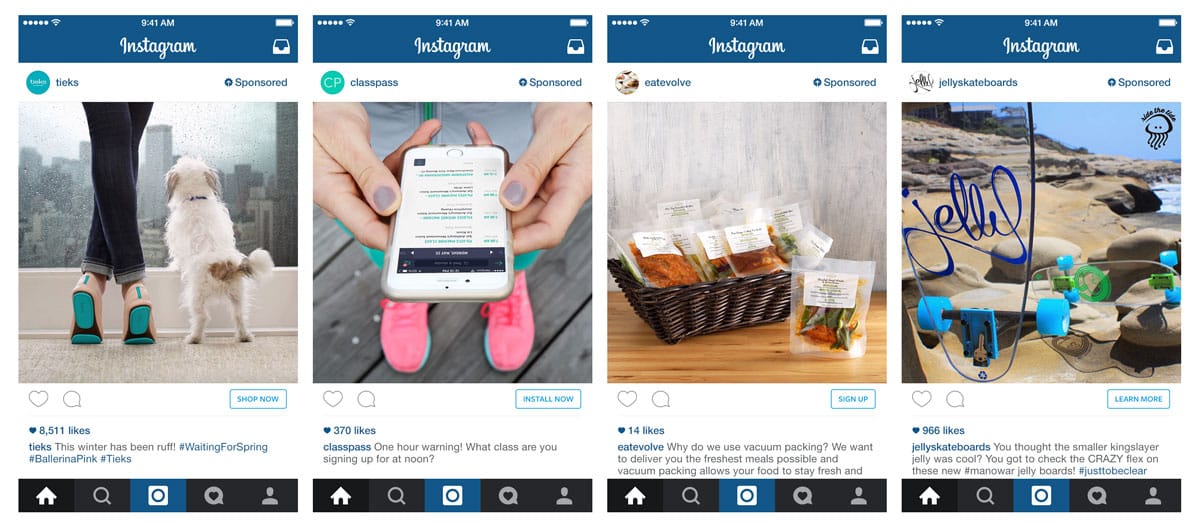 After Instagram saw a performance increase of 45% and an online conversion of 70% after releasing a new and improved, more visible call-to-action button in June, Instagram decided to roll out more action-driving improvements to ads on its platform. As Instagram developed this new update, it had these goals in mind:
1. To drive better visibility
2. To drive better interaction between Instagram users
3. To drive better performance for advertisers
Here are the three Instagram updates you should look out for starting September 26.
1. Highlighted call to action
To encourage people to take an action, Instagram designed a call-to-action button that lights up when users show an interest on the ad. Showing interest includes resting on the ad for four seconds, liking the ad, or tapping the profile name of the user who posted the ad.
2. Call to action on the comments section
To encourage users to engage with a business faster, Instagram added a call-to-action button on the comments section. The CTA will appear as soon as someone opens the comments section of an ad. '
3. Simultaneous URL load and video play (in testing stage)
Instagram also created an update that allows people to explore, browse, and take action on a landing page while an Instagram video ad continues to play with no interruptions. People can also easily change the video to full screen or dismiss it if they prefer to browse the web page.
Recommended Articles Related to Facebook Advertising:
Do you like Instagram's three new updates? Share your thoughts below!
Comments
comments