After diligently posting your beloved blog posts or articles on every social media network, hoping to increase web traffic and engagement but to no avail, you might resort to boosting your post on Facebook (paying Facebook to show your ads to a wider audience). Although doing so would be a cunning move, it's important that you know how to craft Facebook ads that will urge your readers to click, engage, or share your blog post.
There are four ways you can upgrade your Facebook ad creatives to generate conversions, ways which were tested and approved by Keywee, a digital marketing agency that has created and managed digital ads for major publishers such as The New York Times, BBC, and National Geographic.
While A/B testing thousands of ads for its clients, Keywee found the best four ways you can create Facebook ad creatives that convert.
1. Use Listicle Headlines
It's important that you carefully craft your headlines, the words that appear immediately beneath your ad's image.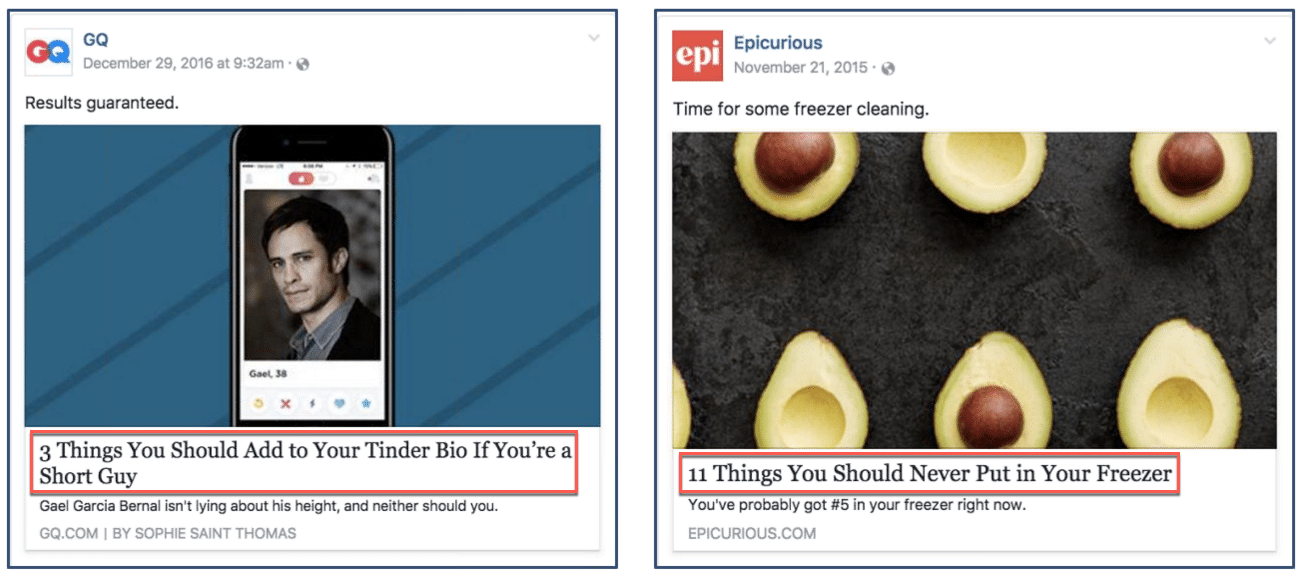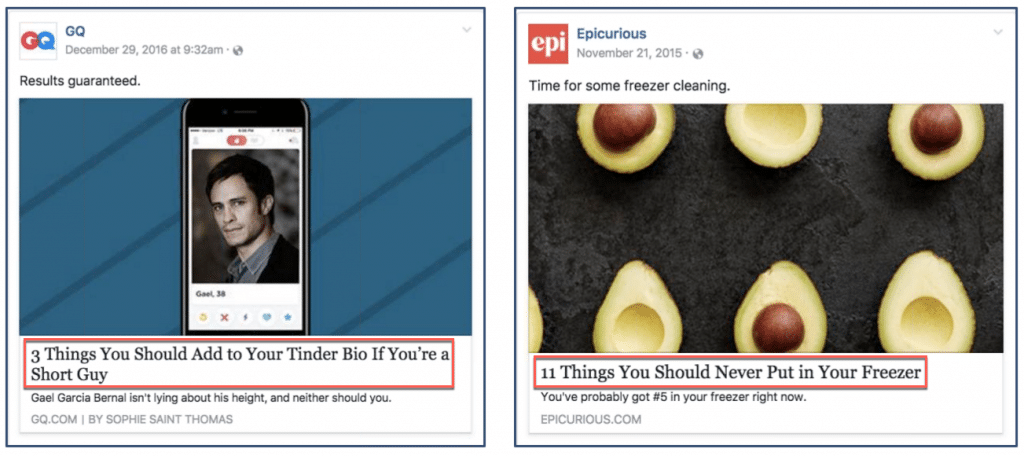 Headlines are so important, in fact, that they can influence your readers into clicking your ad. In one of its ad experiments, Keywee found that a headline using a listicle formula performed better than other headlines: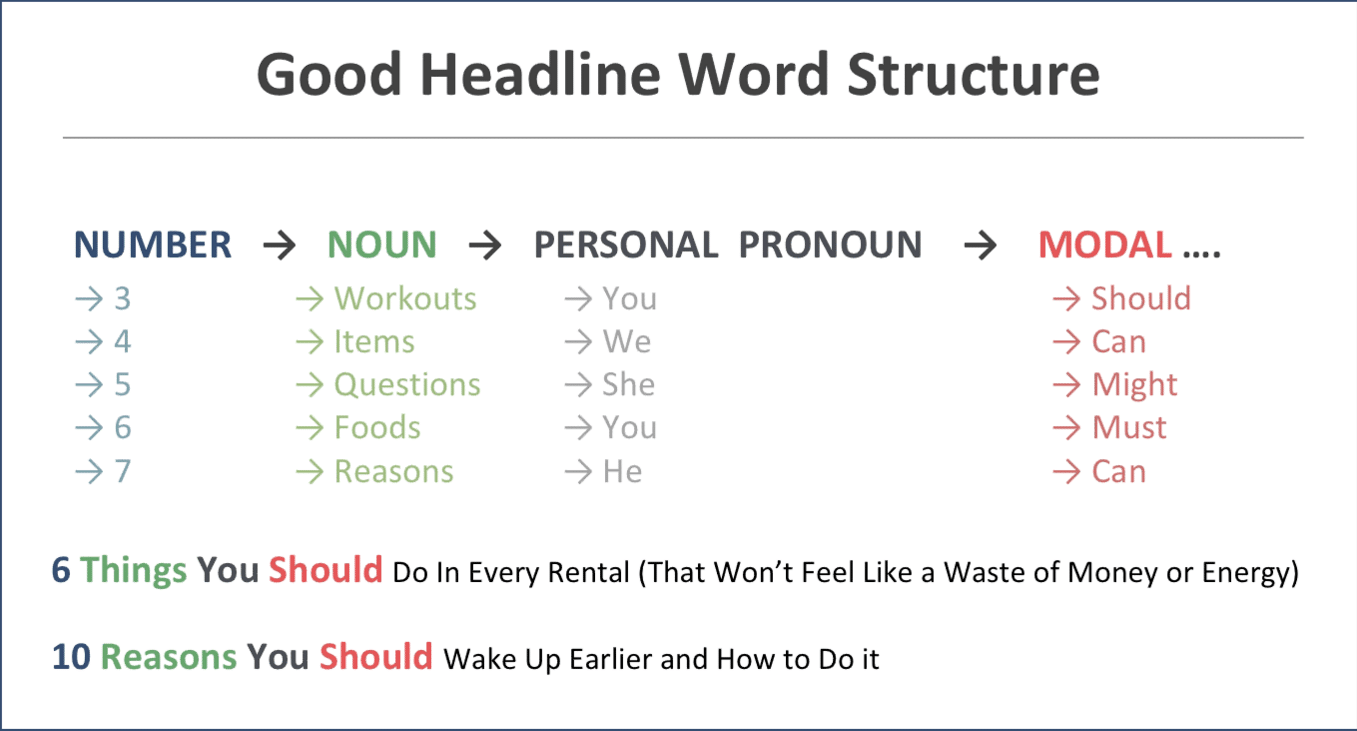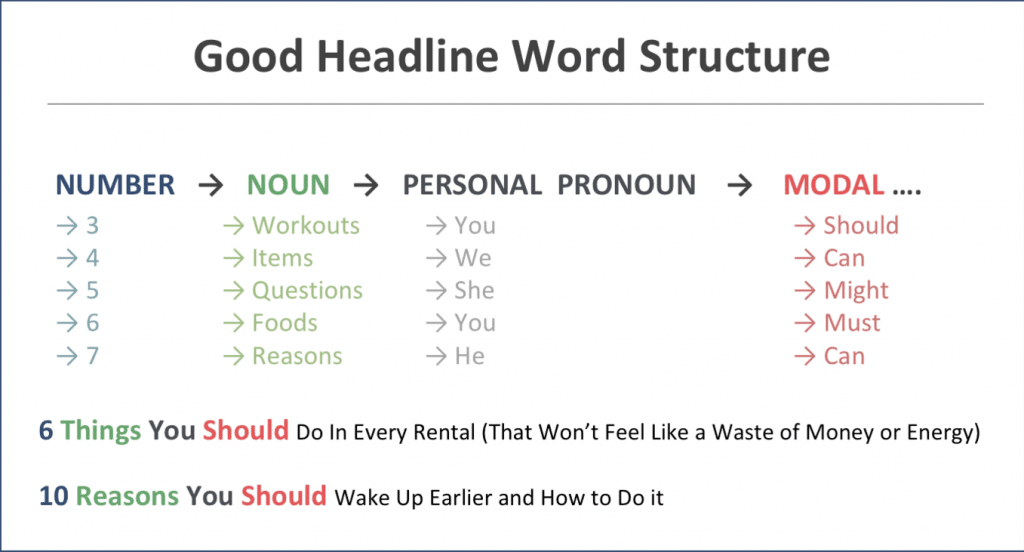 The listicle (short for list and article) formula results in higher CPRs, Keywee found. It's not surprising why Keywee chose this formula, a formula that other major publishing companies, such as Buzzfeed, also use with great success. Listicle headlines have proven to garner more clicks. They are the headlines that go viral, that people share and engage with. There are several reasons for this:
Numbers attract the eye and provide concrete detail: with a list, your readers know exactly what to expect upon clicking the article.
Personal pronouns single out readers: readers are more likely to respond when a headline directly calls to them. Furthermore, personal pronouns create a sense of familiarity between you and your readers.
Modals' imperative tones urge readers to take action: modals such as "should" and "must" are words that cause readers to believe that they have to do something. Modals suggest that the action you're urging readers to take is necessary.
2. Keep Your Post Text Between 20-75 Words
Post text, which appear above your ad's image, affect your ad's reach.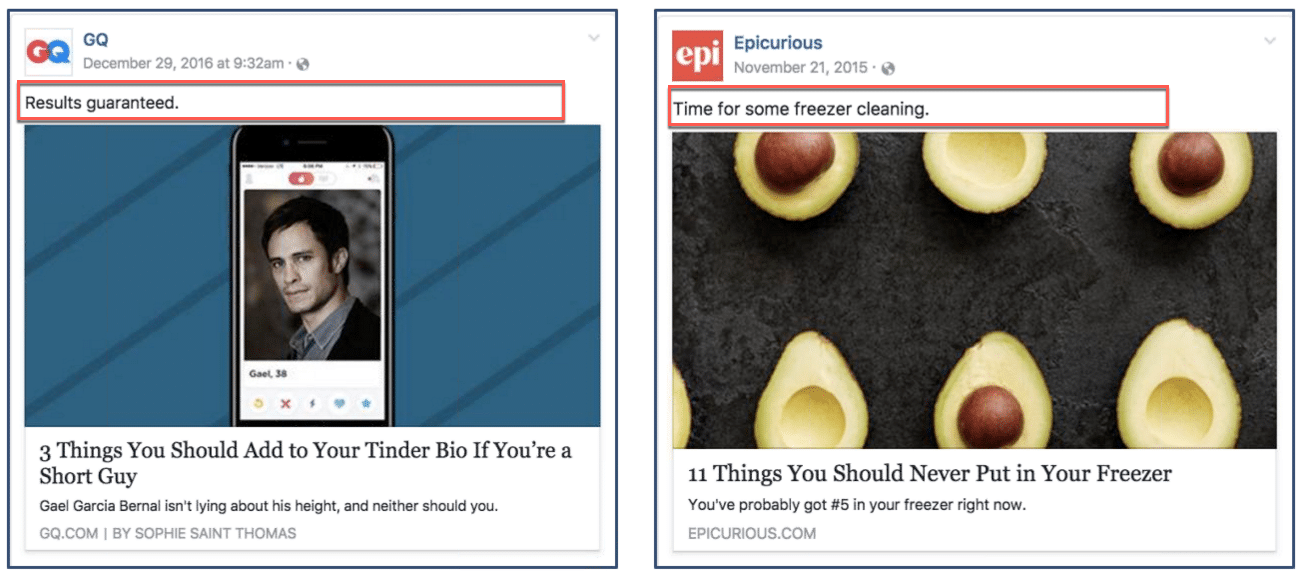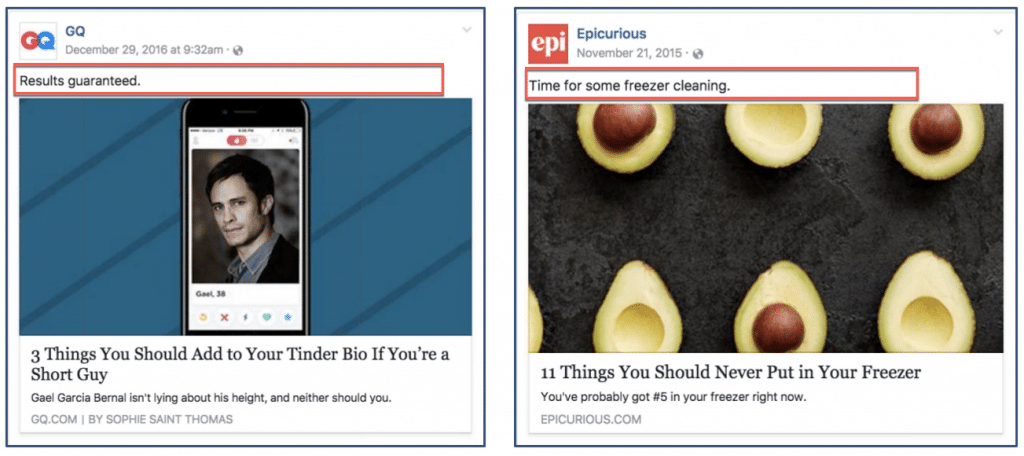 Keywee analyzed over 230,000 organic posts from over 300 publishers and found that the amount of text in a text post affects how it is prioritized in Facebook's news feed, as well as its organic reach.
In the graph, the number of reach increased exponentially with the post text word count of approximately 20. After the 20 word count, the number of reach enters a plateau, with a slight rise at 55 words.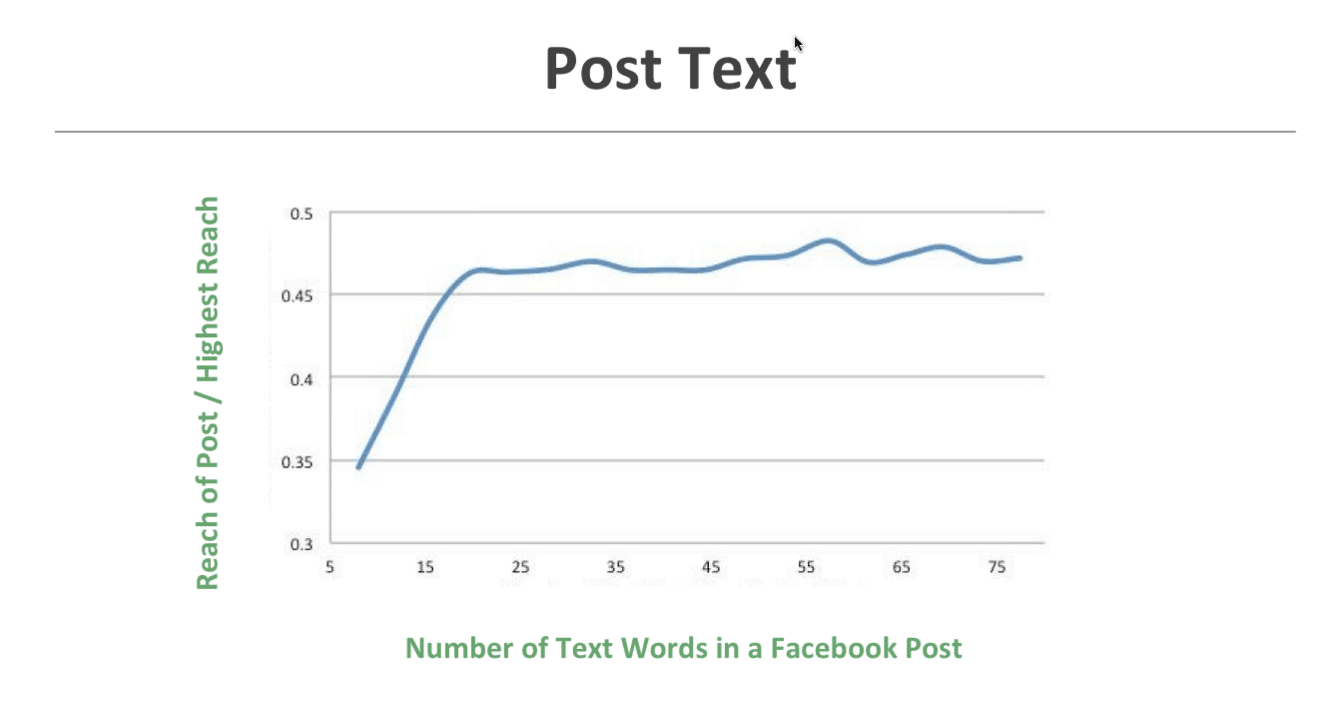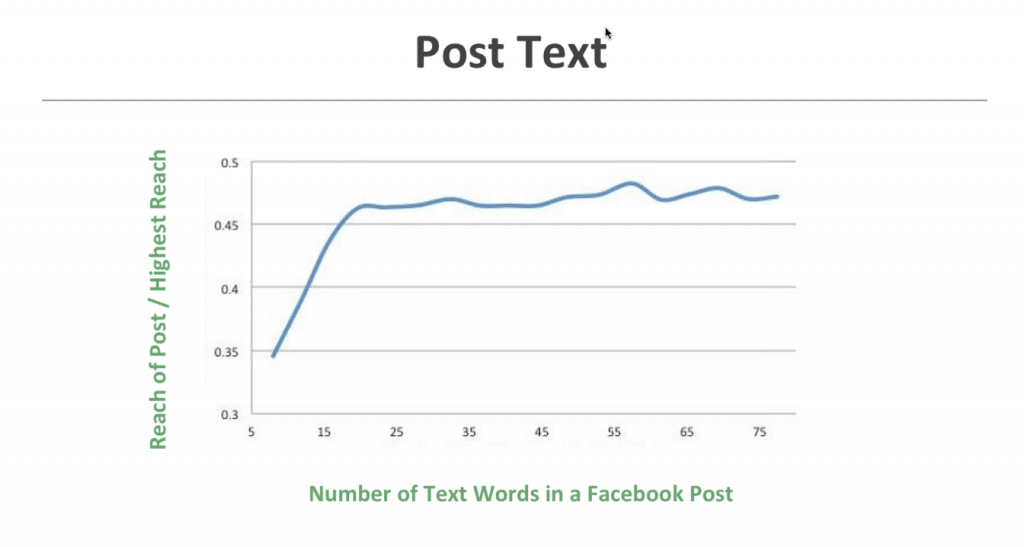 This graph shows that keeping your word count between a range of 20-75 is key to obtaining the highest reach.
3. Use Images with Identifiable People or Objects
When Keywee A/B tested two ads for Fortune, one with an image of Beyonce and the other with an image of an unidentifiable woman, it found that the ad with the image of Beyonce performed better than the ad with the image of an unidentifiable woman.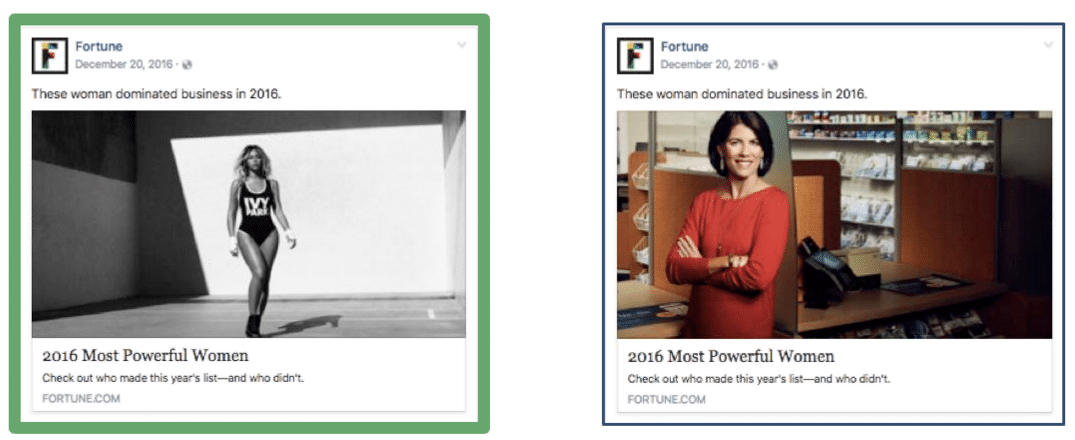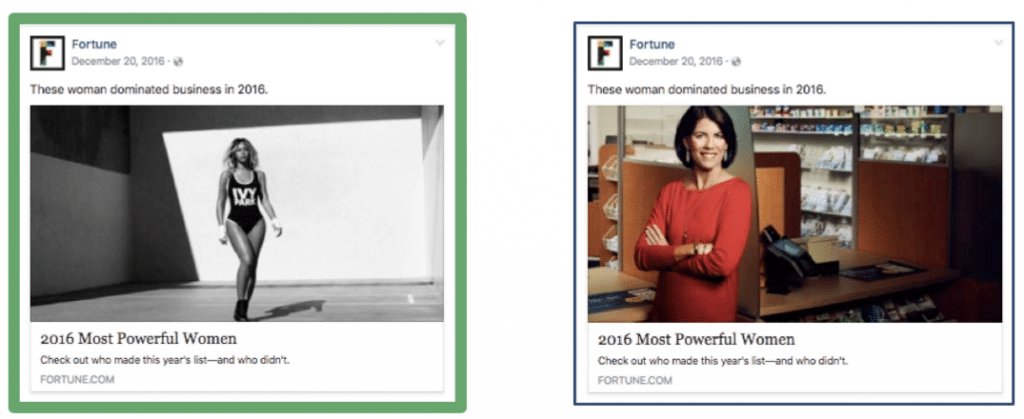 The results prove that readers are more likely to click on an ad when they see a figure they recognize. This practice is so effective, in fact, that the use of public figures in ads is widespread among different brands. Take Maybelline's ads, for instance. The brand has hired Sarah Michelle Geller, Julia Roberts, and Sofia Vergara to endorse its cosmetics. Meanwhile Proactive has used Katy Perry, Kelly Clarkson, and Alicia Keys to promote its products.
When readers see a public figure on an ad, especially if they like that public figure, they are more likely to trust that ad and consequently click on it. Using identifiable people and objects in your ad's image builds your brand's credibility.
4. Use Images Relevant to Your Audience
The adage "Know thy audience" is an important one, especially in advertising. Not only does it significantly improve your ad targeting, but it also improves your conversions when applied to your ad's image.
During its A/B testing experiments with WhereTraveler, Keywee found that ads with images relevant to its target audience performed better than ads with irrelevant images.


In the example above, Keywee used an image of Hollywood for an ad that targets people interested in traveling to LA. In the second example, Keywee used an image of a popular Broadway musical, Hamilton, for an ad that targets travelers interested in visiting New York. Finally, in the third example, Keywee used an image of Chicago to target those interested in flying to Chicago for a weekend trip.
When choosing your ad's image, keep your target audience in mind. Think of your audience's needs and desires and use a relevant photo to lure them in.
If you want to promote your blog posts or articles on Facebook, remember to
Use listicle headlines
Write a 20- to-75-word post text
Use images with identifiable people or objects
Use images relevant to your target audience
Now that you know the four best ways to update your Facebook ad creatives, you're one step closer to obtaining those coveted CTRs.
What do you think of the four best ways to upgrade your Facebook ad creatives? Leave your comments below or share this to friends.