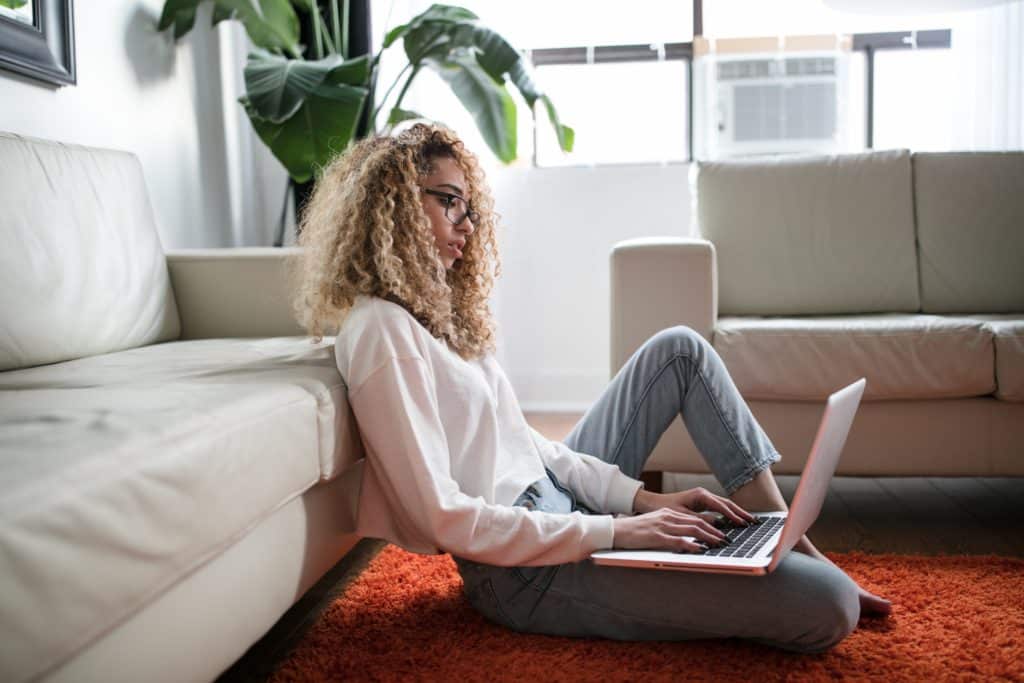 Some people lie. That's one reason why you might want to delete reviews from your Facebook page. Admittedly, reviews can be frightening, especially when bored and angry trolls, scammers, and other bad actors lurk on the internet. No amount of Facebook paid advertising will be able to banish them from hiding in the weeds of your page unless you take action.
Receiving a false negative rating on your Facebook business page may throw you in a panic, with your desperate pleas falling on the deaf ears of the apathetic offender. Luckily, there are ways you can address bad reviews and still experience the benefits of Facebook marketing. If you want to remove an unpleasant review from your Facebook business page, you can do so using two methods. You can either disable reviews or report reviews to Facebook.
Disable Facebook Reviews from Settings
Disabling reviews is a bit of a drastic cautionary step. By taking this route, you are preventing future customers from leaving reviews—both good and bad—about your business. Also, you may lose all of the reviews you have acquired. Nethertheless, disabling reviews takes only three steps.
Step 1: Click the "Settings" tab of your Facebook page, which is located on the upper-right side of your screen. Don't have a business account? Learn how to create a new ad account on Facebook.
Step 2: Click "Templates and Tabs" from the left-column menu of settings then click "Reviews."
Step 3: Swipe the toggle button to the right. This toggle button is located next to "Show Reviews."
Report Reviews to Facebook
Although you can't delete reviews, you can have your Facebook marketing partner report them to Facebook or do so yourself. Facebook's team will review your report and remove the content you flagged only if the team determines the content to be dishonest. Otherwise, to protect consumers, you can't silence every person whose reviews you don't agree with.
Step 1: On your Facebook page you will see a list of tabs from the left side of the screen. Click the tab "Reviews" to access all of the ratings customers have left on your page.
Step 2: Click the three-dotted icon from the upper-right corner of the review you want to report.
Step 3: Choose the reason for the report.
Step 4: Click "Done" to finish.
Although you've learned how to report reviews, it's important to know that removing the negative ratings, if they're honest and written in good faith, is a practice damaging to your business' image. In fact, deleting reviews signals to customers that you are not transparent and that you may have something to hide. It's much better to leave bad reviews and respond to them politely. If the bad reviews require a much longer discussion, encourage the reviewer to talk to you on Messenger and send them a private message. It is recommended that you only report reviews that are dishonest, that were written to deliberately sabotage your business.
Also, before you decide to disable reviews for you page, it's wise to do so with caution. Sure, you may eliminate the bad reviews your business receives, but you are also eliminating the good ones. Having reviews on your business page has specific benefits unique to Facebook. For this reason, disabling reviews bring more harm than good.
How Facebook Reviews Benefit Your Business?
Reviews on your Facebook page build credibility. When people search for a business, say a place to wine and dine like Moruno.com, they will most likely visit a review service like Yelp. People rely on review services because they trust the unbiased reviews and ratings others post. After all, who would risk wasting time and money on a terrible establishment when you can seek guidance and expertise from peers?
If your business is receiving good reviews and ratings, customers will most likely flock to you. What's more, customers will trust your business. However, building credibility is only one among the many benefits reviews bring. Studies have shown that Facebook can influence consumers through the three stages of purchase.
Statistics from Social Media Link Study and Adweek show that 54 percent of consumers consider Facebook, among other retail sites, as the most common place to learn about new brands and products in the awareness stage. Additionally, 62 percent of users turn to Facebook when researching local businesses.
The statistics also showed that 80 percent of users say they are more likely to purchase from a business with good ratings and reviews in the consideration stage. Finally, around 66 percent of consumers share their experiences and opinions of a business on Facebook. One-third of consumers will connect to a brand through Facebook while only two in ten will connect through the brand's website.
It is also possible that Facebook can increase a business' appearance on search. According to Social Media Today, Facebook launched Professional Services, a search feature that helps users find the highest-rated businesses near their area. So if your business is highly ranked, sporting five glittering stars, your business will most likely appear in the search results.
Not only can Facebook reviews increase your business' appearance on search, but it also increases your audience reach.
When someone posts a rating on your Facebook page, that person can select an audience. If the reviewer posts a rating and clicks the option "friends," that rating will be visible to the reviewer's Facebook friends. If you're lucky and the reviewer chooses the public as the audience, the rating will be visible to all those visiting the reviewer's Facebook page.
With Facebook reviews and ratings, consumers can trust, be more familiar with, and find your business. So don't see reviews and ratings as your enemy. See them as your friends.