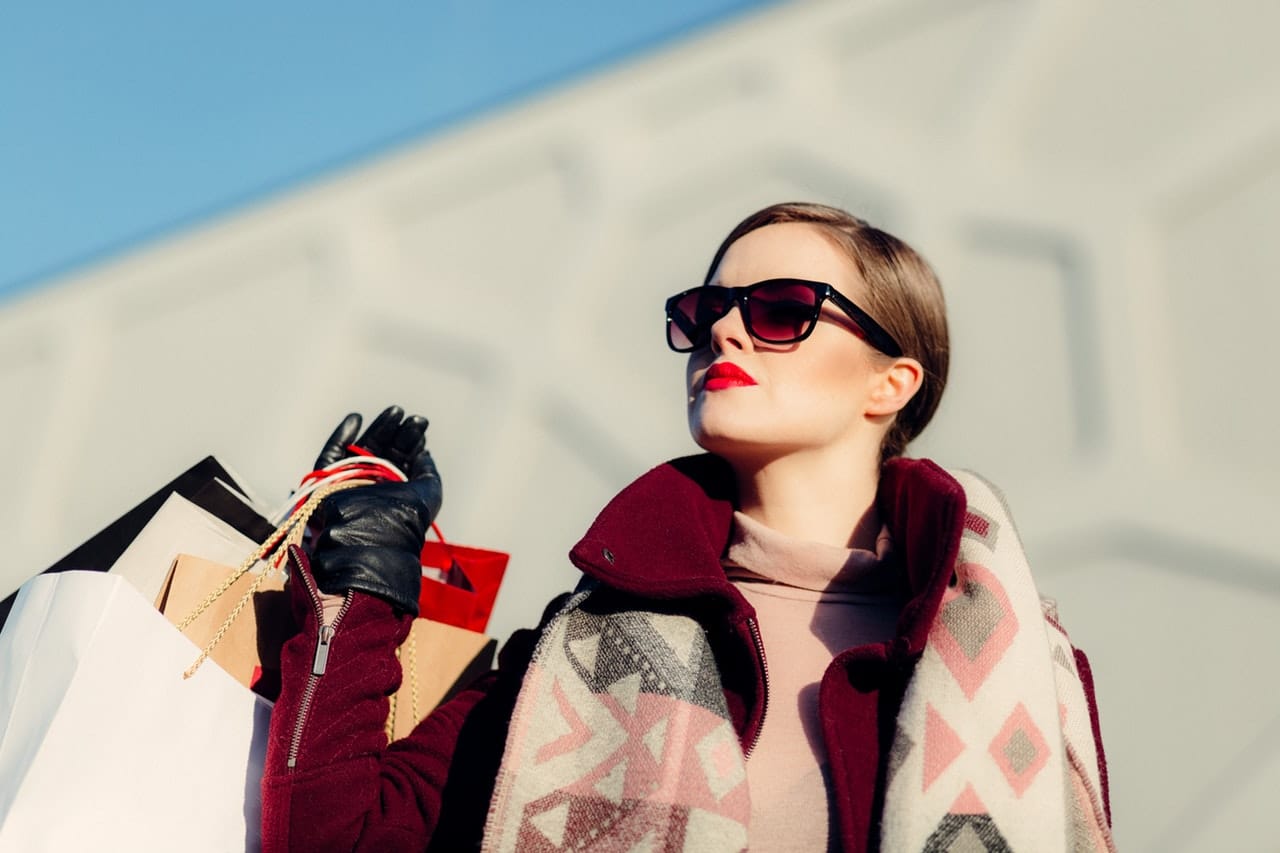 Facebook IQ recently conducted research on Facebook and Instagram conversations about fashion to identify themes, keywords, and trends. Findings were attained through machine learning analysis of Facebook conversations, as well as through identified themes across both Instagram and Facebook. The focus locations of this research were Great Britain, the United States, France, Spain, Italy, and Germany.
Below are seven key findings that Facebook discovered in its research that fashion advertisers and any ads agency should keep in mind when creating their campaigns.
1) Fashion Conversations Peak During Holidays and Weekends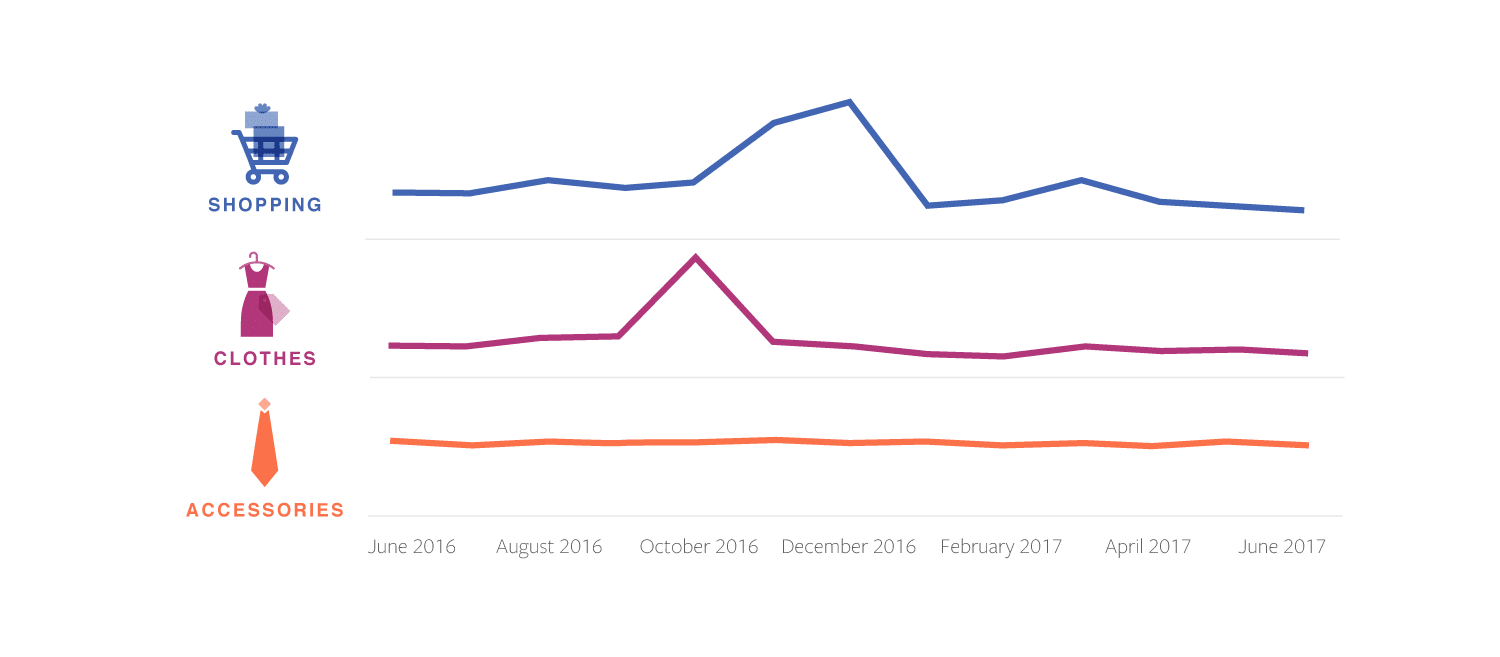 Facebook IQ found that talk on social media about fashion, such as shopping, clothes, and accessories, rarely fluctuates. However, conversations peak around Christmas, Halloween, and on Saturdays.
2) Speed and Eco-Fashion Are Not Always Major Shopping Influencers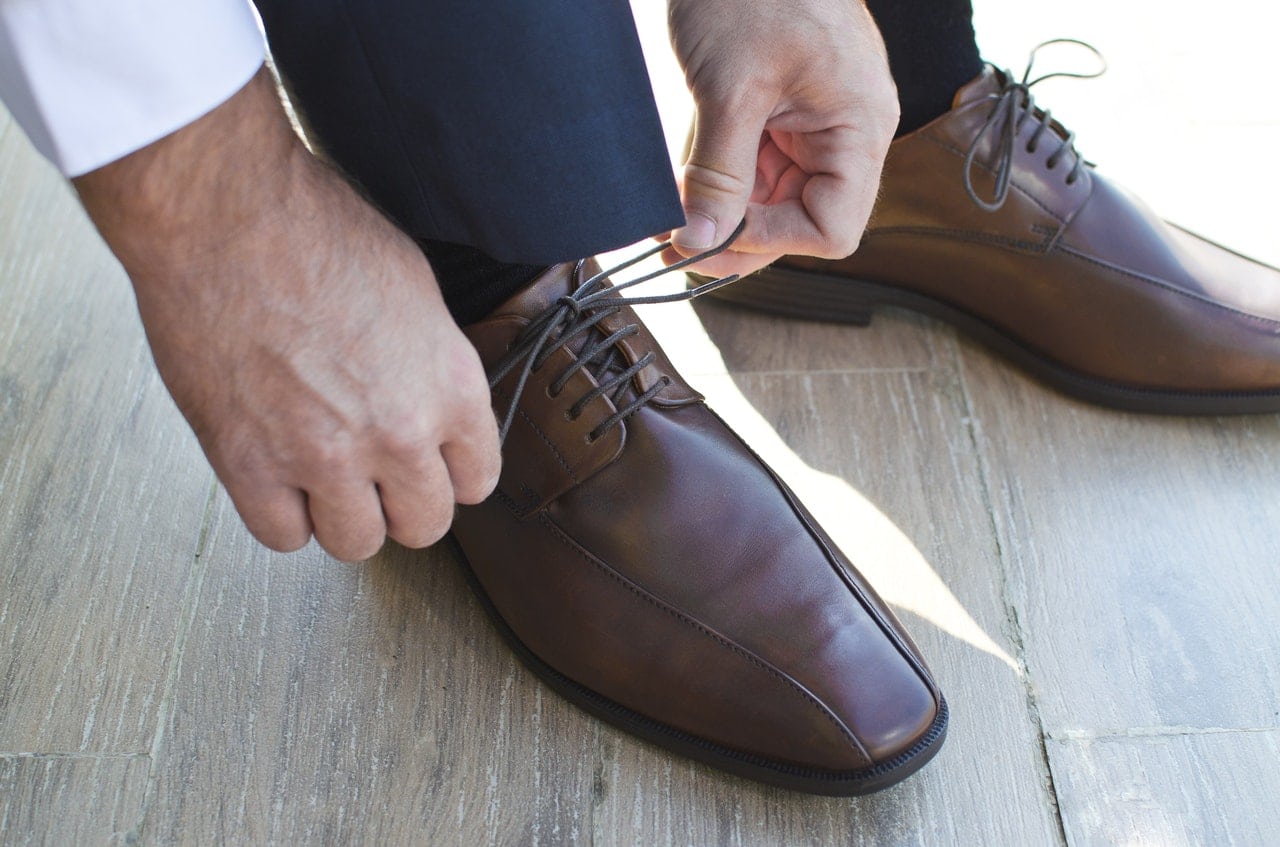 Facebook noticed that although some shoppers tend to prefer inexpensive fashion products that adequately keep up with trends, this behavior isn't consistent in all countries. Spain, the research found, prefers sustainable clothing over quickly produced, inexpensive clothing. On the other hand, the research also found that those who talk about eco-fashion don't always have the time or money to spend on it.
3) Men Make Up 37 Percent of Facebook Fashion Conversations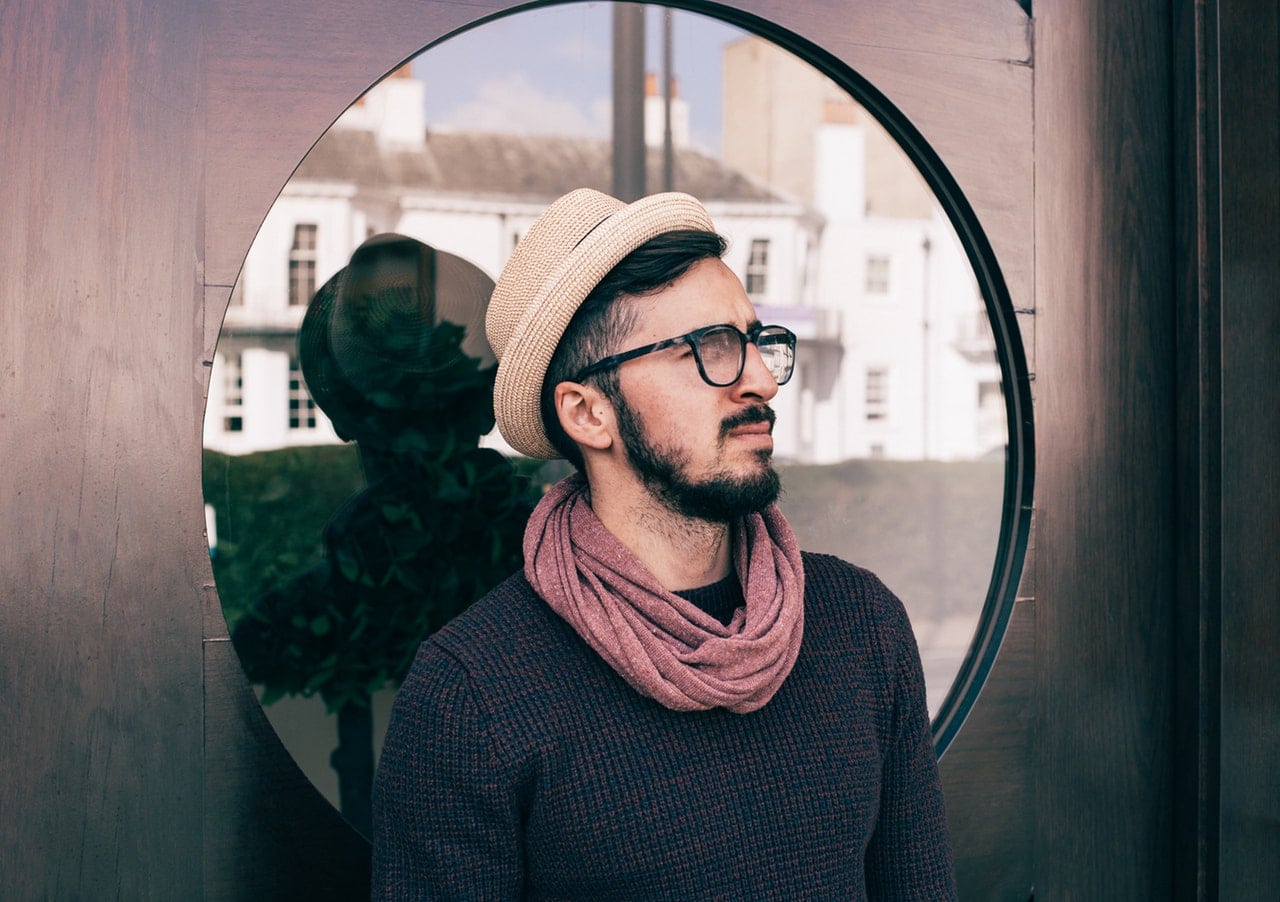 Contrary to the assumption that women are the only ones interested in fashion, men actually inspire a significant portion of fashion conversations.
4) Fashion Keywords Differ Across Countries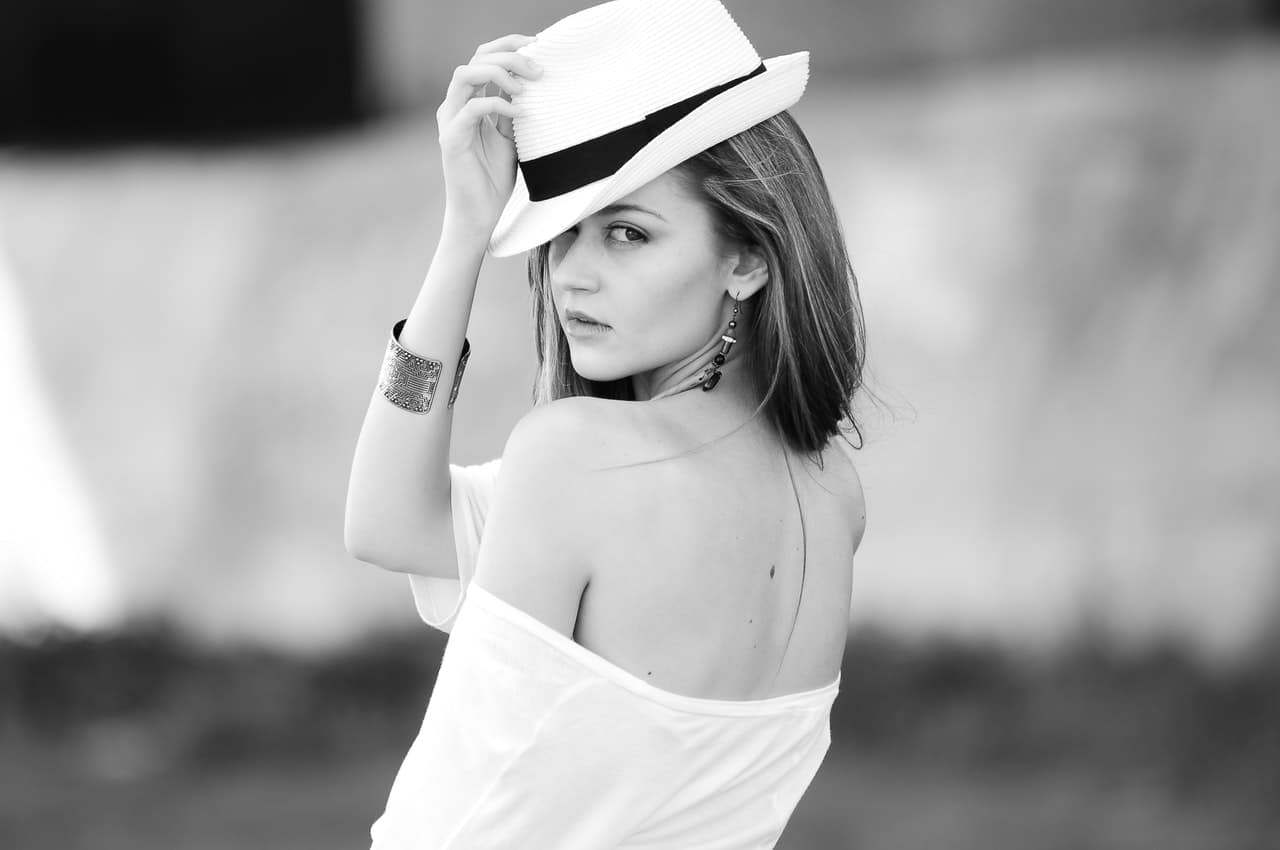 Great Britain users, for instance, use words such as "therapy," "pampering," and "treats" in their fashion conversations on social media. US users, on the other hand, use words such as "errands," "cart," and "mall" when talking fashion. German users typically use words such as "walking" and "strolling," and users in France tend to use "gifts" and "discounts" in their fashion lingo. Users in Spain and Italy have similar word usage, such as "expensive," "cheap," and "cost."
5) Each Country Varies in Dominant Fashion Item Topics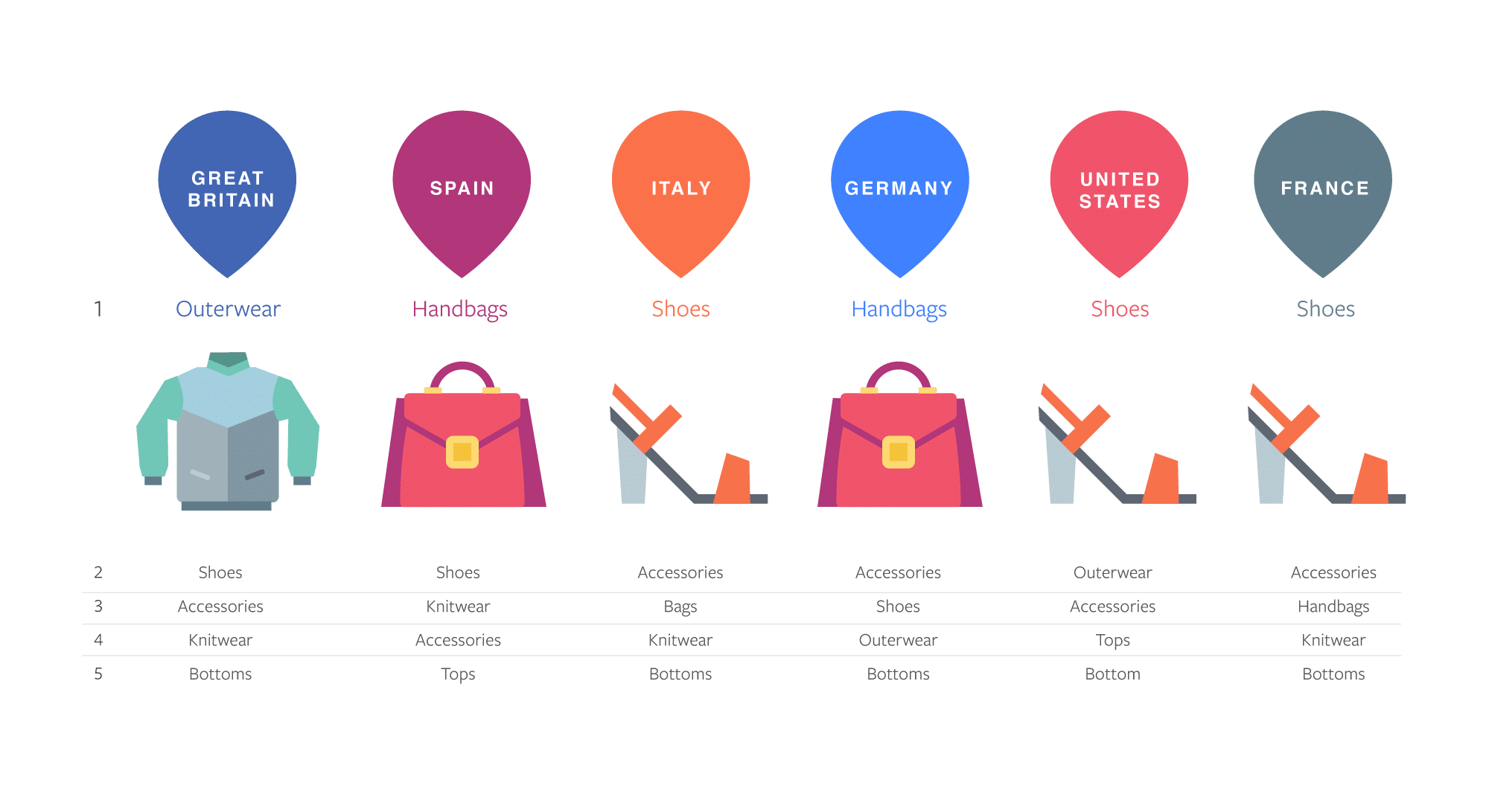 For instance, Great Britain users tend to talk outerwear. Users in Spain and Germany, however, talk most about "handbags." The commonly talked-about fashion item across US, France, and Italy users are shoes.
6) European Fashion Devotees Have the Strongest Presence on Instagram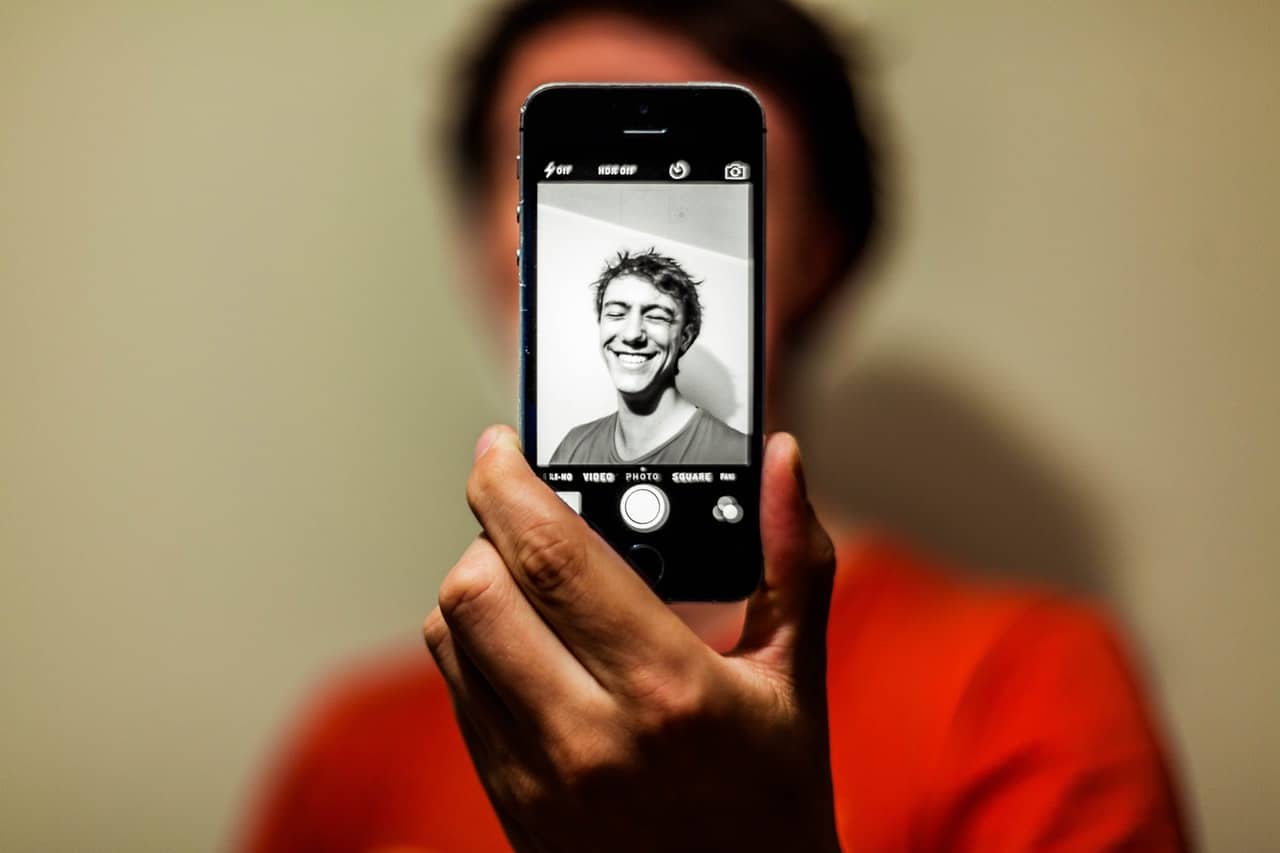 For the five European countries that were researched, Facebook IQ found that 45 percent of users follow a fashion brand, business, or fashionista. Additionally, women Instagrammers who commonly use #fashion hashtags are highly engaged on the platform, gravitate towards video, and follow 2.21x more people and brands.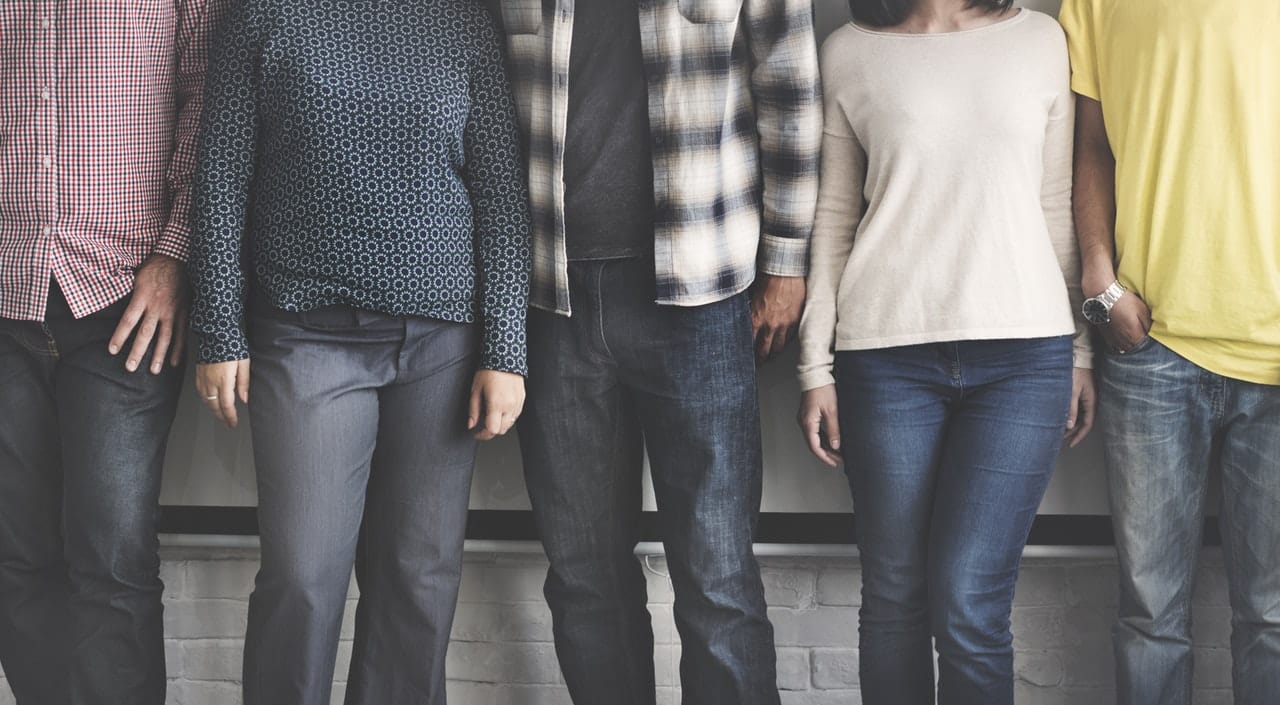 Additionally, Facebook found that, typically, about two-thirds of fashion group memberships in each country are comprised of women, one-third of men.
With these findings in mind, advertisers can adapt their fashion campaigns to the right target audience, as well as determine what trends to focus on in each country. There are also the shared behaviors of mobile device and social media use amongst beauty buyers in different countries that can benefit the fashion market.
It's worth noting that fashion has no season—the time to market is now.