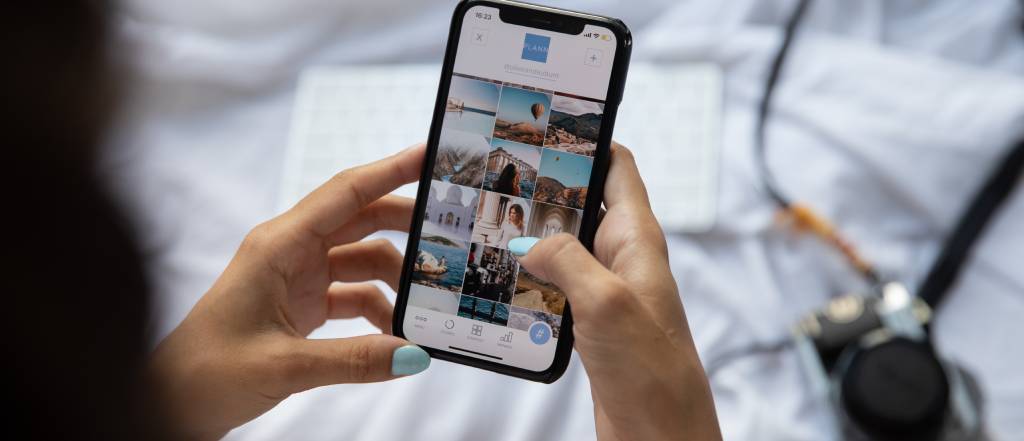 FOMO marketing tactics are a powerful way of increasing sales. They are reliant on psychology. The acronym is formed from the words 'fear of missing out', a key driver of human behavior. It's only natural to worry about passing up opportunities. 
Did you click on this post because you were curious what 'FOMO' was? If so, that was probably because you had a fear of missing out on a new method of driving sales!
You might keep up with all the latest tactics for business, from automating your purchase ordering process with procurement software to checking out comparisons. But if this is one method you haven't tried, don't worry – we're here to help. 
What is FOMO marketing?
FOMO marketing involves leveraging your customer's fear of missing out on a great deal. By creating the right messaging at the right time, you can push customers to make impulse purchases. This is because they'd rather take decisive action than lose out on a limited-time offer.
Normally, customer risk avoidance means they may not be willing to part with their cash until they've spent lots of time ensuring your quality assurance testing meets their standards. However, with FOMO marketing, their risk avoidance means they're scared of not seizing on the opportunity.
Read on to discover our top tips for using this innovative marketing strategy and how it can work for your organization.
Source / Trust Pulse
1. Decide on a deadline to create urgency
This is a critical first step in creating a FOMO marketing campaign. Showing an offer won't last will put your audience under pressure to act. Make sure you stick rigidly to deadlines and end offers when you say you're going to. Otherwise, customers will quickly realize they can ignore the limited-time element of your offers.
Marketing automation can help you to organize and schedule a campaign such as this by sending out communications at just the right time. A good example of using deadlines to create urgency is a 'deal of the day' offer.
2. Competition
Feeling like you're competing against others for products can increase your desire to buy. It's all about exclusivity. Companies can do this by showing how many others are looking at the same product on their website. This demonstrates that the product is desirable and increases the worry that it's going to sell out and they'll miss out.
3. Sway with Social Proof
Social proof, or the concept that people will follow the actions of the majority, can be used to trigger a fear of missing out. Whether it's Instagram ads or Facebook stories, sharing existing customer testimonials on social media channels can show prospects what they're missing out on.
4. Leverage influencer or celebrity endorsements
With over 89% of marketers believing influencer marketing is highly effective, this is a tactic that will prove its worth. Publishing influencer or celebrity endorsements of your products can increase brand trust and pique audience interest. You can maximize the effect by using quotes in plain view. Don't forget to add these to product descriptions and landing pages too.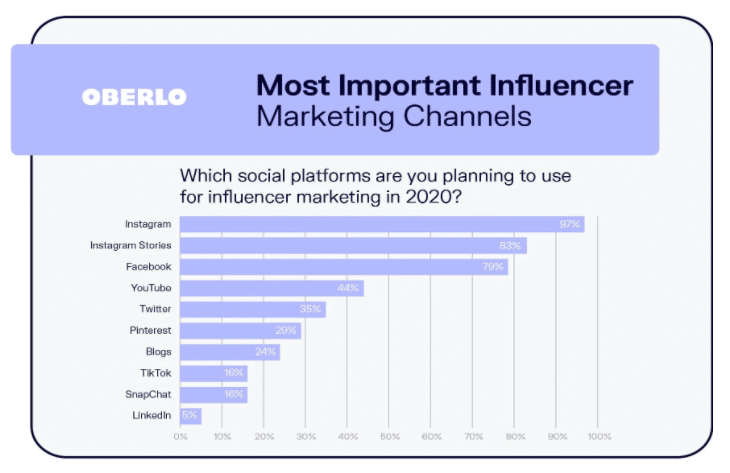 Source / Oberlo
5. Demonstrate demand
Showing a product or service is very much in demand is a sure-fire way of generating audience interest. Letting people know how many people are buying a product, or showing that only a limited quantity is left, showcases the popularity of your goods.
6. Take an omnichannel approach
Omnichannel support, where customers are provided with an integrated approach across traditional and digital channels and touchpoints, can enable FOMO marketing across multiple platforms. This is important if you are to reach all existing and potential customers.
Creating exclusive content for selected channels only but advertising this on all channels can also encourage people to sign up or follow you on different channels for fear of missing something. 
You can utilize call tracking to reveal exactly which channels your customers are coming from when they contact your call center. If you need to ask, 'what is inbound customer service?', this is a great example.
7. The right messages at the right time
Improving your messaging and making it timely is crucial. The tone should instill urgency into the reader, encouraging them to act as soon as possible. Phrases such as 'time is running out' and 'last chance' work well here.
Missed opportunities lead to marketing success
By adapting FOMO marketing tactics, your sales should receive a real boost. But, to amplify the effect even further, don't forget to highlight opportunities your customers have already missed. A classic example of this is Booking.com's 'You've missed it!' messaging. When customers learn they have missed out by not acting quickly enough, they will take action more swiftly the next time.