Do you need an Amazon aggregators business guide?
Aggregators play a major role on Amazon, so it's no surprise that they have raised over $15 billion. If you are considering selling or scaling up your Amazon FBA business, an Amazon aggregator is what you need.
This guide will tell you who Amazon aggregators are, how they work, and how to find the right one.
What Are Amazon FBA Aggregators?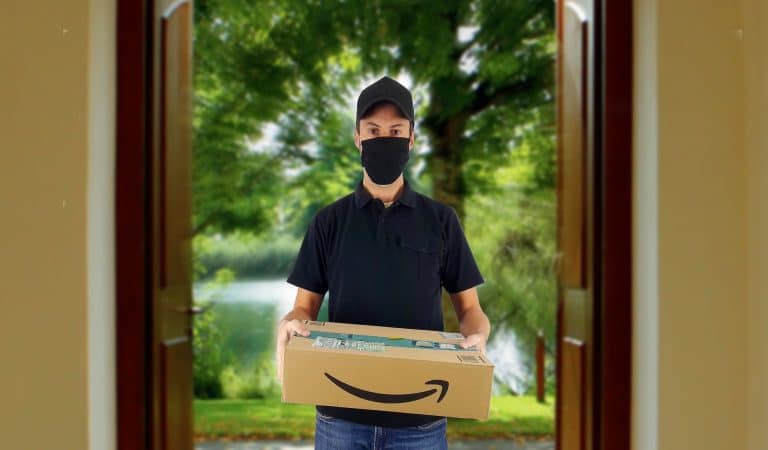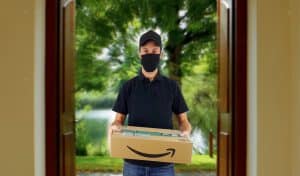 Source: Pixabay
Amazon aggregators are companies or firms that acquire, consolidate, and manage multiple Amazon seller accounts and product listings. They work with individual Amazon sellers, typically those who are successful but looking to sell their businesses or scale up and purchase their e-commerce operations. These aggregators aim to create efficiencies, boost sales, and optimize the performance of the acquired Amazon stores.
In simple terms, Amazon aggregators are like investment groups that bring together various Amazon sellers under one roof. They pool resources, streamline operations, and leverage their expertise to help these businesses grow and thrive in the Amazon marketplace. It's a strategy that benefits both the sellers, who can cash out their businesses, and the aggregators, who gain a portfolio of profitable Amazon stores.
The Best Amazon Aggregators
The following are some of the top Amazon FBA aggregators that elevate brands on Amazon:
1. Berlin Brands Group (BDG).
Berlin Brands Group is a German-based e-commerce company rapidly gaining recognition for its unique approach to the online retail landscape. This company focuses on acquiring and growing Amazon businesses and other e-commerce platforms to create a diverse portfolio of brands across various product categories.
BDG acquires and nurtures a wide range of products, from pet supplies and consumer electronics to sports and personal care products. This diversity ensures they have a hand in various segments of the e-commerce world.
Also, the company leverages its extensive knowledge of e-commerce to enhance and grow its acquired brands. It streamlines operations, optimizes product listings, and improves supply chain management. Berlin Brands Group's headquarters in Berlin gives it an advantage in the European e-commerce market, which is a focus for the company. They are poised to make significant strides in the continent's e-commerce scene.
2. Thrasio.
Thrasio is one of the most prominent Amazon brand aggregators specializing in acquiring and elevating Amazon FBA business brands to new heights. This Amazon brands aggregator boasts a wealth of experience acquiring and managing private label brands on Amazon. As a result, they are a reliable partner for Amazon sellers.
With a track record of successful acquisitions, this Amazon aggregator is known for helping small sellers become part of something much bigger and more profitable. Thrasio provides access to resources, technology, and expertise that can catapult your Amazon business to the next level.
3. Perch.
Perch is not just about acquiring Amazon businesses; they are dedicated to nurturing and expanding them. Selling your business to Perch offers access to a wealth of knowledge and expertise in e-commerce.
This Amazon aggregator has a diverse range of brands in its portfolio, spanning various product categories. This diversity allows you to become part of a network that extends beyond your specific niche. Therefore, you can leverage their success and resources for mutual growth.
While Perch's roots are in North America, they have a global vision. They're expanding their presence worldwide, meaning your business can tap into the international market under their guidance.
4. Branded.
Branded's expertise in niche categories can be great for you. Their knowledge can help you navigate the complexity of your specific market, potentially leading to more sales and growth.
You can take a look at Branded's track record. Look for success stories and case studies to understand how they've helped businesses like yours grow and prosper. Also, examine the terms and conditions, understand the acquisition process, and ensure you're comfortable with the arrangements.
It's important to note that Branded often rebrands Amazon businesses they acquire. While this can bring fresh marketing strategies, be sure that the rebranding aligns with your brand's identity and goals.
In addition, open and transparent communication with Branded is key. Discuss any concerns, questions, or expectations to ensure a smooth and safe transition.
5. Elevate Brands.
Elevate Brands can be your partner if you're an Amazon seller looking to expand your FBA businesses or exit the e-commerce world profitably. When you work with this Amazon aggregator, they guide you through the acquisition process. Their experience ensures a seamless transition, helping you to transfer assets, data, and operations without hassle.
This Amazon aggregator acquires and invests in Amazon FBA brands. After the acquisition, they provide support to enhance your business further. This support may include refining product listings, streamlining operations, and improving supply chain management.
In addition, Elevate Brands has earned a reputation for being a trustworthy partner in the e-commerce world. By choosing them, you align your business with a brand known for integrity and success.
What Amazon Aggregators Look for in Businesses
Amazon FBA aggregators search for promising e-commerce businesses to acquire and grow. But what exactly are they looking for? The following are key factors that Amazon key aggregators consider when evaluating potential businesses for acquisition:
1. Strong financial performance.
One of the things Amazon brand aggregators look for in FBA businesses is a history of strong financial performance. They typically assess revenue, profit margins, and cash flow metrics. A healthy financial track record indicates that the business is well-managed and has growth potential.
2. Stable and diverse product portfolio.
Amazon aggregators prefer businesses with a stable and diverse product portfolio. A range of products within the business cushions against fluctuations in specific markets or trends. Stability in product offerings can be a valuable asset.
3. Growth potential.
Amazon aggregators are keen on businesses that show growth potential. This growth potential includes an expanding customer base, introducing new products, or untapped market opportunities. Demonstrated potential for growth is an attractive feature.
3. High-quality branding.
A well-established FBA brand with positive customer reviews and a good reputation highly appeals to Amazon aggregators. A strong brand identity can help maintain customer trust and support sales growth.
4. Scalable operations.
Amazon aggregators are interested in businesses with scalable operations. This means the business can increase its sales and revenue without disproportionately increasing its operational costs. Scalability is a key factor in achieving profitability.
5. Competitive advantage.
Aggregator companies seek businesses with a competitive advantage. This might be through unique products, a loyal customer base, intellectual property, or a superior marketing strategy. Having a competitive edge can make a business stand out.
6. Effective supply chain and inventory management.
Efficient supply chain and inventory management systems are crucial. Aggregator companies value businesses that can handle inventory effectively, ensuring products are in stock and ready for shipment to meet customer demands.
7. Compliance and legal standing.
A clean legal and compliance record is essential. Amazon aggregators want to avoid potential legal issues or liabilities, so businesses with a strong legal standing are preferred.
How To Know the Value of Your Amazon Business Before Selling 
It is crucial to understand the value of your Amazon FBA business before selling it to an Amazon aggregator. Below are the steps to determine the value of your FBA business before selling it:
1. Calculate your revenue and profit.
The first step is to calculate your business's annual revenue and profit. This calculation includes your sales, subtracting the cost of goods sold, Amazon fees, and other expenses. Amazon aggregators typically value FBA businesses based on their revenue and profitability.
2. Evaluate your growth potential.
Amazon aggregators are interested in businesses with growth potential. Analyze your historical growth rates and identify opportunities for future growth. This can include expanding product lines, entering new markets, or increasing market efforts.
3. Assess your branding and customer base.
A strong brand and a loyal customer base can significantly boost your business's value. Assess the strength of your brand, customer reviews, and repeat business rates. A positive brand image is an attractive feature for Amazon aggregators.
4. Review your operational efficiency.
Efficient operations can make your business more valuable. Evaluate your supply chain management, inventory turnover, and fulfillment processes. Streamlining operations can increase your business's appeal to Amazon aggregators.
5. Understand your niche and market position.
Consider the niche your business operates in and your market position. Businesses with a competitive advantage, unique products, or a strong position in a growing market can command higher valuations.
6. Legal and compliance check.
Ensure that your business is in good legal standing. Any legal issues or liabilities can decrease the value of your FBA business. Having a clean legal record is crucial for attracting Amazon aggregators.
7. Get a professional valuation.
Consider seeking professional help for a comprehensive business valuation. Expert appraisals or business brokers can accurately assess your business's value based on market trends and industry standards.
8. Request offers from multiple Amazon aggregators.
To determine the true value of your true Amazon business, it's a good idea to approach multiple Amazon aggregators for offers. Doing this can help you gauge the level of interest and potential valuations from different parties.
Is Selling Your Business to An Aggregator a Smart Move?
The idea of selling your Amazon FBA business to an aggregator can be both exciting and overwhelming. It's a significant decision that can profoundly impact your e-commerce journey. Below, we will explore the pros and cons of selling your business to Amazon aggregators.
Pros of selling your business to an Amazon FBA aggregator.
The following are the advantages of selling your business to an Amazon FBA aggregator:
Profitable exit: 

Selling your business to an aggregator can provide a profitable exit strategy, allowing you to cash in on your hard work and investments.

Expertise and resources: 

Aggregator firms often bring expertise to help grow your business, expand its reach, and optimize operations.

Reduced risk: 

By transferring ownership to an aggregator, you can mitigate the risks of managing an e-commerce business in a competitive and ever-changing marketplace.

Focus on new ventures: 

Selling your FBA business can free up your time and resources, enabling you to focus on new business opportunities or personal pursuits.

Capital injection: 

The funds you receive from the sale can be reinvested in other ventures, providing you with capital to explore new areas of interest.
Cons of selling your FBA business to Amazon brand aggregators.
The following are the disadvantages of selling your FBA business to Amazon aggregator firms:
Loss of control: 

Selling your business means relinquishing control. Aggregator firms may make changes that differ from your original version.

Brand transition: 

Aggregator firms may rebrand your business as part of their portfolio. This can impact customer loyalty and brand identity.

Negotiation complexity: 

Negotiating with aggregator firms can be complex, involving various terms and conditions. Seek legal and financial advice to navigate this process effectively.

Potential revenue sharing: 

Some aggregator deals involve earn-out structures where you share future profits. Ensure the terms align with your financial goals.

Uncertainty: 

The transition to a new owner can introduce uncertainty about the future of your business, employees, and suppliers.
Choosing the Right Aggregator for Your Business Sale
With numerous aggregators in the market, it's crucial to determine the best fit for your business. Follow the process below to choose the right aggregator for your business sale:
1. Understand your goals.
The first step in selecting the ideal aggregator is understanding your goals. Are you looking for a profitable exit, access to expertise and resources, or a combination? Clarifying your objectives will help you narrow down your choices.
2. Research Aggregators.
Do your research to identify aggregator firms that align with your goals. Explore their specialization, track record, industry reputation, and the types of businesses they typically acquire. Consider aggregators with a history of success in your niche or market.
3. Evaluate expertise and resources.
Aggregators offer different levels of expertise and resources. Some focus on operational excellence, while others bring marketing expertise. Evaluate the specific skills and resources that each aggregator can provide and how they match your business needs.
4. Legal and financial review.
Check the legal and financial aspects of the aggregator's proposals. Understand the terms of the deal, including purchase price, earn-out structures, and revenue-sharing agreements. Ensure the terms are transparent and in line with your financial objectives.
5. Assess post-acquisition support.
Consider what type of support the aggregator offers after the acquisition. This support can include assistance with optimizing product listings, streamlining operations, and expanding your business. Assess the post-acquisition support to ensure it aligns with your growth plans.
Challenges Faced By Aggregator Firms in the E-commerce World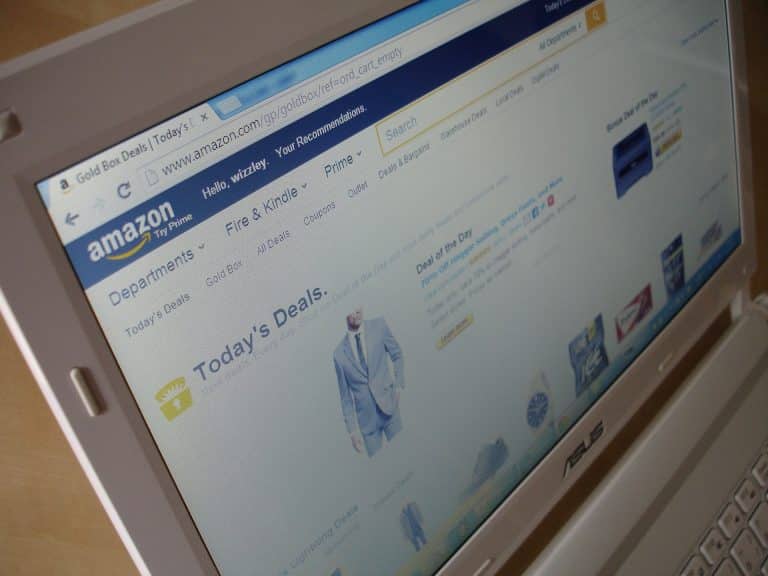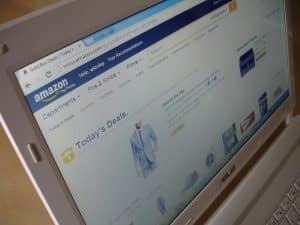 Source: Pixabay
Aggregator firms encounter several challenges in their pursuit of success. Below are some of the challenges aggregator firms encounter:
1. Market competition.
Aggregators operate in a highly competitive market. The race to acquire brands with growth potential means that they often compete with other aggregators. This competition can drive up the prices of acquisitions and create challenges in finding suitable businesses to buy.
2. Due diligence and risk assessment.
Before acquiring a business, aggregators must conduct thorough due diligence. This process includes accessing the legal, financial, and operational aspects of the business. Ensuring legal issues or liabilities do not burden businesses can be a significant challenge.
3. Branding and rebranding.
Aggregators often rebrand the businesses they acquire as part of their portfolio. This transition can be challenging, as it may involve changes in brand identity, customer loyalty, and marketing strategies.
4. Integration and optimization.
After acquiring a business, aggregators face the task of integrating it into their portfolio. This process includes optimizing product listings, managing inventory, and enhancing supply chain operations. Efficient integration can be a complex challenge.
5. Scalability and growth.
Aggregators aim to scale up the businesses they acquire, which involves expanding product lines, entering new markets, and increasing sales. Achieving scalability while maintaining profitability is a constant challenge.
6. Diverse niches.
Aggregators often acquire businesses in diverse niches, which requires expertise and resources in various industries. Managing a portfolio of brands across different categories can be complex and demanding.
7. Post-acquisition support.
Aggregators offer post-acquisition support to enhance the performance of businesses they acquire. Providing support and guidance to multiple brands can be a logistical challenge, requiring effective communication and efficient management.
8. Regulatory changes.
The e-commerce landscape is subject to regulatory changes that can affect business operations. Aggregators must stay informed and adapt to evolving regulations. This can be a continuous challenge.
9. Market volatility.
The e-commerce market is characterized by volatility and changing consumer trends. Aggregators must stay agile and responsive to market shifts to ensure the success of their acquired brands.
Ways Aggregators Handle Brands Post-Acquisitions
The following are ways aggregators handle brands post-acquisition to ensure a bright future for the businesses they acquire:
1. Streamlined operations.
Aggregators focus on optimizing operations to enhance efficiency. This optimization can include improving product listings, streamlining inventory management, and implementing advanced supply chain strategies to reduce costs and boost profitability.
2. Brand enhancements.
Post-acquisition, aggregators often invest in enhancing the brand's identity. They may refresh the brand's visual identity, packaging, and marketing strategies to attract customers and increase brand value.
3. Market expansion.
Aggregators have the resources and expertise to expand the brand's market presence. They may introduce products to new regions, tap into international markets, or leverage cross-promotion within their brand portfolio to reach a broader audience.
4. Leveraging expertise.
Aggregators bring in seasoned teams with expertise in various aspects of e-commerce, including marketing, supply chain management, and customer service. They harness this knowledge to refine product offerings and deliver an exceptional customer experience.
5. Inventory management.
Efficient inventory management is crucial for a brand's success. Aggregators often implement advanced inventory systems to reduce costs, minimize stockouts, and ensure timely customer deliveries.
6. Scaling up.
The primary goal of aggregators is to scale up the businesses they acquire. This means increasing scale and profitability by leveraging their resources and strategies. Scaling up ensures a higher return on investment and a brighter future for the brand.
7. Post-acquisition support.
Aggregators offer post-acquisition support to brands, helping them navigate the challenges and seize opportunities. This support can include guidance on market trends, new product launches, and marketing campaigns to maintain growth.
Conclusion
Amazon aggregators have revolutionized the e-commerce landscape by offering Amazon sellers a viable path to scale their businesses or exit with a lucrative deal. By following this simple guide, you can navigate the process of working with aggregators effectively. Remember, the key to a successful partnership with an Amazon aggregator is thorough research, effective negotiation, and careful consideration of the terms.
Do you need professional help with your Amazon advertisement campaigns? The top Amazon ad agency is your best option.
Frequently Asked Questions
What do Amazon aggregators look for in businesses they acquire?
Amazon aggregators typically seek profitable e-commerce businesses with a strong sales track record, high-quality product listings, and a solid brand presence on Amazon.
How do Amazon aggregators pay sellers for their businesses?
Payment structures vary, but sellers often receive a combination of upfront cash payments and a share of the ongoing profits generated by their former business.
What benefits do sellers gain by working with Amazon aggregators?
Sellers benefit from a quick exit strategy, access to resources, and the potential to scale their business with the support of aggregator expertise while focusing on their strengths.
Related Articles
Do You Need LLC to Sell on Amazon?
How to Add Products on Amazon Seller Central