Do you want to learn how to get reviews on Amazon?
As an Amazon seller, positive reviews are vital to your growth on the platform. They can improve your brand's reputation and boost your sales. However, getting those valuable reviews isn't always a walk in the park.
But fear not because this blog post will unravel the secrets of how to get reviews on Amazon organically.
1. Understand Amazon's Review Policy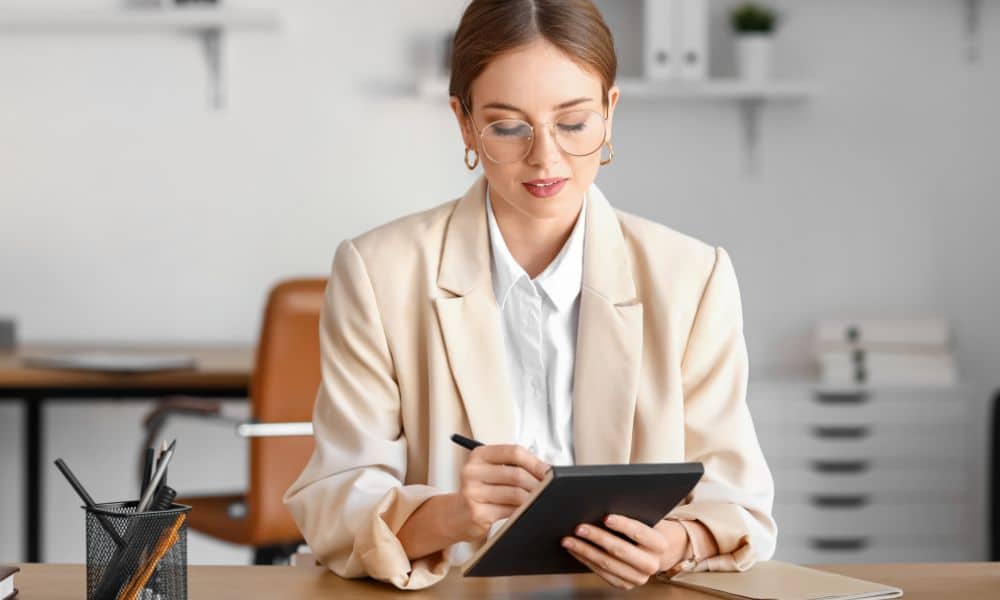 To succeed in getting reviews on Amazon, it's crucial to grasp Amazon's rules and regulations regarding reviews. Amazon maintains strict guidelines to maintain the authenticity and credibility of its review system. Here are some key points to keep in mind:
Honesty: Amazon expects reviews to be truthful and unbiased, reflecting genuine customer experiences.
No paid reviews: You cannot pay for reviews; review swaps are prohibited.
Avoid self-reviews: Writing reviews for your products or competitors is against Amazon's policies.
Beware of fake reviews: Fabricating reviews or using incentives to manipulate them is strictly prohibited.
Additionally, you should avoid requesting reviewers to alter or delete their reviews and artificially inflating the "Helpful" votes on your reviews. Be careful using third-party review services that might breach Amazon's policies.
2. Deliver an Outstanding Product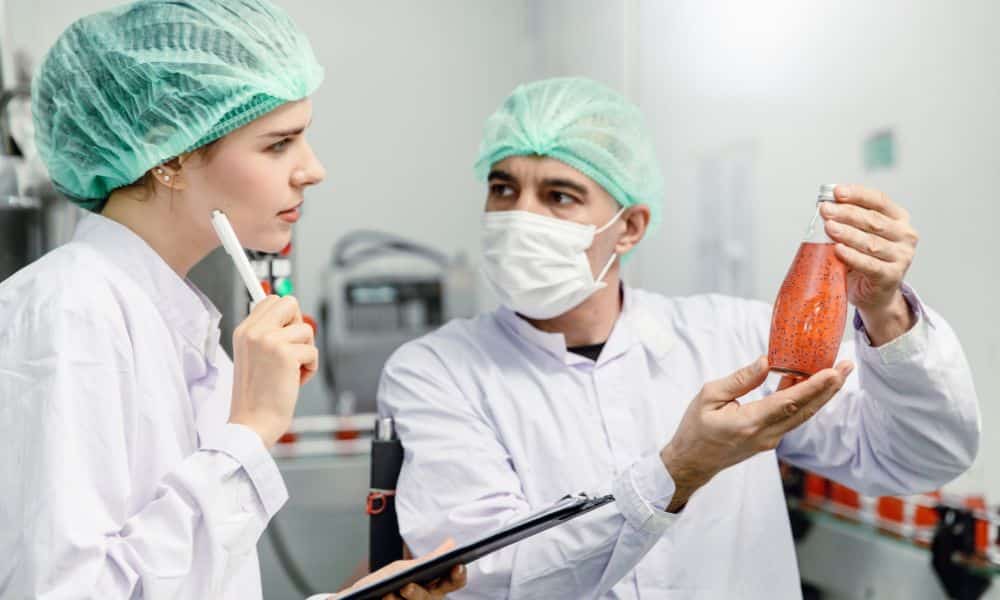 One of the crucial factors you must prepare for is ensuring that your products are high-quality. They should meet or exceed the customers' expectations. A great product is the foundation of positive reviews. Hence, it is crucial to ensure that this need is met. Here are some considerations to ensure you deliver an outstanding product:
Market research: Identify gaps in the market that your product can address effectively.
User-friendly design: Design your product with user-friendliness in mind.
Innovation and uniqueness: Innovate continuously to stay ahead of the competition.
3. Optimize Your Product Listings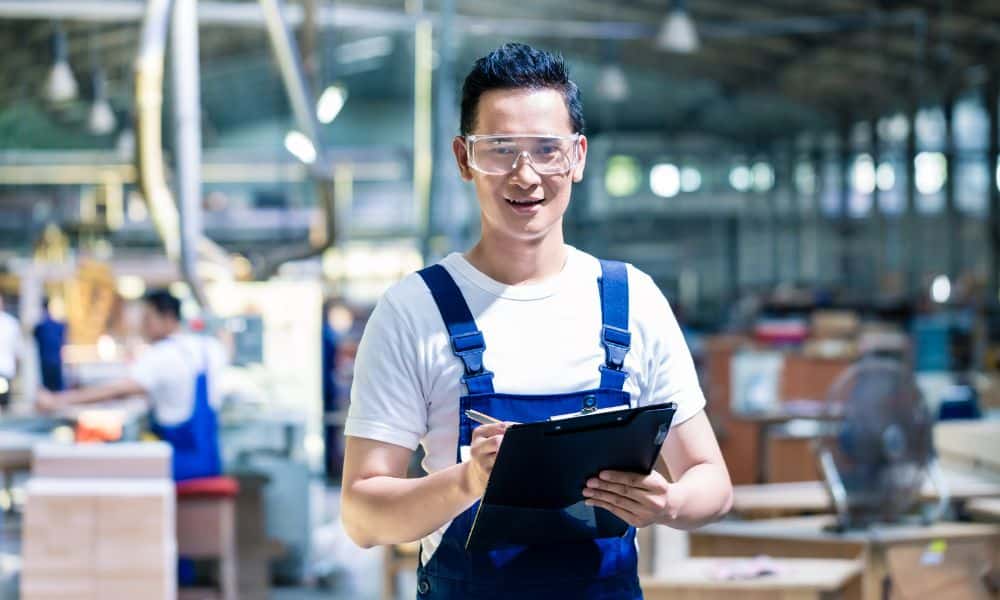 Optimizing your product listing on Amazon is critical in attracting potential buyers and increasing your chances of receiving reviews. Start by crafting compelling product titles and detailed descriptions. You should also use high-quality images. The following are a few things to remember:
Keyword research: Conduct thorough keyword research to identify the most relevant and high-traffic search terms related to your product.
Title optimization: Include key product attributes, such as brand name, size, color, and unique selling points.
Pricing strategy: Set competitive prices based on market research and competitor analysis.
4. Encourage Early Reviews
Receiving early reviews for your Amazon products is crucial for building credibility and driving initial sales momentum. Here's how to encourage early reviews effectively:
Friends and family reviews (Within Amazon's guidelines).
Consider reaching out to friends and family who have purchased your product on Amazon and ask them to leave an honest review. However, ensure they adhere to Amazon's review guidelines, prohibiting biased or incentivized reviews. Encourage them to provide genuine feedback based on their experience.
Amazon Early Reviewer Program
Take advantage of Amazon's Early Reviewer Program, which encourages customers to leave reviews in exchange for small incentives. Amazon rewards customers with a gift card ranging from $1 to $3 for their reviews. This can be a useful way to kickstart your review collection process.
Vine Voices are seasoned reviewers on Amazon who receive products for free or at a discounted rate in exchange for honest and unbiased reviews. Partnering with Vine Voices can help you get initial reviews from trusted and experienced reviewers, boosting your product's credibility.
5. Deliver Exceptional Customer Service
Providing top-notch customer service on Amazon can be a game-changer in generating reviews. Here's how to ensure your customers have a great experience:
Promptly respond to customer inquiries.
Timely responses to customer questions and concerns show that you care about their needs. Make it a priority to answer inquiries promptly, ideally within 24 hours. This satisfies the individual customer and leaves a positive impression on potential reviewers.
Address and resolve issues proactively.
Sometimes, issues may arise with orders. When they do, take a proactive approach to resolve them. Offer solutions, replacements, or refunds when necessary. Happy customers are likelier to leave positive reviews, even if they initially encountered problems.
Provide a seamless shopping experience.
From the moment a customer clicks on your product to the point of delivery, ensure a seamless and hassle-free shopping experience. Accurate product descriptions, transparent pricing, and on-time delivery are essential. Customers who receive what they expect are more inclined to share their positive experiences through reviews.
6. Utilize Amazon's Request a Review Feature
Amazon provides a handy tool called the "Request a Review" feature to help you get more customer reviews. Here's how to use it effectively:
How to use the Request a Review button on Seller Central
Access your Seller Central account.
Go to the "Orders" tab.
Find the order for which you want to request a review.
Click on "Request a Review" next to the order.
The Importance of timing.
Timing is crucial when using this feature. Amazon allows you to request a review between 4 and 30 days after the order is confirmed as delivered. Consider waiting a few days after delivery to ensure the customer has had a chance to use and evaluate the product.
When requesting reviews, keep your messages polite and concise. Thank the customer for their purchase and politely ask for their feedback. Avoid sounding pushy or demanding.
7. Implement a Follow-up Strategy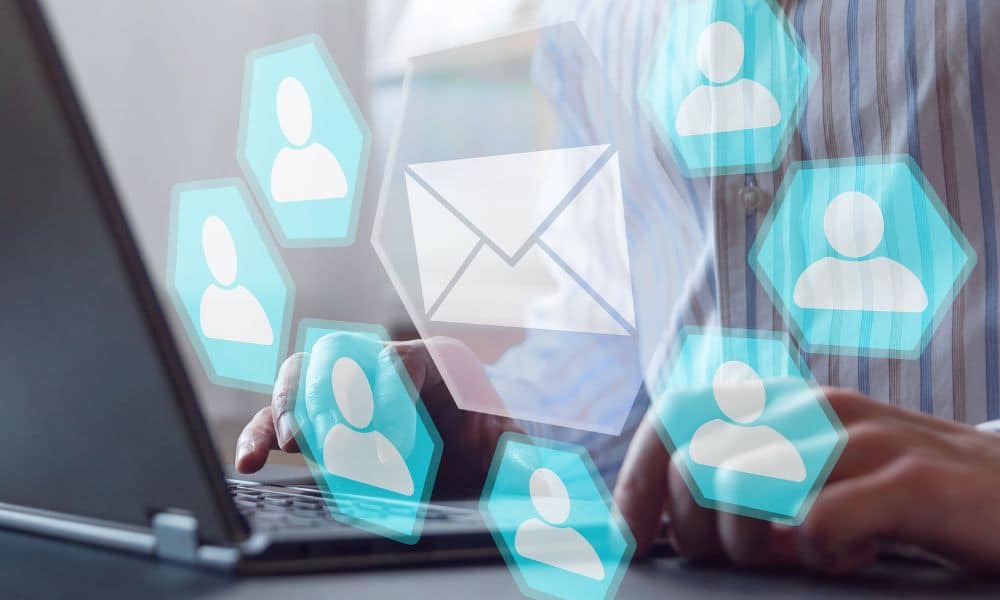 After your initial request for reviews, it's essential to have a follow-up plan in place to maximize your chances of receiving feedback. Here's how to implement an effective follow-up strategy:
Automated follow-up emails.
Set up automated follow-up emails to be sent to customers a few days after they've received their orders. Express gratitude for their purchase, ask if they're satisfied with the product, and kindly request a review. Automation saves time and ensures consistency in your follow-up efforts.
Timing and frequency considerations.
Choose the timing of your follow-up emails wisely. Sending them too soon after delivery can be perceived as pushy while waiting too long might result in missed opportunities. A follow-up email sent 5-7 days after delivery is often a good starting point. Limit the number of follow-up emails to avoid annoying customers.
Personalizing follow-up messages.
Personalization can make a significant difference. Address customers by their names and reference their specific orders or products. A personalized touch shows that you genuinely care about their experience and increases the likelihood of a positive response.
8. Encourage User-Generated Content
Harnessing user-generated content is a powerful way to get reviews and build a community around your products. Here's how to encourage customers to generate content for your Amazon listings:
Customer photos and videos.
Encourage customers to share photos and videos of your products in action. Potential buyers gain more trust and insights when they see real customers using the item. Share user-generated media in your product listings and social media to create a vibrant, engaged community.
User-generated content contests and incentives.
Hold contests or incentives for customers to submit creative content featuring your products. For instance, you can run a contest where customers can win prizes for the best video or photo showcasing your item. This not only boosts engagement but also generates buzz around your products.
Sharing customer success stories.
Highlight customer success stories and testimonials. Showcase how your product has solved real-life problems or improved lives. When other potential customers see these stories, they're more likely to leave reviews and become part of the user-generated content community.
9. Monitor and Respond to Reviews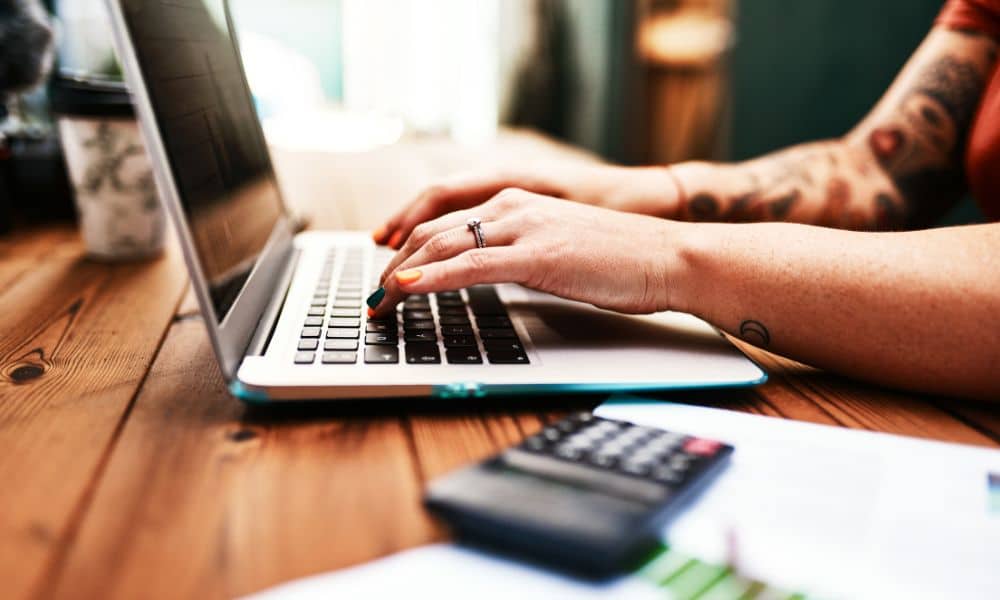 Regularly check your product listings for new reviews. Respond to reviews courteously. It would help if you addressed both positive and negative feedback. This shows that you value customer input. You can keep the following in mind:
Thank positive reviews: Express gratitude to customers who leave positive reviews.
Address negative reviews thoughtfully: Take the negative feedback as an opportunity for improvement.
Keep it concise: Keep responses concise and to the point.
10. Be Patient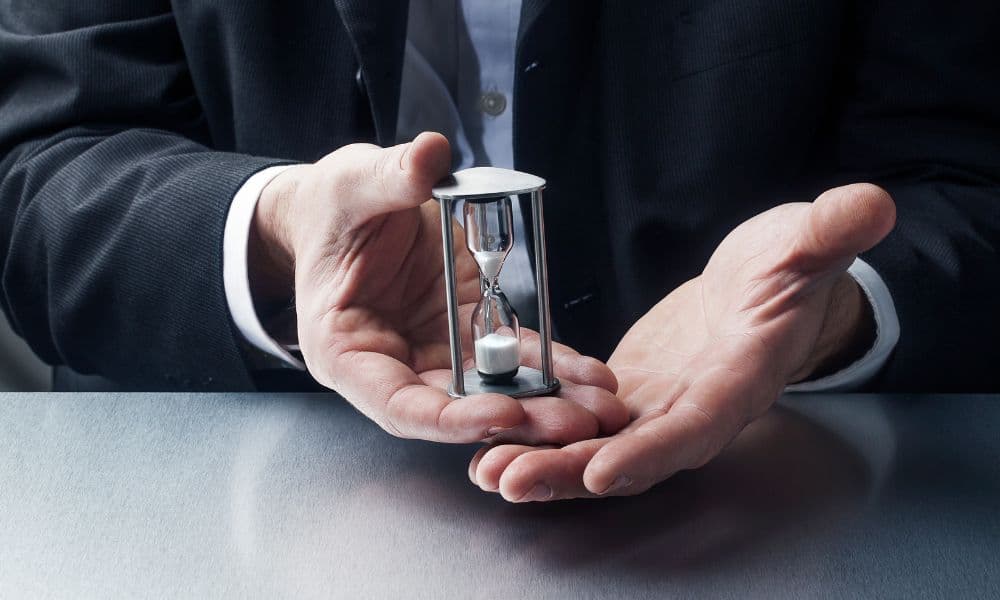 Building a substantial number of reviews takes time. Hence, it would help if you stayed committed to providing great products and excellent customer service.
Read more: Why your Amazon reviews aren't showing up.
The Importance of Reviews on Amazon
Reviews on Amazon hold significant importance to sellers and customers. A positive review is crucial in building trust with potential customers on Amazon. Here are the reasons why reviews are essential on the platform:
Influence purchase decisions: Reviews serve as social proof. It helps potential customers to make informed purchasing decisions. Positive reviews can persuade shoppers to choose your product over competitors.
Build trust and credibility: A product with numerous positive reviews appears more credible. Customers are more likely to trust the opinions of fellow consumers over marketing claims.
Provide product insights: Reviews often include detailed information about the product's performance, quality, and features. Customers can gain valuable insights into what to expect from the product. It reduces the risk of disappointment.
Highlight unique selling points: Reviews can highlight your product's benefits or advantages. Positive reviews often mention specific features that customers love. It can help you emphasize your product's strengths.
Enhance search visibility: Amazon's search algorithm considers various factors, including the number and quality of reviews. Products with more reviews tend to rank higher in search results. It helps increase their visibility.
Increase sales and conversions: Positive reviews can boost sales and conversion rates. Customers are more likely to purchase when they see that others have had a positive experience with the product.
Identify areas for improvement: Negative reviews, when constructive, can provide good feedback for product improvement.
Engage with customers: Responding to positive and negative reviews allows sellers to engage with their customers. It demonstrates a commitment to customer satisfaction and can mitigate the impact of negative feedback.
Legal and regulatory compliance: Amazon has strict policies against fake reviews and fraudulent practices. Genuine reviews help sellers stay compliant with Amazon's rules and avoid penalties.
Long-term success: Building a strong review profile can contribute to the long-term success of a seller on Amazon. Positive reviews can lead to repeat purchases and loyal customers.
Final Thoughts
Amazon sellers understand the power of online reviews in shaping their reputation. This is because a single negative review can impact sales. Proactive Amazon sellers actively request reviews from satisfied customers to ensure a good portrayal of their products. Product quality and shopping experience are often reflected in Amazon reviews. Hence, it is important to always ensure the product's quality and customer experience.
Are you looking for ways to increase your Amazon visibility and product sales? Work with the best advertising agency now!
Frequently Asked Questions
What is the Amazon early reviewer program?
The early reviewer program is an Amazon service that encourages customers to leave reviews for newly launched products. You can enroll your products for a fee, and Amazon offers small incentives to participating customers.
Should I respond to negative reviews on Amazon?
Yes, responding to negative reviews tactfully is a good practice. It shows that you care about customer feedback and can resolve issues or mitigate the impact of negative feedback.
How long does it take to build numerous reviews on Amazon?
Building a significant number of reviews can take time. This varies depending on product type, customer engagement, and market competition. Focus on providing a great product and customer experience consistently.
Related Articles
Amazon Influencer Storefront Examples
How to Run Product Research on Amazon