Do you need an Amazon influencer program guide?
Welcome to our comprehensive guide on the Amazon Influencer Program. This blog post will walk you through the ins and outs of this exciting opportunity, designed to help you grow your brand and earn money.
Whether you're a seasoned social media pro or just starting your influencer journey, you will get valuable lessons on how to be a successful Amazon influencer.
Who Are Amazon Influencers?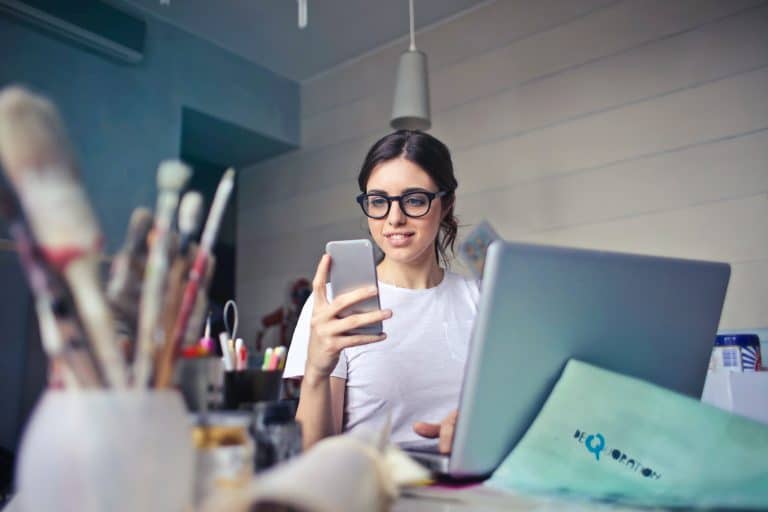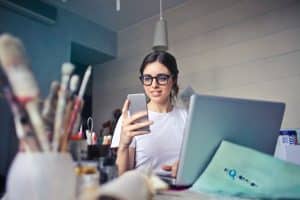 Source: Unsplash
An Amazon influencer is a person who partners with Amazon to promote products on social media platforms. These individuals have a significant online following and use their influence to recommend products to their audience. Amazon provides them with a unique storefront where they curate and showcase their favorite products from Amazon's vast selection.
When their followers make a purchase through the influencer's recommendations, the influencer earns a commission. Essentially, Amazon influencers use their popularity and credibility to help people discover and buy products, creating a win-win situation for both the influencer and Amazon.
What Do Amazon Influencers Do?
The main gig of Amazon influencers is simple: they showcase products they've tried, tested, and genuinely like. You might catch an Amazon influencer in action doing unboxing videos, creating cool tutorials, or sharing their thoughts about products they've recently discovered. The key is authenticity, as they only promote what they believe in.
Which Individuals Can Become an Amazon Influencer?
Below are individuals who can own an Amazon influencer account:
1. Social media superstars.
You're already halfway there if you've got a buzzing presence on platforms like Instagram, YouTube, Twitter, or Facebook. You can become an Amazon influencer if you have a huge following and engage them with your awesome content.
2. Content creators.
Do you love making videos, snapping photos, or crafting engaging posts? Do you use your creativity to showcase products you adore to make the shopping experience fun and personal for viewers? If so, you have a great chance to become an Amazon influencer.
3. Product enthusiasts.
Do you often recommend the latest gadgets, fashion finds, or must-have items to your friends? That's the spirit! Amazon influencers genuinely love the products they talk about.
4. Community builders.
If you are great at connecting with people and building a community around shared interests, you've got a key skill. Amazon influencers thrive on fostering a community of followers who trust their recommendations.
Amazon Influencers VS. Amazon Affiliates
Navigating the Amazon marketplace might leave you wondering about the distinction between Amazon influencers and Amazon affiliates. Below, we will unravel the key differences between them in a simple and digestible manner:
1. Personalities.
Below are the differences between the personalities of Amazon influencers and Amazon affiliates:
Amazon influencers: Amazon influencers are social media trendsetters who recommend products. They leverage influence on social media platforms like Instagram, YouTube, Facebook, or Twitter. Also, these individuals are known for authentic recommendations based on personal experiences.
Amazon affiliates: Amazon associates are online marketers who promote products for commissions. They operate through blogs, websites, or any social media platform. Also, these marketers have content creation expertise that drives traffic and conversions.
2. Means of income.
The following are the differences between the means of income of Amazon influencers and Amazon affiliates:
Amazon influencers: Amazon influencers earn commissions on sales generated through their unique storefront and social media recommendations.
Amazon affiliates: Amazon associates earn money through affiliate links on blogs, websites, or online content.
3. Platforms of operation.
Below are the differences between the platforms of operation of Amazon influencers and Amazon affiliates:
Amazon influencers: Amazon influencers mainly operate on social media platforms. They then curate product lists on their Amazon influencer storefronts.
Amazon affiliates: Amazon associates primarily work through blogs, websites, or online content. They share affiliate links in articles, reviews, or other online content.
4. Content style.
The following are the differences between the content style of Amazon influencers and Amazon affiliates:
Amazon influencers: Amazon influencers emphasize visual and interactive content like videos, images, and engaging posts. They capitalize on their personality and relatability to create content.
Amazon affiliates: Amazon affiliates rely on written content such as articles, reviews, and blog posts. Also, they leverage SEO strategies to rank in search results.
5. Accessibility.
Below are the differences between the accessibility of Amazon influencers and Amazon affiliates:
Amazon influencers: Amazon influencers require a significant following on social media and thrive on personal connections and relatability.
Amazon affiliates: Amazon affiliates are open to anyone with an online presence.
How Does The Amazon Influencer Program Work?
Becoming an Amazon influencer allows you to transform your social media influence into money. Below is a straightforward breakdown of how the Amazon influencer program works:
Step 1: Sign up.
First, you can link your existing Amazon account to the Amazon influencer program page. Then, choose your primary social media platform: Instagram, Twitter, YouTube, or Facebook.
Step 2: Approval.
Submit your Amazon influencer program application and wait while Amazon reviews your application. If your application is accepted, you become an official Amazon influencer.
Step 3: Customization.
After the approval of your application, you can personalize your Amazon influencer storefront by adding a profile picture and a catchy bio.
Step 4: Product recommendations.
Select products you genuinely love and believe your followers would adore. Then, create engaging content showcasing these products.
Step 5: Create links.
You can create unique affiliate links for your recommended products on your Amazon influencer storefront.
Step 6: Commission structure.
When your followers click and buy through your unique affiliate links, you earn a percentage of the sales generated. The more your followers shop through your link, the more you earn.
Step 7: Promote your storefront.
Share your Amazon influencer storefront link on your social media accounts. Encourage your followers to explore and shop through your curated recommendations.
Step 8: Monitor performance.
Use Amazon's influencer page insights to track your audience's engagement with your recommendations and optimize your strategy accordingly.
Step 9: Stay compliant.
Adhere to Amazon's guidelines and policies, and be transparent with your followers about your affiliation and earnings.
Top Types of Amazon Influencers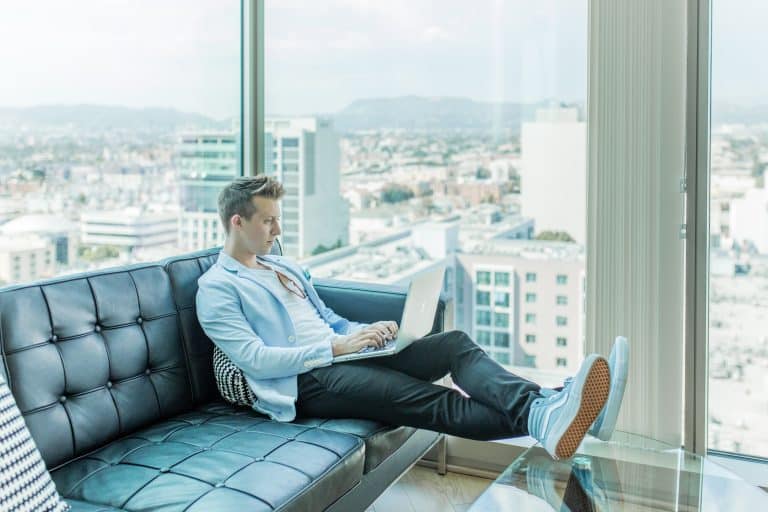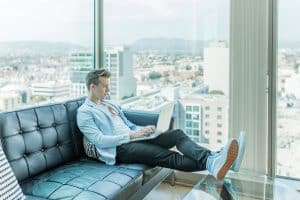 Source: Unsplash
When it comes to being an Amazon influencer, there's no one-size-fits-all. The best type for you depends on your interests, skills, and the audience you connect with. Below are some of the popular types to help you find your Amazon influencer niche:
1. Amazon YouTube influencers.
Amazon YouTube influencers are content creators who use the YouTube platform to share their experiences and their recommendations for Amazon products. They engage their audience through various video formats, including unboxings, reviews, tutorials, and shopping guides.
2. Amazon blog influencers.
These influencers are bloggers who leverage their written content to recommend and review products available on Amazon. They create engaging articles, reviews, and guides that help readers make informed purchasing decisions.
3. Amazon Twitch influencers.
These individuals are content creators who broadcast live on Twitch. They primarily focus on gaming content while incorporating elements of product recommendations and unboxings from Amazon.
4. Amazon medium influencers.
These influencers often have a follower count between micro-influencers (smaller audiences) and macro-influencers (larger audiences). They may have a more niche-focused and engaged audience compared to larger influencers.
5. Amazon Live influencers.
Amazon Live influencers are content creators who leverage the Amazon Live platform to broadcast live video streams. Their content often revolves around product demonstrations, reviews, and recommendations, creating a seamless connection between live streaming and online shopping.
6. Amazon Facebook influencers.
These content creators use Facebook to broadcast their recommendations and experiences with Amazon products to their followers.
7. Amazon Pinterest influencers.
These influencers leverage Pinterest to share and promote products on the Amazon marketplace. They focus on a niche or theme that aligns with their interests and target audience.
8. Amazon Twitter influencers.
Amazon Twitter influencers have a substantial follower count and use the platform to promote Amazon products.
9. Amazon Instagram influencers.
These content creators leverage the Instagram platform to share their experiences and recommendations of Amazon products with their followers.
How to Track Amazon Influencer Results
Becoming an Amazon influencer is a good venture, but tracking your impact is just as crucial. Below are guides to help you measure your success and optimize your strategy:
1. Amazon influencer insights.
Firstly, go to the Amazon influencer dashboard and explore the "Insights" or "Analytics" section. Then, monitor clicks, views, and purchases on your curated storefront to understand the products grabbing attention.
2. Unique affiliate links.
Create unique affiliate links for each product you recommend and share them in your content, whether on your social media accounts or blog posts. Also, leverage Amazon's reporting tools to track clicks and conversions to understand which links drive the most traffic and sales.
3. Social media analytics.
Use analytics tools on Instagram, YouTube, or Twitter to track engagement, follower count, and click-through rates. Then, relate your social media performance to your Amazon account activity to identify the content that resonates most with your audience.
4. Audience surveys and feedback.
Run polls or ask for feedback on your content to understand your audience's preferences and interests. Use survey insights to adapt your content strategy and tailor your recommendations to your audience's desires.
5. Coupon and promo code tracking.
Work with brands to create unique promo codes and track the usage of these codes to measure your influence. Doing this will make you understand the promotions that are driving sales.
6. Amazon storefront metrics.
Regularly check the performance of your Amazon influencer storefront to identify popular categories and products. Also, optimize your storefront layout and product arrangement to ensure a seamless and appealing shopping experience.
7. Conversion rates.
A high conversion rate indicates effective influence. So, monitor the percentage of clicks that result in actual purchases. Also, experiment with different types of content and track how they impact conversion rates. Use this data to refine your content strategy.
How To Reach Out to Amazon Influencers
Are you an Amazon seller looking to connect with Amazon influencers for collaborations and sponsorships? Follow the straightforward steps below to make a lasting impression:
Research your influencers: Pinpoint influencers whose audience aligns with your brand or product. Dive into their content to understand their tone, style, and preferences.
Personalized outreach: Avoid generic templates and personalize your outreach messages for each influencer. Mention specific content or recommendations of theirs that resonated with you.
Choose the right platform: Contact influencers on the platform on which they are most active. For instance, if an influencer is more active on Instagram, reach out to the influencer on Instagram.
Utilize clear and concise communication: Keep your message clear and concise, and highlight the purpose of your outreach early on. Explain what's in it for them and why your collaboration will be beneficial.
Offer collaboration ideas: Propose clear collaboration ideas. Be specific, whether it's a sponsored post, affiliate partnership, or product collaboration. Emphasize how the collaboration can mutually benefit both parties.
Demonstrate authenticity: Genuine interactions go a long way, so be transparent about your brand and expectations. Please share why you believe their influence aligns with your brand values.
Provide easy-to-access information: Provide necessary details about your product, brand, or campaign. Make it easy for them to explore your offerings by including direct links.
Follow up respectfully: Allow influencers to respond, considering their busy schedules. If needed, send a polite follow-up message expressing your continued interest.
Build long-term relationships: If applicable, express interest in building a long-term relationship beyond a single collaboration. Stay engaged even if the collaboration doesn't happen immediately, and continue to follow and engage with their content.
Conclusion
The Amazon influencer program is a fantastic avenue for turning your online influence into a revenue stream. By strategically recommending products, creating engaging content, and optimizing your storefront, you can unlock the earning potential of your social media presence. So, if you're ready to monetize your influence, plunge into the Amazon influencer program and start reaping the rewards.
Are your Amazon ad campaigns underperforming? Contact the best Amazon ad agency to boost your sales.
Frequently Asked Questions
What is the Amazon influencer program, and how does it work?
The Amazon influencer program is a platform that allows individuals with a significant social media following to create their own custom Amazon storefronts. Through this program, influencers can curate and recommend products to their audience and earn commissions on sales made through their links.
Who qualifies to join the Amazon influencer program?
To join the Amazon influencer program, you should have a substantial following on social media platforms like Facebook, Twitter, YouTube, and Instagram. Amazon typically looks for active engagement, authenticity in recommendations, and a genuine connection with your audience.
How can I monetize my influence on Amazon?
As an Amazon influencer, you can monetize your influence by creating a curated storefront recommending products. You earn commissions on purchases made through your recommendations by sharing your storefront and unique affiliate links to specific products.
Related Articles
How to Make an Amazon Wish List
The Best Items to Resell on Amazon