Do you want to know the best items to resell on Amazon?
Amazon is a big marketplace offering thousands of products aspiring entrepreneurs can resell. Whether you are looking for a profitable business or aiming to sell old items, knowing what items to resell on Amazon is a vital step.
This article will discuss the best items to resell on Amazon and where to source them.
What Are the Best Items to Resell on Amazon?
Reselling on Amazon is a profitable business, and you can resell a variety of items on the platform. Here are the 6 best items to resell on Amazon:
1. Jewelry and Accessories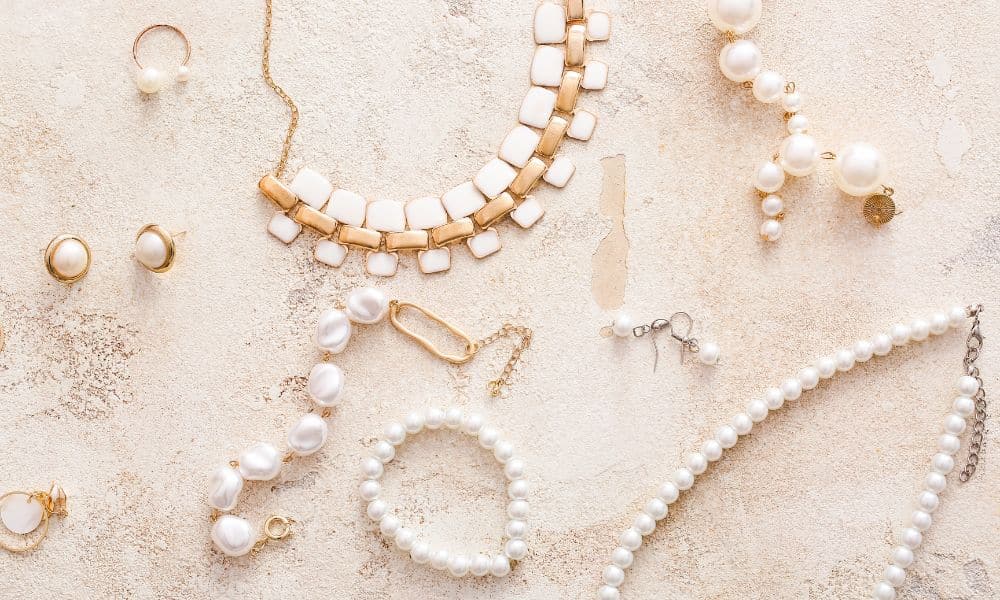 Amazon has a vast collection of jewelry and accessories up for sale. This makes it a haven for jewelry enthusiasts. It offers an extensive and diverse collection of jewelry that caters to different tastes, from fine jewelry to fashion accessories.
Buyers commonly invest in jewelry for special occasions and for its tendency to appreciate in market value over time. But since jewelry comes with a high price tag, buying it from official stores or big brands can be too costly for some. Hence, lots of people turn to resellers to get a cheaper price.
2. Toys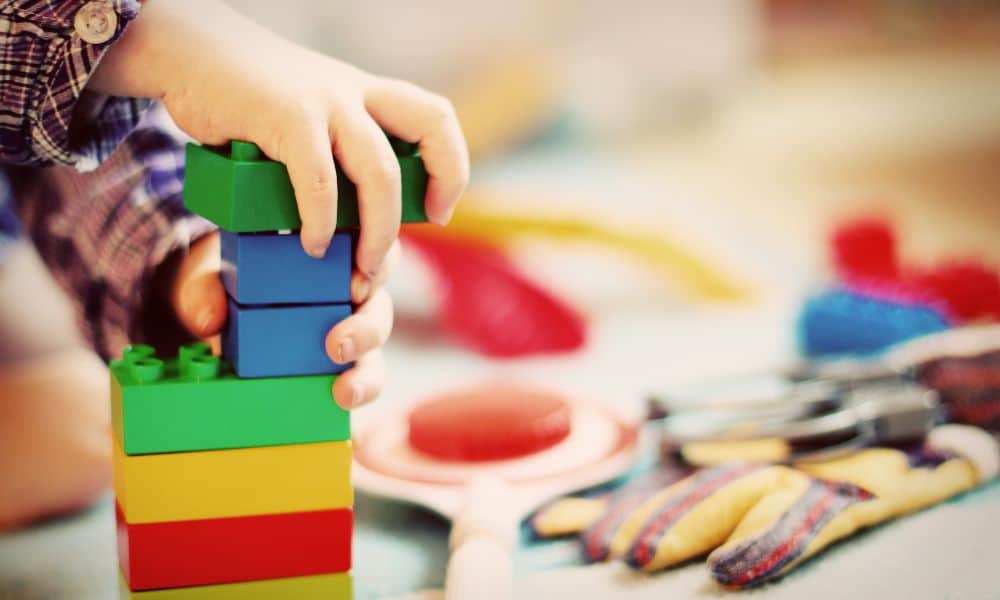 The demand for toys is never-ending. It remains a popular gift choice for kids all year. Amazon offers various toys, from educational toys to board games and action figures. This makes Amazon a convenient platform for parents, caregivers, and nannies to find cheap and quality toys.
Furthermore, they can read product descriptions and reviews to ensure they get the best deals out of their money. Some prefer to buy toys from resellers instead of retail stores because of the lower price. Also, while some toys may be out of stock in retail stores, resellers often have a ready stock, providing immediate availability.
3. Books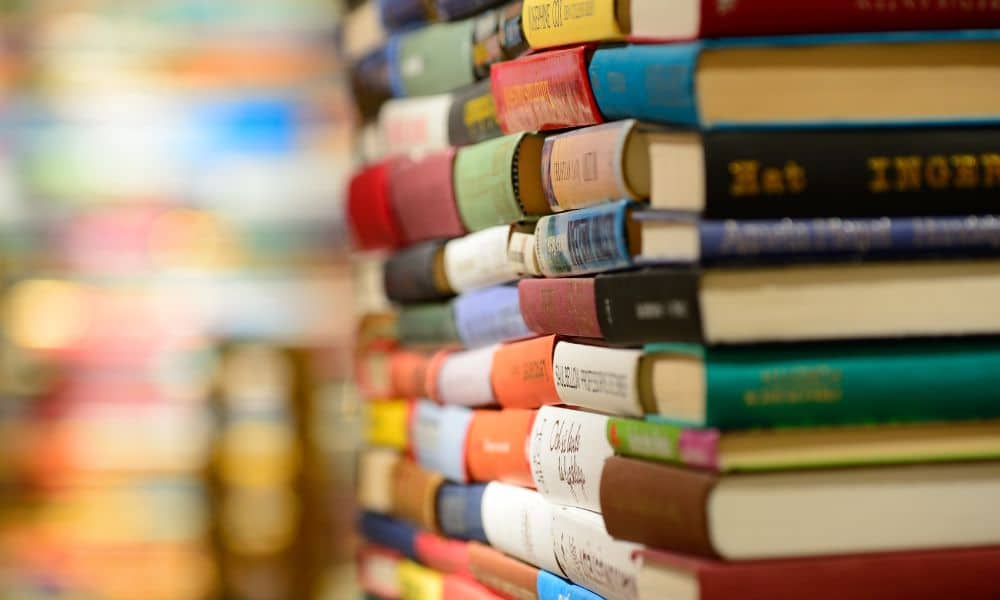 Books have a timeless appeal. They have a consistent demand among people of all ages. For instance, the educational value of books makes them a necessity for students. Some books are also collector's items.
Amazon has a wide library of books from different authors across various genres, and book resellers on Amazon offer book selections that are much cheaper than store-bought ones. Hence, secondhand books provide a more affordable alternative for readers looking to get books at a much lower price.
4. Cameras
Amazon draws in photography enthusiasts looking for advanced digital cameras to enhance their photography skills. The platform offers a wide selection of cameras, from action cameras to high-end DSLRs.
Cameras, especially high-quality ones from reputable brands, often have a relatively high resale value, making them a popular choice for reselling. Buyers also like patronizing resellers because their products sometimes come with bundled deals with accessories like memory cards, bags, and more.
5. Clothes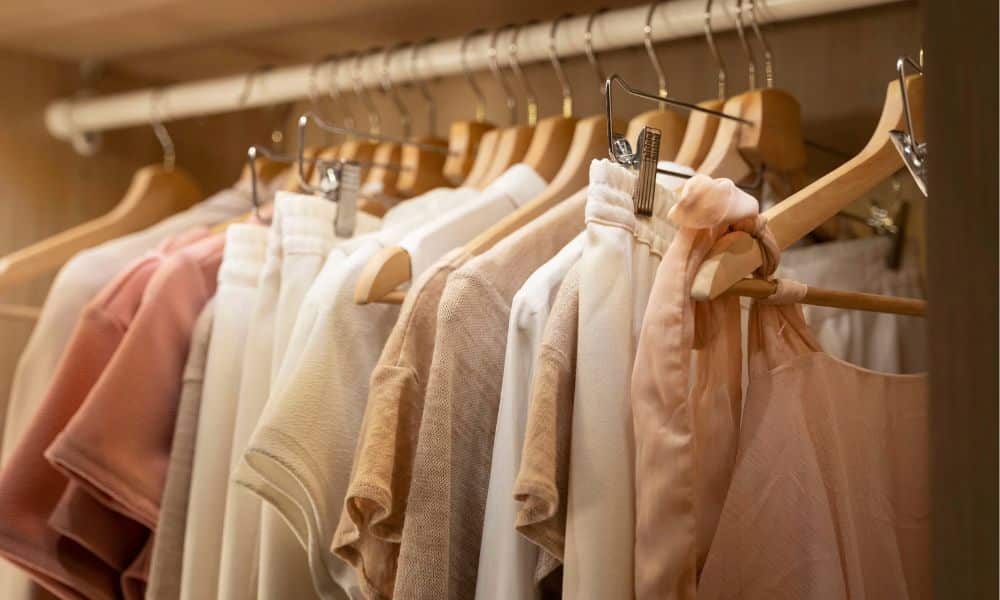 Amazon offers various styles of clothes, from business casual to streetwear. It also has clothes fit for various ages and genders, making it a one-stop shop for your wardrobe needs. 
Clothes from resellers are common in the fashion community. E-commerce platforms like Amazon provide an accessible space for reselling clothes. It allows sellers to reach a broader audience and compete effectively. Also, it allows people to buy clothes at a much lower price.
6. Collectibles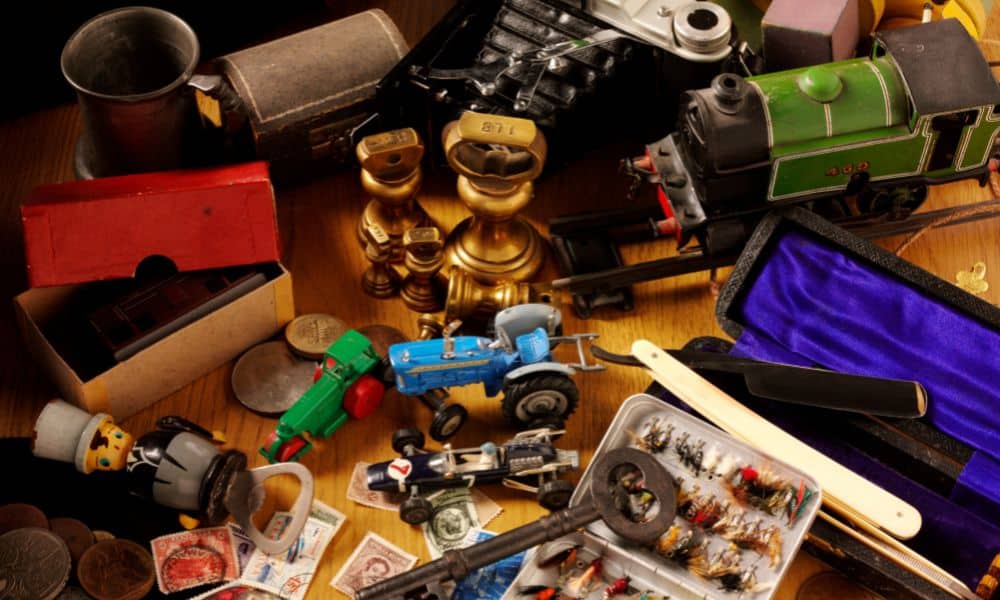 Amazon has various collectibles, including action figures, coins, stamps, memorabilia, etc. It is seen as a place for collectors to find and buy prized and limited-edition pieces.
Collectors are often willing to pay significant sums to complete their collections or get rare items. Some also invest in collectibles because their prices can increase. The allure of these collectibles, driven by their rarity and value, makes them a popular choice for reselling.
Where To Find Items to Resell on Amazon
Exploring varied online sites to source products is a key strategy for reselling on Amazon. The following are the places where you can find items to resell on Amazon:
1. Secondhand apparel market.
The secondhand apparel market has gained significant traction in the past years. It offers a vast and diverse range of clothing styles, brands, and sizes, catering to a wide audience. Likewise, secondhand markets often source locally through thrift stores and other platforms, minimizing shipping costs and maximizing possible profits.
2. Garage sales.
Garage and yard sales are excellent places to find items to resell for several reasons. Items at garage and yard sales are typically priced lower than their market value. People often want to declutter and are willing to part with items at a fraction of their original cost. 
Additionally, these sales often offer a diverse range of items, from vintage collectibles to gently used furniture, electronics, clothing, and more. You can stumble upon unique or hard-to-find items that have value to specific niches or collectors.
3. Thrift shops.
Thrift shops offer items at significantly lower prices compared to retail stores. This affordability allows resellers to purchase items at a lower initial investment, increasing the potential for profit.
Also, thrift stores often carry unique and vintage items that are no longer available in mainstream retail. These one-of-a-kind pieces can attract a niche market willing to pay a premium for something special.
4. Estate sales.
Estate sales are considered treasure troves for reselling opportunities on Amazon. They are perfect for those interested in high-quality furniture, vintage jewelry, and fine art.
Furthermore, sellers at estate sales might not be aware of the true value of certain items. This allows sellers to buy items with a high value at a much lower price.
5. Facebook marketplace.
Some savvy sellers scout the Facebook marketplace for discounted electronics, gently used furniture, or even exercise equipment to resell. This allows resellers to source items locally and reduce shipping costs.
6. Consignment stores.
Consignment stores can be goldmines for resellers. They offer a wide range of quality products that can be resold on Amazon for profit. Moreover, some consignment stores offer bulk purchase discounts, which allows resellers to get a larger inventory at a reduced price.
7. Flea markets.
Exploring flea markets can yield hidden gems like limited-edition toys, vintage electronics, or unique crafts. Also, items at flea markets are priced lower than their value in bigger stores. This allows resellers to stock up their inventory at a lesser cost.
8. Retail stores.
Retail stores can be great sourcing spots for reselling on Amazon. They provide a wide selection of products, which allows resellers to choose from a broad array of options based on their niche. Likewise, visiting retail stores makes it possible for resellers to inspect items, ensuring that they meet the standards for resale.
Final Thoughts on "Best Items To Resell on Amazon"
Finding the best items to resell on Amazon is a strategic journey that combines market research, trends, and personal interests. While the market is ever-evolving, focusing on products with strong demand, low competition, and a healthy profit margin is the key to success. Always remember that adaptability and staying informed about market shifts are essential as you embark on your reselling journey.
Did you know you can invest in ads to boost your sales on Amazon? Contact the best Amazon advertising agency to get started!
Frequently Asked Questions
"Best Items To Resell on Amazon"
Is it better to resell items locally or internationally?
Whether to resell items locally or internationally depends on your business strategy and target market. However, it is important to remember that reselling internationally may come with more additional costs than doing it locally.
When reselling on Amazon, is it better to focus on popular, high-demand items or niche products?
Both are good, and the right choice should depend on your circumstances. High-demand items attract a broader customer base, increasing the possibility of more sales. On the other hand, niche products often have fewer sellers, allowing you to establish a unique position on the market.
Are seasonal products a good choice for reselling on Amazon?
Yes, seasonal products can be a good option for reselling on Amazon if you consider their nature and plan your inventory well.
Related Articles
How to Sell on Amazon Without Inventory