Would you like to know how to sell on Amazon without inventory?
Inventory management can be challenging, especially if you sell on Amazon as a side hustle. Fortunately, you can sell on Amazon without stocking up on products.
This blog post will explain how you can sell on Amazon without inventory.
How Can I Sell on Amazon Without Inventory?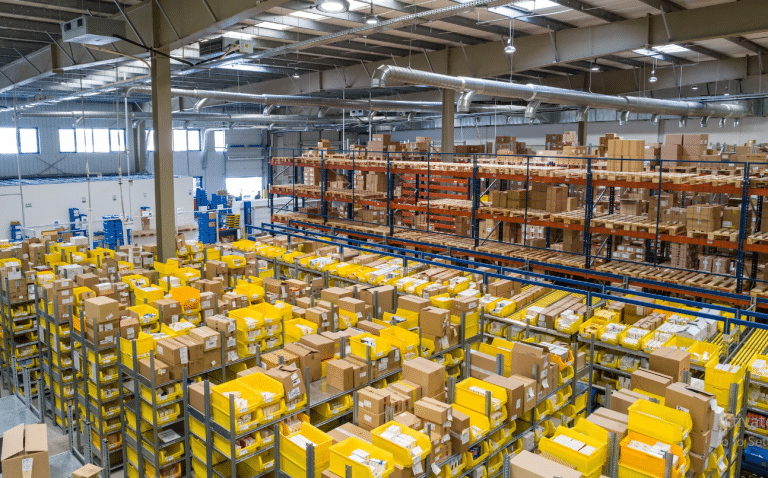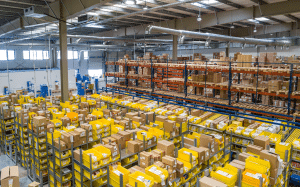 Source: Unsplash
There are two ways to sell products on Amazon without physical inventory. They are as follows:
1. Drop shipping.
Drop-shipping is a business model where you, the seller, don't have to keep the products in stock. Instead, you purchase products from a third party and have them shipped directly to the customer. You act as a middleman, facilitating the transaction without handling the physical product.
To use this business model, look for reliable suppliers offering quality products and timely shipping. Platforms like AliExpress, Oberlo, or SaleHoo can connect you with reputable suppliers. However, you should look into customer reviews and ratings to ensure a positive customer buying experience.
2. Fulfillment by Amazon.
Fulfillment by Amazon is a service where Amazon handles the storage, packing, and shipping of products. This service allows you to leverage the Amazon fulfillment centers network. Once you list your products on Amazon and a customer orders for them, Amazon takes care of the entire fulfillment process.
With Amazon FBA, sellers save time as the platform handles logistics and inventory management. Also, FBA products often qualify for Amazon Prime, which attracts more customers.
However, Amazon charges fulfillment fees based on weight and size, and additional fees may apply for storing your products in Amazon's centers. While Amazon handles most customer service, sellers may need to address specific issues.
Read More: Amazon FBA vs. Dropshipping.
The Differences Between Selling With Inventory and Selling Without Inventory on Amazon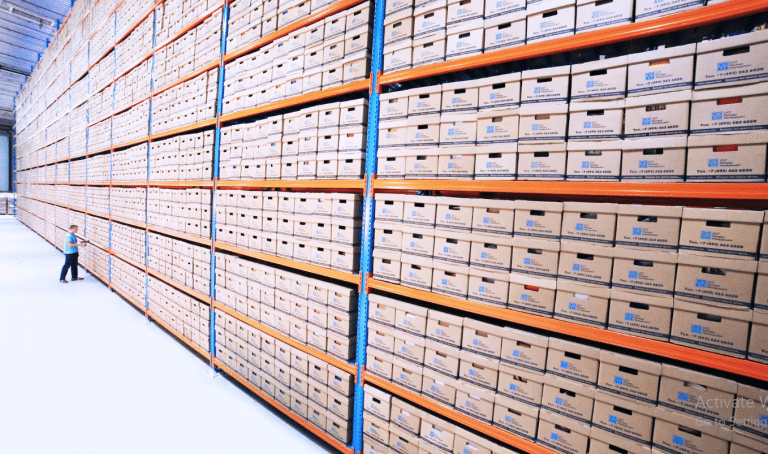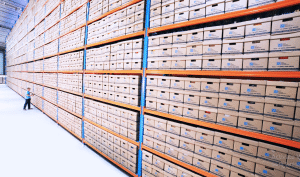 Source: Unsplash
Below are the differences between selling with inventory and selling without inventory on Amazon:
Selling products on Amazon with inventory.
Storage and shipping: You store, pack, and ship products yourself or use a third-party service.
Control: You have more control over your inventory and fulfillment process but also more responsibility.
Lower costs: It generally involves lower fulfillment fees but might require higher shipping and storage costs on your end.
Prime eligibility: Your products can be Prime-eligible, but it may require efficient order processing and shipping on your part.
Suitability: This model is ideal for small businesses, unique or custom items, or those who prefer hands-on control over their operations.
Selling products without inventory.
Storage responsibility: Amazon stores and manages your products in their fulfillment centers, taking care of inventory storage.
Shipping and customer service: Amazon handles shipping, customer inquiries, and returns on your behalf, offering Prime-eligible shipping options.
Costs: FBA involves fees for storage, order fulfillment, and additional services, but it can save you time and effort in logistics.
Prime eligibility: FBA products are often Prime-eligible, which can boost visibility and trust among customers.
Suitability: FBA is suitable for businesses with larger quantities of products or those aiming for a broader market presence.
The Role of Third-Party Logistics Providers
Below are the crucial roles third-party logistics play in the selling without inventory online business:
1. Storage solutions.
Third-party logistics act as guardians for your products. They store your products securely, freeing you from warehouse management worries.
2. Packing and prepping.
When a customer places an order, your third-party fulfillment center swings into action. They handle the packing and preparation, ensuring your products are primed for delivery.
3. Smooth shipping operations.
Fulfillment partners like Amazon FBA handle shipping. From labeling to dispatching, they ensure the products reach the customer promptly and in top-notch condition.
4. Tracking and transparency.
With third-party logistics, you can get visibility into the shipping process. You and your customers can track the product's journey, fostering trust and transparency.
5. Cost-effective convenience.
Third-party fulfillment eliminates the need to invest heavily in storage facilities and shipping infrastructure. This cost-effective model allows you to focus financial resources on growing your Amazon business.
6. Smooth scalability.
As your business expands, so can your fulfillment capabilities. Third-party providers like Amazon FBA are equipped to handle the scalability of your operations seamlessly.
6. Time liberation.
With the logistical aspects handled by your fulfillment partner, you can focus your time and energy on other things. You can easily focus on strategizing, marketing, and enhancing your product offerings.
What Products Can I Sell on Amazon Without Inventory?
You can sell various products on Amazon without maintaining inventory through dropshipping or Fulfillment by Amazon (FBA). Here are some product categories suitable for this approach:
Electronics: Dropship gadgets, accessories, and tech products like phone cases, chargers, and headphones.
Apparel and Accessories: Offer clothing, jewelry, handbags, and fashion accessories without holding inventory.
Home and Kitchen: Sell home decor, kitchen gadgets, and appliances readily available from suppliers.
Toys and Games: List popular toys, board games, and hobby items that can be drop shipped.
Beauty and Personal Care: Offer cosmetics, skincare, haircare, and grooming products.
Books: Sell books and e-books without the need for physical copies.
Sports and Outdoors: Dropship sporting goods, fitness equipment, and outdoor gear.
Health and Wellness: Offer dietary supplements, vitamins, and health-related products.
Automotive: Sell car accessories, parts, and maintenance products.
Pet Supplies: List pet food, toys, grooming products, and accessories.
The Crucial Role of Product Selection
Product selection is crucial when selling on Amazon without inventory (e.g., through dropshipping or using Fulfillment by Amazon for third-party sellers). Here's why it's so important:
Market demand: Choosing high-demand products ensures a ready customer base and better sales potential.
Competition: Assessing the level of competition helps you find niches where you can stand out and achieve higher profits.
Profit Margins: Picking products with favorable profit margins ensures you can cover expenses and profit.
Seasonality: Understanding seasonal trends helps you plan inventory and marketing strategies effectively.
Supplier reliability: Reliable suppliers ensure timely order fulfillment, reducing the risk of negative reviews and refunds.
Shipping costs and times: Consider shipping and delivery times to offer competitive prices and meet customer expectations.
Product quality: Selling high-quality products enhances your brand reputation and encourages repeat business.
Return policies: Consider the ease of returns for the selected products. It can impact customer satisfaction.
Amazon policies: Ensure your chosen products comply with Amazon's policies and regulations.
Scalability: Consider whether you can easily scale your business with the selected products.
How To Find Profitable Products for Your Amazon Store
Finding profitable products will be key to your success as an Amazon seller. Read how to get it done below:
1. Be trendy.
Search for trending products with tools like Google Trends and Amazon Best Sellers. Trending products sell faster.
2. Select a niche.
Niches are like your store's unique fingerprint. Finding the right niche can make your products stand out in the crowded Amazon marketplace.
3. Tap into Amazon's data.
Amazon itself is a treasure trove of insights. Use tools like Jungle Scout or Helium 10 to analyze Amazon's data. Uncover what products are performing well, and let Amazon be your guide.
4. Mastering keywords.
Keywords are like secret keys to unlocking Amazon's vast marketplace. Utilize keyword research tools like MerchantWords or Ahrefs to discover what customers are searching for. You can also craft your listings based on these keywords to boost visibility.
5. Competitor analysis.
Look at what your competitors are offering. Their products and pricing can provide valuable insights into what works.
6. Identify problems and offer solutions.
Please look for products that address common problems or fulfill unmet needs. Products that make customers' lives easier are often the unsung heroes.
7. Evaluate profitability.
Tools like FBA calculators can help you estimate costs and potential profits. Ensure that the numbers align with your business goals.
8. You can start small but test big.
Don't go all in at once. Test a small batch of products first. Monitor their performance and scale up based on the results.
9. Explore evergreen and seasonal products.
Consider having a mix of evergreen products with consistent demand and seasonal items that can bring spikes in sales during specific periods. This is a good strategy for ensuring steady sales.
10. Customer feedback speaks volumes.
Dive into customer reviews for potential products. Positive reviews highlight what customers love, while negative reviews can guide you on what to avoid or improve.
Conclusion
Selling on Amazon without inventory allows aspiring entrepreneurs to enter e-commerce with minimal risk and investment. By understanding the principles, steps, and strategies stated above, you can build a successful Amazon enterprise without the complexities of inventory management. Embrace the opportunity, adapt to the ever-changing marketplace, and watch your online business thrive.
Did you know you can boost your sales by investing in Amazon ads? Contact the best Amazon ad agency to get started.
Frequently Asked Questions
What does it mean to sell on Amazon without inventory?
Selling on Amazon without inventory is a business model where sellers don't physically store their products. They use third parties for inventory management.
How do I find products to sell on Amazon without holding inventory?
You can explore various strategies to find products for inventory-free selling. For instance, you can use tools like Jungle Scout to identify trending products, analyze competitors, and understand market demand.
What are the advantages of selling on Amazon without inventory?
It allows you to start your business with minimal upfront costs, as you don't need to invest in stocking products. Also, you can scale your business more flexibly without worrying about storage space.
Related Articles
The Best Items to Sell on Amazon