Are you curious about the best items to sell on Amazon to boost your e-commerce business?
Amazon, the world's largest online marketplace, offers an excellent platform for new sellers to start their businesses. However, aspiring Amazon sellers need to identify the top-selling items to boost their chances of success.
Discovering the best-selling products on Amazon involves a combination of research, trend analysis, and a sprinkle of entrepreneurial intuition. This simple guide will show you the best items to sell on Amazon and how to find the top-selling categories.
How To Find the Top-Selling Products to Sell on Amazon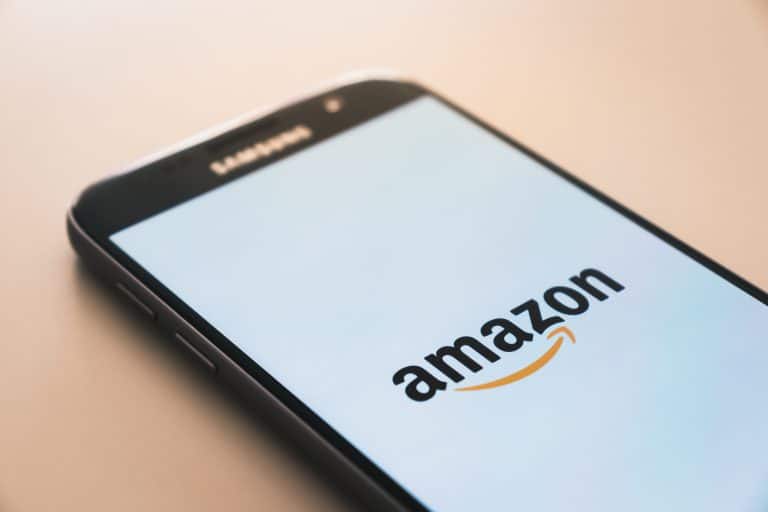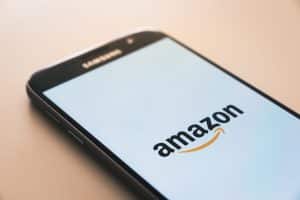 Source: Unsplash
Finding best-selling products on Amazon can improve your monthly sales and seller rank. Below are ways to find the best product-market niche to sell on Amazon:
1. Amazon best sellers rank.
Navigate the "Best Sellers" section on the Amazon page to access information about the popular categories across various products. Pay attention to the top 100 in each category and analyze trends to identify items with consistent demand.
2. Amazon's movers and shakers.
Check out Amazon's "Movers and Shakers" section to discover products trending in the past 24 hours. The Movers and Shakers section is an excellent indicator of emerging trends and can give you a sneak peek at future profitable products.
3. Google trends.
You can use Google Trends in your Chrome extension to identify top-selling items in other e-commerce sites outside the Amazon store. Product research tools allow sellers to see how search interest for a particular product has changed over time. Conduct product research on high-demand products with consistent sales; such product categories indicate sustained consumer interest.
4. Keep an eye on seasonal trending products.
Certain products experience spikes during specific seasons or holidays. Good examples include Halloween costumes, Christmas decorations, and summer essentials. Aligning your product selection with seasonal trends can improve your sales margins at the right times.
Read more: How much do Amazon sellers make?
5. Niche market research.
While popular products are tempting, exploring niche markets can be equally rewarding. Hence, you should look for products catering to specific interests or needs. A focused approach in a niche market can lead to low competition and a more dedicated customer base.
6. Social media and forums.
You can engage with social media platforms and forums to understand what people are discussing. Reddit, Facebook groups, and niche forums can be treasure troves of information on emerging trends and potential product gaps in the market.
7. Amazon reviews.
Product reviews on Amazon are a goldmine for insights. You can analyze customer feedback to understand what users like or dislike about existing products. This information can guide you in refining existing products or identifying opportunities for new and improved offerings.
8. Use Amazon's FBA calculator.
Before finalizing your product choice, use Amazon's FBA (Fulfillment by Amazon) calculator. This tool helps you estimate the fees associated with selling a particular product on Amazon, allowing you to calculate potential profits accurately.
9. Attend trade shows and expos.
Physical events like trade shows and expos provide an excellent opportunity to discover new trends and products to sell on Amazon. Meeting suppliers, other sellers, and industry experts can give you valuable insights and connect you with potential product sources.
10. Consider private-label products.
Private labeling involves branding and selling ready-made items. This strategy allows you to create unique offerings or improve existing products. Partnering with manufacturers can open doors to customizing products according to your specifications.
Best Items to Sell on Amazon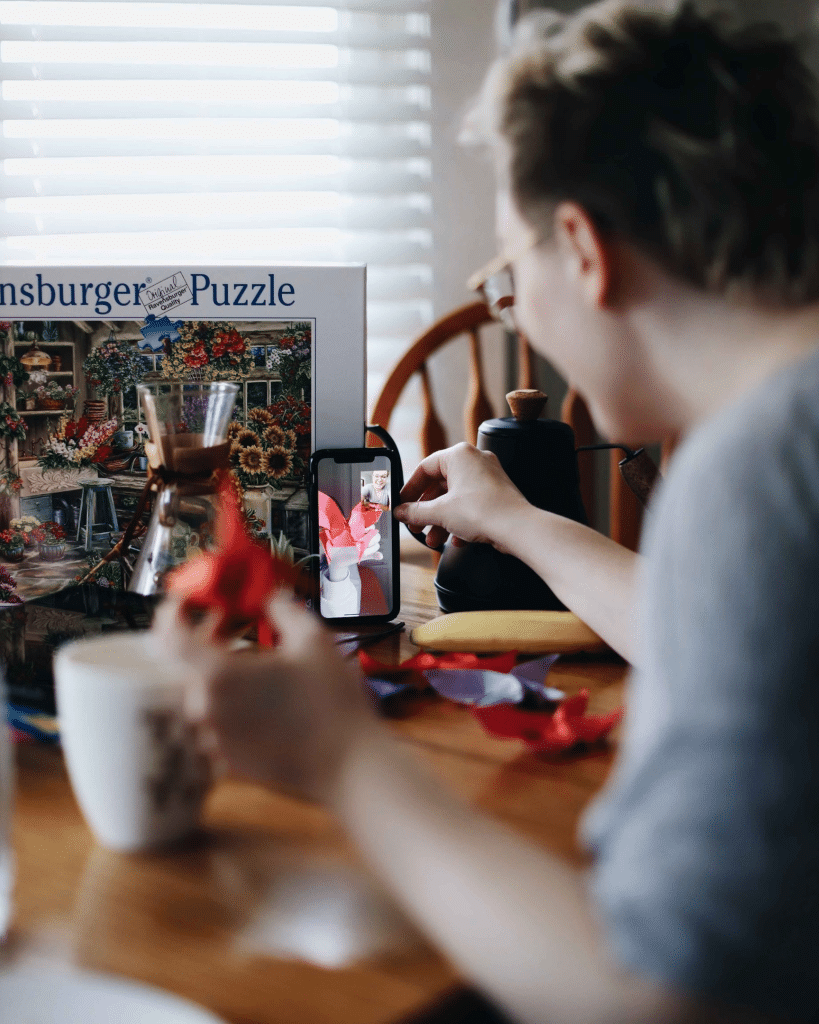 Source: Unsplash
Below are the best-selling products that can boost your monthly sales volumes on Amazon:
1. Electronics and accessories.
Gadget lovers are always looking for the latest tech gadgets and accessories. Products like wireless headphones, phone cases, and portable chargers are hot-selling products on Amazon. Watch out for trending electronics and stay up-to-date with the latest releases.
2. Health and wellness products.
Health-conscious consumers are a significant market on Amazon. You can explore niches like supplements, fitness equipment, or eco-friendly products. However, ensure you comply with Amazon's regulations on health-related items.
3. Home and kitchen essentials.
Everyday items for the home are evergreen. Think about products like kitchen gadgets, cookware, and home organization solutions. These are the types of items that are frequently in high demand.
4. Personal care and beauty products.
The beauty industry is booming, and you can tap into this market by selling skincare products, makeup, or haircare items. High-quality, unique, or organic products are among the top-selling products on Amazon.
5. Toys and games.
Toys and games are always among the top-selling items, especially during the holiday season. Monitor trending toys and consider seasonal items like outdoor games in the summer or indoor board games in the winter.
6. Fashion and accessories.
If you have a flair for fashion, consider selling products like clothing, shoes, or accessories. Look for unique or niche items that set you apart from the competition.
7. Books.
Despite the digital age, physical books are among the top-selling items on Amazon. You can source books in various genres, including textbooks, rare editions, and collectibles.
8. Pet supplies.
Many consider their pets part of the family and are always willing to invest in pet supplies. As a result, pet supplies like pet food, grooming tools, and accessories are among the top-selling items on Amazon.
10. Home improvement products.
DIY enthusiasts and homeowners always look for tools and home improvement items. Look for popular categories like power tools, gardening equipment, or home décor.
11. Unique handmade items.
If you have a creative streak, consider selling handmade or artisanal products. Amazon Handmade is a great platform for showcasing unique crafts, jewelry, or artwork.
12. Subscription boxes.
Subscription boxes have gained immense popularity. You can make sales by curating a niche subscription box with items that cater to a specific audience's interests. This can be gourmet snacks, fitness gear, or beauty products.
Conclusion
Finding top-selling items you can sell on Amazon requires a mix of research, adaptability, and a keen eye for emerging trends. Stay informed, be flexible, and don't be afraid to explore new avenues. Remember, success on Amazon often involves riding the current wave and anticipating the next one.
Would you like some professional help to market your products on Amazon? Contact the best advertising agency.
Frequently Asked Questions
What types of products generally perform well on Amazon?
Products consistently performing well on Amazon include electronics and accessories, health and wellness items, and home and kitchen essentials. Beauty and personal care products, toys, and games are also among the best products to sell on Amazon.
Is it better to sell popular items or explore niche markets?
Both approaches can be successful, but your choice should depend on your strategy. Popular items can offer a broad customer base, but competition is fierce. Exploring niche markets allows for less competition but requires careful targeting. Find the right balance between popular and niche.
How do I know if a product has the potential for high profitability on Amazon?
Assessing a product's profitability involves considering selling price, Amazon fees, shipping costs, and potential profit margins. Tools like the Amazon FBA calculator can help estimate costs and profits, ensuring your chosen product aligns with your financial goals.
Related Blogs
Amazon Fulfillment Centers Map