Did you know you can make money reselling on Amazon?
Reselling on Amazon is a thriving and accessible online business model. It allows individuals and small businesses to capitalize on their knack for finding great deals.
If you are looking to make money reselling products on Amazon, you are reading the right blog post. This is your comprehensive guide to navigating the Amazon marketplace as a reseller.
Who are Amazon Resellers?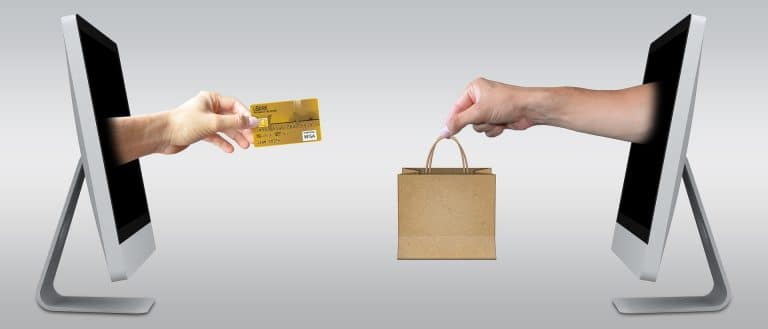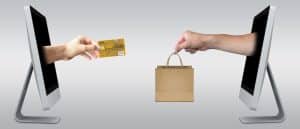 Source: Pixabay
Amazon resellers buy products from various sources and sell them on the Amazon marketplace for a profit. They act as middlemen, connecting buyers with products that are hard to find elsewhere. These Amazon sellers get products from both brick-and-mortar stores and online marketplaces.
Read more: The best items to sell on Amazon.
Is It Legal to Resell Products on Amazon?
Yes, it's legal to resell products on Amazon. Generally, as long as you purchase items legitimately, you have the right to resell them on the platform. However, there are some rules to follow:
Authentic Products: Ensure that the items you sell are genuine and not counterfeit. Selling fake goods can lead to legal issues and account suspension.
Copyright and Trademarks: Be cautious with branded products. Avoid using trademarked logos or copyrighted material without permission.
Product Condition: Clearly state the condition of the items you're selling. Amazon has strict guidelines for product descriptions, so accuracy is key.
Restricted Categories: Some product categories require approval from Amazon, such as certain electronics or beauty products. Check and adhere to these restrictions.
How
Amazon
Reselling Works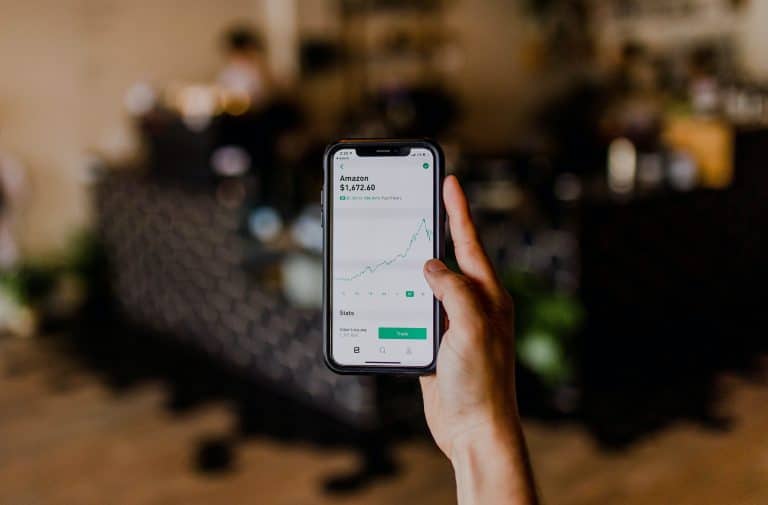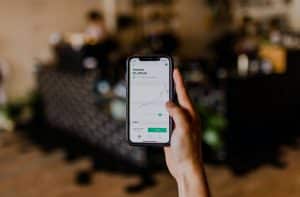 Source: Unsplash
Below, we will break down how Amazon reselling works to help you start your online entrepreneurship:
Step 1: 
Create your Amazon Seller Central account.
The first step in the reselling on Amazon journey is to set up a seller account via Seller Central. You can choose between an individual or a professional account, depending on the volume of products you aim to sell.
Step 2: 
Find your niche.
Amazon is like a massive online mall with endless aisles. Your job is to pick a section or niche that suits your business model or the items you want to sell. It could be anything from vintage toys to brand-new gadgets.
Step 3: 
Source your products.
There are three popular ways to source the products you want to resell on Amazon, and they are as follows:
Retail Arbitrage: 

With retail arbitrage, you can buy products from an online retailer and sell them on Amazon. You can also hunt for deals at local stores.

Wholesale: 

Another way to source your products is by buying bulk from wholesalers.

Dropshipping:

It involves partnering with suppliers who ship directly to customers. In this partnership, you sell while your business partners ship the products.

Used items: You can declutter your home by selling used items on Amazon. However, they must be in good condition.
Step 4: 
Create product listings.
Now, you can create product listings with catchy titles, clear descriptions, and dazzling images. Think of it as creating an online shop window that beckons customers to come in and browse.
Step 5: 
Fulfillment options.
There are two main ways your products can go from your space to your customers, and they are as follows:
Fulfillment by Amazon (FBA): 

With FBA, Amazon handles product storage, packing, and shipping. FBA sellers send their items to the

Amazon warehouse

, and Amazon takes care of the rest.

Fulfillment by Merchant (FBM): 

With FBM, you manage packing, storage, and shipping. It is hands-on but gives you more control.
Read more: Amazon FBA vs. FBM.
Step 6: 
Customer services.
Customer satisfaction is a secret sauce when you resell products on Amazon. So, you should answer questions quickly and aim for five-star reviews. Doing this will keep your customers coming back for more.
Step 7: 
Manage your finances.
The Amazon Seller app provides tools to track your financial journey, so use these tools to monitor your expenses, sales, and profits. Watch out for fees and adjust your prices to keep the cash flowing.
Step 8: 
Scale your business.
Once you've got the hang of it, consider exploring new niches by trying different sourcing methods and marketing strategies.
How To Be a Successful Amazon Reseller
Follow these tips to become successful at reselling on Amazon:
1. Adaptability.
Successful reselling business models are masters of adaptation. Adaptability is essential because market trends, customer preferences, and Amazon's policies shift like wind. Being adaptable means staying informed, adjusting strategies when needed, and always monitoring what's hot and what's not to improve your own brand.
2. Research skills.
A keen sense of what sells is crucial to make a splash reselling on Amazon. New online retailers should invest time in market research to understand customer demands and identify profitable niches. Whether scouring local stores for retail arbitrage or building relationships with wholesalers, research skills guide reselling success.
3. Customer-centric approach.
Successful Amazon reselling businesses requires trust. Resellers who prioritize customer satisfaction by providing accurate product descriptions, prompt communication, and efficient service create a positive shopping experience. Happy customers lead to positive reviews and repeat business, helping you win the buy box and fostering a thriving reselling venture.
4. Financial management.
Effective management of finances is a hallmark of a successful Amazon reseller. Beyond just making sales, understanding fees, expenses, and profit margins is crucial. As a professional seller reselling on Amazon, you should monitor your business's financial health and adjust your pricing strategies. In addition, you should budget wisely to ensure sustained profitability.
5. Optimized listings.
In Amazon's online marketplace, visibility is everything. As an Amazon seller reselling on Amazon, you should optimize your product listing for maximum visibility. An optimized listing includes high-quality images, compelling product descriptions, and strategic use of keywords.
Why Some Amazon Resellers Hit Roadblocks
While reselling on Amazon offers a golden opportunity to profit, not all journeys are smooth. Understanding the pitfalls that lead to failure can help aspiring resellers steer clear of these challenges. The following are the reasons some resellers on Amazon stumble:
Lack of research.

Choosing the wrong niche.

Poorly optimized listings.

Ignoring customer service.

Financial management carelessness.

Overlooking Amazon policies.

Relying solely on one sourcing method.

Lack of adaptability.
Conclusion
Reselling on Amazon is an exciting endeavor filled with opportunities for growth and success. You can confidently navigate the Amazon reselling landscape by following this guide. As you incorporate this knowledge into your reselling business, it's poised to thrive and stay ahead of competitors.
Would you like some help with your reselling campaign on Amazon? Contact the best Amazon advertising agency.
Frequently Asked Questions
What is the first step to start reselling on Amazon?
The first step is to create a seller account on Amazon. You can do this by visiting the Amazon Seller Central website and setting up your account.
How do I choose what to sell on Amazon as a beginner?
Start by identifying a niche or product category that interests or aligns with your existing items. Consider what you are passionate about to make the process more enjoyable. Research popular and in-demand products within that niche.
Do I need a lot of money to start reselling on Amazon?
No. You can start with a modest budget by selling items you already own. Or you can choose to explore retail arbitrage, where you find discounted products at local stores. As your business grows, you can reinvest profits into expanding your inventory.
Related Blogs
What Is the Amazon Restocking Fee?
How to Conduct Amazon Product Research