Are you looking to explore Amazon retail arbitrage?
Amazon retail arbitrage is a smart way to leverage your shopping skills and turn them into a money-making endeavor. With research, dedication, and careful planning, retail arbitrage sellers can transform their bargain-hunting adventures into successful online businesses.
This blog will help you understand Amazon retail arbitrage and how you can get started.
What is Amazon Retail Arbitrage?
Amazon retail arbitrage is a fancy term for buying low-priced items from one place and selling them at a higher price on Amazon. It's like being a modern-day treasure hunter. But instead of hunting for ancient artifacts, you are hunting for profitable deals at local stores, clearance sales, thrift shops, and online marketplaces. The goal is to buy products for less than they are worth and resell them on Amazon to make a profit.
Comparing Amazon Retail Arbitrage with Other Business Models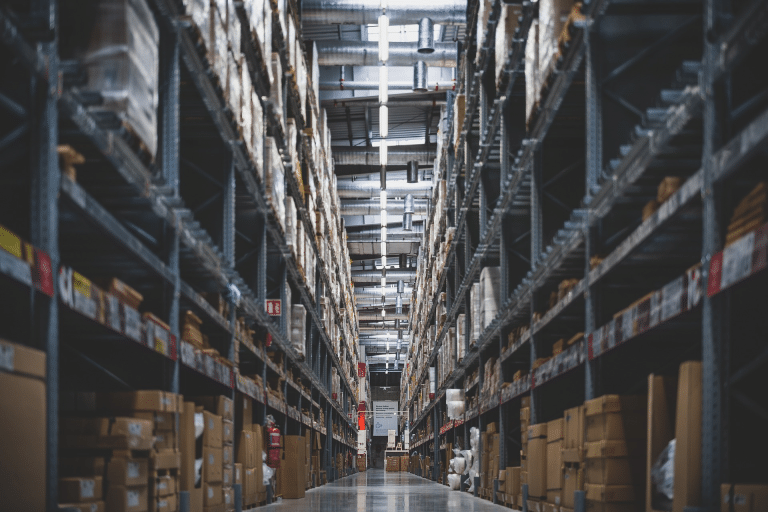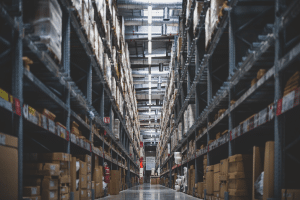 Source: Pixabay
Below, we will explore how retail arbitrage compares with other business models on Amazon:
1. Retail arbitrage business model.
As discussed above, retail arbitrage involves buying low-priced items from various sources and reselling them at a profit on Amazon. It's a hands-on approach that requires you to physically hunt for deals, but it can be a great starting point for beginners.
Pros
Low barrier to entry: Amazon retail arbitrage sellers don't need to create products.
Quick start: You can begin sourcing and selling relatively quickly as a retail arbitrage seller.
Scalability: You can scale your business as you gain experience as a retail arbitrage seller.
Cons
Time-consuming: Scouting for deals for your retail arbitrage business can be time-intensive.
Limited control: If you practice retail arbitrage on Amazon, you will rely on external sources for your inventory.
2. Private labeling business model.
The private label business model involves finding generic products and rebranding them with your label or logo. After that, you sell them as your unique brand on Amazon. It is a more involved process but can offer higher profit margins.
Pros
Brand ownership: With a private label business model, you build your brand identity.
Potential for higher profits: With private label business models, you control the pricing and can differentiate your products.
Cons
Higher upfront cost: Creating your brand and packaging can be expensive.
Riskier: Investing in inventory that doesn't sell is risky.
3. Wholesale business model.
Wholesaling on Amazon means buying profitable products in bulk from authorized suppliers or manufacturers and selling them on Amazon. This model can be more stable but requires establishing relationships with suppliers.
Pros
Established supply chain: If you are a wholesaler on Amazon, you work with trusted suppliers.
Less time spent sourcing: Buying in bulk reduces the need for constant deal hunting.
Cons
Higher initial investment: Buying in bulk can require a significant upfront investment.
Competition: Many Amazon sellers may have access to the same product.
4. Drop-shipping business model.
Drop-shipping involves listing products you don't have in stock. When a customer orders, the item is shipped directly from the supplier to the customer. This model minimizes inventory costs.
Pros
Low up-front costs: As an Amazon seller account holder who practices drop-shipping, you only pay for products when you sell.
No inventory management: As a drop-shipping seller on Amazon, you don't need to store or handle products.
Cons
Lower profit margins: The convenience comes at lower profit margins.
Less control: You rely on suppliers for product availability and quality.
Read more: Amazon FBA vs. Dropshipping.
Handmade business model.
If you're a craftsperson or artist, the handmade category on Amazon allows you to sell your unique, handmade products. It's a niche market with an emphasis on craftsmanship.
Pros
Unique products: As a craftsperson on Amazon, you create one-of-a-kind products.
Artistic expression: The handmade business model is ideal for creative individuals.
Cons
Limited scalability: Handmade products can take time to create.
Competitive: It can be challenging to stand out in the handmade market.
Why You Should Choose Amazon Retail Arbitrage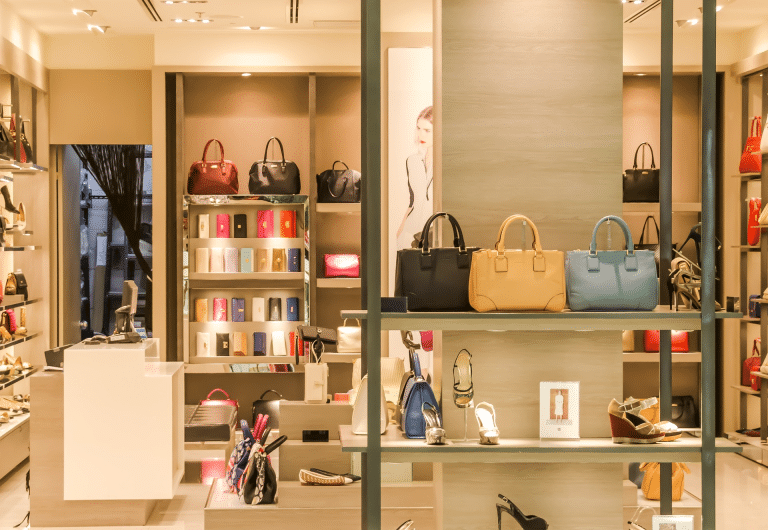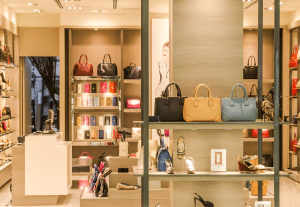 Source: Pixabay
Below, we will explore why you might choose retail arbitrage over other business models on Amazon:
Low initial investment: Retail arbitrage requires relatively little upfront money. If you integrate retail arbitrage into your Amazon business, you will buy products at low prices from retail stores, clearance racks, or retail e-commerce platforms. Hence, you won't need to invest heavily in product development or branding, making it an accessible option for low-budget Amazon sellers.
Quick start: Retail arbitrage is a great choice if you are eager to get started and see results sooner rather than later. You can start finding deals and selling products on Amazon relatively quickly. This speed allows you to test the waters and learn as you go.
No product creation: Unlike other Amazon business models like private labeling or handmade, you don't need to create your products with retail arbitrage. Instead, you are finding and reselling existing products, eliminating the need for product design or manufacturing.
Learning opportunity: Retail arbitrage provides an excellent learning opportunity. As you search for profitable deals, you gain valuable experience in market research, pricing strategies, and product sourcing. This knowledge can be beneficial if you explore other Amazon business models in the future.
Scalability: While you start small with retail arbitrage, you can gradually scale up your operations as you become more experienced and confident. This scalability allows you to grow your business at your own pace.
Diverse product range: You can sell various products with retail arbitrage, from electronics to clothing to toys. This diversity can help your business adapt to changing market trends.
Flexibility: Retail arbitrage is flexible. You can work on it part-time, full-time, or seasonally. This flexibility makes it easy for people with varying schedules and commitments.
Low risk: Since you are not heavily investing in product development, there's low risk involved in retail arbitrage. If a product doesn't sell as well as you hoped, you can liquidate your inventory without significant losses.
Getting Started With Retail Arbitrage on Amazon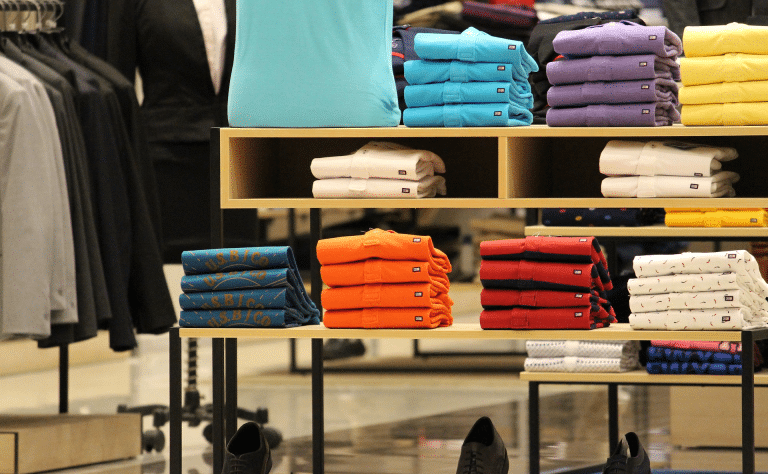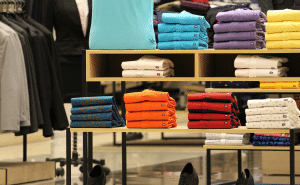 Source: Pixabay
If you are ready to turn your shopping skills into a money-making adventure, follow the easy steps below:
Step 1: Create an Amazon seller account
You need your own Amazon seller account before selling on the Amazon platform. You can sign up on the Amazon Seller Central website and choose between an individual seller account or a professional account. The individual seller account suits occasional sellers, while the professional account is ideal for high-volume sellers.
Step 2: Do your research.
Research your market using Amazon's tools and the Amazon Seller smartphone app. Look for items with good sales ranks and positive reviews. You can also explore niche markets or trending products.
Step 3: Set a budget.
Determine how much money you want to invest in your retail arbitrage venture. Your budget will guide your purchasing decisions, so you must be realistic.
Step 4: Source your products.
Time to shop! You can look for deals at local stores, clearance sales, thrift shops, and online marketplaces. Additionally, you can use your smartphone to scan product barcodes and check prices against Amazon's listings. Look for products priced lower than what they are selling for on Amazon.
Step 5: Calculate profits.
Calculate your potential profit for each item. You should consider including referral fees, fulfillment fees, and shopping costs to ensure you are making money.
Step 6: List your products.
Create product listings on Amazon. Ensure you provide clear and accurate descriptions, including condition (used or new), and take good-quality photos. Be honest about your products to build trust with buyers.
Step 7: Price competitively.
Set competitive prices to attract buyers. To do that, you should check the prices of similar products on Amazon and adjust your prices accordingly.
Step 8: Fulfillment.
Decide how you will fulfill orders. You have the option of choosing between FBM or FBA. If you choose FBM, you will handle product storage, packing, and shipping yourself. But if you choose FBA, Amazon will handle everything for you.
Step 9: Manage your inventory.
After choosing your fulfillment method, you should keep track of your inventory to ensure your items stay in stock. Amazon provides retail arbitrage sellers with tools to manage their inventory so you can easily keep track of your inventory.
Step 10: Customer service.
Deliver outstanding customer service by responding quickly to buyer inquiries and addressing every issue professionally. Positive reviews can boost your sales.
Step 11: Keep learning and scale gradually.
The e-commerce world is always changing, so you need to stay updated. Keep learning about market trends, Amazon policies, and strategies to improve your retail arbitrage business.
Additionally, start small and grow your business at your own pace. As you gain experience and profits, you can reinvest in more inventory to expand.
Conclusion
That's it! You are now on your way to becoming a successful retail arbitrage seller on Amazon. However, you should remember that it might take time to see significant profits, so be patient and persistent. Keep hunting for great deals; your retail arbitrage venture could become a thriving business in no time.
Would you like to run an ad campaign on Amazon? Work with the leading Amazon advertising agency for the best results.
Frequently Asked Questions
How much money do I need to start with retail arbitrage on Amazon?
The amount you need to start with can vary. But many people begin with a few hundred dollars budget, which allows them to buy their first batch of products. As you make profits, you can reinvest and grow your business.
Where can I find products for retail arbitrage?
You can find products for retail arbitrage at local stores, thrift shops, garage sales, and online marketplaces like eBay and Facebook Marketplace. Look for items on sale or clearance and products with discounts.
Do I need any special skills or experience in retail arbitrage?
You can start with retail arbitrage without special skills or prior experience. However, it helps to be organized, have an eye for deals, and be willing to research products and prices on Amazon.
Related Blogs