What is Amazon logistics, and how does it work?
Amazon is known for making lives more convenient. Amazon Logistics plays a major role in its delivery service and makes online shopping easy for Amazon sellers and buyers.
This article will look closely at Amazon's Logistics and how it works.
What Is Amazon Logistics?
Amazon Logistics is the e-commerce giant's shipping and delivery service. The company uses this service to ensure customers get their orders on time. It complements popular delivery services like UPS and FedEx.
However, Amazon Logistics operates differently from these companies. Instead of having an in-house delivery team, Amazon hires individual drivers and smaller delivery services, just like Uber.
Amazon Delivery Service Types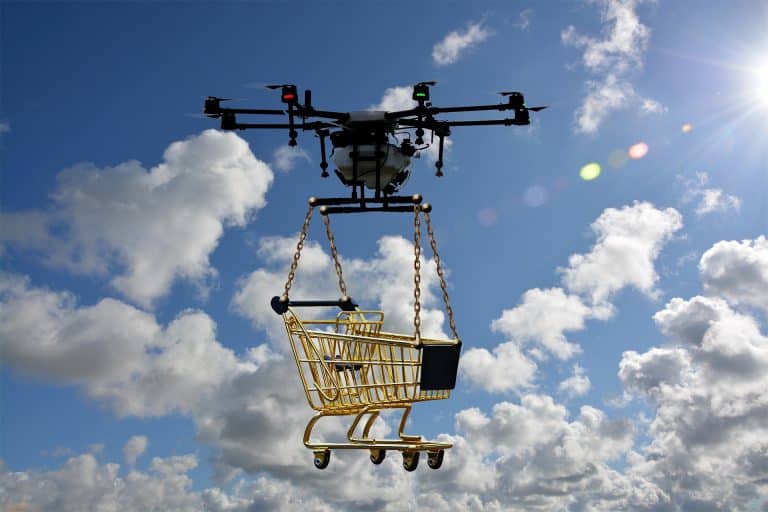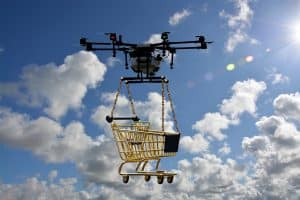 Source: Pixabay
Amazon offers different delivery services to suit your needs, and they are as follows:
Same-day shipping: 

This delivery service allows you to get your order the same day you place it and is available in select areas.

One-day delivery: 

This option allows you to receive your items the next day.

Two-day delivery: 

With Amazon Prime, you can enjoy free two-day shipping on eligible items.

Standard shipping: 

Standard shipping is a reliable shipping option for non-Prime members.

Amazon day: 

This option allows you to choose a specific day for all your weekly deliveries to help you plan better.

Release-date delivery: 

With the 

Release-Date Delivery

 option, you can pre-order select items and deliver them on their release date.

Amazon Fresh and Pantry: 

This delivery system is ideal for groceries and household essentials.

Amazon Lockers: 

This option lets you pick up your orders from secure self-service Amazon Locker locations.

Amazon Hub Pickup Points: 

This delivery service lets you collect packages from convenient Amazon delivery stations like grocery stores or retail partners.

Amazon Prime Air: 

With this option, Amazon uses drones (flying robots) to deliver packages quickly. It is not everywhere, but it is a glimpse into the future of super speedy deliveries.

Amazon Key: 

This service uses secure in-house or in-car delivery options for convenience and safety.
What is Amazon Flex?
Amazon Flex is a program where individuals can work as independent contractors to deliver Amazon packages. They use their vehicles and smartphones to pick up packages from Amazon facilities and drop them off to customers. It's a flexible way to earn money by delivering for Amazon.
The Reasons Amazon Launched Their Delivery Services
Amazon launched its logistics because it wanted more control and speed in delivering customer packages. Below are some simple reasons Amazon launched its logistics:
Faster deliveries: 

Amazon wanted to speed up deliveries to make customers happy. Having a delivery network helps them do it faster.

Reduced costs: 

It can be cheaper for Amazon to have its delivery system rather than rely on delivery service partners.

Control: 

With its logistics, Amazon can control the entire delivery process more, ensuring it meets its high standards.

Innovation: 

It allows Amazon to experiment with new technologies like drones and unique delivery solutions.
The Difference between Amazon Logistics and Delivery Service Partner Companies
Amazon's Logistics differs from delivery service partners in a few simple ways:
Amazon's service: 

Amazon's Logistics is Amazon's in-house delivery service, while delivery service partner companies like UPS and FedEx are separate companies.

Tailored for Amazon: 

Amazon's Logistics is designed specifically for Amazon packages, so it's optimized to meet their delivery needs.

Amazon Flex drivers: 

Amazon often hires independent drivers through Amazon Flex for their logistics, making it different from full-time employees at delivery service partner companies.

Advanced technology: 

Amazon's Logistics uses advanced technology like route optimization and tracking, which may differ from traditional commercial carriers.

Innovation: 

Amazon often tries out new delivery methods like flying robots, which traditional carriers may need to be doing.
How Amazon Logistics Work
Amazon's advanced logistics system enables it to deliver packages quickly and efficiently. The following is a breakdown of how Amazon Logistics works:
1. The fulfillment centers.
Amazon's journey begins at its enormous fulfillment centers filled with various products. Each item in these centers has a unique code, which makes it easier to find when shoppers place an order.
2. Robots and humans.
Inside these warehouses, robots and human workers work together. The robots help move shelves of products to the human pickers who select the items for your order. This teamwork ensures a quick and accurate order fulfillment process.
3. Packing your order.
Once Amazon workers pick your items, they pack them carefully. Amazon's system selects the right-sized box to minimize waste and protect your purchases. Depending on the product, it might be packed in a standard Amazon box or specialized packaging to keep it safe during its journey to your doorstep.
4. Delivery options.
Amazon offers various delivery options to cater to your needs. It has same-day, one-day, and two-day delivery services, along with standard shipping. Prime members often enjoy free and fast delivery, while others can choose from different options depending on their preferences and location.
5. Tracking your order.
Amazon provides a tracking number that allows you to monitor your package's journey in real-time. This transparency helps ease the anticipation of your order's arrival.
6. Delivery partners.
Amazon works with various delivery service partner companies, such as UPS and FedEx, and their in-house delivery service, Amazon Logistics. These hardworking delivery drivers make sure your package arrives at your door safely. They take photos of the delivered package to confirm its arrival.
7. Returns made easy.
If you're unsatisfied with your purchase, the Amazon Logistics system also covers returns. You can schedule pickups or drop off your returns at an Amazon Locker or participating store, which makes the return process hassle-free.
Benefits of Amazon Logistics for Amazon Sellers
Amazon Logistics can have several benefits for Amazon sellers. Below is a straightforward breakdown of what Amazon Logistics means for Amazon sellers:
1. Fast and reliable delivery.
Amazon Logistics aims to provide faster and more reliable delivery services. Reliable delivery services can make Amazon sellers more competitive by offering quicker shipping options to their customers.
2. Fulfillment by Amazon (FBA).
Many sellers use FBA, where Amazon stores, packs, and ships products. With Amazon Logistics, Fulfillment by Amazon becomes more efficient, making it easy for you as a seller to scale your businesses.
3. More control.
Sellers can have more control over their inventory and order fulfillment when Amazon Logistics is involved. They can track their products' journey and ensure customers receive them on time.
4. Improved customer experience.
Faster deliveries and reliable service contribute to a better customer experience. Satisfied customers are more likely to leave positive reviews and become repeat buyers.
5. Competitive advantage.
Sellers using Amazon Logistics may have a competitive edge in the marketplace. The promise of dependable deliveries can attract more customers.
6. Simplified returns.
Amazon Logistics also covers returns. This benefit makes it simpler for sellers to manage return requests and maintain customer satisfaction.
Ways to Reduce Amazon Logistics Risks for Amazon Sellers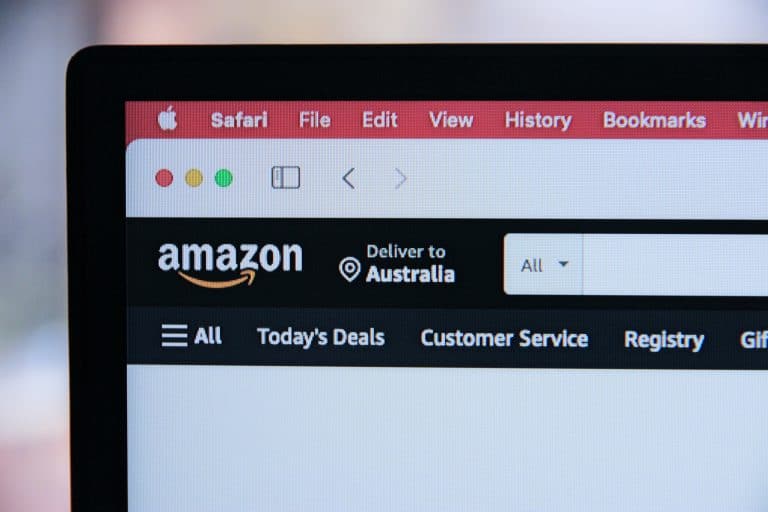 Source: Unsplash
Amazon's Logistics can be a valuable tool for sellers, but it's essential to be aware of the potential risks and take steps to minimize them. The following are some straightforward ways to do just that:
1. Diversify your delivery options.
While Amazon Logistics offers advantages, don't put all your eggs in one basket. Consider using multiple delivery methods. This way, if Amazon's Logistics faces issues, you have alternatives to ensure your customers still receive their orders on time.
2. Monitor inventory closely.
Keep a close eye on your inventory levels. Amazon's Logistics works best when you have the right stock available. Overstocking or running out of items can disrupt the efficiency of the system.
3. Use Amazon's tools and resources.
Amazon provides various tools and resources to help you manage your logistics effectively. Take advantage of these resources, such as the Amazon Seller Central dashboard, to track your orders and resolve any issues.
4. Set realistic delivery expectations.
While fast deliveries are great, setting realistic customer expectations is crucial. Be transparent about delivery times to avoid disappointments and negative reviews.
5. Stay informed and communicate.
Keep yourself informed about any changes or updates in Amazon's Logistics. The more you know, the better you can adapt to new requirements or features. To build trust,  communicate with your customers about potential delays or issues with their orders.
6. Monitor customer feedback.
Pay attention to customer feedback. If you notice recurring issues with Amazon's Logistics affecting your reviews or customer satisfaction, address them proactively.
Conclusion
Amazon Logistics is a crucial part of what makes Amazon the e-commerce powerhouse that it is. From when you place your order to when it arrives at your doorstep, Amazon's behind-the-scenes operations ensure a smooth and efficient process. Their commitment to improving and innovating their logistics system means that the future of e-commerce will only improve.
Are you considering running Amazon ad campaigns? Contact the leading Amazon advert agency.
Frequently Asked Questions
Is Amazon's Logistics the same as Amazon Prime?
Amazon's Logistics is a separate service from Amazon Prime, although they work together. Amazon Prime is a membership that offers various benefits, including fast shipping. Meanwhile, Amazon's Logistics system is the system and network that ensures fast deliveries.
Can all Amazon sellers use Amazon's Logistics for their deliveries?
Amazon's Logistics is available to many Amazon sellers, but not all. Eligibility can depend on your location and the type of products you sell.
Are there any downsides to using Amazon's Logistics for sellers?
While it offers benefits, some downsides may include potential costs, limited control over the delivery process, and geographical limitations in availability. Additionally, since many sellers can access Amazon's Logistics, the competitive advantage it offers may decrease over time.
Related Articles
Amazon Aggregators Business Guide