Cost per acquisition, or CPA,  is an online advertising pricing method where the advertiser pays for each specified acquisition (or action). For example, you can choose to pay $5 an impression, click, form submit, or sale. Depending on your budget, you can adjust the price you would like to pay per acquisition. Some businesses with a higher budget, for instance, can pay $25 per acquisition. CPA is the optimal way to buy online advertising because you only pay for the ad when the desired acquisition, determined by the advertiser, has occurred.
In a CPA pricing method, you must first know the objectives you want to achieve and therefore the acquisition you want to pay for and the amount you're willing to pay for each acquisition. To learn where you can choose your objective and the amount you want to pay per acquisition when creating a Facebook ad, follow the steps below.
Step 1: Choose your objective
Go to business.facebook.com then go to Ads Manager. You can access Ads Manager by clicking the tab "Business Manager" on the upper left hand corner. Click "Ads Manager" on the drop-down menu.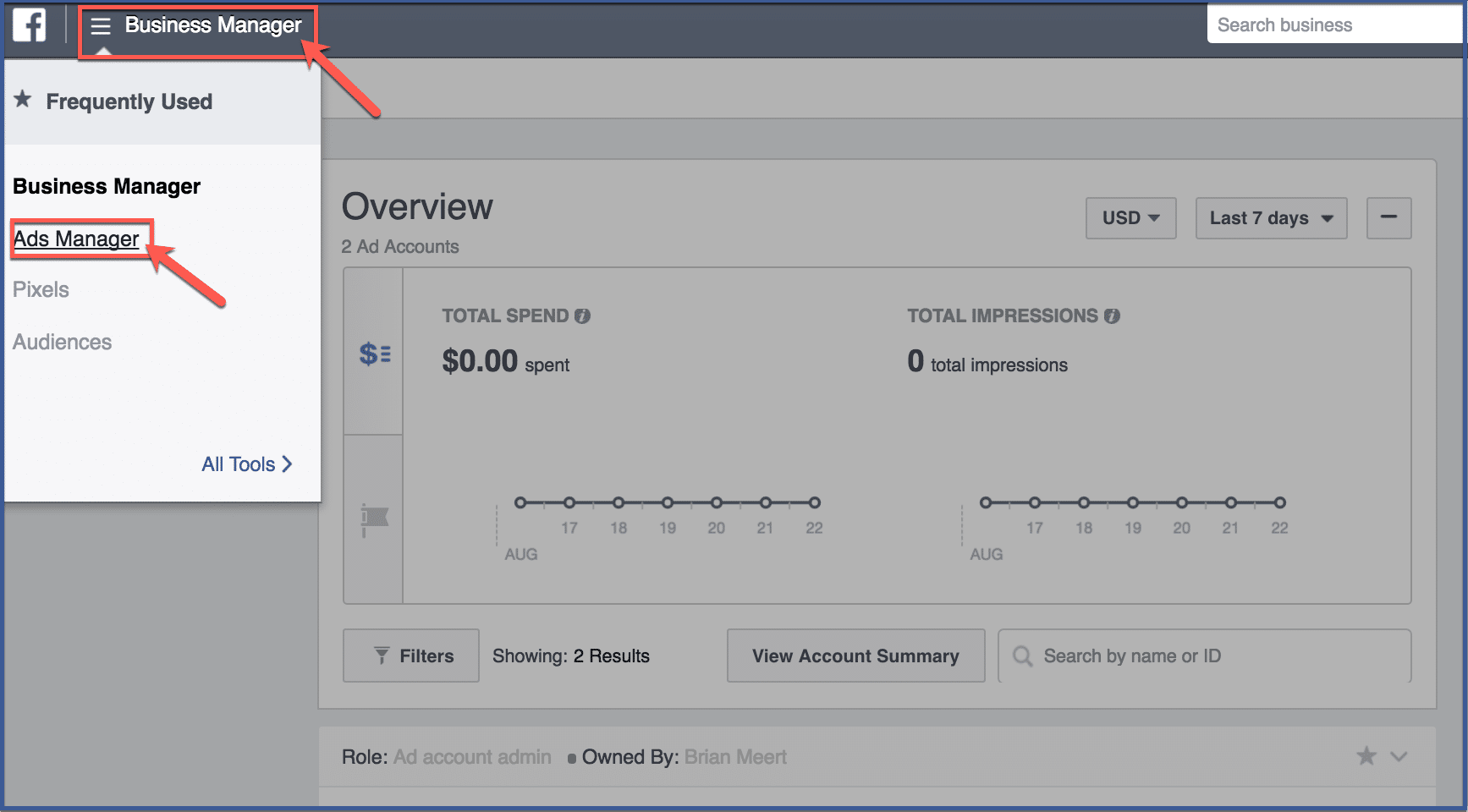 Step 2: Click "Create Ad"
Once Facebook takes you to Ads Manager, click "Create Ad".

Step 3: Choose an objective
Before you can skip ahead to other fields, you must first choose an objective. An objective is your marketing goal. Ask yourself what you want your ad to do. Do you want it to direct users to your website, to promote your page, or to increase conversions? After choosing an objective, click "Continue".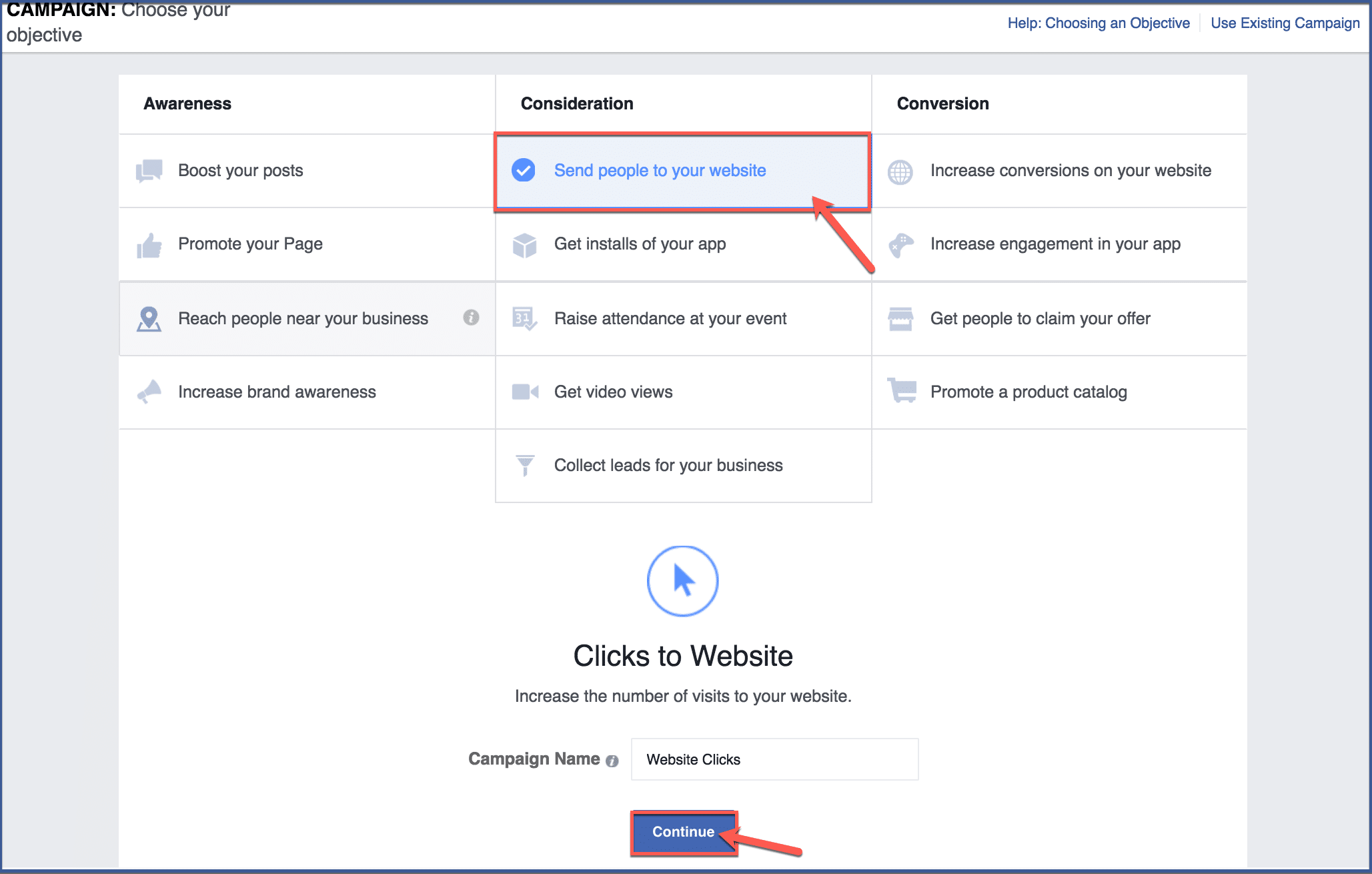 Step 4: Go to "Budget & Schedule"
Click "Budget and Schedule" on the left side of the screen under ad set. This is where you can choose how much you want to pay per acquisition and how you want Facebook to charge you. You can choose to pay per impression (the amount of times your ad is shown to people) or per click (the amount of times people click your ad. Clicks include clicking to comment, like, react, or go to your link).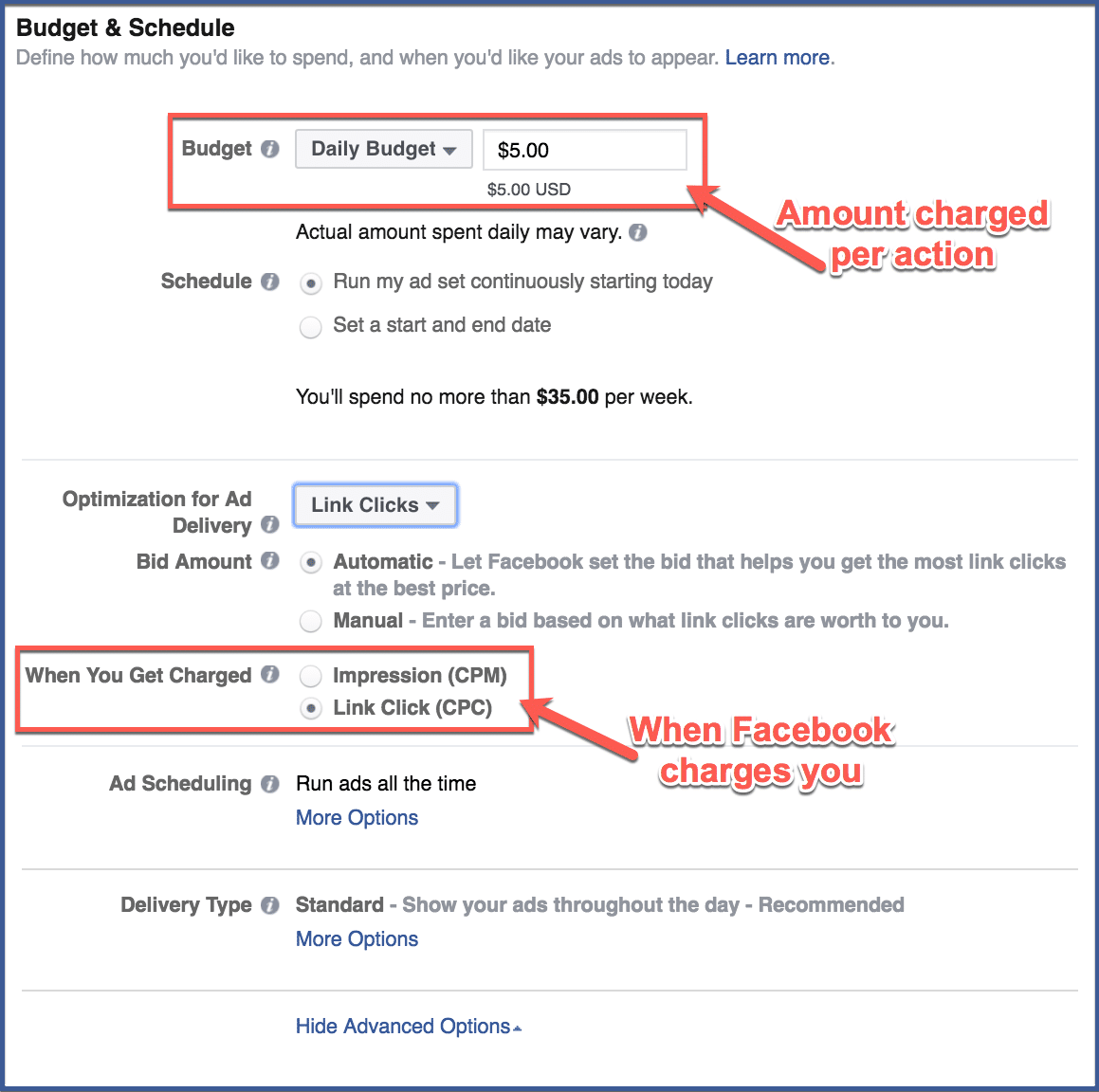 Recommended Articles Related to Facebook Advertising:
Comments
comments