Offline events lets you use data about activities outside of Facebook, your website, and your app for advertising. This new feature can measure how ads drive offline conversions and reach audiences based on these activities. To start you need to create an offline event set where you can upload your data. Follow the steps below to upload your data to Facebook's offline events.
Step 1: Click Offline Events
On your Business Manager at facebook.com, click "Offline Event" located under "Pixels".

Step 2: Click Create Offline Event Set
Click "Offline Event Set" to get started.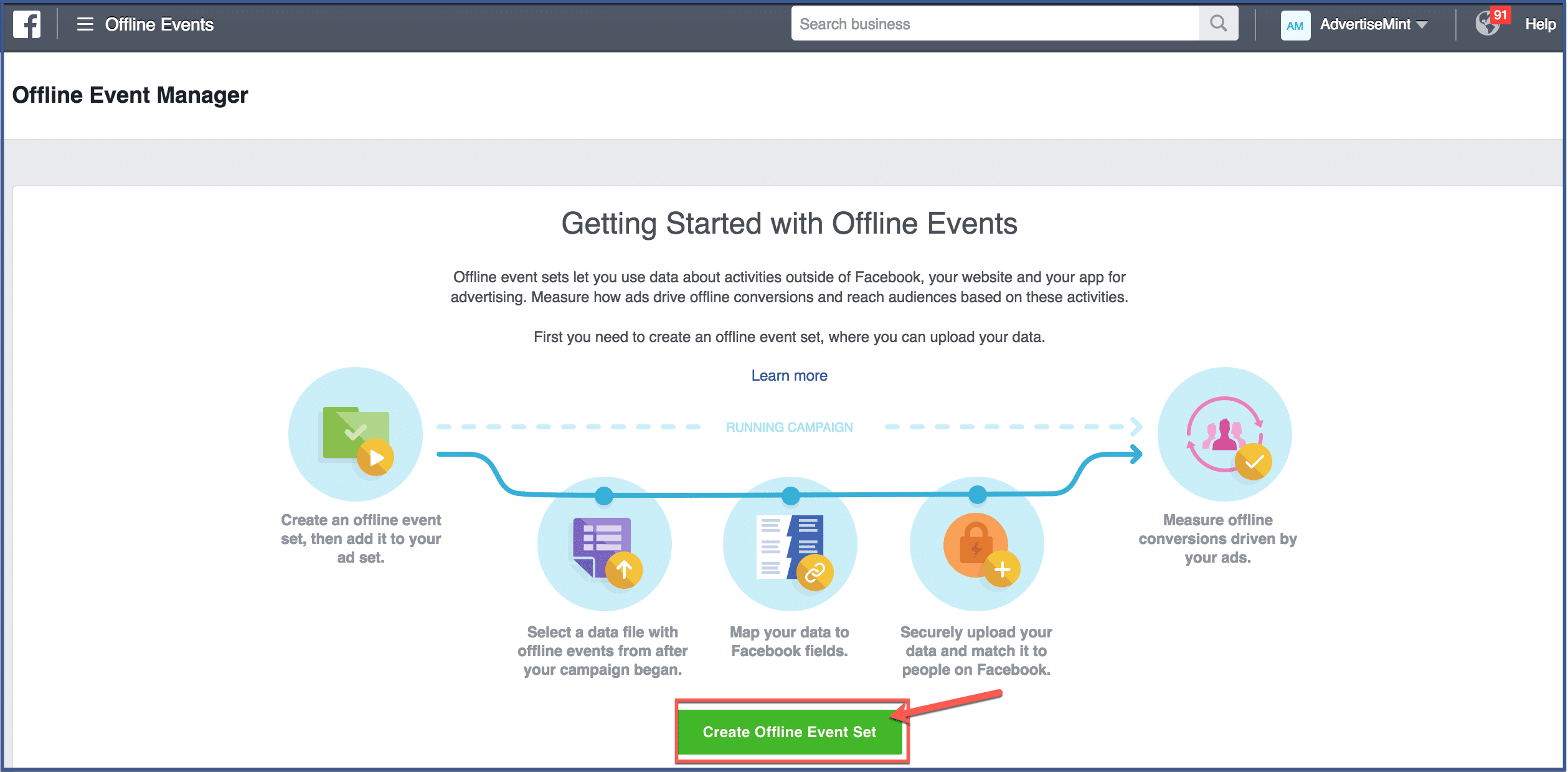 Step 3: Choose an Event Set Name
Choose a name for your event set and include a description. Then click "Create".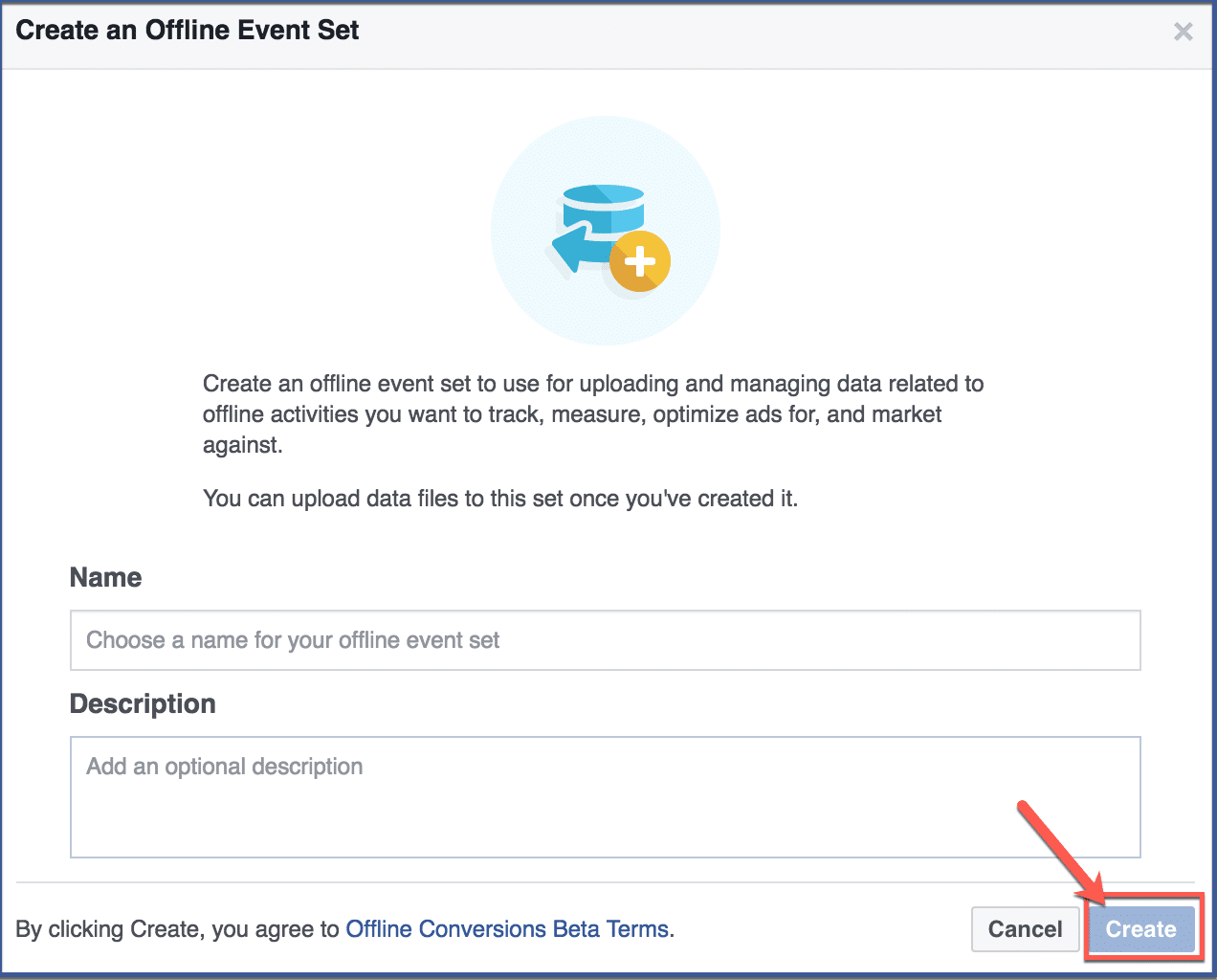 Step 4: Upload Offline Events
Upload your contact list to offline events by clicking "Upload Offline Events".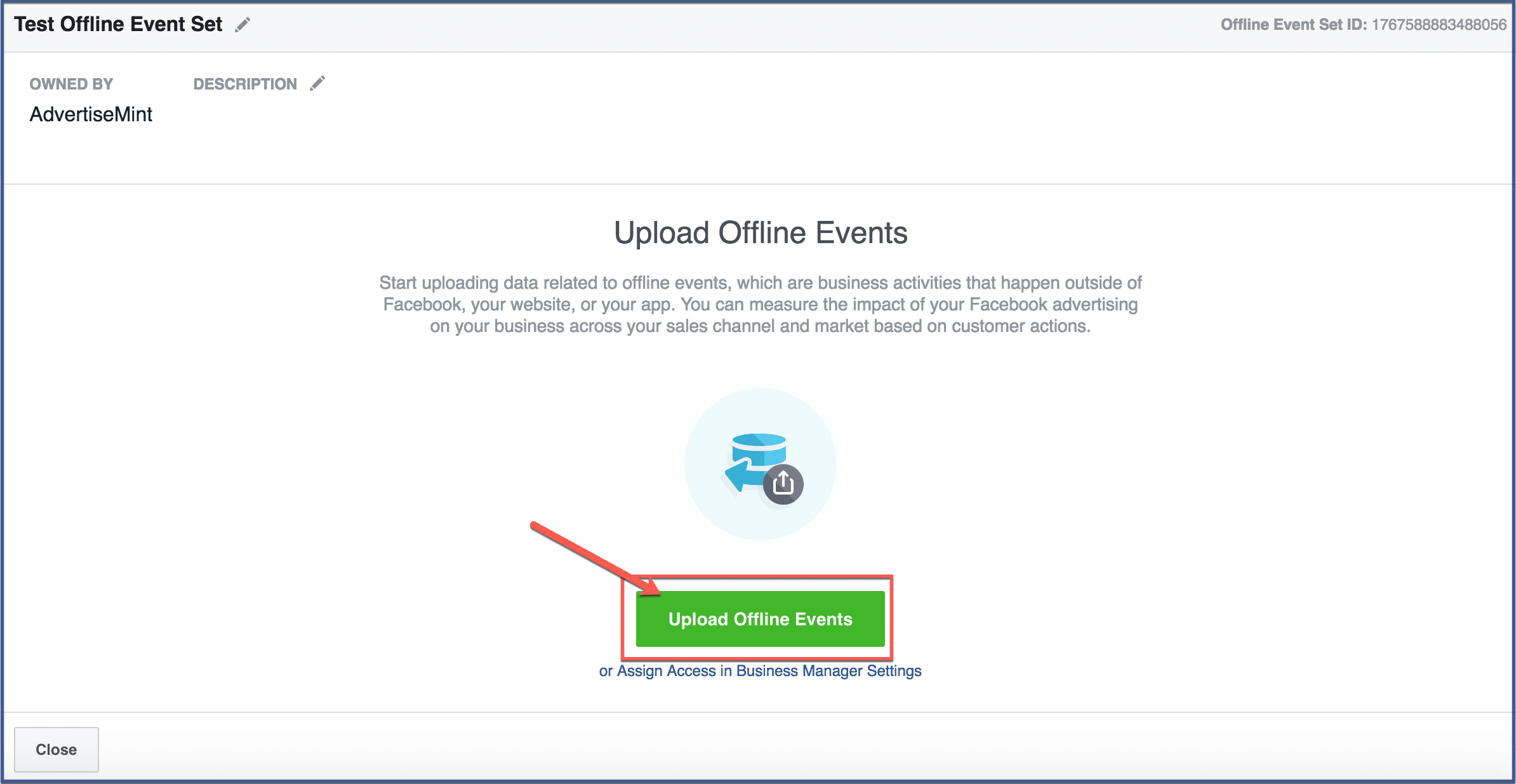 Step 5: Upload File
Choose a file to upload then click "Next".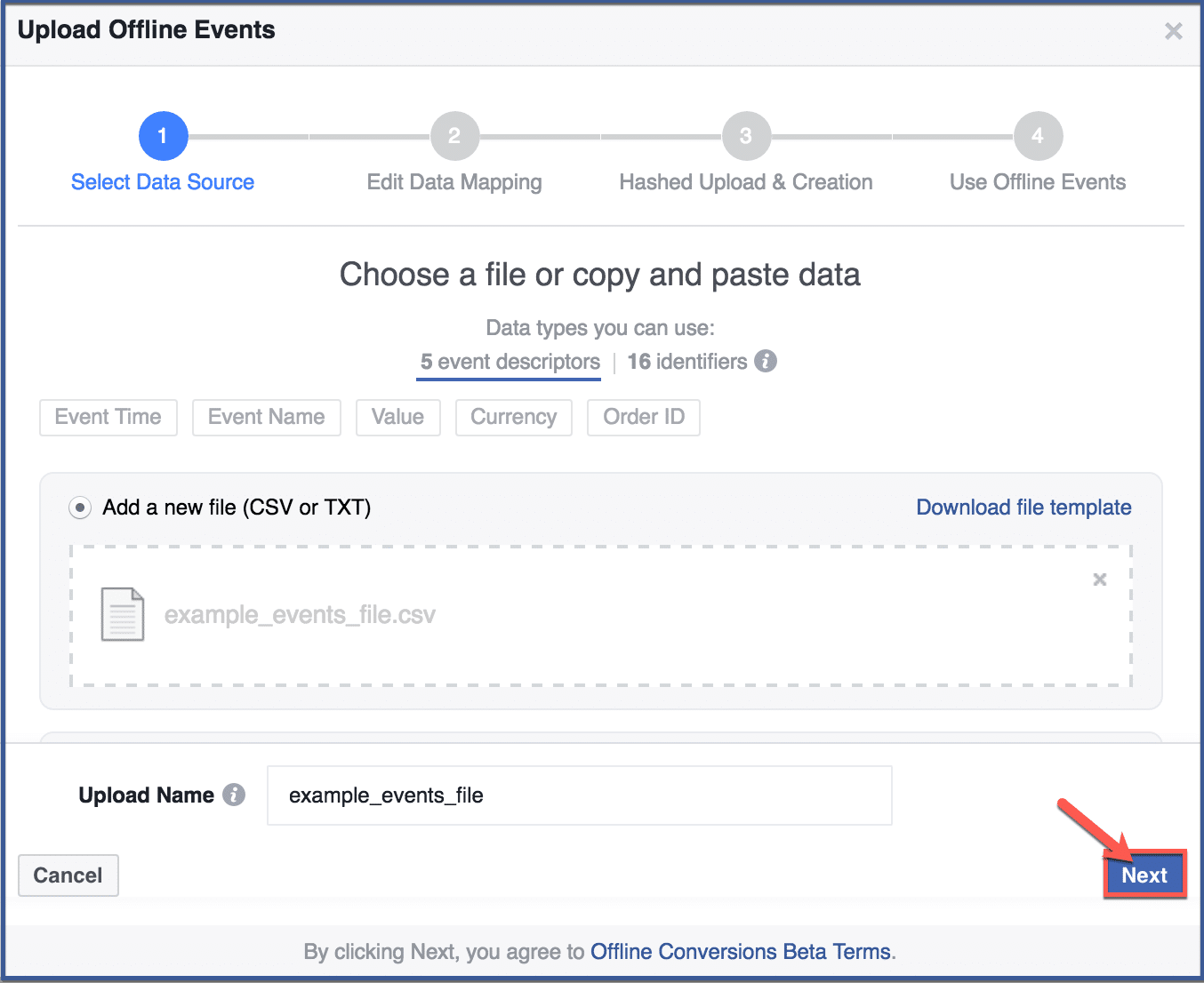 Step 6: Click Upload
To upload your contact list, click "Upload".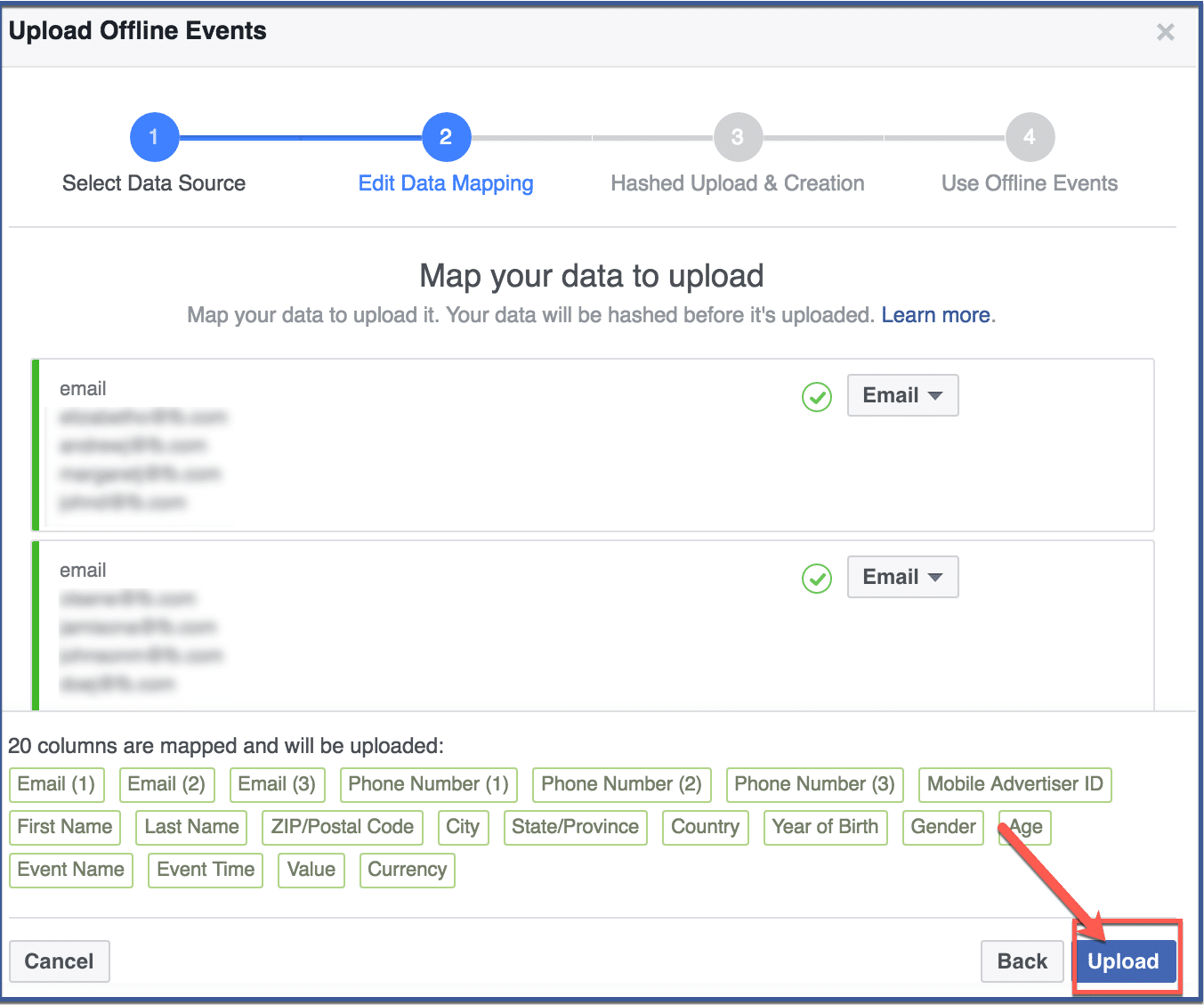 Step 7: Click "Done"
After your data uploads, which may take some time depending on the file's size, click "Done" to continue.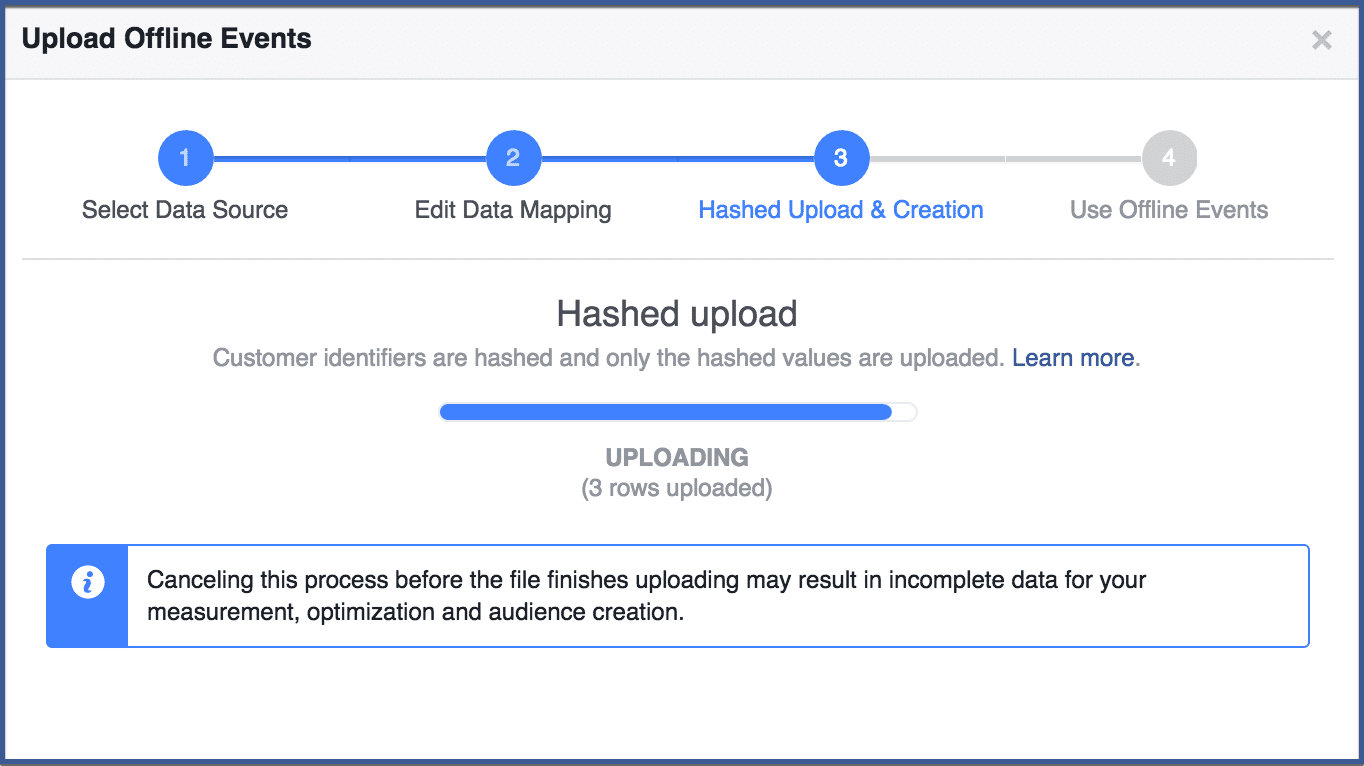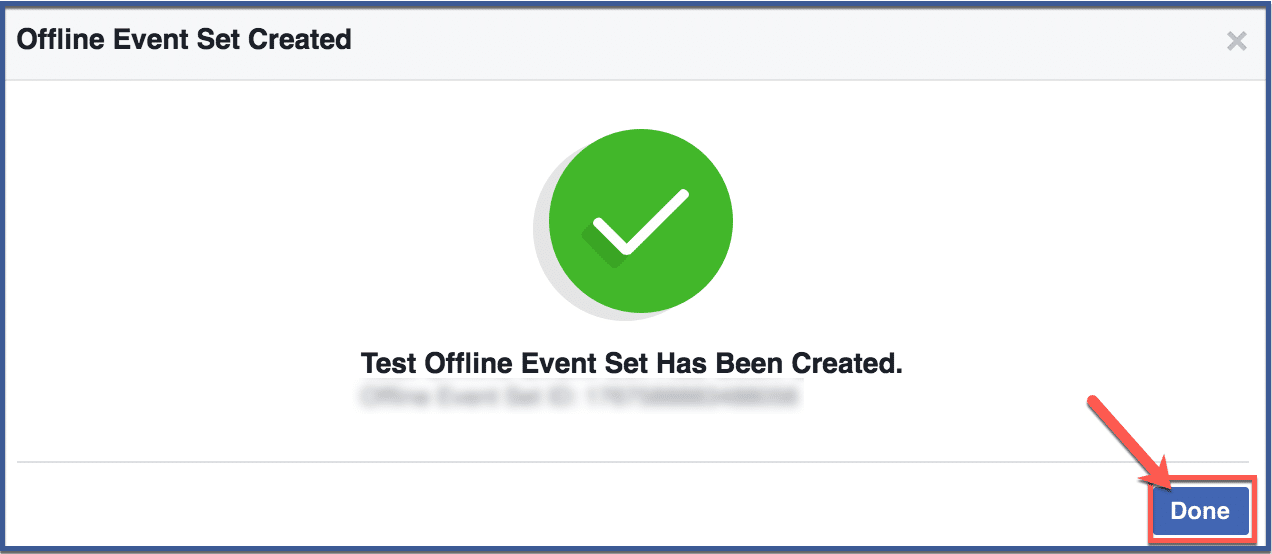 Step 8: Assign ad accounts (optional)
To test the offline event set, choose an ad account. You can choose multiple accounts. Then click "Next". If you choose to skip this step, click "Skip".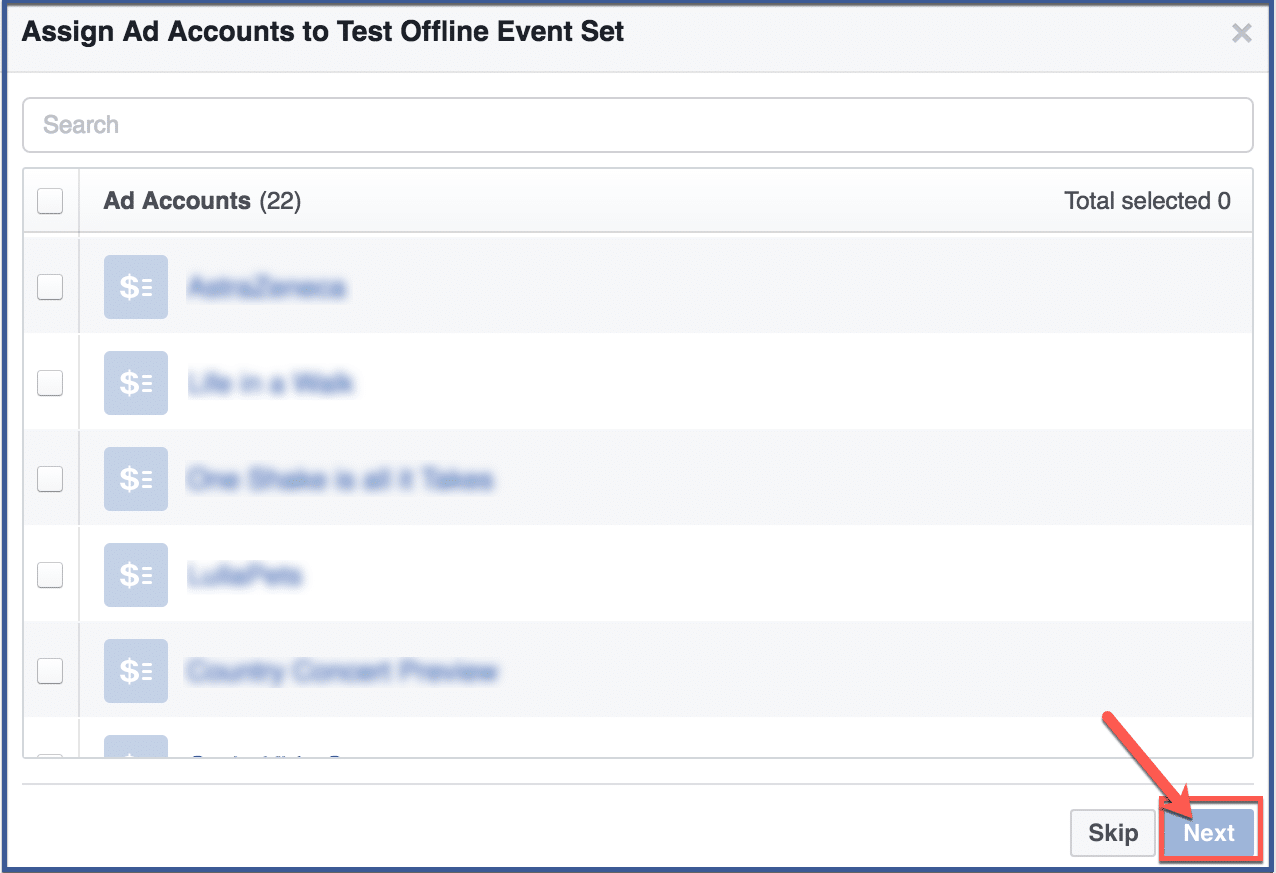 Step 9: Assign people (optional)
Assign people to test your offline event set. Click "Next" afterward. If you choose to skip this step, click "Skip".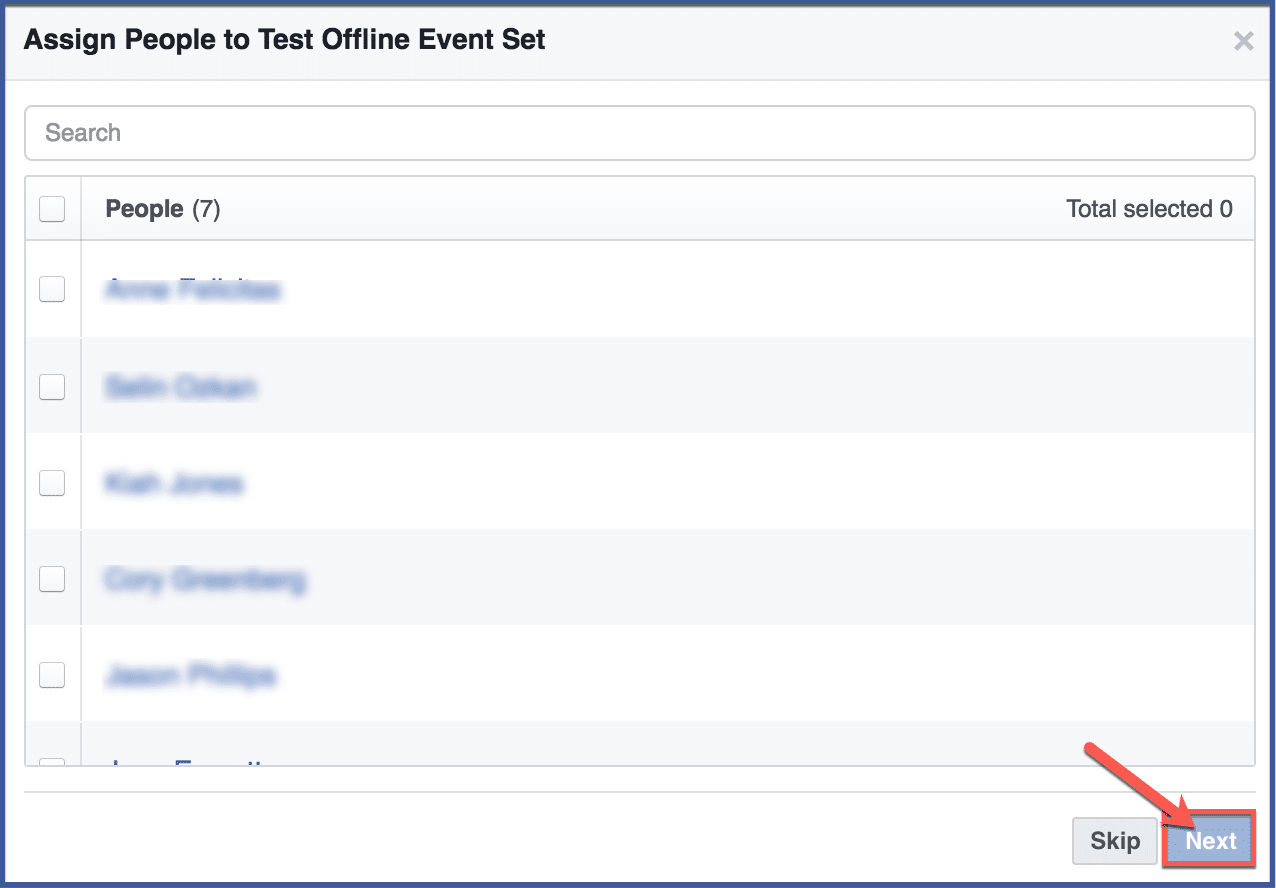 Step 10: You're done!
Click "Done" to finish. Doing so should take you back to the offline event set page where you can see your uploaded offline event set.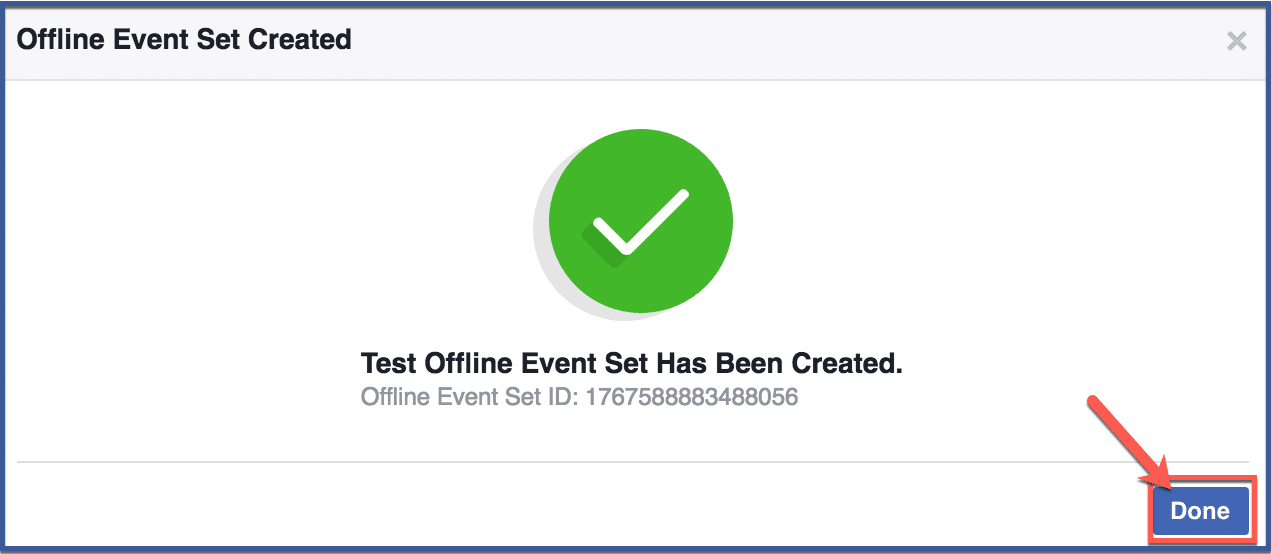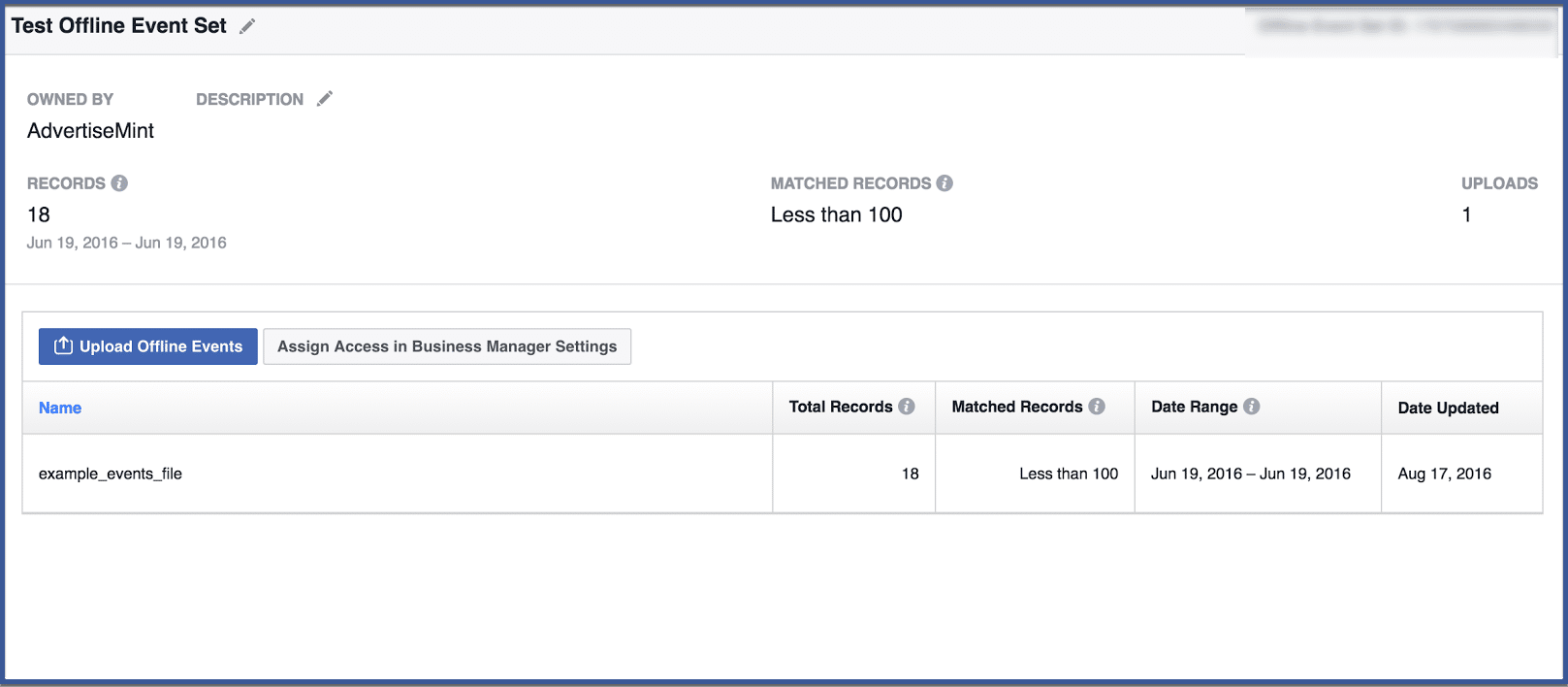 Recommended Articles Related to Facebook Advertising:
Comments
comments