Optimized CPM, Facebook's optimization bid type, enables you to choose an objective (or goals) for your advertising. To meet these objectives, for example sending users to your website or promoting a product catalog, Facebook will optimize your ads delivery. With optimized CPM, Facebook will bid on your behalf, distribute your budget, and optimize it to meet your objectives.
When Facebook bids on your behalf, it will remain constrained by the campaign budget you define and the values you specify. The dynamic bids allow the system to capture the highest-value impressions for your goals, and you should expect the total ROI on the campaign to exceed that of either a CPC or a traditional CPM campaign.
Optimized CPM is a bid type that shows your ad to people who are more likely to take the action you want. With this bid type, you pay for impressions (CPM) or the amount of times your ad is shown to a user. For example, if your advertising objective is get more page likes, an optimized CPM bid will be shown to people who are more likely to like your page. Your bid will automatically adjust to help your ads reach your target audience without spending more than your budget.
Where Can I Find Optimized Bidding Options on Ads Manager?
You will find the optimized bidding option in the "Budget and Schedule" section when you're creating an ad through Ads Manager at business.facebook.com Below are steps that will walk you through finding optimized bidding.
Step 1: Choose an objective
Before you can skip to the "Budget and Schedule" section,  you must first choose an objective. Only then can you proceed to the next sections.
Step 2: Click "Budget and Schedule"
After choosing your objective, you can skip to "Budget and Schedule" located on the left side of your screen. Note, however, that you must complete all sections to finish creating the ad. I recommend filling the information in order when creating an ad.
Step 3: Click "Show Advanced Options"
Here, you can choose your bidding, payment, and date options. Click "Show Advanced Options" to expand more options.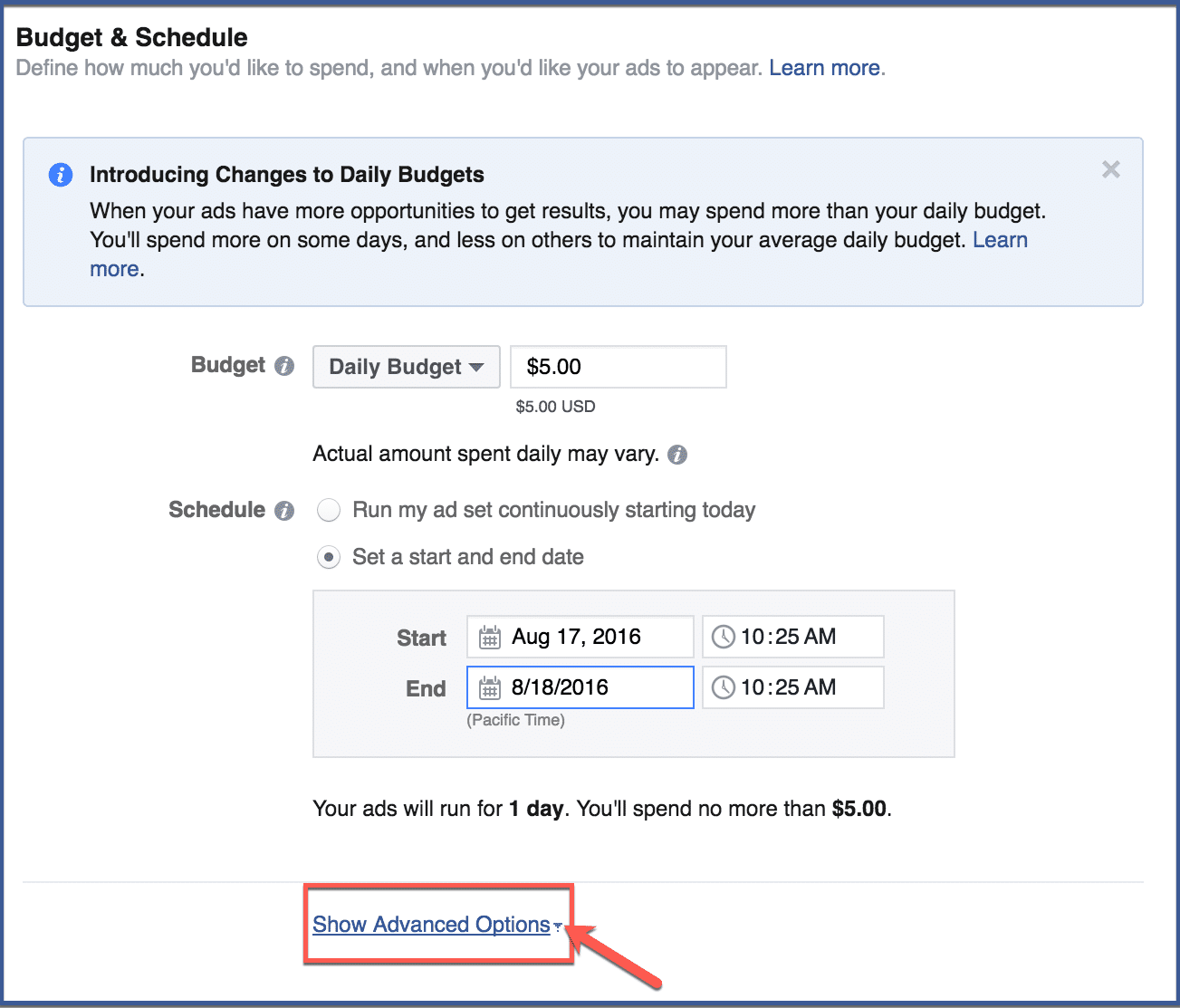 Step 4: Choose bidding options
This is where you can see your Facebook optimized bidding options. You can choose your bid amount to be automatic or manual, your charges to be by CPM or CPC, among other options such as delivery type and ad scheduling.
Articles Related to Facebook Advertising: