In today's digital age, social media platforms have become the epicenter of modern communication. Among these platforms, Facebook stands tall as a juggernaut of connectivity, connecting over 2.9 billion users worldwide.
As a business or content creator, your Facebook presence isn't just about posting updates; it's about reaching your audience and leaving a lasting impact. This is where the concept of " Potential Reach" steps into the limelight.
What is Potential Reach?
Potential reach is a real-time ad analysis metric that is present within your Facebook ad manager as you create your ad. As a number, it essentially tailors itself to tell you how many people are in your target audience based off of how many people in the criteria that you selected are active monthly on Facebook.
This is insightful information because you can use it to see whether this target audience will generate the leads and conversion if you have in mind. After all, not everyone in your target audience will engage or interact with your ad. If this number is too small, perhaps it is not worth your time and you need to reposition your ad campaign strategy.
A similar metric you may find is your estimated daily results that shows how many people you are likely to reach if you spend your whole budget or schedule your budget in the way that you planned for.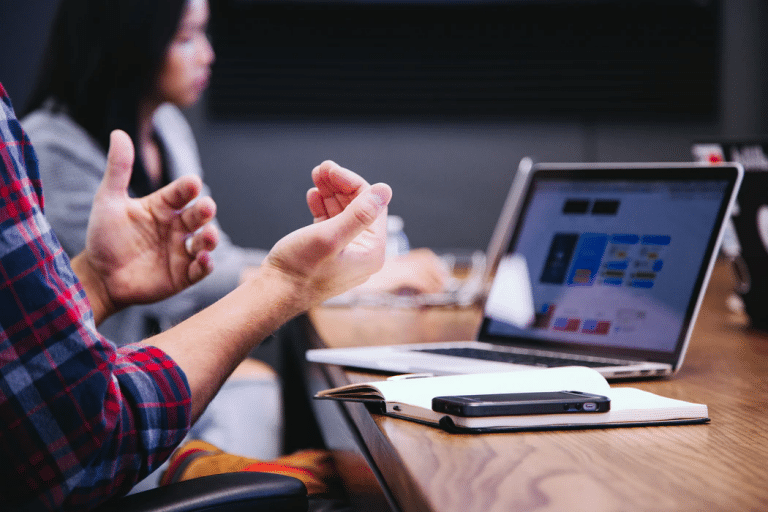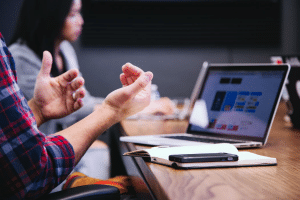 Headway / Unsplash
How is Facebook Potential Reach Calculated?
Drawing upon a variety of factors such as ad targeting, ad placement, the kind of pages your audience likes on average, how many people in your target audience have been shown placements for ads in general in the past month, self-reported demographics, and where they will be seeing the ad, Facebook estimates a number of potential people that your ad will reach.
Keep in mind, this data may not be perfect. It does not have the resources to filter through people with multiple Facebook accounts or the truthfulness to self-reported demographics.
Therefore, it is also definitely not the factor that may most affect your ad and its performance. Rather, you should pay closer attention to your budget and past campaign performance as an indicator as to how well your ad campaign will do.
How is This Different From Average Reach?
Average reach that your Facebook page or ad campaigns get is not an estimate. It is a real number that you can calculate and use to access the success of your brand's marketing strategy.
However, potential reach is a number drawn before the fact. The real reach may be vastly different (although unlikely).
What are Some Important Updates to Know About Potential Reach?
Beginning in March 2019, Facebook changed the criteria to be considered a potential reach. They moved from users in your target audience demographic who have just been active on Facebook in the past 30 days to the number of people in your target audience who in the past 30 days have been shown a Facebook ad in general. There was a shift in focus from just users to active ad consumers.
What factors affect Potential Reach?
Potential reach is influenced by a combination of factors determining how many people can see your content. Understanding these factors can help optimize your content strategy to maximize reach and engagement. Here are the key factors that affect potential reach:
By optimizing these factors and tailoring your content strategy to your specific audience and goals, you can enhance your Facebook potential reach and create a more impactful online presence.
Strategies for Expanding Potential Reach
Expanding your potential reach requires a strategic approach that combines creativity and precision. Cross-promotion and collaborations with complementary brands or influencers can introduce your content to new audiences.
Encouraging engagement through thought-provoking questions, polls, or contests can amplify the shareability of your posts, thereby broadening your potential reach organically.
Conclusion
Facebook's Potential Reach is a pivotal metric that can shape the reach and impact of your content. It's clear that understanding and optimizing potential reach is vital for reaching your desired audience and achieving your goals.
By fine-tuning factors like engagement, content quality, and timing, you have the potential to amplify your online presence and connect with a broader range of individuals.
Gleaning these insights empowers you to make informed decisions, create resonant content, and navigate the ever-evolving digital communication landscape with precision and purpose.
FAQs
What is Facebook's potential reach?
Facebook's potential reach is the number of people who may see your post based on factors such as your audience, the content of your post, and the time and day you post it.
How is Facebook's potential reach calculated?
Facebook's potential reach is calculated by using a variety of factors, including:
The size of your audience

The content of your post

The time and day you post

Your use of hashtags

Your use of paid advertising
What is the difference between Facebook's potential reach and Facebook's reach?
Facebook's potential reach is the number of people who may see your post, while Facebook's reach is the number of people who actually see your post. Facebook reach is always lower than Facebook's potential reach because not everyone who sees your post will actually see it.
How can I increase my Facebook potential reach?
There are a number of things you can do to increase your Facebook potential reach, including:
Post high-quality content

Use relevant hashtags

Promote your posts

Run ads

Grow your audience
What is the best time to post on Facebook for maximum reach?
The best time to post on Facebook for maximum reach depends on your audience. However, generally speaking, it is best to post when your audience is most active. You can find out when your audience is most active by using Facebook Insights.