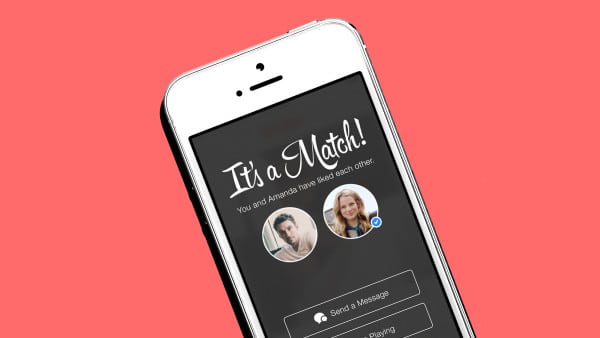 Tinder announced during its parent company Match Group's Q4 earnings summary with chairman and chief executive Greg Blatt that Tinder is joining Facebook's Audience Network.
Tinder's partnership with Facebook means advertisers and any agency for advertising will be able to serve ads on Tinder's app by choosing Audience Network as one of its placements. Tinder users that fit the ad's targeting description (gender, location, hobbies, interests, etc.) will see the ad. If advertisers don't want their ads to appear on Tinder, they can opt out.
During the Q4 earnings report, Blatt said that Tinder is on its way to tripling its direct sales from Q1 of last year. He anticipates the partnership with Facebook will help him achieve this.
"As we roll in Facebook, we're going to be able to start providing inventory on top of that," Blatt said.
Apart from the premium subscription model, advertising is Tinder's second source of revenue. Since 2015, brands such as Budweiser, Hero Condoms, and Bite the Ballot have served ads on the app. Recently, movies have also started advertising on Tinder by creating sponsored profiles of celebrities. Movies that did this included Mike and Dave Need Wedding Dates.
With Tinder's dominant "swipe" functionality, it's certain that Facebook ads will appear after a user has swiped through a few profile cards. However, neither Tinder nor Facebook disclosed how many swipes it would take for an ad to appear in front of a Tinder user.
"Right now it's literally all guesswork," said Blatt when asked what the ad load would look like.
"I mean it's not a relevant number right now. The inventory level is so small, but Facebook gives us the ability to hit any ad load we want, and I think in Q2 we are going to spend a fair amount of time testing that to try and find what our optimal level is," he said.
Although Tinder has been reluctant to release its subscriber figures, it claims that each day there are 26 million matches across 196 countries—that's good news for Facebook advertisers looking for a fresh platform and a new audience.
Comments
comments