Anne Felicitas, editor at AdvertiseMint, Facebook marketing agency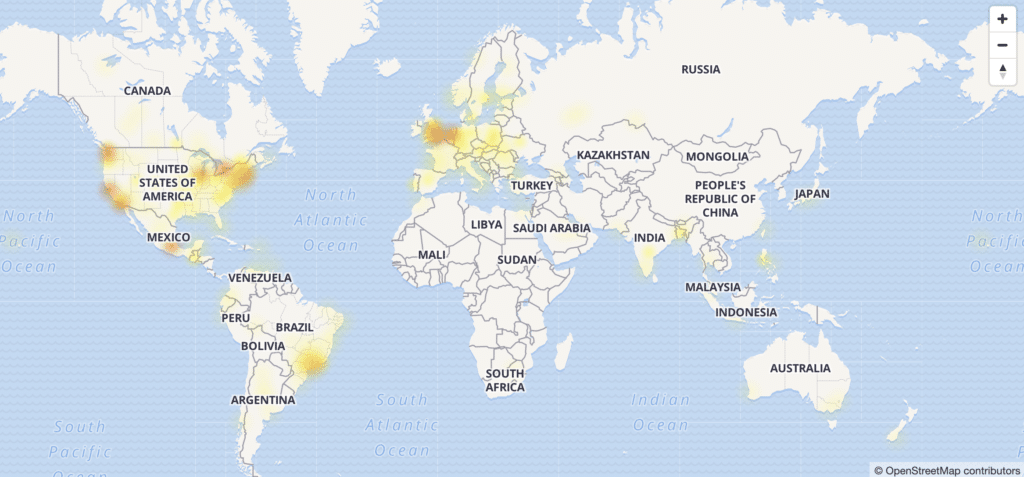 Since 8 a.m. today, users who have tried to access their Facebook or Instagram accounts found that the sites are down. Those who attempted to log in could not, and those who did were met with a slow loading feed or a feed that didn't load at all.
Facebook and Instagram have been inaccessible since 8 this morning, and US users aren't the only ones affected. According to Down Detector, the "weatherman for the digital world" that monitors service interruptions and outages, Facebook and Instagram are malfunctioning across the globe, hitting hard in the United States, Europe, and some parts of South America.
Facebook released a statement on Twitter this morning, addressing the issue.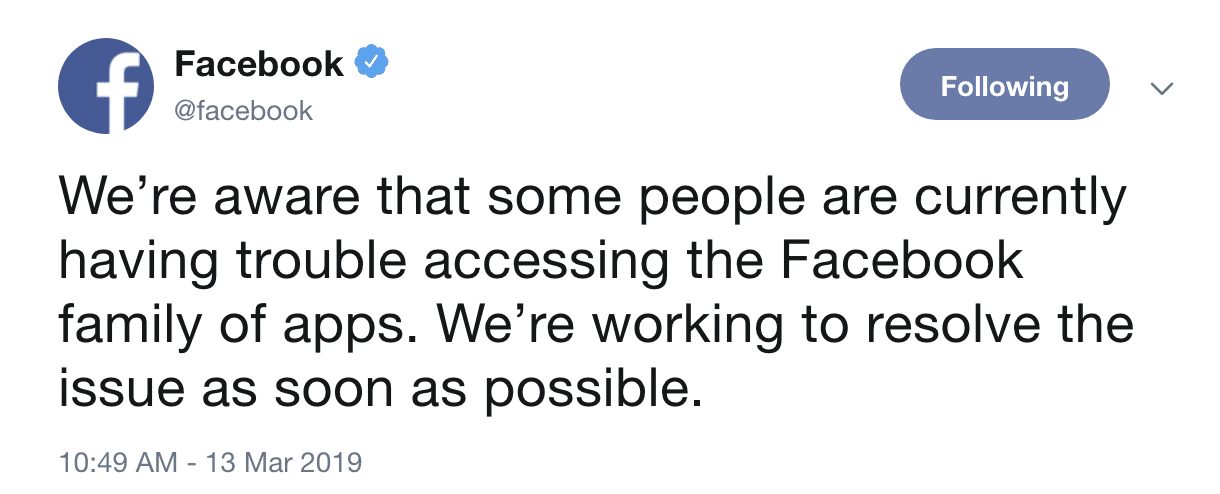 "We're aware that some people are currently having trouble accessing the Facebook family of apps. We're working to resolve the issue as soon as possible," said Facebook's Twitter post.
Facebook has not estimated the time it will take to fix the issue. This social media blackout is causing problems not only to regular social media users who rely on the apps for entertainment but also for those who need the platforms for work, people like social media managers and digital advertisers. Because the services are down, users can't access their business and ad accounts.
As Facebook works to get the apps and websites up and running, users, in the meantime, are shifting their attention to Twitter, posting funny memes about the blackout and commiserating with other users.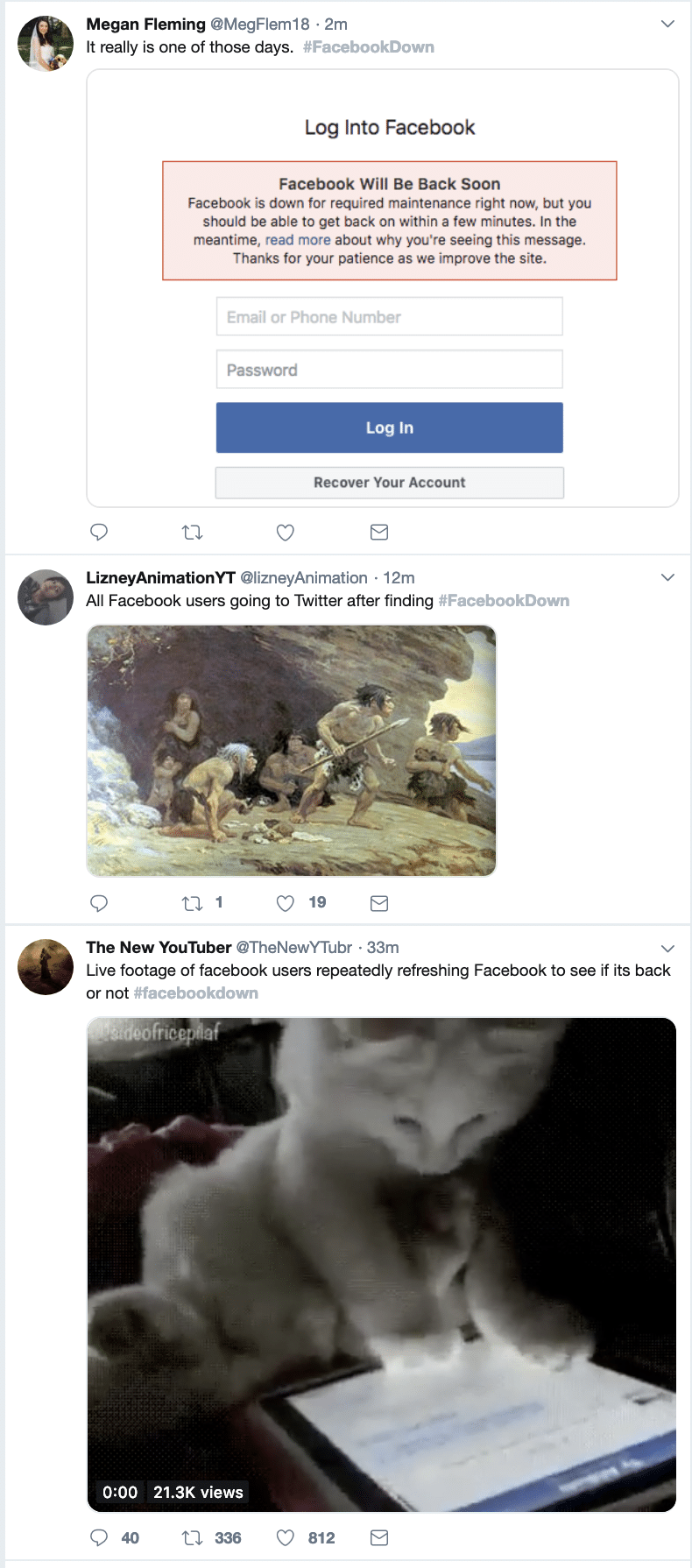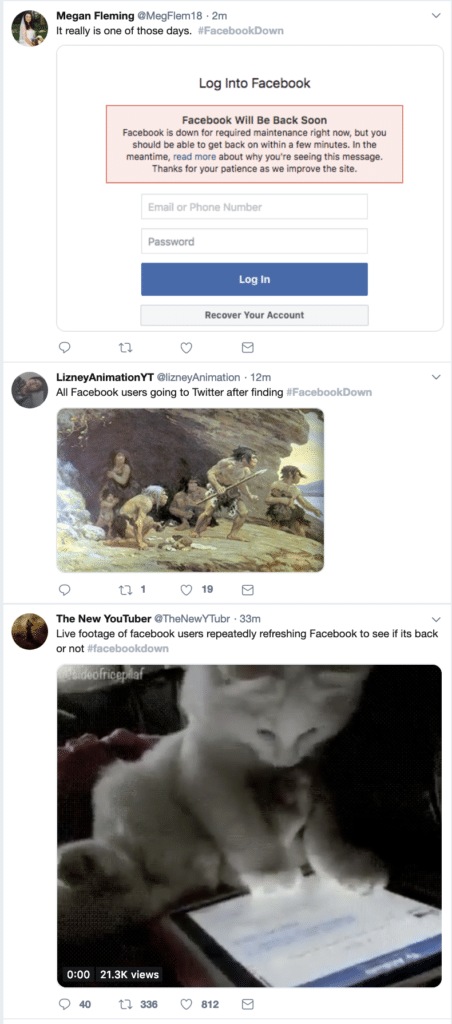 The Facebook and Instagram outages may be a major inconvenience to users, but at least they face the issue with a sense of humor.
Written by Anne Felicitas, editor at AdvertiseMint, Facebook advertising agency
Comments
comments