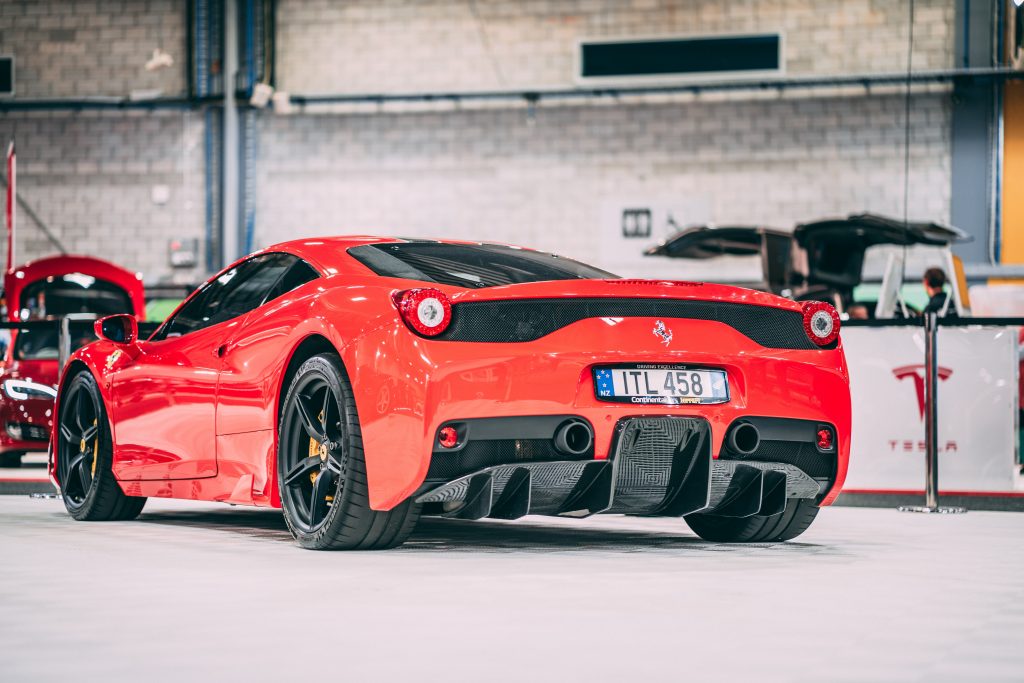 Auto dealerships have a distinct marketing challenge to overcome. Customers tend to associate them with deceptive salesmen. For that reason, customers are on guard whenever they interact with anything related to car sales. As a result, it's especially important to deliver informative ads to customers that foster trust. That's why Facebook recently introduced Dynamic Ads for Lead Generation.
Currently, Facebook offers Dynamic Ads for Auto and Lead Ads for Auto. Dynamic Ads for Auto allow dealerships to feature their vehicle inventory in a stunning format to customers most likely to buy. Lead Ads for Auto use a Canvas format to make the process of gathering and presenting information to customers easier, with a unique locator feature that helps customers easily find the dealership.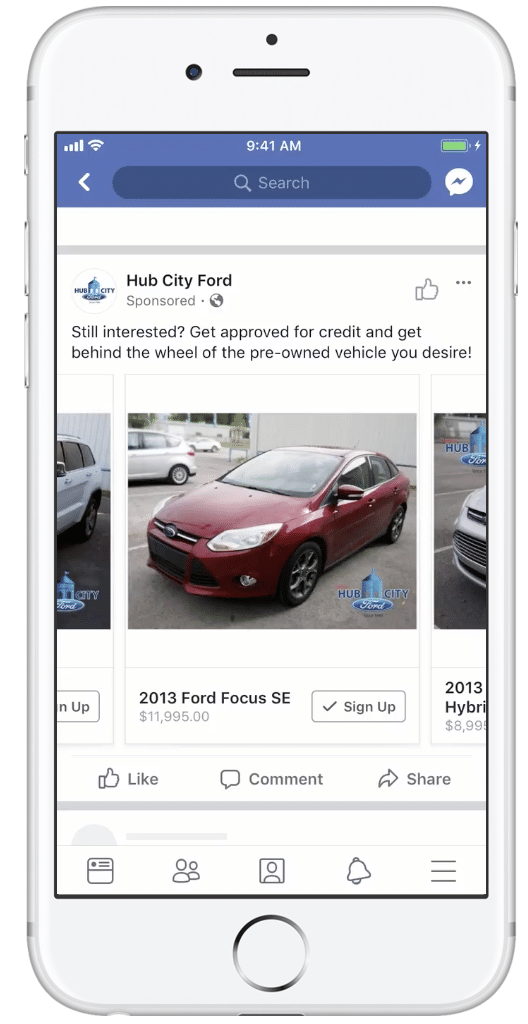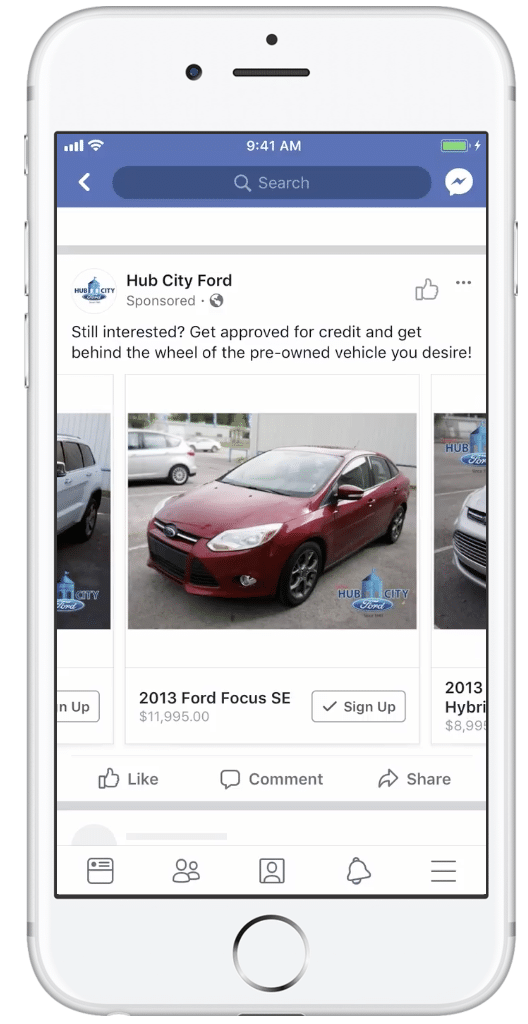 Now, Facebook's Dynamic Ads for Lead Generation uses a dealership's vehicle catalog to improve ad relevance and prompt potential customers to complete a lead form for additional information. This type of ad is even more unique because rather than linking customers to the dealership's website, the generated leads can be forwarded to a CRM so the closest sales representative can use the information to follow up with the individual customer.
But why does Facebook think Dynamic Ads for Lead Generation is uniquely beneficial to auto dealerships? The new ad format makes it easier to adapt the ad experience to each individual customer based on the information gathered from the leads, creating a more personalized vehicle shopping experience.
Additionally, Dynamic Ads for Lead Generation allows dealerships to make ads relevant to each customer based on location and allows them to easily sign up for a test drive. If a customer encounters an ad for a nearby dealership that offers a unique test drive opportunity not long after viewing a previous ad, that customer is more likely to seal the deal sooner. The ultimate outcome is a quick, easy, and personalized customer experience that drives auto sales and removes the deceptive dealership stigma.
Businesses Are Already Benefiting
Facebook already reports multiple success stories of businesses that have used Dynamic Ads for Lead Generation. One local dealership in Louisiana, Hub City Ford, used the ads to showcase vehicles similar to those viewed by customers, accompanied by a call-to-action such as "Sign up for a test drive." Facebook says the dealership generated 154 leads, which led to 34 closed sales.
Another business, Camping World, used Dynamic Ads for Lead Generation to promote its recreational vehicle inventory. The campaign produced a three times return on ad spend, Facebook reports.
"Dynamic lead ads for auto have finally given us an effective bottom-of-the-funnel acquisition strategy on Facebook," says Brian McCabe, a digital marketing employee at Camp World in an interview with Facebook. "Now, we can create a better overall shopping experience while using our budget more efficiently."
Advertisers Are Not Abandoned
With all the changes Facebook has been making to improve transparency and to crack down on platform misuse, advertisers may feel anxious about the future of their digital advertising campaigns. For instance, Facebook says advertisers must soon verify their leads were rightfully attained. Also, the network announced its efforts towards fighting clickbait and low-quality websites and giving users more control over their privacy.
It's understandable that advertisers feel like they are walking on eggshells. And yes, more precautions will need to be taken to ensure ads are in full compliance with Facebook's policies and their images follow Facebook ad specs. But advertisers are certainly not being overlooked, as is clearly demonstrated by the rollout of products like Dynamic Ads for Lead Generation.
That being said, advertisers need to make sure they're putting in the extra effort to make their ads trustworthy to keep a strong following.
Related Articles: